May 30th Birthdays
If you were born on May 30th you share a celebrity birthday with these famous people: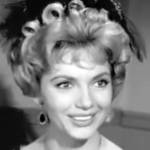 Ruta Lee is 88 (nee Ruta Mary Kilmonis)
Canadian-American dancer-actress of films (Seven Brides for Seven Brothers; Sergeants 3; Operation Eichmann; Gaby; Hootenanny Hoot; The Gun Hawk; Bullet for a Badman; Funny Face), and TV (1st & Ten: The Championship; Perry Mason; 77 Sunset Strip), born May 30, 1935. (Ruta Lee 1961 Stagecoach West)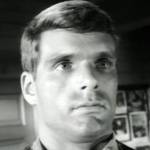 Keir Dullea is 87 (married Mia Dillon; ex of Margot Bennett)
American actor of movies (The Thin Red Line; 2001: A Space Odyssey; Bunny Lake is Missing; Black Christmas; Leopard in the Snow; Paperback Hero; De Sade; The Haunting of Julia; David and Lisa) & TV (The Starlost; Dr. Mark Jarrett on Guiding Light), born May 30, 1936. (Keir Dullea 1965 12 O'Clock High)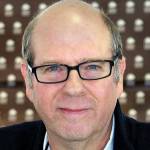 Stephen Tobolowsky is 72 (married Ann Hearn)
American actor of movies (The Philadelphia Experiment; Great Balls of Fire!; Bird on a Wire; Groundhog Day; Memento; Thelma & Louise; Basic Instinct), and TV (Glee; Californication; Heroes; Deadwood; The Goldbergs), born May 30, 1951. (Stephen Tobolowsky 2012 Photo: Larry D. Moore)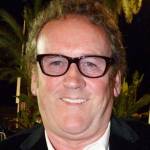 Colm Meaney is 70 (nee Colm J. Meaney)

Irish actor of TV (Chief Miles O'Brien on Star Trek: Deep Space Nine & Star Trek: The Next Generation; Thomas Durant on Hell on Wheels; One Life to Live), and films (Con Air; Far and Away; The Commitments; The Last of the Mohicans; Mystery, Alaska), born May 30, 1953. (Colm Meaney 2011 Photo: Frantogian)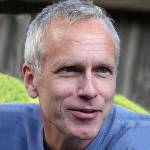 Brian Kobilka is 68
American doctor, physiologist and scientific researcher (G protein-coupled receptors) awarded the 2012 Nobel Prize in Chemistry (along with Robert Lefkowitz), and co-founder of biotechnology company ConfometRx, born May 30, 1955. (Brian Kobilka 2007 Photo: Charles Parnot)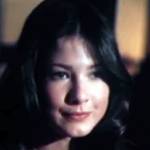 Elyssa Davalos is 66 (daughter of Richard Davalos)
American producer, screenwriter & actress of movies & TV (MacGyver; How the West Was Won; Life Goes On; Matlock; Scarecrow and Mrs. King; Diagnosis Murder; Vega$; Charlie's Angels; Riptide; Hawaii Five-O), born May 30, 1957. Mother of Alexa Davalos. (Elyssa Davalos 1977 Good Against Evil)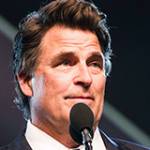 Ted McGinley is 65 (nee Theodore Martin McGinley; married Gigi Rice)
American model, actor of TV (Jefferson D'Arcy on Married with Children; Charley Shanowski on Hope & Faith; Happy Days; The Love Boat; Dynasty; The West Wing) and movies (Revenge of the Nerds; Follow Your Heart; Physical Evidence), born May 30, 1958. (Ted McGinley 2016 Photo: Movieguide®)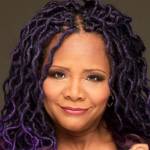 Tonya Pinkins is 61
Tony-winning American actress of stage (Jelly's Last Jam), TV (Livia Frye on All My Children; As the World Turns; University Hospital; 11.22.63; Gotham; Army Wives; 24) & films (Above the Rim; See No Evil, Hear No Evil), born May 30, 1962. (Tonya Pinkins Photo: James Alexander / Sneak Peak Photography)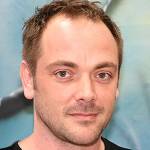 Mark Sheppard is 59 (son of W. Morgan Sheppard)
British-American musician, actor of TV (Crowley on Supernatural; Soldier of Fortune, Inc.; Leverage; Battlestar Galactica; Warehouse 13; White Collar; 24; Medium; Bionic Woman; Dollhouse; Chuck; Doctor Who) and movies (Sons of Liberty), born May 30, 1964. (Mark Sheppard 2006 Photo: Raven Underwood)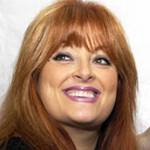 Wynonna Judd is 59 (nee Christina Claire Ciminella; sister of Ashley Judd)

Grammy-winning American country music singer with The Judds (Mama He's Crazy; Girls' Night Out; Love is Alive; Give a Little Love), and solo  (I Saw the Light; Only Love; No One Else on Earth; To Be Loved By You), born May 30, 1964. Daughter of Naomi Judd. (Wynonna Judd 2004: Helene C. Stikkel)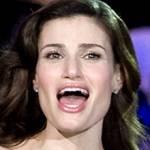 Idina Menzel is 52 (nee Idina Mentzel; married Aaron Lohr)
Tony-winning American songwriter, singer (Let It Go) & actress of stage (Wicked; Rent; If/Then), TV (Glee), and films (Enchanted; Ask the Dust; Rent; The Tollbooth; Water; Elsa voice in Frozen & Ralph Breaks the Internet), born May 30, 1971. Ex of Taye Diggs. (Idina Menzal 2008: Chad J. McNeeley)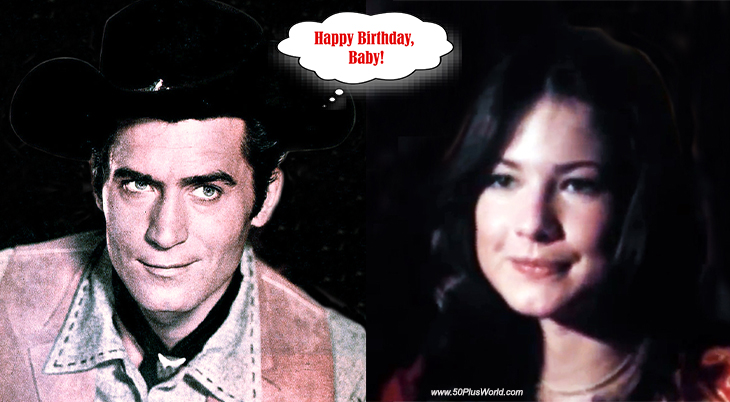 (Clint Walker 1956: Macfadden Publications | Elyssa Davalos 1977 Good Against Evil)
Happy Birthday to everyone celebrating their birthday on May 30th!
Remember These May 30th Famous Birthdays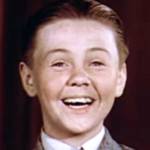 Jimmy Lydon (nee James J. Lydon)
American actor of TV (77 Sunset Strip; M*A*S*H; So This is Hollywood; Wagon Train; Love That Jill; Cannon) and movies (Henry Aldrich for President; Tom Brown's School Days; Little Men; The Mad Martindales; The Time of Your Life; Joan of Arc; Life With Father) (born May 30, 1923 – died Mar. 9, 2022; age 98) (Jimmy Lydon 1939 The Middleton Family at the World's Fair)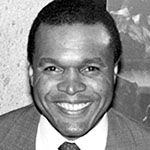 Gale Sayers ("Kansas Comet")
Pro Football Hall of Fame American NFL halfback (Chicago Bears), 1965 NFL Rookie of the Year, teammate & friend of Brian Piccolo, author (I Am Third), inspiration Brian's Song (1971) TV movie (born May 30, 1943 – died Sept. 23, 2020; age 77). Gale Sayers had dementia for seven years before he died. (Gale Sayers 1986 Photo: doe-oakridge | US Gov't Work)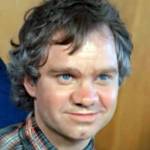 Michael J. Pollard (nee Michael John Pollack Jr.; ex of Beth Howland)
American character actor of movies (Bonnie and Clyde; Little Fauss and Big Halsy; Summer Magic; Melvin and Howard; Roxanne; Scrooged; Caprice; Roxanne;The Stripper), stage, TV (The Many Loves of Dobie Gillis; Leo & Liz in Beverly Hills) (born May 30, 1939 – died Nov. 20, 2019; age 80). Michael J. Pollard died of cardiac arrest. (Michael J. Pollard 1974 Movin' On)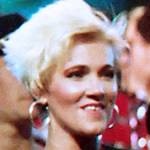 Marie Fredriksson (nee Gun-Marie Fredriksson)
Swedish musician, songwriter, co-founder (with Per Gessle) and lead singer of Roxette (The Look; Listen to Your Heart; It Must Have Been Love; Joyride; Dangerous; Fading Like a Flower [Every Time You Leave]; Listen to Your Heart) (born May 30, 1958 – died Dec. 9, 2019; age 61). Marie Fredriksson died of a brain tumor. (Marie Fredriksson 1987 Photo: Thomas Evensson)
Clint Walker (nee Norman Eugene Walker)
American 6'6″ actor of TV (Cheyenne Bodie on Cheyenne; Cal "Kodiak" McKay on Kodiak; The Lucy Show; 77 Sunset Strip) & movies (Gold of the Seven Saints; Send Me No Flowers; The Night of the Grizzly; The Dirty Dozen; The Great Bank Robbery) (born May 30, 1927 – died May 21, 2018; age 90). Clint Walker died of congestive heart failure. (Clint Walker 1956 Photo: Macfadden Publications)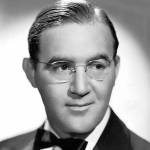 Benny Goodman (nee Benjamin David Goodman; "The King of Swing")
American big band, classical, and jazz clarinetist & bandleader (Sing, Sing, Sing; Stompin at the Savoy; One O'Clock Jump) credited with the birth of "swing" music, on radio (Camel Caravan; Let's Dance), TV, & films (born May 30, 1909 – died June 13, 1986; age 77). Benny Goodman died of a heart attack. (Benny Goodman 1942 Photo: James Kreigsmann)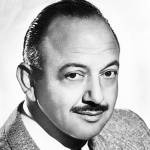 Mel Blanc (nee Melvin Jerome Blank; "Man of a Thousand Voices")
Prolific American voice over actor for cartoon characters on radio, movies and TV (Barney Rubble; Dino; Daffy Duck; Bugs Bunny; Porky Pig; Elmer Fudd; Yosemite Sam; Wile E. Coyote; Foghorn Leghorn; Speedy Gonzales; The RoadRunner) (born May 30, 1908 – died July 10, 1989; age 81). Mel Blanc died of emphysema & heart disease. (Mel Blanc 1959 Photo: Gene Hester)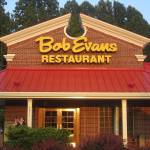 Bob Evans (nee Robert Lewis Evans)

American entrepreneur and businessman, sausage maker and founder of Bob Evans Farms and The Sausage Shop (today known as the Bob Evans Restaurants), and wildlife conservationist (born May 30, 1918 – died June 21, 2007; age 89). Cause of death for Bob Evans was complications from a stroke. (Bob Evans Restaurant Photo: Billy Hathorn)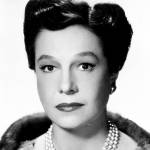 Cornelia Otis Skinner (daughter of Otis Skinner)

American writer (The New Yorker), novelist (Our Hearts Were Young and Gay), playwright (The Pleasure of His Company), actress on stage and in movies (Stage Door Canteen; The Uninvited; The Girl in the Red Velvet Swing) (born May 30, 1899 – died July 9, 1979; age 80). Cause of death for Cornelia Otis Skinner is unknown. (Cornelia Otis Skinner 1955 Photo: Rogers Photo Archives)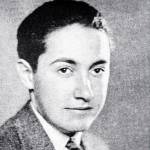 Irving Thalberg ("The Boy Wonder"; married Norma Shearer)
Academy Award-winning American classic & silent movie producer for Universal & MGM (Grand Hotel; Ben Hur; A Night at the Opera; Mutiny on the Bounty; Camille; Foolish Wives; Trader Horn; The Barretts of Wimpole Street; Mata Hari; The Great Ziegfeld; Tugboat Annie; The Champ; Romeo and Juliet) (born May 30, 1899 – died Sept. 14, 1936; age 37). (Irving Thalberg 1921)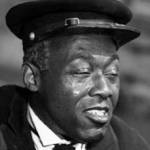 Stepin Fetchit (nee Lincoln Theodore Monroe Andrew Perry)
American comedic character actor "Laziest Man in the World" of vaudeville stages, and 1920s-1950s movies (In Old Kentucky; Hearts in Dixie, Show Boat; The Big Fight; The Virginia Judge; The Sun Shines Bright) (born May 30, 1902 – died Nov. 19, 1985; age 83). Stepin Fetchit died of heart failure and pneumonia. (Stepin Fetchit 1952 Bend of the River Photo:  Universal Pictures)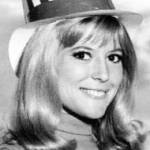 Meredith MacRae (ex of Greg Mullavey)
American singer-actress of TV (Billie Jo Bradley on Petticoat Junction & The Beverly Hillbillies; Sally Ann Morrison Douglas on My Three Sons; Estelle Cunningham on Rituals; The Young Marrieds) and movies (born May 30, 1944 – died July 14, 2000; age 56). Meredith MacRae died of brain cancer complications. (Meredith MacRae 1967 Petticoat Junction Photo: CBS Television)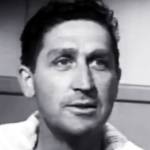 Peter Leeds
American character actor of stage, movies & TV (Perry Mason; Trackdown; I Love Lucy; The Joey Bishop Show; The Dick Van Dyke Show; Pete and Gladys; Dragnet; Our Miss Brooks; Bonanza; The Beverly Hillbillies; Green Acres; Hawaii Five-O; My Little Margie; Bachelor Father) (born May 30, 1917 – died Nov. 12, 1996; age 79). Peter Leeds died of cancer. (Peter Leeds 1958 The Silent Service)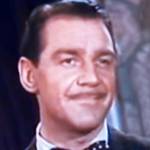 Douglas Fowley (nee Daniel Vincent Fowley)
American actor of TV (Doc Holliday on The Life and Legend of Wyatt Earp; Pistols 'n' Petticoats; Detective School; Death Valley Days; Lassie) and films (Singin' in the Rain; From Noon Till Three; Miracle of the White Stallions; Yankee Fakir; 36 Hours to Kill; Big Brown Eyes; Two For Tonight) (born May 30, 1911 – died May 21, 1998; age 86). (Douglas Fowley 1947 Scared to Death)
*Images are public domain or Creative Commons licensed & sourced via Wikimedia Commons, Vimeo, or Flickr, and/or used by permission, unless otherwise noted*