October 6th Birthdays
If you were born on October 6th, you share a celebrity birthday with these famous people: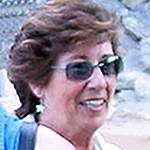 Ellen Travolta is 82 (sister of Joey & John Travolta; married Jack Bannon)
American actress of TV (Lillian on Charles in Charge; Louisa Arcola Delvecchio on Joanie Loves Chachi & Happy Days; Gloria Cerullo on General Hospital; Makin' It; Welcome Back, Kotter), movies (Grease; The Basket; Lonely Hearts), born October 6, 1940. (Ellen Travolta 2004 Photo: Tracy Hunter)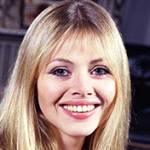 Britt Ekland is 80 (ex of Peter Sellers, Slim Jim Phantom)

Swedish former Bond Girl, actress of TV (McCloud; Fantasy Island) and movies (The Man with the Golden Gun; The Bobo; The Night They Raided Minsky's; The Wicker Man; What the Peeper Saw; Get Carter; Entrapment; Stiletto; After the Fox), born October 6, 1942. (Britt Ekland 1972 Photo: Allan Warren)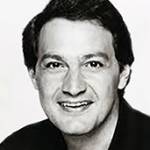 Michael Durrell is 79 (nee Sylvester Salvatore Ciraulo)
American actor of stage, TV (Alex Nikolas on Santa Barbara; Peter Wexler on Guiding Light; Mike Kaslo on Search for Tomorrow; Beverly Hills, 90210; Matlock; Hill Street Blues; V: The Final Battle; Soap; Desperate Housewives; Alice; Remington Steele), born October 6, 1943. (Michael Durrell 1980 Photo: ABC)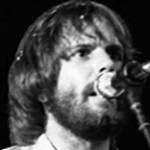 Bob Weir is 75 (nee Robert Hall Parber)
Rock & Roll Hall of Fame American guitarist, songwriter, lead singer and founding member of the Grateful Dead (Sugar Magnolia; Touch of Grey; Truckin' Hell in a Bucket; Throwing Stones; Jack Straw; Estimated Prophet), born October 6, 1947. (Bob Weir 1976 The Grateful Dead Photo: David Gans)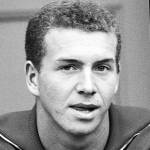 Klaus Dibiasi is 75
Italian 4-time Olympic Summer Games 10 metre platform diving medalist (1964 Tokyo silver; 1968 Mexico City, 1972 Munich & 1976 Montreal gold), 2-time 10m platform diving World Champion (1973 & 1975), born October 6, 1947. (Klaus Dibiasi 1964 Photo: Mario De Biasi / Mondadori Publishers)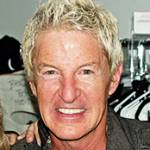 Kevin Cronin is 71
American rhythm guitarist, rock songwriter, & REO Speedwagon lead singer (Keep on Loving You; Take it on the Run; Can't Fight This Feeling; Don't Let Him Go; Keep the Fire Burnin'; One Lonely Night; Roll With the Changes), born October 6, 1951. (Kevin Cronin 2008 Photo: David Shankbone)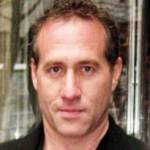 Joseph Finder is 64
American suspense, espionage, & psychological thriller author, creator of the Nick Heller character and series (Vanished; High Crimes; Paranoia; Power Play; Company Man; Killer Instinct; Buried Secrets; The Zero Hour; The Moscow Club), born October 6, 1958. (Joseph Finder 2011 Photo: ECLamb)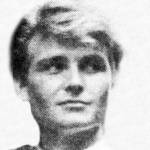 Jeff Trachta is 62  (aka Jeff Tracta)
American singer, stand-up comedian, impressionist, model, actor of daytime TV soap operas (Thorne Forrester on The Bold and the Beautiful, 1989-1996; Hunter Beldon on Loving) and feature films (Double Down South; Interlocked: Thrilled to Death), born October 6, 1960. (Jeff Trachta 1985)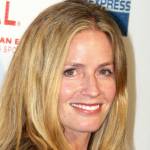 Elisabeth Shue is 59 (sister of Andrew Shue; married Davis Guggenheim)
American actress of TV (Julie Finlay on CSI: Crime Scene Investigation; Call to Glory) & films (Adventures in Babysitting; Cocktail; Leaving Las Vegas; The Karate Kid; Soapdish; Back to the Future Part II & III; Dreamer; Greyhound), born October 6, 1963. (Elisabeth Shue 2009 Photo: David Shankbone)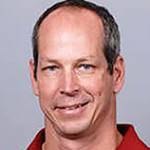 Tom Jager is 58 (nee Thomas Michael Jager)
International Swimming Hall of Fame American 2-time 50m freestyle swimming World Champion (1986, 1991), 7-time Olympic medalist (50m freestyle gold 1988 Seoul & 1992 Barcelona; 5x relay gold), born October 6, 1964. (Tom Jager Photo: Used by permission of WSU Athletics)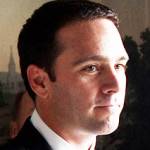 Jimmie Johnson is 56
American pro race car driver, 7-time NASCAR champion (Monster Energy Cup Series 2006-2010, 2013 & 2016), Daytona 500 winner, 1998 ASA National Tour Rookie of the Year, 2009 Associated Press Male Athlete of the Year, born October 6, 1966. (Jimmie Johnson 2009 Photo: Pete Souza)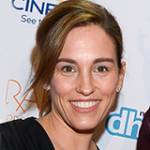 Amy Jo Johnson is 52
American-Canadian director & actress of TV (Julie Emrick on Felicity; Jules Callaghan on Flashpoint; Kimberly / Pink Ranger on Mighty Morphin Power Rangers; The Division) and films (The Space Between), born October 6, 1970. (Amy Jo Johnson 2017 Photo: Sam Santos / George Pimentel Photography / CFC)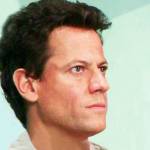 Ioan Gruffud is 49 (married Alice Evans)
Welsh actor of TV (Harrow; Forever; Ringer; The Forsyte Saga; Poldark; Horatio Hornblower) and movies (King Arthur; Titanic; Fantastic Four; 102 Dalmatians; Black Hawk Down; Fireflies in the Garden; Amazing Grace; San Andreas; W.; Foster), born October 6, 1973. (Ioan Gruffud 2011 Photo: vagueonthehow)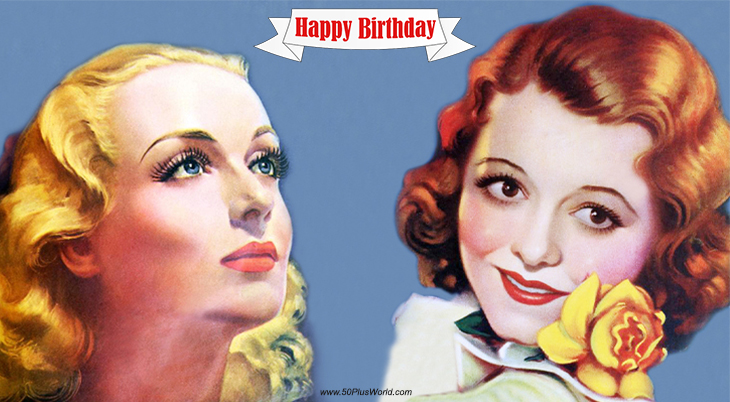 (Collie Dog Photo: ACK via Unsplash)
Happy Birthday to everyone celebrating their birthday on October 6th!
Remember These October 6th Famous Birthdays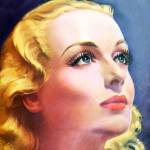 Carole Lombard (nee Jane Peters; married Clark Gable)
American film actress (Mr. & Mrs. Smith; They Knew What They Wanted; Fools for Scandal; My Man Godfrey; To Be or Not to Be; Vigil in the Night; Twentieth Century; We're Not Dressing; White Woman; No Man of Her Own; Ladies' Man) (born Oct. 6, 1908 – died Jan. 16, 1942; age 33). Ex of William Powell. Carole Lombard died in a plane crash. (Carole Lombard 1937: Caroline Malvern)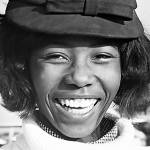 Millie Small (nee Millicent Dolly May Small)
Jamaican songwriter, reggae, ska, & bluebeat singer (My Boy Lollipop; Sweet William; Bloodshot Eyes; What Am I Living For; My Street; Chilly Kisses; See You Later, Alligator; I Love the Way You Love; Oh Henry; Bring it on Home to Me; Be My Guest) (born Oct. 6, 1946 – died May 6, 2020; age 73). Millie Small died of a stroke. (Millie Small 1964 Photo: Harry Pot / Nationaal Archief)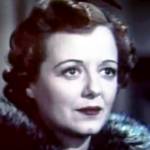 Janet Gaynor (nee Laura Augusta Gainor; married Adrian, Paul Gregory)
Academy Award-winning American movie actress (Sunrise; 7th Heaven; Street Angel; A Star is Born; Daddy Long Legs; Tess of the Storm Country; State Fair; Ladies in Love; Carolina; Bernardine; The First Year; Three Loves Has Nancy) (born Oct. 6, 1906 – died Sept. 14, 1984; age 77). Janet Gaynor had a serious car accident 2 years before she died. (Janet Gaynor 1937 A Star is Born)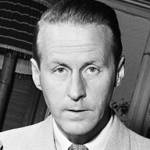 Thor Heyerdahl

Norwegian author, archaeologist, explorer, and adventurer (sailed 8,000 km across the Pacific Ocean on the Kon-Tiki raft in 1947; sailed across the Atlantic Ocean on the Ra II papyrus reed boat in 1970) (born Oct. 6, 1914 – died Apr. 18, 2002; age 87). Cause of death for Thor Heyerdahl is unknown. (Thor Heyerdahl 1955 Photo: Bjorn Fjortoft / National Archives of Norway)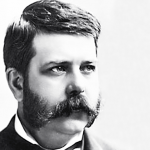 George Westinghouse Jr.
American Civil War Army & Navy veteran, engineer & inventor (steam engines; railroad track devices – compressed air failsafe braking system; train guides; railway signals), & entrepreneur (Westinghouse Electric & Manufacturing; Union Switch and Signal; Duquesne Mining & Reduction) (born Oct. 6, 1846 – died Mar. 12, 1914; age 67). (George Westinghouse 1884)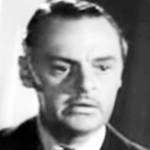 Jerome Cowan

American actor of TV (Frank Emerson on Valiant Lady; The Tab Hunter Show) & films (The Maltese Falcon; Miracle on 34th Street; Find the Blackmailer; Rags to Riches; Blondie films; The Fountainhead; You Only Live Once; The Crime Doctor's Courage; Shall We Dance; Pocketful of Miracles; Melody Ranch; Cry Wolf) (born Oct. 6, 1897 – died Jan. 24, 1972; age 74). (Jerome Cowan 1946 Mr. Ace)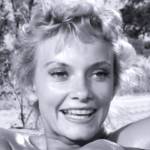 Fay Spain
American WAMPAS Baby Star 1955, actress of TV (Gunsmoke; Maverick; Rawhide; Laramie; The Alaskans; Dr. Kildare; The Restless Gun; Hogan's Heroes; Perry Mason; Cheyenne; Bonanza; Mannix) & films (Al Capone; Dragstrip Girl; Black Gold; Flight to Fury) (born Oct. 6, 1932 – died May 8, 1983; age 50). Fay Spain died of lymphatic cancer. (Fay Spain 1958 God's Little Acre)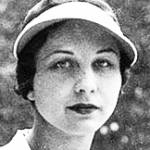 Helen Wills Moody-Roark (aka Helen Newington Wills)
International Tennis Hall of Fame American professional tennis player, World No. 1 ranked women's tennis player (1927-1933, 1934, 1938) with 19 Grand Slam singles wins, and artist (born Oct. 6, 1905 – died Jan. 1, 1998; age 92). Helen Wills died of natural causes. (Helen Wills Moody 1932 Photo: Agence de presse Meurisse)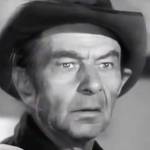 Earle Hodgins
American character actor of TV (The Lone Ranger; Boston Blackie; Gunsmoke; The Cisco Kid; Judge Roy Bean; Maverick; Have Gun – Will Travel), and movies (Heroes of the Alamo; The Texas Rambler; Oh, Susanna!; The Singing Cowboy; The Lone Star Trail; Borderland; Hills of Old Wyoming) (born Oct. 6, 1893 – died Apr. 14, 1964; age 70). (Earl Hodgins 1958 Zane Grey Theater)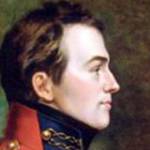 Sir Isaac Brock ("The Hero of Upper Canada")
British Army Major-General in the Caribbean, Europe, & Canada; War of 1812 Upper Canada commander, defeated invasion attempts by American forces at Windsor & Queenston Heights, and captured Detroit & Fort Mackinac (born Oct. 6, 1769 – died Oct. 13, 1813; age 43). Sir Isaac Brock was killed during the Battle of Queenston Heights. (Sir Isaac Brock Portrait)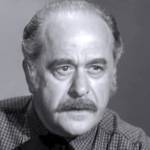 Alex Gerry (nee Alexander Gerry)
American character actor of TV (The F.B.I.; Bewitched; Mannix; Surfside 6; Cannon) and movies (The Jazz Singer; Covered Wagon Raid; I'd Rather Be Rich; My Geisha; Love is Better Than Ever; Bon Voyage!; This Happy Feeling; Rock-A-Bye-Baby; Funny Face) (born Oct. 6, 1904 – died May 18, 1993; age 88). Ex of Barbara June Newman, aka Toni Gerry. (Alex Gerry 1958 Zane Grey Theater).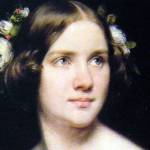 Jenny Lind (nee Johanna Maria Lind; "The Swedish Nightingale")
Swedish soprano opera singer from age 10, Royal Swedish Academy of Music member, toured Europe, America, Cuba, & Canada; sang to royalty (King of Sweden & Norway; Queen Victoria), muse to Hans Christian Andersen (The Nightingale; The Snow Queen) & Mendelssohn (Lorelei) (born Oct. 6, 1820 – died Nov. 2, 1887; age 67). (Jenny Lind 1862: Eduard Magnus)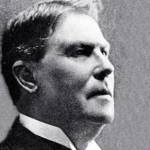 William Shea (nee William James O'Shea)
Scottish silent film actor (A Daughter of Two Worlds; A Bachelor's Children; Sally in a Hurry; Kitty MacKay; The Blue Envelope Mystery; The Footlights of Fate; A Night Out; The Man Behind the Door; Romeo and Juliet; A Midsummer Night's Dream; A Tale of Two Cities; Intrepid Davy; The Child Crusoes; The Little Minister) (born Oct. 6, 1856 – died Nov. 5, 1918; age 62). (William Shea 1911 Photo)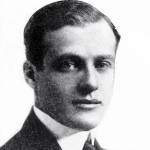 Arthur Ashley (nee Arthur Horace Asch)
American silent film actor, writer, & director (The Praise Agent; Broken Ties; The Beautiful Mrs. Reynolds; Rasputin, the Black Monk; The Marriage Market; The Divorce Game; Moral Courage; The Bondage of Fear; The Gilded Cage; An Officer and a Gentleman; David Garrick; The Price of Vanity) (born Oct. 6, 1886 – died Dec. 28, 1970; age 84). (Arthur Ashley 1916: Motion Picture Magazine)
*Images are public domain or Creative Commons licensed & sourced via Wikimedia Commons, Vimeo, YouTube, or Flickr, unless otherwise noted*