April 11th Birthdays
If you were born on April 11th you share a celebrity birthday with these famous people: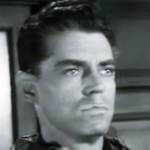 Jack Betts is 94 (aka Hunt Powers)
American actor of stage, TV (Guiding Light; The Edge of Night; One Life to Live; Checkmate; Perry Mason; The Young Marrieds; The F.B.I.; Generations; The Doctors), and movies (The Bloody Brood; Halleluja for Django; Gods and Monsters; Silver Skies), born April 11, 1929. (Jack Betts 1964 12 O'Clock High)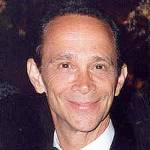 Joel Grey is 91 (nee Joel David Katz; father of Jennifer Grey)
Tony and Academy Award-winning American singer-dancer-actor of stage, TV (Oz; December Bride; Lawman; Buffy the Vampire Slayer), & movies (Cabaret; Come September; Remo Williams: The Adventure Begins; Calypso Heat Wave; The Fantasticks), born April 11, 1932. (Joel Grey 1993 Photo: Alan Light)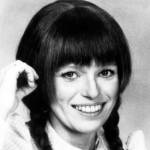 Louise Lasser is 84 (ex of Woody Allen)
American screenwriter (Just Me and You), actress of TV (Mary Hartman, Mary Hartman; Taxi; It's a Living; St. Elsewhere; The Doctors; Girls) & movies (Bananas; Mystery Men; Driving Me Crazy; Slither; Such Good Friends), born April 11, 1939. (Louise Lasser 1976 Saturday Night Live Photo: NBC TV)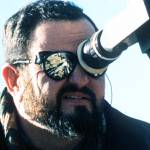 John Milius is 79 (ex of Celia Kaye)
American producer, director, & screenwriter of TV & films (Apocalypse Now; Jeremiah Johnson; Magnum Force; Dillinger; The Life and Times of Judge Roy Bean; Clear and Present Danger; Conan the Barbarian; Big Wednesday; The Wind and the Lion), born April 11, 1944. (John Milius 2020: JeanMilius)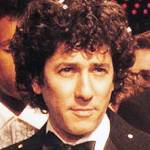 Peter Riegert is 76 (ex-partner of Bette Midler, Bonnie Bedelia)
American screenwriter, director, and actor of movies (Animal House; Local Hero; Oscar; The Mask; We Bought a Zoo), stage, and TV (The Sopranos; Damages; Dads; Law & Order: Special Victims Unit; One Tree Hill; Unbreakable Kimmy Schmidt), born April 11, 1947. (Peter Riegert 1979 Photo: Alan Light)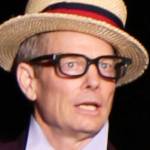 Bill Irwin is 73 (nee William Mills Irwin)

Tony Award-winning American clown, actor of stage, TV (Law & Order: Special Victims Unit; Sesame Street; CSI: Crime Scene Investigation), & films (My Blue Heaven; Scenes From a Mall; Stepping Out; Hot Shots!; Eight Men Out; Rachel Getting Married), born April 11, 1950. (Bill Irwin 2013: Bradley Griffin)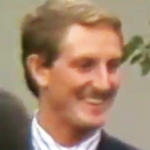 Bret Saberhagen is 59
American MLB baseball pitcher (Kansas City Royals – 1985 World Series Champ & MVP, 1989 Gold Glove Award, 1985 & 1989 Cy Young Award winner; New York Mets; Colorado Rockies; Boston Red Sox), 3-time MLB All-Star, born April 11, 1964. (Bret Saberhagen 1985 Reagan Library)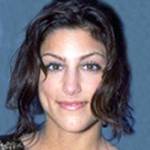 Jennifer Esposito is 50 (ex of Bradley Cooper)
American actress of TV (Jackie Curatola on Blue Bloods; Stacey on Spin City; Andrea on Samantha Who?; NCIS; Rescue Me) & films (Somewhere in Queens; Crash; Summer of Sam; Don't Say a Word; Just One Time; The Proposal; Breakin' All the Rules), born April 11, 1973. (Jennifer Esposito 2008: David of Earth [NY])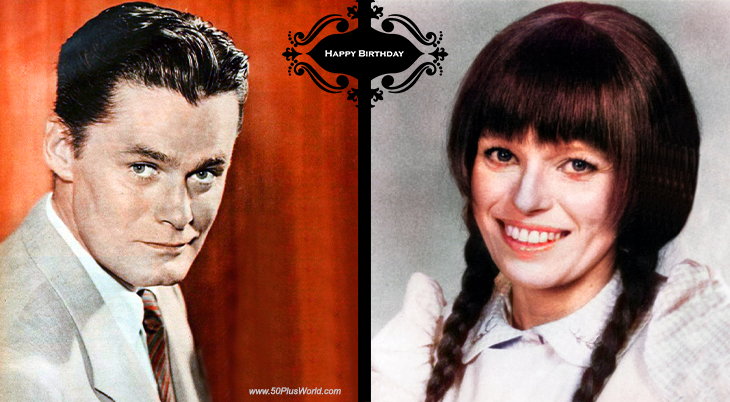 (John Larkin 1953 | Louise Lasser 1976 [colorized])
Happy Birthday to everyone celebrating their birthday on April 11th!
Remember These April 11th Famous Birthdays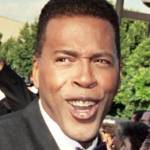 Meshach Taylor
Emmy Award-winning American actor & host of TV (Anthony Bouvier on Designing Women; Shel Baylor on Dave's World; Buffalo Bill; The Urban Gardener with Meshach Taylor; Lou Grant) and movies (Class Act; Mannequin; Inside Out) (born Apr. 11, 1947 – died June 28, 2014; age 67). Meshach Taylor died of colorectal cancer. (Meshach Taylor 1989 Photo: Alan Light)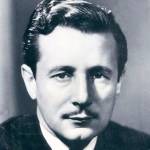 Oleg Cassini (nee Oleg Aleksandrovich Loiewski; ex of Gene Tierney)

French-American fashion designer for celebrities (Jacqueline Kennedy, Audrey Hepburn, Veronica Lake; Rita Hayworth) and costume designer of movies (The Ghost and Mrs. Muir; The Mating Season; On the Riviera; The Sentinel; The Razor's Edge) (born Apr. 11, 1913 – died Mar. 17, 2006; age 92). Oleg Cassini died of aneurysm complications. (Oleg Cassini 1955)  
John Larkin (ex of Teri Keane)
American announcer & actor of radio (Perry Mason; Girl Alone; Portia Faces Life; Vic and Sade; X Minus One), TV (Frank Dana on The Road of Life; Mike Karr on The Edge of Night; Mark Grainger on Saints and Sinners; Maj. Gen. Wiley Crow on 12 O'Clock High), & films (Those Callaways; The Satan Bug) (born Apr. 11, 1912 – died Dec. 31, 1965; age 52). (John Larkin 1965 12 O'Clock High)
Canadian Association of Broadcasters Hall of Fame Canadian radio & TV sportscaster on Hockey Night in Canada from 1952-1984, known for his descriptions like "hair raising save" (born Apr. 11, 1917 – died Feb. 24, 1993; age 75). Cause of death for Danny Gallivan was heart failure. (Danny Gallivan 1960s Photo: Novia Scotia Sports Hall of Fame, used by permission)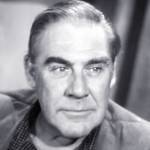 Paul Douglas (nee Paul Douglas Fleischer; married Jan Sterling)
American actor of stage, radio, TV (Climax!), and movies (Everybody Does It; Angels in the Outfield; Executive Suite; When in Rome; It Happens Every Spring; Panic in the Streets; Love That Brute; A Letter to Three Wives; Forever Female) (born Apr. 11, 1907 – died Sept. 11, 1959; age 52). Ex of Virginia Field. Paul Douglas died of a heart attack. (Paul Douglas 1959 Zane Grey Theater)
*Images are public domain or Creative Commons licensed & sourced via Wikimedia Commons, Vimeo, or Flickr, unless otherwise noted*