June 10th Birthdays
If you were born on June 10th you share a birthday with these famous people: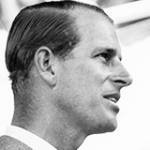 Prince Philip is 98 (nee Prince Philip of Greece and Denmark)

Naturalised British citizen as Philip Mountbatten, Prince of the United Kingdom, consort of Queen Elizabeth II, patron or board member of 800+ organisations, and nonagenarian born June 10, 1921. (Prince Philip 1954 Photo: National Publicity Studios / Archives New Zealand)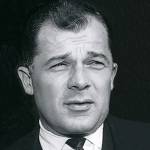 F. Lee Bailey is 86 (nee Francis Lee Bailey Jr.)
Retired American criminal defense lawyer for high profile cases and celebrity clients (O.J. Simpson; Patty Hearst; Sam Sheppard; Albert DeSalvo; Ernest Medina), later disbarred in Florida and Massachusetts, and octogenarian born June 10, 1933. (F. Lee Bailey 1966 Photo)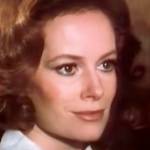 Luciana Paluzzi is 82 (aka Luciana Paoluzzi)
Octogenarian Italian-American actress of movies (Thunderball; Chuka; Muscle Beach Party; Return to Peyton Place; A Black Veil for Lisa; The Venetian Affair; The Green Slime; Black Gunn; The Amazons; Hercules) and TV (Five Fingers), born June 10, 1937. (Luciana Paluzzi 1973 Medusa)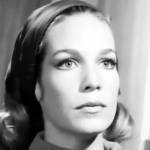 Alexandra Stewart is 80
Canadian actress of TV (Mistral's Daughter), movies (In Praise of Older Women; Mickey One; Only When I Larf; The Destructors; Zeppelin; The Fire Within; Tarzan the Magnificent; Exodus; Trapped by Fear; Waiting for Caroline; Day for Night), and septuagenarian born June 10, 1939. (Alexandra Stewart 1965 Seaway)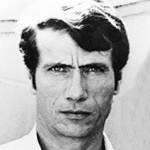 Jürgen Prochnow is 78
Septuagenarian German-American actor of movies (Das Boot; Dune; Beverly Hills Cop II; A Dry White Season; Robin Hood; The English Patient; Air Force One; The Da Vinci Code; Remember) and TV (24; 1914-1918), born June 10, 1941. (Jürgen Prochnow 1985 Photo: CBS)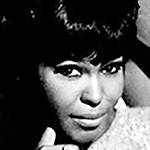 Shirley Alston Reeves is 78 (nee Shirley Owens)
American lead singer of Rock & Roll Hall of Fame group the Shirelles (I Met Him on a Sunday; Soldier Boy; Tonights's The Night; Will You Still Love Me Tomorrow; Foolish Little Girl; Dedicated to the One I Love), and senior born June 10, 1941. (Shirley Owens c 1960s Photo: Universal Attractions)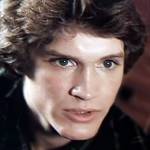 Andrew Stevens is 64 (nee Herman Andrew Stevens)

Sixty-plus American producer, director, screenwriter, & actor of TV (Dallas; Emerald Point N.A.S.; The Oregon Trail) and movies (The Fury; The Pledge; Get Carter; Driven; 3000 Miles to Graceland; Angel Eyes; City by the Sea; The In-Laws), born June 10, 1955. (Andrew Stevens 1976 Massacre at Central High)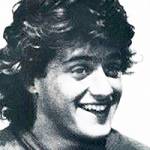 Tim Van Patten is 60 (nee Timothy Van Patten)
Emmy Award-winning 55+ American director, screenwriter, producer & actor of TV (The White Shadow; The Sopranos; Boardwalk Empire; The Pacific; True Blue; Touched By an Angel; St. Elsewhere) and movies (The Wrong Guys), born June 10, 1961. (Timothy Van Patten 1979 The White Shadow Photo: CBS)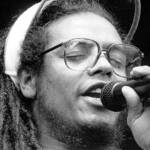 Maxi Priest is 58 (nee Max Alfred Elliott)
Fifty-five-plus English reggae fusion songwriter and singer (Close to You; That Girl; Wild World; Some Guys Have All the Luck; Set the Night to Music; Housecall; Just a Little Bit Longer; Groovin' in the Midnight), born June 10, 1961. (Maxi Priest 1986 Photo: Lennox Smillie / Camera Press London)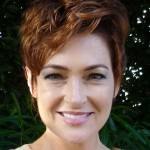 Carolyn Hennesy is 57
Daytime Emmy Award-winning 55+ American actress of TV (Diane Miller on General Hospital; Youthful Daze; Cougar Town; True Blood; Dawson's Creek; Revenge), movies, and author (The Secret Life of Damian Spinelli; Pandora Gets Vain), born June 10, 1962. (Carolyn Henesy 2010 Photo: Greg Hernandez)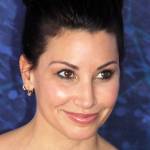 Gina Gershon is 57

American 55+ actress of stage, movies (Out of Season; Showgirls; Cocktail; Red Heat; Bound; Touch; Face/Off; Palmetto; Driven; P.S. I Love You; Love Ranch) and TV (Rescue Me; How to Make It in America; Cleaners; Melrose Place; Sinatra; Snoops), born June 10, 1962. (Gina Gershon 2011 Photo: Joella Marano)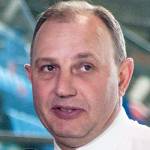 Brent Sutter is 57
Canadian NHL centre (New York Islanders – '81 & '82 Stanley Cup champs; Chicago Blackhawks), Team Canada player ('84, '87 & '91 Canada Cup wins), NHL coach (New Jersey Devils, Calgary Flames), Canadian Juniors coach (2005 & 2006 World Junior Hockey Champs), & Red Deer Rebels WHL owner, born June 10, 1962. (Brent Sutter 2012 Photo: Fanny Schertzer)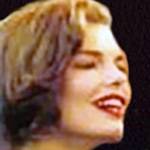 Jeanne Tripplehorn is 56
Fifty-plus American actress of stage, movies ('Til There Was You; Timecode; The Firm; Basic Instinct; Sliding Doors; Mickey Blue Eyes; Relative Values), and TV (Barbara Henrickson on Big Love; Alex Blake on Criminal Minds; Grey Gardens), born June 10, 1963. (Jeanne Tripplehorn 1992 Photo: Georges Biard)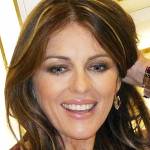 Elizabeth Hurley is 54
English fifty-plus model (Estée Lauder) and actress of movies (Austin Powers: International Man of Mystery; Serving Sara; Passenger 57; Der Skipper; My Favorite Martian) & TV (The Royals; Gossip Girl; Project Catwalk), born June 10, 1965. (Elizabeth Hurley 2010 Photo: Brian Minkoff – London Pixels)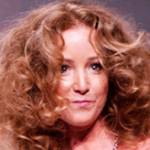 Susan Haskell is 51
Daytime Emmy Award-winning 50+ Canadian actress of TV (Dr. Marty Saybrook on One Life to Live; Granya Thornhart on Port Charles; JAG; 18 Wheels of Justice) and movies (The Pink Chiquitas; Strictly Business; Mrs. Winterbourne), born June 1, 1968. (Susan Haskell 2012 Photo: Jason Hargrove)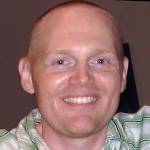 Bill Burr is 51 (nee William Frederic Burr)
Fifty-plus American stand-up comedian, host & actor of stage, radio, TV (Breaking Bad; F is for Family; Townies; Kroll Show; New Girl), web (Monday Morning Podcast), movies (Date Night; Stand Up Guys), and All Things Comedy network co-founder, born June 10, 1968. (Bill Burr 2008 Photo: Lindsay)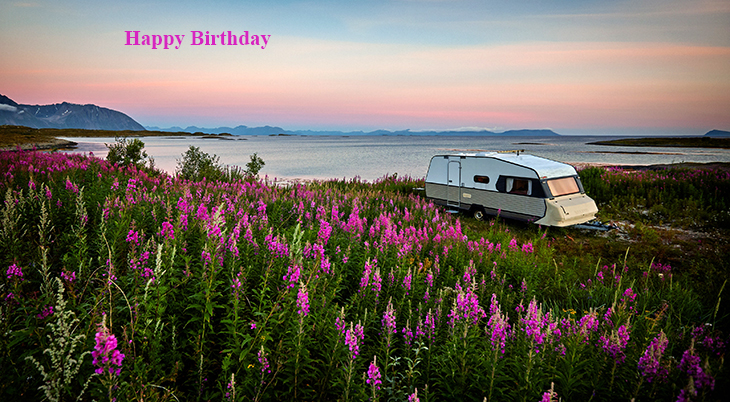 (Krottoy, Norway Photo: Vidar Nordli-Mathisen via Unsplash)
Happy Birthday to everyone celebrating their birthday on June 10th!
And remembering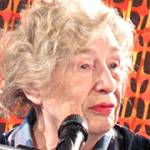 Marion Chesney  Gibbons (nee Marion Chesney; aka M.C. Beaton)
Scottish author of historical romance novels and series (Daughters of Mannerling; Travelling Matchmaker; A House for the Season) and mystery series (Agatha Raisin; Hamish Macbeth) novelist (Agatha Raisin and the Quiche of Death; Death of a Gossip) (born June 10, 1936 – died Dec. 30, 2019; age 83). Marion Chesney died after a short illness. (M. C. Beaton 2011 Photo: Lohusalu)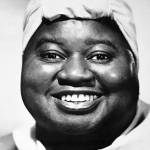 Hattie McDaniel
Academy Award-winning American singer, songwriter, & comedic character actress of stage, radio, TV (Beulah) & movies (Gone With the Wind; Show Boat; Song of the South; Music is Magic; Saratoga; The Shining Hour; The Shopworn Angel) (born June 10, 1895 – died Oct. 26, 1952; age 57). Hattie McDaniel died of breast cancer. (Hattie McDaniel 1939 Photo)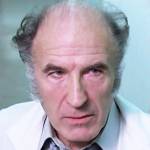 Barry Morse (nee Herbert Morse)
British-Canadian actor of stage, radio, TV (Lt. Philip Gerard on The Fugitive; The Adventurer; Space: 1999; Presenting Barry Morse; The Winds of War; War and Remembrance), and movies (Kings of the Sun; Puzzle of a Downfall Child) (born June 10, 1918 – died Feb. 2, 2008; age 89). Cause of death for Barry Morse is unknown. (Barry Morse 1980 The Changeling)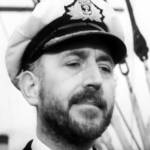 Lionel Jeffries

English actor of TV & movies (Chitty Chitty Bang Bang; Those Fantastic Flying Fools; Camelot; Up the Creek; The Truth About Spring; Murder Ahoy; Fanny; The Trials of Oscar Wilde; Bhowani Junction; All at Sea) (born June 10, 1926 – died Feb. 19, 2010; age 83). Lionel Jeffries had vascular dementia for 12 years before he died. (Lionel Jeffries 1964 Murder Ahoy Movie Trailer)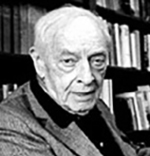 Saul Bellow (nee Solomon Bellows)
Canadian-American writer and novelist (Humboldt's Gift; Herzog; Henderson the Rain King; The Adventures of Augie March; Seize the Day; Ravelstein; Dangling Man; The Victim ), winner of the 1976 Pulitzer Prize for Fiction and Nobel Prize for Literature (born June 10, 1915 – died Apr. 5, 2005; age 89). Cause of death for Saul Bellow is unknown. (Saul Bellow 1992 Photo: Keith Botsford)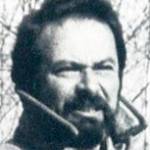 Maurice Sendak
American set designer, children's book illustrator (Little Bear books) and author (Where the Wild Things Are; In the Night Kitchen; Outside Over There), children's TV series creator (Seven Little Monsters) (born June 10, 1928 – died May 8, 2012; age 83). Maurice Sendak died of stroke complications. (Maurice Sendak 1980 Photo: Nancy Crampton / The Art of Maurice Sendak)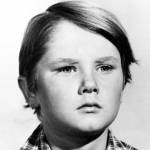 Kevin Corcoran (nee Kevin Anthony Corcoran; "Moochie" Corcoran)
Grammy Award-winning American child movie actor (Old Yeller; The Shaggy Dog; Pollyanna; Swiss Family Robinson), later a TV and movie producer & director (Return From Witch Mountain; The Shield; Sons of Anarchy; Scarecrow and Mrs. King) (born June 10, 1949 – died Oct. 6, 2015; age 66). Kevin Corcoran died of colorectal cancer. (Kevin Corcoran 1961 Photo)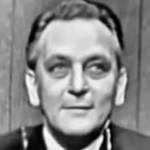 Frederick Loewe (nee Friedrich Fritz Loewe)

Academy & Tony Award-winning Austrian-American Songwriters Hall of Fame composer (with lyricist Alan Jay Lerner) of Broadway musicals & movies (Brigadoon; Paint Your Wagon; My Fair Lady; Camelot; Gigi; The Little Prince) (born June 10, 1901 – died Feb. 14, 1988; age 87). Frederick Loewe died of cardiac arrest. (Frederick Loewe 1956 What's My Line?)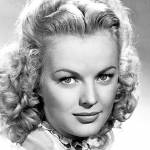 June Haver (nee June Stovenour)
American singer, dancer, & actress in movie musicals (Irish Eyes Are Smiling; The Dolly Sisters; I Wonder Who's Kissing Her Now; Oh, You Beautiful Doll; The Daughter of Rosie O'Grady; The Girl Next Door; Look for the Silver Lining; I'll Get By; Love Nest) (born June 10, 1926 – died July 4, 2005; age 79). June Haver died of respiratory failure. (June Haver 1947 Photo: 20th Century-Fox)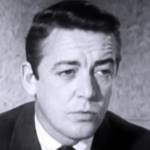 Garry Walberg (nee Gerrit Christian Walberg Jr.)
American actor of TV (Lt. Frank Monahan on Quincy M.E.; Peyton Place; The Fugitive; The Odd Couple; Love, American Style; Gunsmoke; Lassie; Mannix; Run For Your Life; The F.B.I.; The Waltons; Ben Casey; Johnny Staccato; Rawhide) and movies (They Call Me Mister Tibbs!; Charro!) (born June 10, 1921 – died Mar. 27, 2013; age 90). (Garry Walberg 1959 Gangster Story)
*Images are public domain or Creative Commons licensed & sourced via Wikimedia Commons, Vimeo, or Flickr, unless otherwise noted*