November 28th Birthdays
If you were born on November 28th, you share a celebrity birthday with these famous people: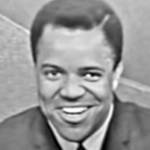 Berry Gordy Jr. is 92 (nee Berry Gordy III)

Rock & Roll Hall of Fame American Motown founder (Smokey Robinson & the Miracles; Diana Ross & The Supremes), songwriter (Lonely Teardrops; ABC; Shop Around; I Want You Back), film producer (Mahogany; Lady Sings the Blues), born November 28, 1929. (Berry Gordy Jr. 1965 To Tell The Truth)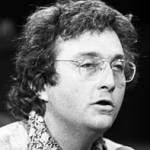 Randy Newman is 78 (nee Randall Stuart Newman)
Emmy, Grammy & Academy Award-winning American pianist, singer, songwriter (Short People; You've Got a Friend in Me; You Can Leave Your Hat On), and movie score composer (The Natural; Ragtime) born November 28, 1943. (Randy Newman 1975 Photo: Rob Bogaerts / Dutch National Archives)
Rita Mae Brown is 77
American TV movie screenwriter, poet, novelist (Rubyfruit Jungle; Southern Discomfort; Riding Shotgun), mystery writer & author of the Mrs. Murphy series (Cat on the Scent; Catch as Cat Can; A Nose for Justice; Santa Clawed; The Big Cat Nap; Sneaky Pie for President; The Litter of the Law; A Hiss Before Dying), born November 28, 1944.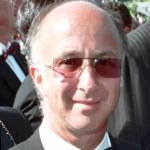 Paul Shaffer is 72
Canadian composer, singer, musician, musical director & bandleader (Late Night with David Letterman; Late Show with David Letterman; Saturday Night Live; Square Pegs), voice over & comedic actor of TV (A Year at the Top; SNL), born November 28, 1949. (Paul Shaffer 1992 Photo: Alan Light)
Ed Harris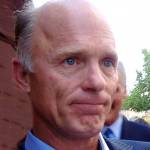 is 71 (nee Edward Allen Harris)
American director, screenwriter, producer, actor of TV (Westworld), movies (The Right Stuff; Places in the Heart; Sweet Dreams; The Abyss; The Rock; Absolute Power; Apollo 13; The Truman Show; Pollock; Appaloosa; Enemy at the Gates; The Face of Love), Nov. 28, 1950. (Ed Harris 2005 Photo: Lcsulla)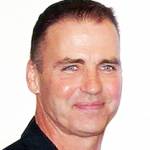 Jeff Fahey is 69 (nee Jeffrey David Fahey)
American dancer-actor of stage, TV (The Marshal; Lost; One Life to Live; Justified; American Dreams; The Seventh Scroll), and movies (Silverado; Split Decisions; True Blood; White Hunter Black Heart; The Hit List; Wyatt Earp; Body Parts), born November 28, 1952. (Jeff Fahey 2004 Photo: photoren)
Dave Righetti is 63 (nee David Allan Righetti)
American 2-time MLB All-Star pitcher (New York Yankees, Toronto Blue Jays), 1981 AL Rookie of the Year, and MLB pitching coach (New York Giants – 2010, 2012 & 2014 World Series champs), born November 28, 1958. (Dave Righetti 1980s Photo: New York Yankees)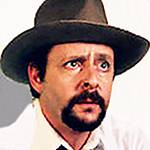 Judd Nelson is 62
American actor of TV (Jack Richmond on Suddenly Susan; Nikita; Empire) and movies (The Breakfast Club; St. Elmo's Fire; Billionaire Boys Club; From the Hip; Fandango; Blue City; Relentless; Entangled; Primary Motive; Nevermore), born November 28, 1959. (Judd Nelson 2006 Photo: Jeanmariesimpson)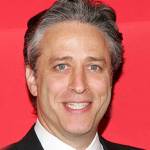 Jon Stewart is 59 (nee Jonathan Stuart Leibowitz)
Emmy & Grammy-winning American stand-up comedian, screenwriter, producer, host & actor of TV (The Daily Show; The Jon Stewart Show; The Colbert Report), movies (Playing by Heart; Big Daddy; Rosewater), and author, born November 28, 1962. (Jon Stewart 2005 Photo: Peabody Awards)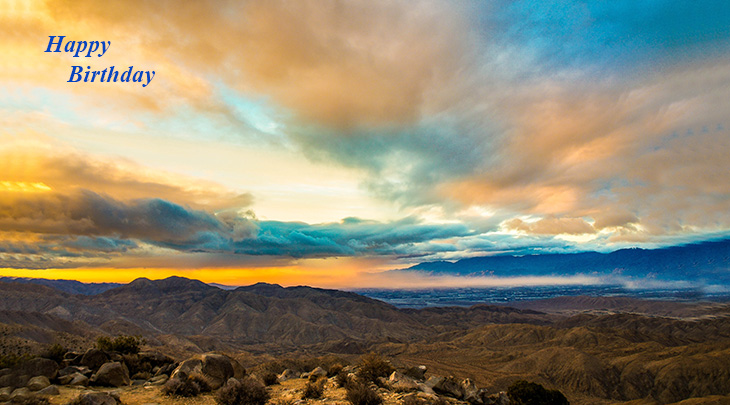 (Joshua Tree National Park Sunset, California Photo: Sherly Tay via Unsplash)
Happy Birthday to everyone celebrating their birthday on November 28th!
Remember These November 28th Famous Birthdays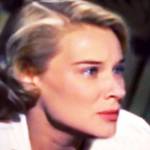 Hope Lange
Emmy and Academy Award-winning American actress of TV (The Ghost and Mrs. Muir; The New Dick Van Dyke Show), stage, and movies (Peyton Place, Bus Stop; Wild in the Country; Pocketful of Miracles; Just Cause; Blue Velvet; The Young Lions) (born Nov. 28, 1933 – died Dec. 19, 2003; age 70). Hope Lange died of an ischemic colitis infection. (Hope Lange 1958 In Love and War)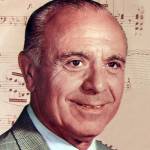 José Iturbi (nee José Iturbi Báguena)

Spanish musician, harpischordist, concert pianist & orchestra conductor in concerts and movies (Anchors Aweigh; Holiday in Mexico, Thousands Cheer; Two Girls and a Sailor; Music for Millions; That Midnight Kiss) (born Nov. 28, 1895 – died June 28, 1980; age 84). José Iturbi had heart problems before he died. (José Iturbi 1956 RCA Album Cover Photo: Piano Piano!)
Gloria Grahame (nee Gloria Grahame Hallward)
American actress of movies (The Big Heat; The Greatest Show on Earth; The Bad and the Beautiful; Song of the Thin Man; Crossfire; The Good Die Young; Man on a Tightrope; In a Lonely Place; It's a Wonderful Life) (born Nov. 28, 1923 – died Oct. 5, 1981; age 57). Gloria Grahame died of breast cancer complications. (Gloria Grahame 1949 A Woman's Secret Photo: Pierre Tourigny)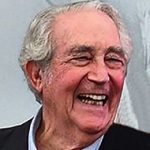 James Karen is 94 (nee Jacob Karnofsky)
American character actor of stage, TV (First Monday; The Powers of Matthew Star; As The World Turns; All My Children), and movies (The Return of the Living Dead; Rain From Stars; The Pursuit of Happyness; America's Most Haunted) (born Nov. 28, 1923 – died Oct. 23, 2018; age 94). James Karen died of cardiorespiratory arrest.(James Karen 2014 Photo: Chris Owen)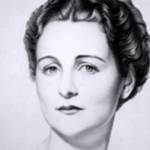 Nancy Mitford (nee Nancy Freeman-Mitford)

English essayist, biographer (Madame de Pompadour; The Sun King; Voltaire in Love; Frederick the Great), & novelist (Love in a Cold Climate; Don't Tell Alfred; The Blessing; Christmas Pudding; Highland Fling; The Pursuit of Love) (born Nov. 28, 1904 – died July 17, 1973; age 89). Nancy Mitford had Hodgkins lymphoma before she died. (Nancy Mitford 1937 Portrait: William Acton)
*Images are public domain or Creative Commons licensed & sourced via Wikimedia Commons or Flickr, unless otherwise noted*