November 28th Birthdays
If you were born on November 28th, you share a celebrity birthday with these famous people: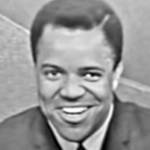 Berry Gordy Jr. is 93 (nee Berry Gordy III; ex-partner of Diana Ross)

Rock & Roll Hall of Fame American Motown founder (Smokey Robinson & the Miracles; Diana Ross & The Supremes), songwriter (Lonely Teardrops; ABC; Shop Around; I Want You Back), film producer (Mahogany; Lady Sings the Blues), born November 28, 1929. (Berry Gordy Jr. 1965 To Tell The Truth)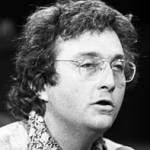 Randy Newman is 79 (nee Randall Stuart Newman)
Emmy, Grammy & Academy Award-winning American pianist, singer, songwriter (Short People; You've Got a Friend in Me; You Can Leave Your Hat On), and movie score composer (The Natural; Ragtime) born November 28, 1943. (Randy Newman 1975 Photo: Rob Bogaerts / Dutch National Archives)
Rita Mae Brown is 78 (ex-partner of Fannie Flagg, Martina Navratilova)
American TV movie screenwriter, poet, novelist (Rubyfruit Jungle; Southern Discomfort; Riding Shotgun), mystery writer & author of the Mrs. Murphy series (Cat on the Scent; Catch as Cat Can; A Nose for Justice; Santa Clawed; The Big Cat Nap; Sneaky Pie for President; The Litter of the Law; A Hiss Before Dying), born November 28, 1944.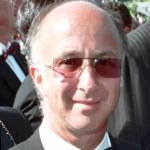 Paul Shaffer is 73
Canadian composer, singer, musician, musical director & bandleader (Late Night with David Letterman; Late Show with David Letterman; Saturday Night Live; Square Pegs), voice over & comedic actor of TV (A Year at the Top; SNL), born November 28, 1949. (Paul Shaffer 1992 Photo: Alan Light)
Ed Harris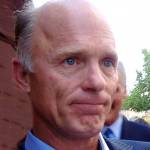 is 72 (nee Edward Allen Harris; married Amy Madigan)
American director, screenwriter, producer, actor of TV (Westworld), movies (The Right Stuff; Places in the Heart; Sweet Dreams; The Abyss; The Rock; Absolute Power; Apollo 13; The Truman Show; Pollock; Appaloosa; Enemy at the Gates; The Face of Love), November 28, 1950. (Ed Harris 2005: Lcsulla)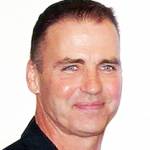 Jeff Fahey is 70 (nee Jeffrey David Fahey)
American dancer-actor of stage, TV (The Marshal; Lost; One Life to Live; Justified; American Dreams; The Seventh Scroll), and movies (Silverado; Split Decisions; True Blood; White Hunter Black Heart; The Hit List; Wyatt Earp; Body Parts), born November 28, 1952. (Jeff Fahey 2004 Photo: photoren)
Dave Righetti is 64 (nee David Allan Righetti)
American 2-time MLB All-Star pitcher (New York Yankees, Toronto Blue Jays), 1981 AL Rookie of the Year, and MLB pitching coach (New York Giants – 2010, 2012 & 2014 World Series champs), born November 28, 1958. (Dave Righetti 1980s Photo: New York Yankees)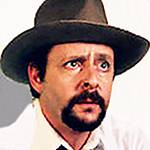 Judd Nelson is 63
American actor of TV (Jack Richmond on Suddenly Susan; Nikita; Empire) and movies (The Breakfast Club; St. Elmo's Fire; Billionaire Boys Club; From the Hip; Fandango; Blue City; Relentless; Entangled; Primary Motive; Nevermore), born November 28, 1959. (Judd Nelson 2006 Photo: Jeanmariesimpson)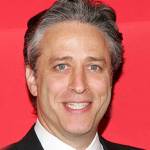 Jon Stewart is 60 (nee Jonathan Stuart Leibowitz)
Emmy & Grammy-winning American stand-up comedian, screenwriter, producer, host & actor of TV (The Daily Show; The Jon Stewart Show; The Colbert Report), movies (Playing by Heart; Big Daddy; Rosewater), and author, born November 28, 1962. (Jon Stewart 2005 Photo: Peabody Awards)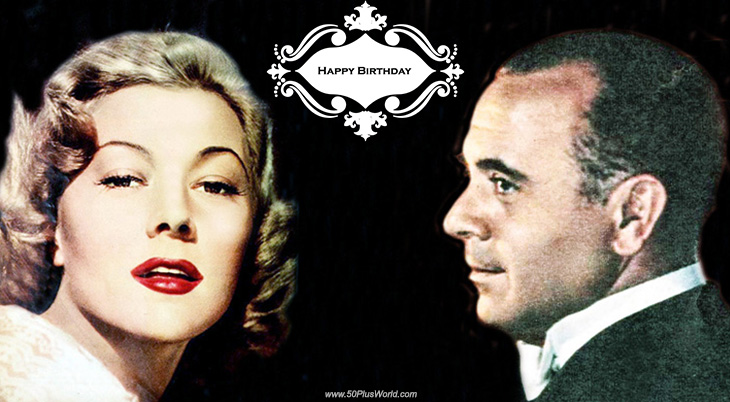 (Gloria Grahame 1953 | Jose Iturbi 1946 Holiday in Mexico)
Happy Birthday to everyone celebrating their birthday on November 28th!
Remember These November 28th Famous Birthdays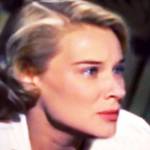 Hope Lange (ex of Don Murray, Alan J. Pakula; ex-partner of Glenn Ford)
Emmy and Academy Award-winning American actress of TV (The Ghost and Mrs. Muir; The New Dick Van Dyke Show), stage, and movies (Peyton Place, Bus Stop; Wild in the Country; Pocketful of Miracles; Just Cause; Blue Velvet; The Young Lions) (born Nov. 28, 1933 – died Dec. 19, 2003; age 70). Hope Lange died of an ischemic colitis infection. (Hope Lange 1958 In Love and War)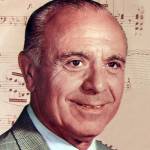 José Iturbi (nee José Iturbi Báguena)

Spanish musician, harpischordist, concert pianist & orchestra conductor in concerts and movies (Anchors Aweigh; Holiday in Mexico, Thousands Cheer; Two Girls and a Sailor; Music for Millions; That Midnight Kiss) (born Nov. 28, 1895 – died June 28, 1980; age 84). José Iturbi had heart problems before he died. (José Iturbi 1956 RCA Album Cover Photo: Piano Piano!)
Gloria Grahame (nee Gloria Grahame Hallward)
American film actress (The Big Heat; The Greatest Show on Earth; The Bad and the Beautiful; Song of the Thin Man; Crossfire; The Good Die Young; In a Lonely Place; It's a Wonderful Life) (born Nov. 28, 1923 – died Oct. 5, 1981; age 57). Ex of Stanley Clements, Nicholas Ray, Cy Howard, Anthony Ray. Gloria Grahame died of breast cancer. (Gloria Grahame 1949: Pierre Tourigny)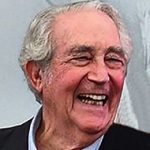 James Karen is 94 (nee Jacob Karnofsky)
American character actor of stage, TV (First Monday; The Powers of Matthew Star; As The World Turns; All My Children), and movies (The Return of the Living Dead; Rain From Stars; The Pursuit of Happyness; America's Most Haunted) (born Nov. 28, 1923 – died Oct. 23, 2018; age 94). James Karen died of cardiorespiratory arrest.(James Karen 2014 Photo: Chris Owen)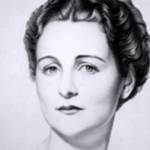 Nancy Mitford (nee Nancy Freeman-Mitford)

English essayist, biographer (Madame de Pompadour; The Sun King; Voltaire in Love; Frederick the Great), & novelist (Love in a Cold Climate; Don't Tell Alfred; The Blessing; Christmas Pudding; Highland Fling; The Pursuit of Love) (born Nov. 28, 1904 – died July 17, 1973; age 89). Nancy Mitford had Hodgkins lymphoma before she died. (Nancy Mitford 1937 Portrait: William Acton)
*Images are public domain or Creative Commons licensed & sourced via Wikimedia Commons or Flickr, unless otherwise noted*