November 11th Birthdays
If you were born on November 11th you share a Veterans / Remembrance Day birthday with these famous people: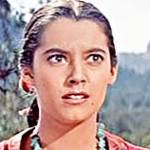 Susan Kohner is 84 (nee Susanna Kohner)

American actress of films (Imitation of Life; The Last Wagon; The Big Fisherman; The Gene Krupa Story; All the Fine Young Cannibals; By Love Possessed; Dino; Freud; Trooper Hook) and TV (Route 66; Climax!) born November 11, 1936. (Susan Kohner 1956 The Last Wagon Trailer Screenshot: Wayne77)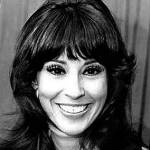 Denise Alexander is 81
American actress of TV soap operas (Dr. Lesley Webber on General Hospital 1963-2019; Mary McKinnon on Another World 1986-1991; Susan Hunter Martin on Days of Our Lives; Sunset Beach; The Clear Horizon; Ben Jerrod), born November 11, 1939. (Denise Alexander 1973 Photo: ABC Television)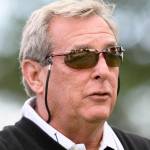 Fuzzy Zoeller is 69 (nee Fran Urban Zoeller Jr.)
American PGA Tour golfer, winner of the 1979 Masters Tournament, 1984 U.S. Open, the 2002 Senior PGA Championship, and the 1985 Bob Jones Award for distinguished sportsmanship in golf, born November 11, 1951. (Fuzzy Zoeller 2009 Photo: Keith Allison)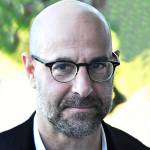 Stanley Tucci is 60
Emmy Award-winning American actor of TV (Murder One; ER; Feud; Wiseguy; Equal Justice; Miami Vice) and movies (The Hunger Games; Blind Date; Jury Duty; What Just Happened; A Midsummer Night's Dream; The Lovely Bones; America's Sweethearts), born November 11, 1960. (Stanley Tucci 2010 Photo: Nick Step)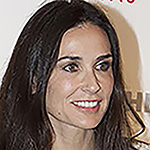 Demi Moore is 58 (nee Demi Gene Harmons)
American actress of TV (General Hospital; Empire) and movies (Ghost; The Butcher's Wife; Mortal Thoughts; A Few Good Men; Indecent Proposal; Disclosure; St. Elmo's Fire; About Last Night…; Now and Then; G.I. Jane; Striptease), born November 11, 1962. (Demi Moore 2011 Photo: Digitas Photos)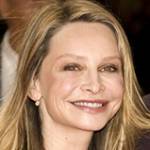 Calista Flockhart is 56
American actress of TV (Ally McBeal on Ally McBeal & Ally; Kitty McCallister on Brothers & Sisters; Elise on Guiding Light; Supergirl) and movies (A Midsummer Night's Dream; Fragile; The Birdcage; Telling Lies in America; Milk & Money), born  November 11, 1964. (Calista Flockhart 2009 Photo: Mireille Amphilac)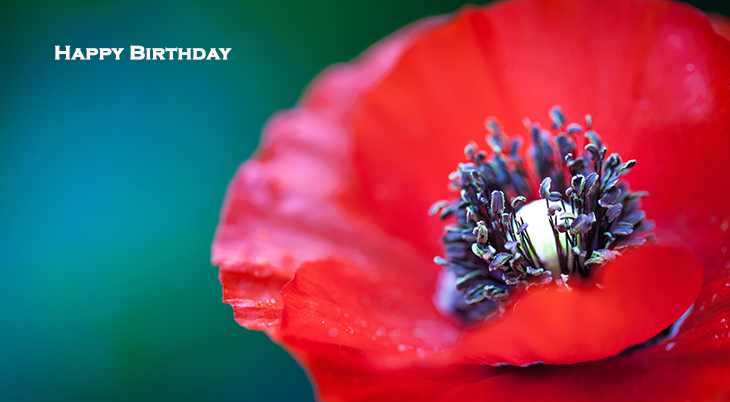 (Red Poppy Flower Photo: Irene Ortiz via Unsplash)
Happy Birthday to everyone celebrating their birthday on November 11th!
And remembering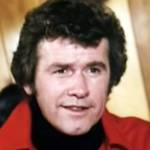 John Reilly
American actor of TV (Sean Donely on General Hospital; Dr. Danny Stewart on As the World Turns; Passions; Sunset Beach; Beverly Hills, 90210; Dallas; How the West Was Won; Paper Dolls; Arli$$) and movies (The Great Waldo Pepper) (born Nov. 11, 1936 – died Jan. 9, 2021; age 86). Cause of death for John Reilly is unknown. (John Reilly 1978 Lassie: A New Beginning)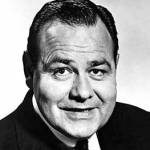 Jonathan Winters (nee Jonathan Harshman Winters III)
Grammy and Emmy Award-winning American comedian, character & voice over actor of TV (Davis Rules; Mork & Mindy; The Wacky World of Jonathan Winters; The Jonathan Winters Show) & movies (It's a Mad Mad Mad Mad World; Moon Over Parador) (born Nov. 11, 1925 – died Apr. 11, 2013; age 87). Jonathan Winters died of natural causes. (Jonathan Winters 1960s Photo)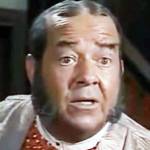 Stubby Kaye (nee Bernard Solomon Kotzin)

American comic actor on stage, TV (My Sister Eileen; Love and Marriage; Doctor Who) and in movies (Guys and Dolls; Li'l Abner; The Cool Mikado; 40 Pounds of Trouble; Cat Ballou; The Way West; Sweet Charity; Who Framed Roger Rabbit) (born Nov. 11, 1918 – died Dec. 14, 1997; age 79). Stubby Kaye died of lung cancer. (Stubby Kaye 1970 Cockeyed Cowboys of Calico County)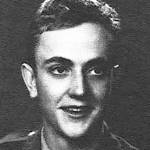 Kurt Vonnegut Jr.

American short story writer (Monkey House; Harrison Bergeron; Happy Birthday, Wanda June) and novelist (Slaughterhouse-Five; Cat's Cradle; Mother Night; Bluebeard; Breakfast of Champions; Hocus Pocus; Deadeye Dick) (born Nov. 11, 1922 – died Apr. 11, 2007; age 84). Kurt Vonnegut Jr. died of brain injuries after a fall. (Kurt Vonnegut Jr. 1940s Photo: U.S. Army)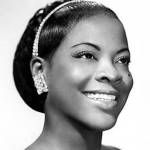 LaVern Baker (nee Delores LaVern Baker)
American Rock & Roll Hall of Fame R&B singer, recording artist (Tweedle Dee; I Cried a Tear; Think Twice [Jackie Wilson duet]; I Can't Love You Enough; Jim Dandy) & performer on stage, TV & movies (Rock Rock Rock!; Mister Rock and Roll) (born Nov. 11, 1929 – died Mar. 10, 1997; age 67). LaVern Baker died of cardiovascular disease. (LaVern Baker 1956 Photo: Atlantic Records)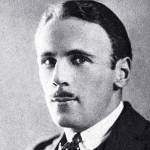 Roland Young
British-American actor of stage, radio, TV, and films (Topper; Ruggles of Red Gap; David Copperfield; The Young in Heart; The Philadelphia Story; One Hour With You; Two-Faced Woman; Sherlock Holmes; The Squaw Man; The Man Who Could Work Miracles) (born Nov. 11, 1887 – died June 5, 1953; age 65). Cause of death for Roland Young is unknown. (Roland Young 1921 Photo: Shadowland)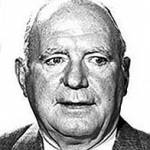 Pat O'Brien (nee William Joseph Patrick O'Brien)
Irish-American actor of movies (Some Like it Hot; Knute Rockne, All American; Riff-Raff; Angels With Dirty Faces; The Front Page; Hell's House; Air Mail; Bombshell; Gambling Lady; China Clipper; San Quentin; The Fireball), stage, and TV (Harrigan and Son) (born Nov. 11, 1899 – died Oct. 15, 1983; age 83). Pat O'Brien died of a heart attack. (Pat O'Brien 1960 Photo: ABC Television)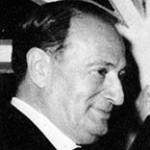 Sam Spiegel (nee Samuel P. Spiegel)
Academy Award-winning Polish-American movie producer (On the Waterfront; The African Queen; The Bridge on the River Kwai; Lawrence of Arabia; Suddenly, Last Summer; The Chase; The Last Tycoon; Tales of Manhattan; Betrayal) (born Nov. 11, 1901 – died Dec. 31, 1985; age 84). Cause of death for Sam Spiegel is unknown. (Sam Spiegel Photo: kate gabrielle)
Howard Fast (aka E. V. Cunningham, Walter Ericson)
Blacklisted American screenwriter and novelist (Freedom Road; The Last Frontier; Spartacus; The Immigrants and Lavette Family series) and the pseudonym E.V. Cunningham (The Wabash Factor; Masao Masuto mysteries) (born Nov. 11, 1914 – died Mar. 12, 2003; age 88). Cause of death for Howard Fast is unknown. (Howard Fast 1964 Photo)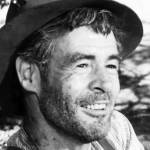 Robert Ryan
American movie actor (Berlin Express; The Longest Day; Tender Comrade; Battle of the Bulge; Marine Raiders; The Wild Bunch; The Secret Fury; Flying Leathernecks; Day of the Outlaw; Clash By Night; Beware, My Lovely; City Beneath the Sea; Crossfire), (born Nov. 11, 1909 – died July 11, 1973; age 63). Robert Ryan died of lung cancer. (Robert Ryan 1958 God's Little Acre)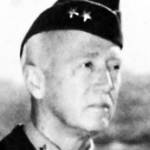 General George S. Patton (nee George Smith Patton Jr.; "Old Blood & Guts")
Highly decorated American military commander of the 1916 Pancho Villa Expedition, World War I & II General, military weapon designer (M1913 Cavalry Saber), & 1912 Olympic athlete (pentathlon) (born Nov. 11, 1885 – died Dec. 21, 1945; age 60). General George Patton died in a post-war car accident. (George S. Patton 1942 Photo: US Navy / National Archives)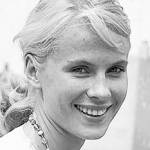 Bibi Andersson (nee Berit Elisabeth Andersson)
Swedish movie actress (I Never Promised You a Rose Garden; An Enemy of the People; Duel at Diablo; Persona; The Passion of Anna; The Kremlin Letter; Story of a Woman; Wallenberg: A Hero's Story) (born Nov. 11, 1935 – died Apr. 14, 2019; age 83). Bibi Andersson remained hospitalized after a 2009 stroke. (Bibi Andersson 1961 Photo: Harry Pot / Dutch National Archives)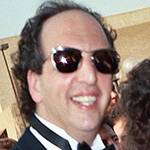 Vincent Schiavelli
American actor of TV (Fast Times; The Corner Bar; Chefs of Cucina Amore; Taxi; Buffy the Vampire Slayer), movies (Ghost; One Flew Over the Cuckoo's Nest; Tomorrow Never Dies; Chu Chu and the Philly Flash; Fast Times at Ridgemont High; Amadeus) (born Nov. 11, 1948 – died Dec. 26, 2005; age 57). Vincent Schiavelli died of lung cancer. (Vincent Schiavelli 2007 Photo: Alan Light)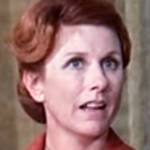 Molly Dodd (nee Mary Elise Dodd)
American actress of movies and TV (Hazel; The Farmer's Daughter; Gomer Pyle: USMC; The Andy Griffith Show; Dennis the Menace; The Donna Reed Show; The Brady Bunch; The Rogues; Bachelor Father; The Twilight Zone; The RIfleman; My Three Sons) (born Nov. 11, 1921 – died Mar. 26, 1981; age 59). Cause of death for Molly Dodd is unknown. (Molly Dodd 1978 Harper Valley P.T.A.)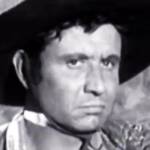 Peter Coe (nee Peter Knego)
Yugoslavian actor of stage, TV (Dangerous Assignment; Mission: Impossible; The Adventures of Rin Tin Tin; 12 O'Clock High; The F.B.I.; Combat!; Daniel Boone; The Cisco Kid; It Takes a Thief; Have Gun – Will Travel) and movies (The Mummy's Curse; Captain Scarface) (born Nov. 11, 1918 – died June 9, 1993; age 74). Cause of death for Peter Coe is unknown. (Peter Coe 1959 Zane Grey Theater)
*Images are public domain or Creative Commons licensed & sourced via Wikimedia Commons, Vimeo, YouTube, or Flickr, unless otherwise noted*