February 1947 Headlines
Baby Boomer Trivia From February 1947: Worst Canadian Railway Blizzard, Angel and the Badman Premiere, Edwin Land & Polaroid Instant Camera Demo
Angel and the Badman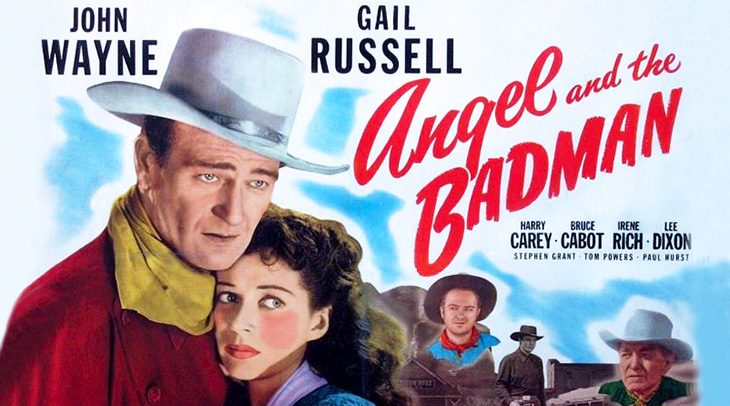 (John Wayne & Gail Russell 1947 Angel and the Badman Movie Poster: Republic Pictures)
John Wayne and Gail Russell star in Angel and the Badman, which premiered on February 7, 1947. James Edward Grand wrote the screenplay and directed the film, which was the first movie to be produced by Wayne under his new company Patnel Productions.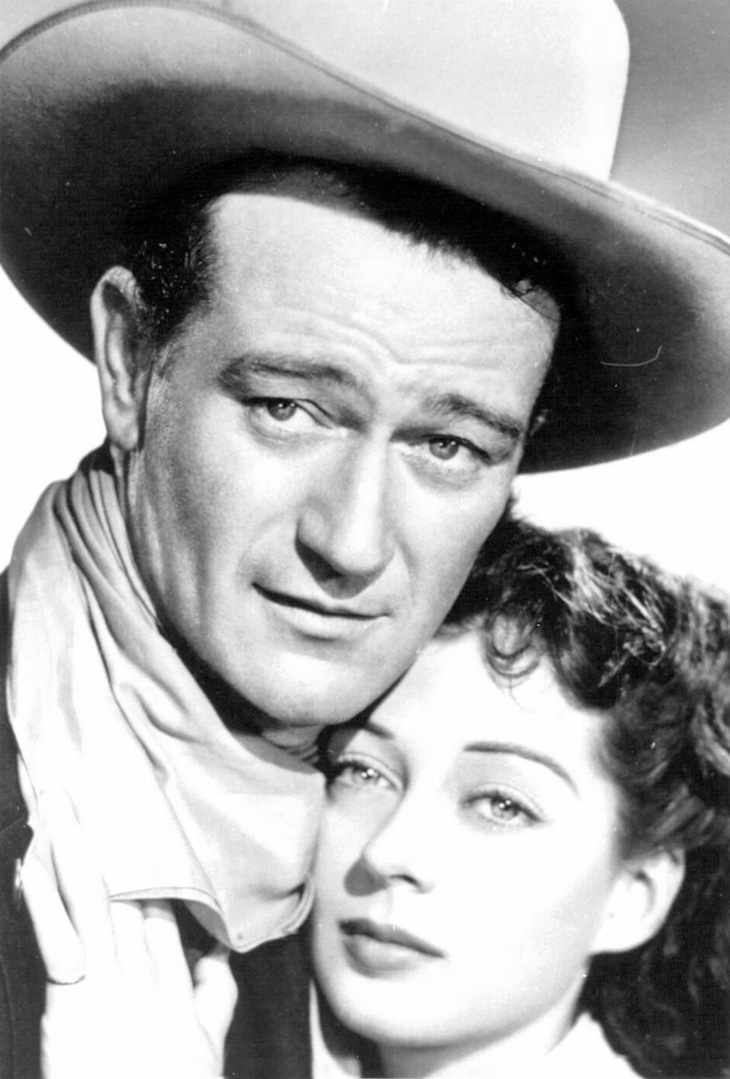 (John Wayne & Gail Russell 1947 Angel and the Badman Photo: Pica PressFoto)
Wayne's Angel and the Badman leading lady Gail Russell was loaned by Paramount Pictures to Republic Pictures to make her western movie debut as the title "Angel".
Russell is Quaker Penelope Worth, who nurses injured gunfighter Quirt Evans (John Wayne) back to health on her family's farm. Gail Russell and John Wayne were reunited onscreen a few years later in Wayne's seafaring romantic adventure movie Wake of the Red Witch (1948), with Gig Young, Adele Mara, Luther Adler, Eduard Franz, Grant Withers, Henry Daniell, Paul Fix, and Jeff Corey. 
Irene Rich and John Halloran are Penelope's parents, while Bruce Cabot is the bad guy Laredo Stevens, Tom Powers is Dr. Mangram, and Lee Dixon is Quirt's pal Randy McCall. 
Harry Carey (John Wayne's pal and a frequent supporting actor in his movies) is the pivotal character of Marshal Wistful McClintock, who hopes to use a "new rope" one day on Quirt.
Although Angel and the Badman was filmed in black and white, the scenery is striking. The distinctive landscapes of Monument Valley, Utah, and various properties in and around Arizona's Flagstaff and Sedona regions.
Angel and the Badman received some critical accolades for both John Wayne's performance and the focus away from his usual action-packed westerns to a different type of story. 
A 2009 Hallmark Channel made-for-TV remake of Angel and the Badman stars Lou Diamond Phillips as Quirt and Luke Perry as Laredo. Penelope's character is now called Temperance, and played by Deborah Kara Unger. John Wayne's grandson Brendan Wayne has a small cameo as Randy.
Edwin Land's Instant Polaroid Land Camera and Film
American scientist and inventor Edwin Herbert Land, co-founder of the Polaroid Corporation, demonstrated his new instant Polaroid Land Camera and film on February 21, 1947 to the Optical Society of America.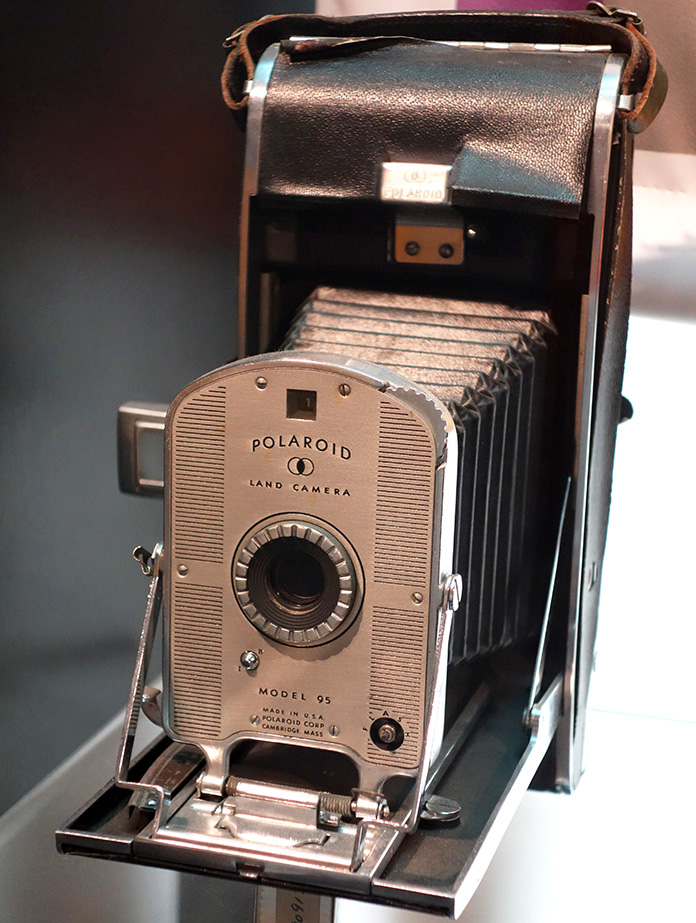 (1st Commercially Available Polaroid Land Camera, Model 95 Photo: Daderot)
By the end of 1948 the camera was being sold commercially and baby boomers grew up with pictures taken on Polaroid instant cameras.
Edwin Land had already developed the first polarizing film (Polaroid film) while he was a freshman at Harvard University. Sheet polarizers developed by Edwin Land under the Polaroid trademark were used during World War II on smart bombs, and dark-adaptation goggles. 
Land went on to help design the Lockheed U-2 spy plane in the 1950s, and after 1982 when he retired, he founded the Rowland Institute for Science. Edwin Land was 81 when he died of unknown reasons on March 1, 1991.
Worst Blizzard in Canadian Railway History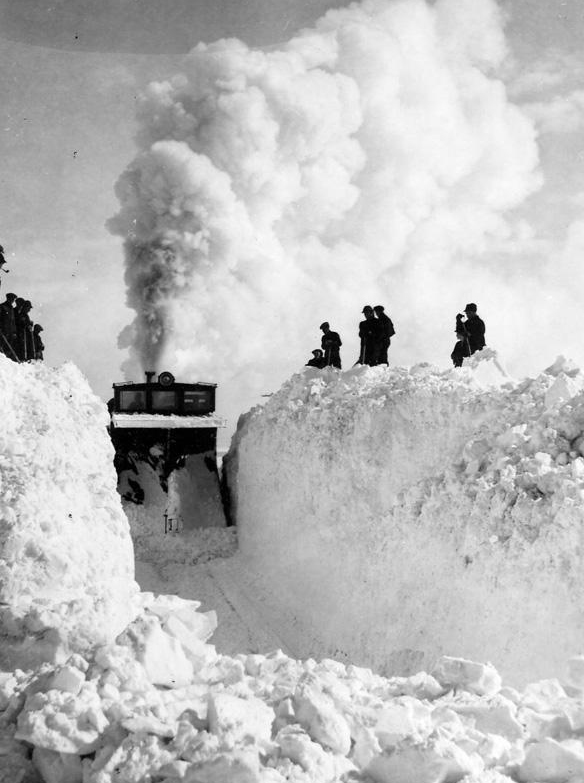 (Photo: Saskatchewan Archives Board)
According to Environment and Climate Change Canada, on February 8, 1947 the ten-day snowstorm dubbed the Worst Blizzard in Canadian Railway History ended. Prairie trains and towns from Calgary, Alberta to Winnipeg, Saskatchewan, were snowed in.
Canadian senior citizens that grew up on the prairies may remember that power lines were partially buried and legend has it a farmer in Moose Jaw had to cut a hole in the roof of his barn in order to get in and feed his cows. 
Some Saskatchewan rail lines and roads weren't passable until the spring. 
Note: This article was first published in 2017. It has been updated with new & additional content.
*This article is for general informational purposes only. Images are believed to be in the public domain and/or Creative Commons licensed & sourced via Wikimedia Commons, Vimeo, YouTube, or Flickr, unless otherwise noted*