November 6th Birthdays
If you were born on November 6th, you share a celebrity birthday with these famous people: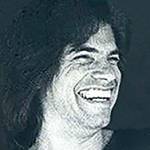 Bill Henderson is 77 (nee William Allen Henderson)
Juno Award-winning Canadian record producer, songwriter and lead singer for hard rock band Chilliwack (My Girl [Gone, Gone, Gone]; Lonesome Mary; I Believe; California Girl; Watcha Gonna Do), born November 6, 1944. (Bill Henderson 1981 Photo: Dixon-Propas Productions / Millenium & RCA Records)
Sally Field is 75

Emmy & Academy Award-winning American actress of TV (Brothers & Sisters; The Flying Nun; Gidget; The Girl with Something Extra; Sybil; ER) & films (Norma Rae; Places in the Heart; Smokey and the Bandit; Forrest Gump; Soapdish), born November 6, 1946. (Sally Field 1971 Maybe I'll Come Home in the Spring)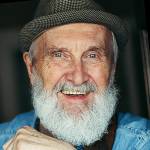 Fred Penner is 75 (nee Frederick Ralph Cornelius Penner)
Canadian musician, Juno Award-winning children's singer and songwriter (The Cat Came Back; A House is a House for Me; Happy Feet), and actor of stage and television (Fred Penner's Place) born November 6, 1946. (Fred Penner Photo: Kendra Hope Photography / Courtesy Fred Penner)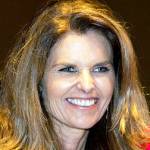 Maria Shriver is 66
Peabody & Emmy Award-winning American documentary producer (Still Alice; Take Your Pills; The Alzheimer's Project), and television news journalist (Today; Dateline NBC; CBS Morning News; NBC Nightly News), born November 6, 1955. (Maria Shriver 2014 Photo: David Hume Kennerly / LBJ Library)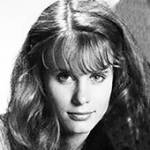 Lori Singer is 64
American cellist, producer, dancer & actress of TV (Julie Miller on Fame; VR.5) and movies (Footloose; The Falcon and the Snowman; The Man with One Red Shoe; Trouble in Mind; Made in U.S.A.; Summer Heat; Warlock; Equinox; Sunset Grill), born November 6, 1957. (Lori Singer 1982 Born Beautiful Photo: NBC)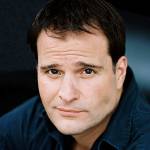 Peter DeLuise is 55
American producer, director & actor of TV (Officer Doug Penhall on 21 Jump Street; SeaQuest 2032; Stargate SG-1; When Calls the Heart) and movies (Children of the Night; Rescue Me; Solarbabies; Free Ride), born November 6, 1966. (Peter DeLuise Photo: Used By Permission of Peter DeLuise)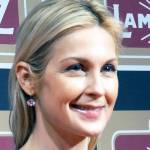 Kelly Rutherford is 53 (nee Kelly Rutherford Deane)
American actress of TV (Lily van der Woodsen on Gossip Girl; Megan Lewis Mancini on Melrose Place; Sam Whitmore on Generations; Homefront; Dynasty; The District; The Great Defender) and movies (Angels Don't Sleep Here; Scream 3), born November 6, 1968. (Kelly Rutherford 2016 Photo:9EkieraM1)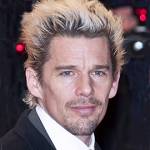 Ethan Hawke is 51
American writer, director, and actor of stage, TV & movies (Gattaca; Dead Poets Society; Training Day; Alive; White Fang; Reality Bites; Before Sunrise; Assault on Precinct 13; First Reformed; Dad; Boyhood; Mystery Date; Tesla; Great Expectations), born November 6, 1970. (Ethan Hawke 2013 Photo: Siebbi)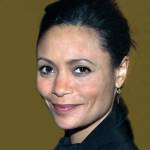 Thandiwe Newton is 49 (nee Melanie Thandiwe Newton)
Emmy-winning English actress of TV (Maeve Millay on Westworld; Rogue; ER) & films (Crash; Beseiged; The Pursuit of Happyness; Mission: Impossible 2; For Colored Girls; The Chronicles of Riddick; Flirting; Jefferson in Paris; Gridlock'd), born November 6, 1972. (Thandiwe Newton 2010 Photo: Ministry of Stories)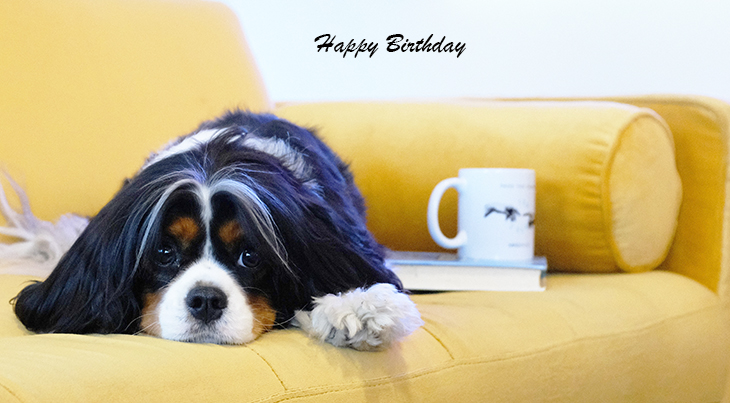 (Small Puppy Dog Relaxing with Book & Coffee on Yellow Couch Photo: Mindspace Studio via Unsplash)
Happy Birthday to everyone celebrating their birthday on November 6th!
Remember These November 6th Famous Birthdays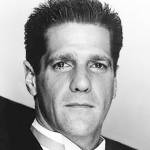 Glenn Frey
American Rock & Roll Hall of Fame musician and singer-songwriter (The Heat is On; You Belong to the City; Smuggler's Blues) solo and for the Eagles (Take It Easy; Lyin' Eyes; Heartache Tonight; New Kid in Town; Peaceful Easy Feeling; Hotel California) (born Nov. 6, 1948 – died Jan. 18, 2016; age 67). Glenn Frey died of rheumatoid arthritis complications. (Glenn Frey 1989 Photo)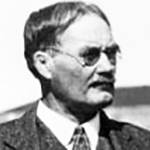 Dr. James Naismith

Canadian-American doctor, minister, YMCA, college and university physical education teacher, and inventor of the game of basketball in 1891, whom the Naismith Memorial Basketball Hall of Fame is named for (born Nov. 6, 1861 – died Nov. 28, 1939; age 78). James Naismith died after a stroke. (James Naismith Photo)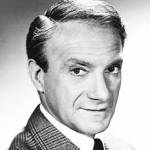 Jonathan Harris (nee Jonathan Daniel Charasuchin)
American voice and character actor of stage, TV (Dr. Zachary Smith on Lost in Space; Bradford Webster on The Third Man; The Bill Dana Show; Space Academy; Battlestar Galactica; Zorro) and movies (A Bug's Life; Toy Story 2; Botany Bay; The Big Fisherman) (born Nov. 6, 1914 – died Nov. 3, 2002; age 87). Jonathan Harris died of a heart blood clot. (Jonathan Harris 1967 Photo: CBS TV)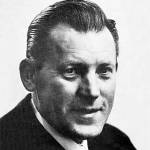 Ray Conniff  (nee Joseph Raymond Conniff)

Grammy Award-winning American orchestra bandleader and music arranger for Artie Shaw's big band, Columbia Records (Band of Gold; Chances Are; A White Sport Coat), and The Ray Conniff Singers (Somewhere My Love; Pearly Shells) (born Nov. 6, 1916 – died Oct. 12, 2002; age 85). Ray Conniff died after a fall in a bathtub. (Ray Conniff 1967 Photo: Columbia Records)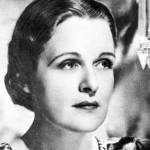 Selena Royle
American actress of radio (Woman of Courage; Portia Faces Life), TV (As the World Turns) & films (Main Street After Dark; Joan of Arc; Courage of Lassie; The Misleading Lady; The Damned Don't Cry; Murder is My Beat; He Ran All the Way; You Were Meant For Me; Summer Holiday; Smart Woman; A Date With Judy; The Heiress) (born Nov. 6, 1904 – died Apr. 23, 1983; age 78) (Selena Royle 1940)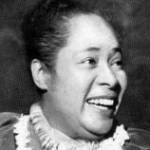 Juanita Hall (nee Juanita Long)
Tony Award-winning American singer (The Juanita Hall Choir) & actress of stage, radio (The Story of Ruby Valentine), TV (Captain Billy's Mississippi Music Hall), and movies (Auntie Liang in Flower Drum Song; Bloody Mary in South Pacific; Harlem Follies of 1949) (born Nov. 6, 1901 – died Feb. 28, 1968; age 66). Juanita Hall died of diabetes complications. (Juanita Hall 1949 Photo)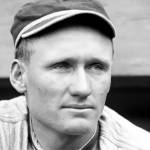 Walter Johnson ("Barney"; "The Big Train")
Baseball Hall of Fame American professional baseball player, MLB pitcher (Washington Senators – 1924 World Series champs), 2-time American League MVP (1913, 1924), and MLB manager (Senators; Cleveland Indians) (born Nov. 6, 1887 – died Dec. 10, 1946; age 59). Walter Johnson died of a brain tumor. (Walter Johnson 1914 Photo: Charles M. Conlon)
James Jones
American non-fiction author, short story writer (To the End of the War), 1952 National Book Award-winning novelist (From Here to Eternity; The Thin Red Line; Whistle; Some Came Running; The Merry Month of May) (born Nov. 6, 1921 – died May 9, 1977; age 55). James Jones died of congestive heart failure. (James Jones 1955 Photo: Courtesy The James Jones Literary Society)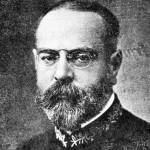 John Philip Sousa (aka The American March King)
American violinist, composer of military marches & operettas (The Stars and Stripes Forever; Liberty Bell March; Semper Fidelis; The Washington Post; El Capitan; Invincible Eegle), Marine Corps veteran, bandleader & conductor (Marine Band, Sousa Band, Naval Reserve) (born Nov. 6, 1854 – died Mar. 6, 1932; age 77). (John Philip Sousa 1909 Photo: Edison Monograph Monthly)
British-American fly fisherman & author, painter, poster artist, illustrator of children's books (The Life and Strange Adventures of Robinson Crusoe) and magazine covers (Harper's Bazar; The Ladies' Home Journal; Scribner's Magazine) (born Nov. 6, 1857 – died July 29, 1926; age 68). Louis Rhead died of a heart attack. (Louis Rhead c. 1907 Photo: A Collection of Book Plates) 
*Images are public domain or Creative Commons licensed & sourced via Wikimedia Commons, Vimeo, YouTube, or Flickr, unless otherwise noted*