November 6th Birthdays
If you were born on November 6th, you share a birthday with these famous people: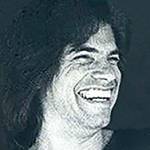 Bill Henderson is 76 (nee William Allen Henderson)
Juno Award-winning Canadian record producer, songwriter and lead singer for hard rock band Chilliwack (My Girl [Gone, Gone, Gone]; Lonesome Mary; I Believe; California Girl; Watcha Gonna Do), born November 6, 1944. (Bill Henderson 1981 Photo: Dixon-Propas Productions / Millenium & RCA Records)
Sally Field is 74

Emmy & Academy Award-winning American actress of TV (Brothers & Sisters; The Flying Nun; Gidget; The Girl with Something Extra; Sybil; ER) & films (Norma Rae; Places in the Heart; Smokey and the Bandit; Forrest Gump; Soapdish), born November 6, 1946. (Sally Field 1971 Maybe I'll Come Home in the Spring)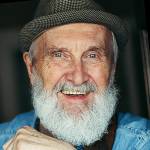 Fred Penner is 74 (nee Frederick Ralph Cornelius Penner)
Canadian musician, Juno Award-winning children's singer and songwriter (The Cat Came Back; A House is a House for Me; Happy Feet), and actor of stage and television (Fred Penner's Place) born November 6, 1946. (Fred Penner Photo: Kendra Hope Photography / Courtesy Fred Penner)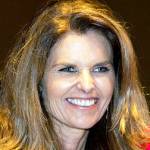 Maria Shriver is 65
Peabody & Emmy Award-winning American documentary producer (Still Alice; Take Your Pills; The Alzheimer's Project), and television news journalist (Today; Dateline NBC; CBS Morning News; NBC Nightly News), born November 6, 1955. (Maria Shriver 2014 Photo: David Hume Kennerly / LBJ Library)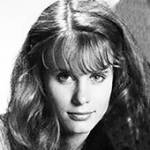 Lori Singer is 63
American cellist, producer, dancer & actress of TV (Julie Miller on Fame; VR.5) and movies (Footloose; The Falcon and the Snowman; The Man with One Red Shoe; Trouble in Mind; Made in U.S.A.; Summer Heat; Warlock; Equinox; Sunset Grill), born November 6, 1957. (Lori Singer 1982 Born Beautiful Photo: NBC)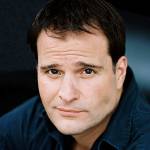 Peter DeLuise is 54
American producer, director & actor of TV (Officer Doug Penhall on 21 Jump Street; SeaQuest 2032; Stargate SG-1; When Calls the Heart) and movies (Children of the Night; Rescue Me; Solarbabies; Free Ride), born November 6, 1966. (Peter DeLuise Photo: Used By Permission of Peter DeLuise)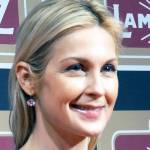 Kelly Rutherford is 52 (nee Kelly Rutherford Deane)
American actress of TV (Lily van der Woodsen on Gossip Girl; Megan Lewis Mancini on Melrose Place; Sam Whitmore on Generations; Homefront; Dynasty; The District; The Great Defender) and movies (Angels Don't Sleep Here; Scream 3), born November 6, 1968. (Kelly Rutherford 2016 Photo:9EkieraM1)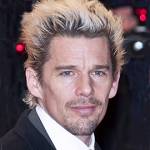 Ethan Hawke is 50
American writer, director, and actor of stage, TV & movies (Gattaca; Dead Poets Society; Training Day; Alive; White Fang; Reality Bites; Before Sunrise; Assault on Precinct 13; First Reformed; Dad; Boyhood; Mystery Date; Tesla; Great Expectations), born November 6, 1970. (Ethan Hawke 2013 Photo: Siebbi)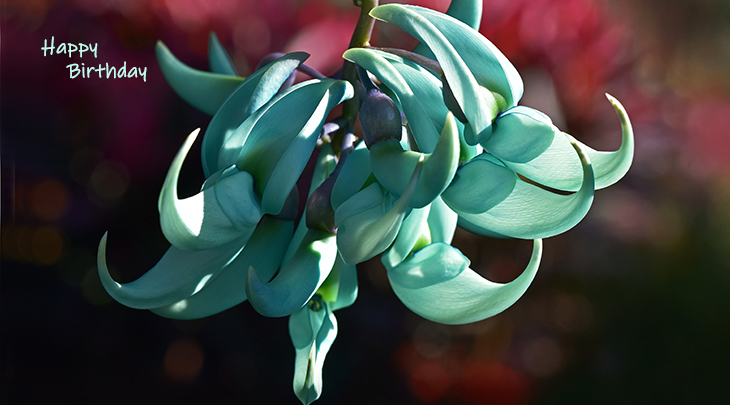 (Flowering Jade Vine Cairns City, Australia Photo: David Clode via Unsplash)
Happy Birthday to everyone celebrating their birthday on November 6th!
And remembering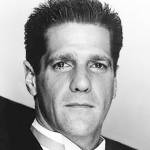 Glenn Frey
American Rock & Roll Hall of Fame musician and singer-songwriter (The Heat is On; You Belong to the City) solo and for the Eagles (Take It Easy; Lyin' Eyes; Heartache Tonight; New Kid in Town; Peaceful Easy Feeling; Hotel California) (born Nov. 6, 1948 – died Jan. 18, 2016; age 67). Glenn Frey died of rheumatoid arthritis complications. (Glenn Frey 1989 Photo)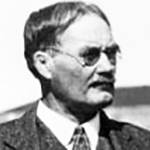 Dr. James Naismith

Canadian-American doctor, minister, YMCA, college & university physical education teacher, and inventor of the game of basketball in 1891, whom the Naismith Memorial Basketball Hall of Fame is named for (born Nov. 6, 1861 – died Nov. 28, 1939; age 78). James Naismith died after a stroke. (James Naismith Photo)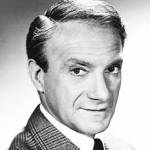 Jonathan Harris (nee Jonathan Daniel Charasuchin)
American voice and character actor of stage, TV (Dr. Zachary Smith on Lost in Space; Bradford Webster on The Third Man; The Bill Dana Show; Space Academy; Battlestar Galactica; Zorro) and movies (A Bug's Life; Toy Story 2; Botany Bay; The Big Fisherman) (born Nov. 6, 1914 – died Nov. 3, 2002; age 87). Jonathan Harris died of a heart blood clot. (Jonathan Harris 1967 Photo: CBS TV)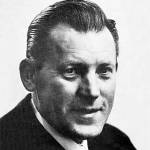 Ray Conniff  (nee Joseph Raymond Conniff)

Grammy Award-winning American orchestra bandleader and music arranger for Artie Shaw's big band, Columbia Records (Band of Gold; Chances Are; A White Sport Coat), and The Ray Conniff Singers (Somewhere My Love; Pearly Shells) (born Nov. 6, 1916 – died Oct. 12, 2002; age 85). Ray Conniff died after a fall in a bathtub. (Ray Conniff 1967 Photo: Columbia Records)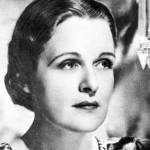 Selena Royle
American actress of radio (Woman of Courage; Portia Faces Life), TV (As the World Turns) & films (Main Street After Dark; Joan of Arc; Courage of Lassie; The Misleading Lady; The Damned Don't Cry; Murder is My Beat; He Ran All the Way; You Were Meant For Me; Summer Holiday; Smart Woman; A Date With Judy; The Heiress) (born Nov. 6, 1904 – died Apr. 23, 1983; age 78) (Selena Royle 1940)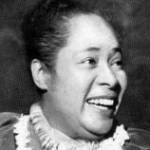 Juanita Hall (nee Juanita Long)
Tony Award-winning American singer (The Juanita Hall Choir) & actress of stage, radio (The Story of Ruby Valentine), TV (Captain Billy's Mississippi Music Hall), and movies (Auntie Liang in Flower Drum Song; Bloody Mary in South Pacific; Harlem Follies of 1949) (born Nov. 6, 1901 – died Feb. 28, 1968; age 66). Juanita Hall died of diabetes complications. (Juanita Hall 1949 Photo)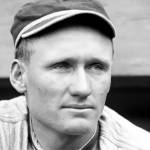 Walter Johnson ("Barney"; "The Big Train")
Baseball Hall of Fame American professional baseball player, MLB pitcher (Washington Senators – 1924 World Series champs), 2-time American League MVP (1913, 1924), and MLB manager (Senators; Cleveland Indians) (born Nov. 6, 1887 – died Dec. 10, 1946; age 59). Walter Johnson died of a brain tumor. (Walter Johnson 1914 Photo: Charles M. Conlon)
James Jones
American non-fiction author, short story writer (To the End of the War), 1952 National Book Award-winning novelist (From Here to Eternity; The Thin Red Line; Whistle; Some Came Running; The Merry Month of May) (born Nov. 6, 1921 – died May 9, 1977; age 55). James Jones died of congestive heart failure. (James Jones 1955 Photo: Courtesy The James Jones Literary Society)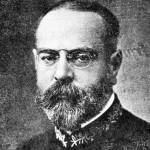 John Philip Sousa (aka The American March King)
American violinist, composer of military marches & operettas (The Stars and Stripes Forever; The Liberty Bell March; Semper Fidelis; The Washington Post; El Capitan), Marine Corps veteran, bandleader & conductor (Marine Band, Sousa Band, Naval Reserve) (born Nov. 6, 1854 – died Mar. 6, 1932; age 77). (John Philip Sousa 1909 Photo: Edison Monograph Monthly)
*Images are public domain or Creative Commons licensed & sourced via Wikimedia Commons, Vimeo, YouTube, or Flickr, unless otherwise noted*