July 21st Birthdays
If you were born on July 21st you share a celebrity birthday with these famous people: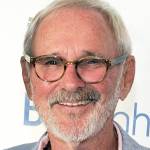 Norman Jewison 
Academy Award-winning Canadian movie producer & director (Moonstruck; The Thrill of It All; A Soldier's Story; In the Heat of the Night; The Thomas Crown Affair; Jesus Christ Superstar; Fiddler on the Roof; The Hurricane; The January Man), born July 21, 1926. (Norman Jewison 2011 Photo: CFC / TIFF)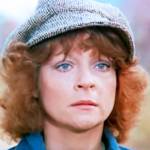 Penny Fuller (nee Penelope Ann Fuller)
Emmy Award-winning American actress of TV (The Doctors; The Edge of Night; Mad About You; Melrose Place; The F.B.I.; Murder, She Wrote; Barnaby Jones; China Beach; Trapper John, M.D.; Judging Amy), and movies (All the President's Men; Strawberry Mansion), born July 21, 1940. (Penny Fuller 1976 Movin' On)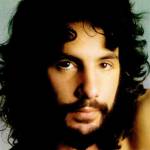 Cat Stevens (nee Steven Demetre Georgiou; aka Yusuf Islam)

Grammy-winning Rock & Roll Hall of Fame English singer-songwriter (Peace Train; Morning Has Broken; Another Saturday Night; Father and Son; Wild World; Oh Very Young; Moonshadow; The First Cut is the Deepest; Can't Keep It In), born July 21, 1948. Dated Patti D'Arbanville, Carly Simon. (Cat Stevens 1972: A & M)

Garry Trudeau (nee Garretson Beekman Trudeau)
Syndicated American comic strip artist & cartoonist (Doonesbury), winner of the 1975 Pulitzer Prize for Editorial Cartooning, playwright, TV series creator and producer (Alpha House; Tanner '88; Tanner on Tanner), born July 21, 1948. Married Jane Pauley. (Garry Trudeau 1999: 48states at en.wikipedia)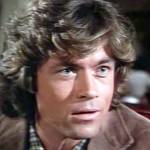 Art Hindle (nee Arthur Hindle)
Canadian director, actor of TV (Mike Fennell on E.N.G.; Pete Braga on Paradise Falls; Berrenger's; Dallas; Beverly Hills, 90210; North of 60; Tom Stone; Kingston: Confidential) & films (Black Christmas; Invasion of the Body Snatchers; Porky's; The Wild Pony), born July 21, 1948. (Art Hindle 1980 The Octagon)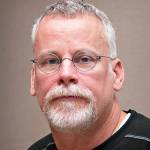 Michael Connelly 
Edgar, Anthony, & Macavity Award-winning American mystery novelist, author of the Harry Bosch, Terry McCaleb & Mickey Haller crime series (The Black Echo; Blood Work; The Poet; The Lincoln Lawyer; The Concrete Blonde), born July 21, 1956. (Michael Connelly 2010 Photo: Mark Coggins)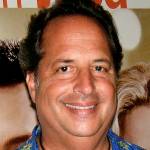 Jon Lovitz (nee Jonathan Michael Lovitz)

American stand-up comedian, singer & actor of stage, TV (Saturday Night Live; Mr. Box Office; The Critic; Newsradio; Hot in Cleveland), and movies (Rat Race; Jumpin' Jack Flash; A League of Their Own; City Slickers II: The Legend of Curly's Gold), born July 21, 1957. (Jon Lovitz 2008 Photo: Romina Espinosa)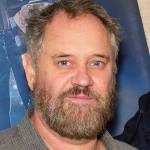 Lance Guest (nee Lance R. Guest)
American actor of TV (Knots Landing; Lou Grant; Life Goes On; St. Elsewhere; Party of Five) & films (The Last Starfighter; Plan B; Jaws; The Revenge; Halloween II; I Ought to Be In Pictures; Just the Way You Are; The Wizard of Loneliness), born July 21, 1960. (Lance Guest 2017 Photo: Rob DiCaterino)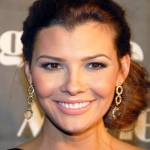 Ali Landry (ex of Mario Lopez)
American beauty pageant winner (Miss USA 1996; Miss Louisiana 1996; Miss Louisiana Teen 1990), hostess & actress of TV (Hollywood Today Live; Rita LeFleur on Eve; The Real Housewives of Beverly Hills) & movies (Runaway Hearts; Me Again; Bella, born July 21, 1973. (Ali Landry 2008: Luke Ford)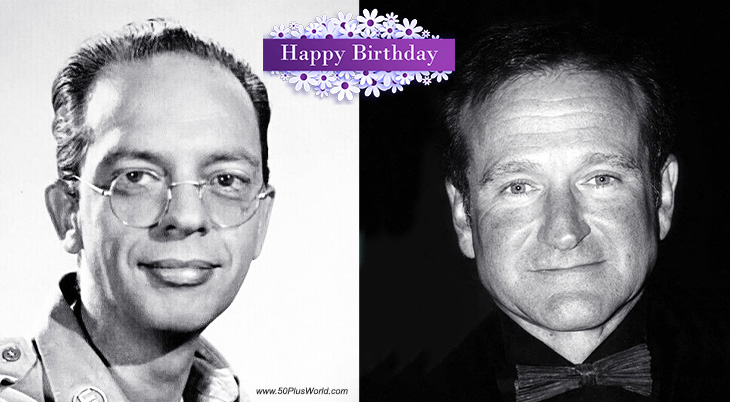 (Don Knotts 1961 | Robin Williams 2001: John Mathew Smith & www.celebrity-photos.com)
Happy Birthday to everyone celebrating their birthday on July 21st!
Remember These July 21st Famous Birthdays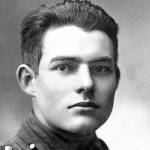 Ernest Hemingway ("Papa" Hemingway; married Mary Welsh)
Nobel Prize-winning American novelist (The Sun Also Rises; For Whom the Bell Tolls; A Farewell to Arms), short story writer (The Old Man and the Sea; The Snows of Kilimanjaro), WWI, Spanish Civil War, & WWII veteran / Toronto Star war correspondent (born July 21, 1899 – died May 16, 1961; age 82). Grandfather of Mariel & Margaux Hemingway. (Ernest Hemingway 1918)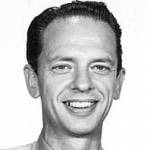 Don Knotts (nee Jesse Donald Knotts)
Emmy Award-winning American actor of TV (Barney Fife on The Andy Griffith Show; Ralph Furley on Three's Company; Matlock; Search for Tomorrow) & movies (The Ghost and Mr. Chicken; The Shakiest Gun in the West; How to Frame a Figg) (born July 21, 1924 – died Feb. 24, 2006; age 81). Don Knotts died of pneumonia & lung cancer complications. (Don Knotts 1960: Rogers & Cowan)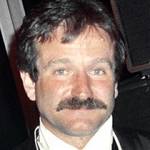 Robin Williams (father of Zelda Williams)
Grammy, Emmy, & Academy Award-winning American comedian & actor of TV (Mork & Mindy) & films (Good Will Hunting; Mrs. Doubtfire; Good Morning, Vietnam; Awakenings; The Birdcage; Jumanji; Patch Adams; The Face of Love) (born July 21, 1951 – died Aug. 11, 2014; age 63). Robin Williams had Lewy body disease and died by suicide. (Robin Williams 1990 Photo: Alan Light)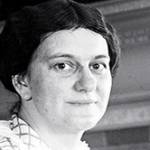 Francis Parkinson Keyes
American writer of short stories, articles, & autobiographies (Roses in December; All Flags Flying), and historical fiction novelist (Dinner at Antoine's; All That Glitters; Crescent Carnival; The Old Gray Homestead; Blue Camelia; Steamboat Gothic; The River Road; The Chess Players; Madame Castle's Lodger) (born July 21, 1885 – died July 3, 1970; age 84). (Francis Parkinson Keyes 1921)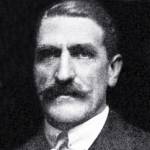 C. Aubrey Smith (nee Charles Aubrey Smith)
British film actor (Flames of Passion; Curtain at Eight; Rebecca; The Four Feathers; Little Lord Fauntleroy; And Then There Were None; The Prisoner of Zenda; Dr. Jekyll and Mr. Hyde; The Monkey's Paw; Another Thin Man; Little Women; Just a Gigolo; Luxury Liner; Morning Glory; Jalna; Waterloo Bridge) (born July 21, 1863 – died Dec. 20, 1948; age 85). (C. Aubrey Smith 1916)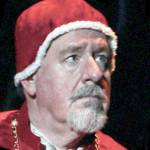 Edward Herrmann

American actor of stage, TV (Richard Gilmore on Gilmore Girls; Beacon Hill; The Practice) & movies (The Lost Boys; The Cat's Meow; The North Avenue Irregulars; Mrs. Soffell; The Purple Rose of Cairo; Compromising Positions) (born July 21, 1943 – died Dec. 31, 2014; age 71). Edward Herrmann died of brain cancer. (Edward Herrmann 2008 Photo: T. Charles Erickson, The Huntington)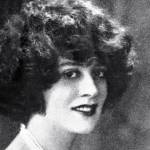 Lenore Ulric (nee Lenore Ulrich; ex of Sidney Blackmer)
American actress of Broadway (The Bird of Paradise; The Heart of Wetona; The Son-Daughter; Kiki; The Harem; The Social Register), silent films (Tiger Rose; The Intrigue; Frozen Justice; Kilmeny; The Better Woman), & classic movies (Camille; Temptation; Northwest Outpost; Two Smart People; South Sea Rose) (born July 21, 1892 – died Dec. 30, 1970; age 78). (Lenore Ulric 1923: Cine-Mundial)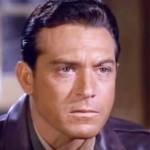 Paul Burke (married Lyn Peters)
American actor of TV (Det. Adam Flint on Naked City; Joe Gallagher on 12 O'Clock High; Dynasty; Noah's Ark; Five Fingers; Santa Barbara) & movies (Valley of the Dolls; The Thomas Crown Affair; Francis in the Navy) (born July 21, 1926 – died Sept. 13, 2009; age 83). Paul Burke had non-Hodgkins lymphoma and leukemia when he died. (Paul Burke 1967 12 O'Clock High)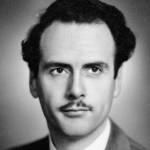 Marshall McLuhan (nee Herbert Marshall McLuhan)

Canadian intellectual, author, pop culture and communications / media theorist, who coined the phrases "the medium is the message", "surfing", and predicted the internet in 1962 (born July 21, 1911 – died Dec. 31, 1980; age 69). Marshall McLuhan had a stroke the year before he died. (Marshall McLuhan 1945 Photo: Josephine Smith / Library and Archives Canada)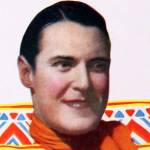 Ken Maynard (nee Kenneth Olin Maynard; "King of the Cowboys")
American producer, stuntman, "singing cowboy", & actor of western, classic, & silent films with his horse Tarzan "The Wonder Horse" (Mystery Mountain; In Old Santa Fe; Blazing Guns; Voice of Hollywood; Harmony Trail; Strawberry Roan; Heroes of the Range; The Fighting Legion) (born July 21, 1895 – died Mar. 23, 1973; age 77). Brother of Kermit Maynard. (Ken Maynard 1926)
*Images are public domain or Creative Commons licensed & sourced via Wikimedia Commons, Vimeo, or Flickr, unless otherwise noted*