April 13th Birthdays
If you were born on April 13th you share a birthday with these famous people: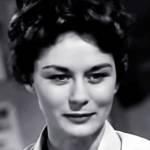 Joyce Meadows is 87 (nee Joyce Burger)
Canadian actress of TV (Two Faces West; Perry Mason; 77 Sunset Strip; Tales of Wells Fargo; Days of Our Lives; Santa Barbara; Alfred Hitchcock Presents; Bachelor Father; The Man and the Challenge) and movies (Walk Tall; The Girl in Lovers Lane; Frontier Gun; Zebra in the Kitchen), born April 13, 1933. (Joyce Meadows 1957 Tombstone Territory)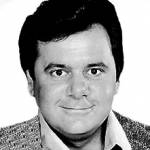 Paul Sorvino is 81
American actor of TV (Chiefs; Law & Order; That's Life; We'll Get By; Bert D'Angelo / Superstar) and movies (Cruising; Cover Me; Made for Each Other; Bloodbrothers; That Championship Season; A Touch of Class; The Day of the Dolphin), born April 13, 1939. (Paul Sorvino 1975 Photo: CBS)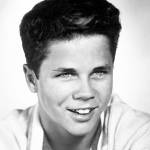 Tony Dow is 75
American TV producer (Coach; The New Lassie; Harry and the Hendersons; Babylon 5), actor of TV (Wally Cleaver on Leave it to Beaver & The New Leave It to Beaver; General Hospital; Never Too Young; Mr. Novak; Lassie), and septuagenarian born April 13, 1945. (Tony Dow 1958 Photo: Pat McDermott) 
Al Green is 74
 (nee Albert Leornes Greene)
Septuagenarian American Grammy Award-winning Rock & Roll Hall of Fame singer-songwriter (Take Me to the River; I'm Still in Love With You; Let's Stay Together; You Ought to Be With Me; L-O-V-E [Love]; Livin' for You), & ordained pastor, born April 13, 1946. (Al Green 1989 Photo: A&M Records)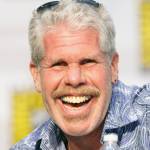 Ron Perlman is 70 (nee Ronald Francis Perlman)
American senior, voice & character actor of stage, video games (Halo), TV (Sons of Anarchy; Beauty and the Beast; The Magnificent Seven), & movies (Hellboy; When the Bough Breaks; Alien: Resurrection; Quest For Fire; Outlander; Tangled), born April 13, 1950. (Ron Perlman 2010 Photo: Gage Skidmore)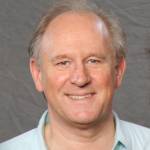 Peter Davison is 69 (nee Peter Malcolm Gordon Moffett)
English actor of radio, stage, TV (The Doctor on Doctor Who; Tristan Farnon on All Creatures Great and Small; Law & Order: UK; At Home With the Braithwaites; The Last Detective; Distant Shores; Sink or Swim), movies (Black Beauty), and senior born April 13, 1951. (Peter Davison 2016 Photo: Supercon Conventions)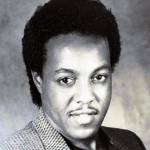 Peabo Bryson is 69 (nee Robert Peapo Bryson)
Award-winning American senior, R&B singer-songwriter solo (If Ever You're in My Arms Again; I'm So Into You; Show and Tell; Can You Stop the Rain) and in duets (Beauty and the Beast; A Whole New World; Tonight, I Celebrate My Love), born April 13, 1951. (Peabo Bryson 1984 Photo: Robert Lynden / Elektra)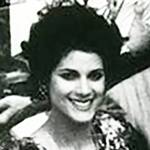 Saundra Santiago is 63
Sixty-plus American actress of TV (Detective Gina Calabrese on Miami Vice; Carmen Santos on Guiding Light; Carlotta Vega on One Life to Live; Damages; The Sopranos; Gang Related) & movies (The House That Jack Built), born April 13, 1957. (Saundra Santiago 1986 Miami Vice Photo: NBC)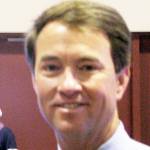 Davis Love is 56 (nee Davis Milton Love III)

World Golf Hall of Fame 55+ American professional golfer with 21 PGA Tour wins (1997 PGA Championship winner), U.S. Ryder Cup Team Captain (2012, 2016), Players Championships winner (1992, 2003), and Love Golf Design founder born April 13, 1964. (Davis Love III 2008 Photo: Dan Perry)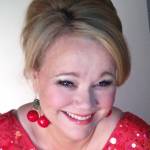 Caroline Rhea is 52

Canadian voice artist, host, actress, & stand-up comedienne of TV (Hilda Spellman on Sabrina the Teenage Witch; Hollywood Squares; The Caroline Rhea Show; Sordid Lives: The Series; Match Game; The Biggest Loser; Phineas and Ferb), and movies, born April 13, 1968. (Caroline Rhea 2012 Photo: Mremoji)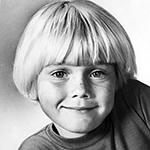 Ricky Schroder is 50 (nee Richard Bartlett Schroder)
American producer & actor of TV (Ricky Stratton on Silver Spoons; Det. Danny Sorenson on NYPD Blue; Strong Medicine; 24; Lonesome Dove; Scrubs) and movies (The Champ; The Last Flight of Noah's Ark; The Earthling; There Goes My Baby; Crimson Tide), born April 13, 1970. (Ricky Schroder 1976 Photo)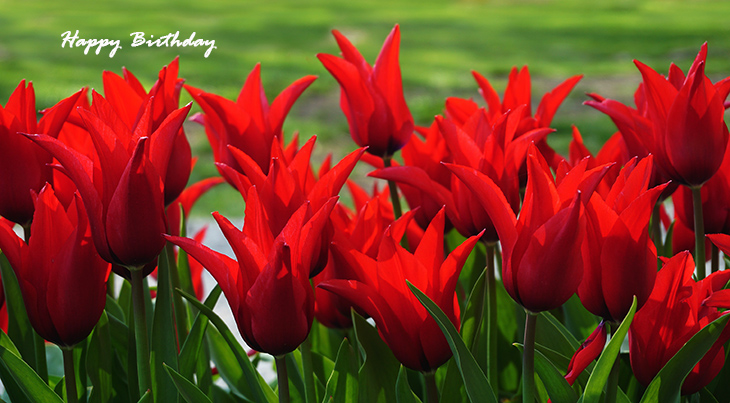 (Red Tulips Photo: Andrian Valeanu via Unsplash)
Happy Birthday to everyone celebrating their birthday on April 13th!
And remembering
Lyle Waggoner
American model, actor, and comedian of TV (The Carol Burnett Show; Col. Steve Trevor on Wonder Woman; Murder, She Wrote; Happy Days; The Love Boat), movies (Love Me Deadly), producer (Consumer America), entrepreneur (Star Waggons) born April 13, 1935. – died mar. 17, 2020; age 84). Lyle Waggoner died after a short illness.  (Lyle Waggoner 1967 Photo: CBS)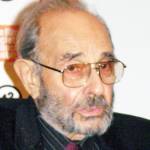 Stanley Donen
American movie producer & director (Singin' in the Rain; Seven Brides for Seven Brothers; Indiscreet; Damn Yankees; Royal Wedding; Funny Face; Charade; Two for the Road; Deep in My Heart; The Little Prince; Blame it on Rio; Arabesque; On The Town) (born Apr. 13, 1924 – died Feb. 21, 2019; age 94). Stanley Donen died of a heart attack. (Stanley Donen 2010 Photo: Adam Schartoff)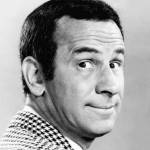 Don Adams (nee Donald James Yarmy)

Emmy Award-winning American comedian, voice over actor, host & actor of TV (Maxwell Smart on Get Smart; Check It Out; Tennessee Tuxedo and His Tales; Inspector Gadget; Don Adams' Screen Test), and movies (born Apr. 13, 1923 – died Sept. 25, 2005; age 82). Don Adams had a lung infection and lymphoma before he died. (Don Adams 1969 Get Smart Photo: CBS TV)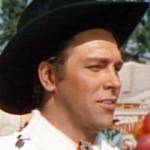 Howard Keel (nee Harry Clifford Keel)

American baritone singer & actor of Broadway, movies (Seven Brides for Seven Brothers; Kiss Me Kate; Show Boat; Kismet; Calamity Jane; Three Guys Named Mike; Deep in My Heart), and TV (Clayton Farlow on Dallas) (born Apr. 13, 1919 – died Nov. 7, 2004; age 85). Howard Keel had colon cancer before he died. (Howard Keel 1950 Photo: MGM Annie Get Your Gun Trailer)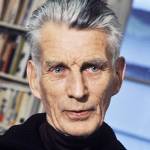 Samuel Beckett (aka Andrew Belis)
Irish winner of the 1969 Nobel Prize in Literature, poet (More Pricks Than Kicks), modernist fiction novelist (Murphy; Molloy) & playwright (Waiting for Godot; Happy Days; Footfalls), and WWII French Resistance courier (born Apr. 13, 1906 – died Dec. 22, 1989; age 83). Samuel Beckett had emphysema before he died. (Samuel Beckett 1977 Photo: Roger Pic)
Terry Lester
American actor of TV series, soap operas, and movies (Ark II; Jack Abbott on The Young and the Restless; Mason Capwell on Santa Barbara; Royce Keller on As the World Turns; Once Upon a Spy; Blade in Hong Kong; In Self Defense) (born Apr. 13, 1950 – died Nov. 28, 2003; age 53). Terry Lester died of a heart attack. (Terry Lester 1982 The Young and the Restless Photo: CBS)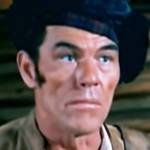 Jack Lambert
American character actor of stage, TV (Riverboat; Gunsmoke; Wagon Train; Tales of Wells Fargo; Alfred Hitchcock Presents; Death Valley Days; Bonanza), and movies (4 for Texas; The George Raft Story; Machine-Gun Kelly; Day of the Outlaw; Backlash) (born Apr. 13, 1920 – died Feb. 18, 2002; age 81). Cause of death for Jack Lambert is unknown. (Jack Lambert 1967 Daniel Boone)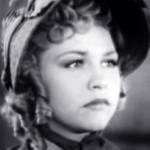 Phyllis Fraser (nee Helen Brown Nichols; aka Phyllis Cerf Wagner)
American movie actress (Winds of the Wasteland; Tough to Handle; Little Men; Fighting Youth; For Beauty's Sake; Lucky Devils), children's book author, Beginner Books co-founder (with Ted Geisel / Dr. Seuss), & TV personality (What's My Line?; Down You Go) (born Apr. 13, 1916 – died Nov. 24, 2006; age 90). Phyllis Fraser died after a fall. (Phyllis Fraser 1936 Winds of the Wasteland)
*Images are public domain or Creative Commons licensed & sourced via Wikimedia Commons, Vimeo, or Flickr, unless otherwise noted*