Movie Tough Guy Joe Pesci Returns
Joe Pesci has made a career out of playing movie tough guys in Martin Scorsese mob films like Casino and Goodfellas with pal Robert De Niro, or small-time crooks in Home Alone and Lethal Weapon movies.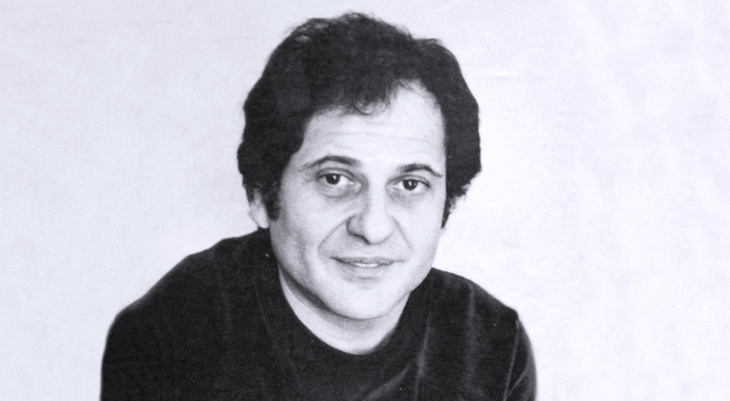 (Joe Pesci 1980 Photo: AP Laserphoto)
He's back in a new 2019 Martin Scorsese-directed film about the mob involvement in the disappearance of Jimmy Hoffa, co-starring with De Niro for the sixth time. 
Born February 9, 1943 and raised in New Jersey, Joe Pesci's Jersey accent and short-tempered persona are apparent in many of his movie tough-guy roles, and more recently in Snickers commercials.
As a child actor (5-10 years old) Joe Pesci appeared in plays and was a regular on a TV variety show Startime Kids (alongside fellow New Jersey child star Connie Francis). In his later teens Pesci turned to music (guitar and vocals) and stand-up comedy acts with different bands and comedy partners, with limited success.
Boyhood friends with singers Frankie Valli, Tommy DeVito, and Nick Massi, Joe Pesci had some involvement in their formation as The Four Seasons, and his character is featured in The Jersey Boys (both the 2006 stage musical and the 2014 movie).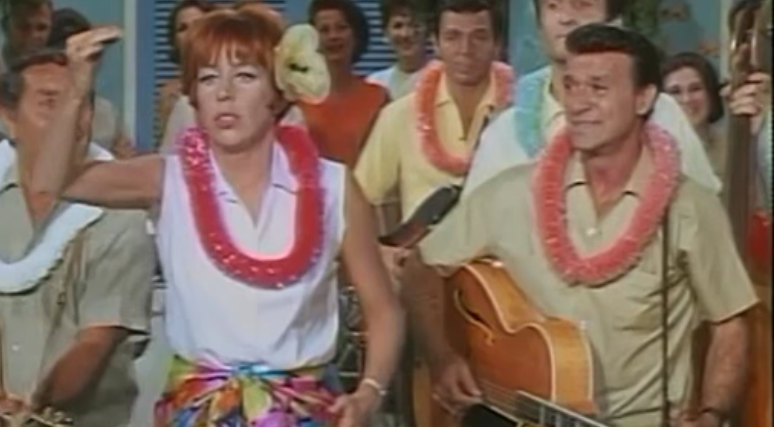 (Carol Burnett & Joe Pesci 1966 The Lucy Show)
In his twenties, Joe Pesci had odd bit parts here and there in film, including a couple of spots playing a musician on The Lucy Show in 1966, guest-starring with Carol Burnett.
Finally in 1975 he tried film acting again in 1976's The Death Collector, directed by boyhood friend Ralph De Vito. Pesci moved to Hollywood for the role and took acting classes. The Death Collector movie and Joe Pesci's performance achieved some critical acclaim, but no other acting jobs were forthcoming. Fellow "Italian type" character actor Frank Vincent had a co-starring role in The Death Collector, marking the first of several times these two actors would work together onscreen.
Joe Pesci moved back east to New York and was working as a restaurant manager when he got a call from Robert De Niro about the role of Joey Lamotta in director Martin Scorsese's boxing biopic Raging Bull. Robert De Niro plays jealous, violent 1940's-1950's boxer Jake LaMotta, and Cathy Moriarty is his often lonely, pretty wife Vickie LaMotta in the film.
For their performances in Raging Bull, Joe Pesci and Cathy Moriarty were nominated for an Academy Award for Best Supporting Actor/Actress, and Robert De Niro won Best Actor.
This clip from Raging Bull features actors Cathy Moriarty, Joe Pesci, and character actor Frank Vincent as Salvy; this was the second movie Pesci and Vincent appeared in together.
Raging Bull opened the door for Joe Pesci in Hollywood, and he was kept busy in a series of character roles in comedic and dramatic feature films from that point on.
He worked again with Robert De Niro in Once Upon a Time in America (1984), a mafia crime drama that co-starred James Woods, Elizabeth McGovern, Treat Williams, Tuesday Weld, Danny Aiello, and Burt Young. 
Joe Pesci co-starred with Rodney Dangerfield in the comedy hit Easy Money (1983), with Geraldine Fitzgerald, Jennifer Jason Leigh, and Jeffrey Jones in supporting roles. He starred in the crime-drama-comedy Dear Mr. Wonderful (1982), with his former Raging Bull co-star Frank Vincent in a supporting role for the third time.
Other notable films and co-stars for Joe Pesci in the 1980s:
I'm Dancing as Fast as I Can (1982), a biography starring Jill Clayburgh, with Dianne Wiest, Geraldine Page, Albert Salmi, Ellen Greene, and Richard Masur.
Eureka (1983), a thriller starring Gene Hackman, Theresa Russell, and Rutger Hauer, with Mickey Rourke and Ed Lauter.
Man on Fire (1987), an action-thriller starring Scott Glenn as a former CIA agent, with Brooke Adams, Jonathan Pryce, and Danny Aiello (in his second film with Pesci).
Pesci also appeared in a couple of 1988 Michael Jackson movies, Moonwalker and Michael Jackson: Smooth Criminal.
He landed the starring role of former New York cop, now wanna-be Hollywood actor Rocky Nelson, in the 1985 TV sitcom-drama Half Nelson. Despite lots of "name" regulars – Dean Martin, Dick Butkus, Bubba Smith – the series was short-lived. Gary Grubbs, Fred Williamson, and Victoria Jackson had supporting roles on the series, while guest stars included Morgan Brittany, Rory Calhoun, Brett Halsey, John Saxon, and Sydney Penny.
Joe Pesci ended the 1980s with another breakout role as sidekick/pal Leo Getz in the action-comedy franchise film Lethal Weapon 2, opposite Mel Gibson and Danny Glover. This set him up nicely for sequels (Lethal Weapon 3, 1992, Lethal Weapon 4, 1998) and other film successes in the 1990s.
If the 1980s had been good to Joe Pesci, the 1990s was the decade that cemented him in movie history as both a dynamic supporting character actor, and as a leading man. 
Home Alone (1990) was the start of another popular comedy movie franchise, featuring Joe Pesci as bumbling bad buy Harry, along with his partner in crime Marv (Daniel Stern). In the original film and sequel Home Alone 2: Lost in New York (1992), Stern and Pesci are thwarted by child actor Macaulay Culkin (playing Kevin), as they try to rob houses. Supporting actors in the Home Alone films include John Heard & Catherine O'Hara as Kevin's parents. The Home Alone films make most "Best Christmas Movies" lists.
In his second film with actor Robert De Niro and director Martin Scorsese, Pesci played mob crime boss Tommy DeVito in the Mafia crime drama Goodfellas (1990), co-starring Ray Liotta. Supporting actors in Goodfellas are Paul Sorvino, Lorraino Bracco, Kevin Corrigan, Michael Imperioli, Ileana Douglas, and Samuel L. Jackson.
Goodfellas was actor Frank Vincent's fourth movie with Joe Pesci, after The Death Collector, Raging Bull and Dear Mr. Wonderful. Pesci won the Oscar for Best Supporting Actor for his performance in Goodfellas, while director Scorsese and supporting actress Lorraine Bracco were nominated for Academy Awards in their respective categories.
Director Oliver Stone's historical thriller JFK (1991) starring Kevin Costner, had Joe Pesci in a scene-stealing supporting role as David Ferrie. Also in the huge, star-studded cast of JFK are Sally Kirkland, Ed Asner, Jack Lemmon, Vincent D'Onofrio, Gary Oldman, Sissy Spacek, Laurie Metcalf, Gary Grubbs, Walter Matthau, Tommy Lee Jones, John Candy, Kevin Bacon, Donald Sutherland, Lolita Davidovich, Jerry Douglas, John Larroquette, and Ron Rifkin.
My Cousin Vinny (1992) was a critical and box-office success for Joe Pesci and his co-stars Marisa Tomei, and Ralph Macchio. Pesci memorably plays newly minted Brooklyn lawyer Vincent Laguardia Gambini, whose girlfriend Mona Lisa Vito (Tomei) helps him in court; Ralph Macchio is his client and nephew Bill Gambini, and Fred Gwynne plays disapproving Judge Chamberlain Haller. Marisa Tomei won the Academy Award for Best Supporting Actress for her work in My Cousin Vinny, a rarity for an actress appearing in a comedic role/film.
Actor-director Robert De Niro cast his pal Joe Pesci in playwright-actor Chazz Palminteri's romantic crime-drama A Bronx Tale (1993), in what would be their third film together.  A couple of years later, Martin Scorsese had Robert De Niro and Joe Pesci co-star in another mafia drama, Casino (1995); Pesci's third film with Scorsese and his fourth with De Niro. In the supporting cast of Casino are Sharon Stone, James Woods, Don Rickles, Alan King, Kevin Pollak, Dick Smothers, Frankie Avalon, and Frank Vincent in his fourth film with Joe Pesci.
Robert DeNiro and Joe Pesci as Nicky Santoro are featured in this movie clip from Casino.
Among the other films films Joe Pesci starred or was featured in during the 1990s, are:
Betsy's Wedding (1990), a romantic comedy starring Molly Ringwald as off-beat bride Betsy, Dylan Walsh as her fiance Jake Lovell, Alan Alda & Madeline Kahn as her parents, Ally Sheedy is her sister, and Joey Bishop is her paternal grandfather. Nicolas Coster and Bibi Besch are Jake's parents. Pesci plays Oscar, Alda's onscreen brother-in-law. Among the other supporting actors in Betsy's Wedding are Anthony LaPaglia as mobster Joey Dee, and Burt Young, who had previously appeared with Joe Pesci in Once Upon a Time in America (1984).
The Public Eye (1992), a romantic crime drama starring Pesci as a news photographer who falls in love with a client (Kay Levitz, played by Barbara Hershey) when she asks him to help her with mobsters threatening her club. 
Jimmy Hollywood (1994), another crime comedy starring Joe Pesci as an actor and amateur crime-fighter. Christian Slater plays his pal, who has short-term memory loss.
With Honors (1994), a comedy starring Brendan Fraser as college student Monty, who strikes a deal with homeless man Simon (Joe Pesci) to recover his lost thesis. Moira Kelly, Patrick Dempsey, and Gore Vidal have supporting roles in With Honors.
8 Heads in a Duffel Bag (1997), a black comedy starring Pesci as a mob wiseguy who has to take a duffel bag full of – you guessed it – severed heads cross-country. Also in 8 Heads in a Duffel Bag are Kristy Swanson, George Hamilton, Dyan Cannon, and David Spade. 
Gone Fishin' (1997), a comedy co-starring Pesci and his Lethal Weapon co-star, Danny Glover. They play old friends who win a fishing trip, and mayhem ensues. The plot is moved along by supporting actors Rosanna Arquette, Lynn Whitfield, Willie Nelson, Gary Grubbs (his third film with Pesci), and Carol Kane, among others.
Possibly due to burn-out from starring or co-starring in no less than 16 films during the 1990s, Pesci announced his retirement in 1999 at the age of 56 after the release of Lethal Weapon 4 (1998).
The publicity-shy Pesci rarely grants interviews and guards his privacy. He's reported to have been married and divorced three times, and had a long relationship and possibly engagement with model Angie Everhart from 2000-2008.
Since his retirement, he's been seen golfing in charity golf tournaments, but has stayed away from film appearances with a couple of exceptions:
He had a small role in The Good Shepherd (2006), starring Matt Damon, Angelina Jolie – and yes, Robert De Niro; Pesci's fifth film with De Niro.
The Love Ranch (2010) biopic, co-starring Helen Mirren and Pesci as entrepreneurial brothel owners in Nevada. Gina Gershon, Bai Ling, and Bryan Cranston play supporting roles in The Love Ranch.
Fans of the dynamic movie combo of director Martin Scorsese and actors Robert De Niro and Joe Pesci are eagerly looking forward to the release of the Jimmy-Hoffa-based biographical crime drama The Irishman; this will be Pesci's 6th film with De Niro and his fourth with Scorcese.
Set for release in October/November 2019, the large cast of The Irishman includes Anna Paquin, Al Pacino (as Jimmy Hoffa), Harvey Keitel, Bobby Cannavale, Ray Romano, and Barry Primus. 
While accepting a Guy Movie Hall of Fame award with friend Robert De Niro in 2016, Joe Pesci credited his co-stars for making being a movie tough guy / gangster, easy:
"It's not hard to be good….you can't be good by yourself."
He certainly picked (mostly) good movies and co-stars, but if his Academy Award for Best Supporting Actor in Goodfellas isn't enough to convince you, watch his films and judge for yourself. 
Note: This article was first published in 2015 with the title Celebrating Seniors – Happy 72nd Joe Pesci. It has been updated with new & additional content.
*Images are public domain or Creative Commons licensed & sourced via Wikimedia Commons, Vimeo, YouTube, or Flickr, unless otherwise noted*