August 31st Birthdays
If you were born on August 31st you share a celebrity birthday with these famous people: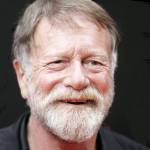 Jack Thompson is 81 (nee John Hadley Pain)
Australian actor of TV (Spyforce) & movies (The Man from Snowy River; Breaker Morant; Scobie Malone; Excess Baggage; Midnight in the Garden of Good and Evil; Australia; The Great Gatsby; Flesh + Bone; Broken Arrow; The Earthling; Mad Dog Morgan), born August 31, 1940. (Jack Thompson 2012 Photo: Eva Rinaldi)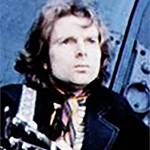 Van Morrison is 76 (nee George Ivan Morrison; "Van the Man")

Grammy Award-winning Northern Irish musician, Rock & Roll Hall of Fame singer-songwriter (Brown Eyed Girl; Gloria; Domino; Moondance; Bright Side of the Road; Someone Like You; Have I Told You Lately; Into the Mystic) born August 31, 1945. (Van Morrison 1972 Photo: Warner Brothers Records)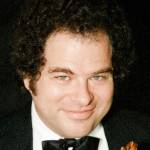 Itzhak Perlman is 76
Emmy & Grammy Award-winning Israeli-American classical music violinist (Concertos from My Childhood; Schindler's List theme) and conductor (Detroit Symphony Orchestra; Israel Philharmonic Orchestra), born August 31, 1945. (Itzhak Perlman 1984 Photo: Kenneth C. Zirkel)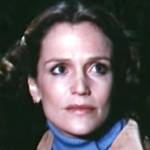 Lee Bryant is 76
American actress of TV (T. J. Hooker; The Lucie Arnaz Show; Law & Order; As the World Turns; Starsky and Hutch; Kojak; The Rookies; Marcus Welby, M.D.; Jigsaw John; Charlie's Angels; Lou Grant) & movies (Death Mask; Capricorn One; Fear of Fiction), born August 31, 1945. (Lee Bryant 1978 Lassie: A New Beginning)
Lowell Ganz is 73
American producer & screenwriter of TV (Laverne & Shirley; Joanie Loves Chachi; The Odd Couple; Busting Loose) and movies (Night Shift; Splash; Spies Like Us; Parenthood; City Slickers; A League of Their Own; Fever Pitch; Where the Heart Is; Father's Day; Multiplicity), born August 31, 1948.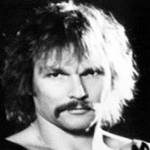 Rudolph Schenker is 73
German guitarist, songwriter & founder of rock band Scorpions (Wind of Change; Rock You Like a Hurricane; Send Me an Angel; No One Like You; Still Loving You; Big City Nights; You and I; Under the Same Sun), born August 31, 1948. (Rudolph Schenker 1985 Photo: Mercury / Polygram Records)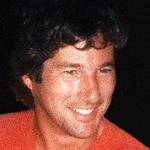 Richard Gere is 72
American movie actor (Pretty Woman; Looking for Mr. Goodbar; Yanks; American Gigolo; An Officer and a Gentleman; Runaway Bride; The Cotton Club; No Mercy; Final Analysis; Chicago; Second Best Exotic Marigold Hotel; The Jackal), born August 31, 1949. (Richard Gere 1985 Photo: Joan Halifax)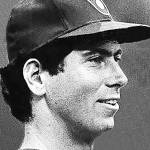 Tom Candiotti is 64 (nee Thomas Caesar Candiotti; "The Candy Man")
American MLB pitcher (Milwaukee Brewers 1983-1984; Cleveland Indians 1986-1991 & 1999; Toronto Blue Jays 1991; Los Angeles Dodgers 1992-1997; Oakland Athletics 1998-1999), MLB broadcast analyst, born August 31, 1957. (Tom Candiotti 1983 Photo: Dale Guldan)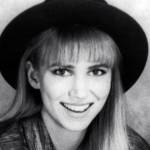 Debbie Gibson is 51 (nee Deborah Ann Gibson)
American songwriter & singer (Foolish Beat; Lost in Your Eyes; Out of the Blue; Deep Down; Shake Your Love; Electric Youth; Only in My Dreams; No More Rhyme), host & actress of TV and films (My Girlfriend's Boyfriend; Rock of Ages), born August 31, 1970. (Debbie Gibson 1980s Photo: MR O from USA)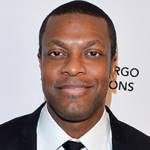 Chris Tucker is 50 (nee Christopher Tucker)
American comedian, host, and actor of stage, television (Def Comedy Jam; African American Lives), and movies (Rush Hour films; The Fifth Element; Money Talks; Silver Linings Playbook; Jackie Brown; Dead Presidents; Friday; House Party 3), born August 31, 1971. (Chris Tucker 2012 Photo: Canadian Film Centre)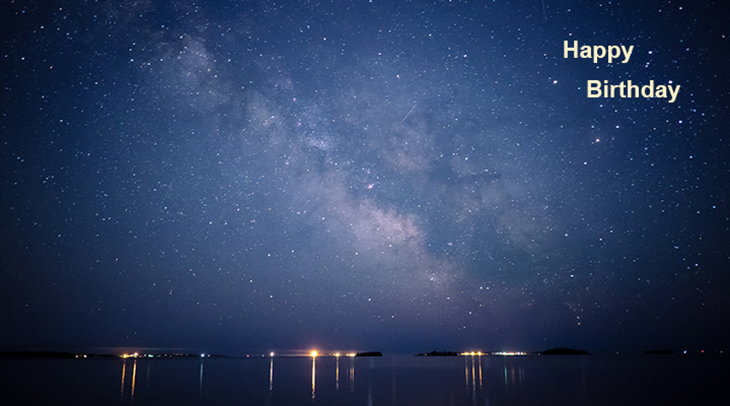 (Camping & Stars, South Shore, Nova Scotia, Canada Photo: Tim Foster via Unsplash)
Happy Birthday to everyone celebrating their birthday on August 31st!
Remember These August 31st Famous Birthdays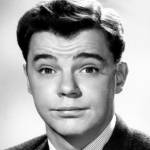 Warren Berlinger

American actor of movies (The Shaggy D.A.; Because They're Young; That Thing You Do; Spinout; Billie; Blue Denim; Three Brave Men; All Hands on Deck) & TV (Jerry Ames on The Secret Storm; The Joey Bishop Show; A Touch of Grace; Bracken's World; Operation Petticoat; Love, American Style) (born Aug. 31, 1937 – died Dec. 2, 2020; age 83). (Warren Berlinger c. 1961-1963 Photo: NBC TV)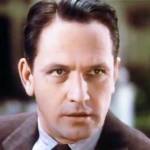 Fredric March (nee Ernest Frederick McIntyre Bickel)
Tony & Oscar-winning American actor of silent films (The Wild Party) & classic movies (The Best Years of Our Lives; The Desperate Hours; Anthony Adverse; The Barretts of Wimpole Street; Dr. Jekyll and Mr. Hyde; A Star is Born; Death of a Salesman; Trade Winds) (born Aug. 31, 1897 – died Apr. 14, 1975; age 77). Fredric March died of prostate cancer. (Fredric March 1937 Nothing Sacred)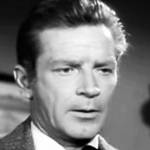 Richard Basehart (nee John Richard Basehart)
American actor of TV (Admiral Nelson on Voyage to the Bottom of the Sea; Narrator on Knight Rider; Four Days in November) and movies (He Walked By Night; The Good Die Young; Moby Dick; Portrait in Black; Hitler; The House on Telegraph Hill) (born Aug. 31, 1914 – died Sept. 17, 1984; age 70). Richard Basehart died of a stroke. (Richard Basehart 1958 Zane Grey Theater)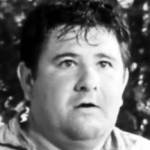 Buddy Hackett (nee Leonard Hacker)
American comedian & actor of stage, TV (Hollywood Squares; The Tonight Show Starring Johnny Carson; What's My Line?), and movies (It's a Mad, Mad, Mad, Mad World; The Love Bug; The Little Mermaid; The Music Man) (born Aug. 31, 1924 – died June 30, 2003; age 78). Buddy Hackett had diabetes and a stroke before he died. (Buddy Hackett 1958 God's Little Acre)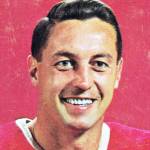 Jean Béliveau (nee Joseph Jean Arthur Béliveau)

Hockey Hall of Fame Canadian professional hockey player, NHL Montreal Canadiens (1950-1971), Team Captain & Executive with 17 Stanley Cup wins, Hart Memorial Trophy MVP (1956 & 1964) & 1956 Art Ross top scorer (born Aug. 31, 1931 – died Mar. 6, 2014; age 77). Jean Béliveau had a couple of strokes before he died. (Jean Béliveau 1960s Photo: Ralston-Purina Company)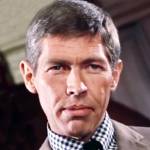 James Coburn (nee James Harrison Coburn III)
Academy Award-winning American TV and movie actor (The Magnificent Seven; Hell is for Heroes; The Great Escape; Charade; Our Man Flint; The Carey Treatment; Affliction; Snow Dogs; The President's Analyst; Major Dundee) (born Aug. 31, 1928 – died Nov. 18, 2002; age 74).  James Coburn had rheumatoid arthritis and died of a heart attack. (James Coburn 1961 Charade)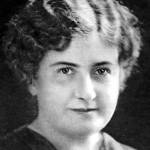 Maria Montessori
Italian doctor, pioneering educator for mentally disabled children, creator of the Montessori Method and schools (Casa dei Bambini / Children's House), and author (The Montessori Method) (born Aug. 31, 1870 – died May 6, 1952; age 81). Cause of death for Maria Montessori is unknown. (Maria Montessori Photo: Nationaal Archief )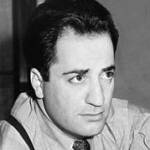 William Saroyan 

Academy Award and Pulitzer Prize-winning Armenian-American playwright & novelist (The Time of Your Life; Hello Out There; The Human Comedy), poet & short story writer (The Summer of the Beautiful White Horse) (born Aug. 31, 1908 – died May 18, 1981; age 72). William Saroyan died of prostate cancer. (William Saroyan 1940 Photo: Al Aumuller)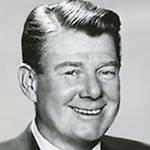 Arthur Godfrey ("The Old Redhead")
American entertainer, radio & TV host (Professor Quiz; Arthur Godfrey Time; Arthur Godfrey's Talent Scouts; Arthur Godfrey and His Friends), actor in movies (4 for Texas; The Glass Bottom Boat) (born Aug. 31, 1903 – died Mar. 16, 1983; age 79). Cause of death for Arthur Godfrey was emphysema. (Arthur Godfrey 1948 Photo: Associated Press)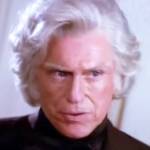 G. D. Spradlin (nee Gervase Duan Spradlin)
American character actor of TV (Rich Man, Poor Man – Book II; Bonanza; Dragnet 1967; Space) & movies (The Lords of Discipline; Ed Wood; Zabriskie Point; The Formula; The Godfather: Part II; North Dallas Forty; Apocalypse Now) (born Aug. 31, 1920 – died July 24, 2011; age 90). G. D. Spradlin died of natural causes. (G. D. Spradlin 1986 Houston: The Legend of Texas)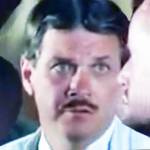 Noble Willingham (nee Noble Henry Willingham Jr.)
American actor of TV (C. D. Parker on Walker, Texas Ranger) & films (Up Close and Personal; City Slickers II; Ace Ventura Pet Detective; La Bamba; Good Morning Vietnam; The Last Picture Show; Norma Rae; Fire in the Sky; Independence Day; Paper Moon; Aloha Bobby and Rose) (born Aug. 31, 1931 – died Jan. 17, 2004; age 72). (Noble Willingham 1974 Big Bad Mama)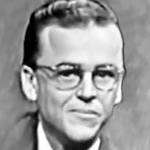 Alan Jay Lerner
Tony and Academy Award-winning American lyricist, musical theatre writer solo & with songwriting partner Frederick Loewe (My Fair Lady; Brigadoon; Gigi; Camelot; On a Clear Day You Can See Forever; An American in Paris; Paint Your Wagon; Royal Wedding) (born Aug. 31, 1918 – died June 14, 1986; age 67). Alan Lerner died of lung cancer. (Alan Lerner 1956 What's My Line?)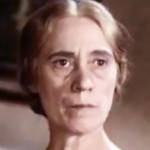 Claire Du Brey (nee Clara Violet Dubreyvich)
American actress of silent films (Dangerous Hours; The Sea Hawk; The Fighting Gringo; Brace Up; What Every Woman Wants; Two Sisters; Miss Nobody; The Girl of Gold) & classic movies (High School; Shadows of Sing Sing; Gabriel Over the White House; That Certain Age; Bells of Capistrano) (born Aug. 31, 1892 – died Aug. 1, 1993; age 100). (Claire Du Brey 1937 Nothing Sacred)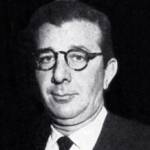 Dore Schary (nee Isidore Schary)
American writer & producer of stage and films (Boys Town; The Bad and the Beautiful; Young Tom Edison; Kid Glove Killer; Bataan; Lassie Come Home; The Farmer's Daughter; The Bachelor and the Bobby-Soxer; Mr. Blandings Builds His Dream House; The Window; The Red Badge of Courage) (born Aug. 31, 1905 – died July 7, 1980; age 74). (Dore Schary 1951 Photo: The Film Bulletin)
*Images are public domain or Creative Commons licensed & sourced via Wikimedia Commons, Vimeo, or Flickr, unless otherwise noted*