August 31st Birthdays
If you were born on August 31st you share a celebrity birthday with these famous people: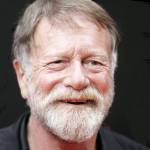 Jack Thompson is 83 (nee John Hadley Pain)
Australian actor of TV (Spyforce) & movies (The Man from Snowy River; Breaker Morant; Scobie Malone; Excess Baggage; Midnight in the Garden of Good and Evil; Australia; The Great Gatsby; Flesh + Bone; Broken Arrow; The Earthling; Mad Dog Morgan), born August 31, 1940. (Jack Thompson 2012 Photo: Eva Rinaldi)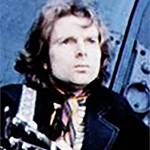 Van Morrison is 78 (nee George Ivan Morrison; "Van the Man")

Grammy Award-winning Northern Irish musician, Rock & Roll Hall of Fame singer-songwriter (Brown Eyed Girl; Gloria; Domino; Moondance; Bright Side of the Road; Someone Like You; Have I Told You Lately; Into the Mystic) born August 31, 1945. (Van Morrison 1972 Photo: Warner Brothers Records)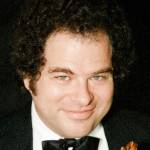 Itzhak Perlman is 78
Emmy & Grammy Award-winning Israeli-American classical music violinist (Concertos from My Childhood; Schindler's List theme) and conductor (Detroit Symphony Orchestra; Israel Philharmonic Orchestra), born August 31, 1945. (Itzhak Perlman 1984 Photo: Kenneth C. Zirkel)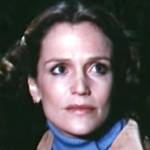 Lee Bryant is 78
American actress of TV (T. J. Hooker; The Lucie Arnaz Show; Law & Order; As the World Turns; Starsky and Hutch; Kojak; The Rookies; Marcus Welby, M.D.; Jigsaw John; Charlie's Angels; Lou Grant) & movies (Death Mask; Capricorn One; Fear of Fiction), born August 31, 1945. (Lee Bryant 1978 Lassie: A New Beginning)
Lowell Ganz is 75
American producer & screenwriter of TV (Laverne & Shirley; Joanie Loves Chachi; The Odd Couple; Busting Loose) and movies (Night Shift; Splash; Spies Like Us; Parenthood; City Slickers; A League of Their Own; Fever Pitch; Where the Heart Is; Father's Day; Multiplicity), born August 31, 1948.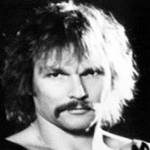 Rudolph Schenker is 75
German guitarist, songwriter & founder of rock band Scorpions (Wind of Change; Rock You Like a Hurricane; Send Me an Angel; No One Like You; Still Loving You; Big City Nights; You and I; Under the Same Sun), born August 31, 1948. (Rudolph Schenker 1985 Photo: Mercury / Polygram Records)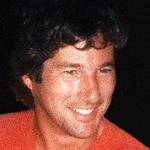 Richard Gere is 74 (ex of Cindy Crawford, Carey Lowell)
American musician, composer, movie actor (Pretty Woman; Looking for Mr. Goodbar; Yanks; American Gigolo; An Officer and a Gentleman; Runaway Bride; The Cotton Club; No Mercy; Final Analysis; Chicago; Second Best Exotic Marigold Hotel; The Jackal), born August 31, 1949. (Richard Gere 1985: Joan Halifax)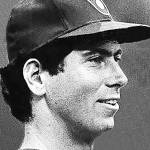 Tom Candiotti is 66 (nee Thomas Caesar Candiotti; "The Candy Man")
American MLB pitcher (Milwaukee Brewers 1983-1984; Cleveland Indians 1986-1991 & 1999; Toronto Blue Jays 1991; Los Angeles Dodgers 1992-1997; Oakland Athletics 1998-1999), MLB broadcast analyst, born August 31, 1957. (Tom Candiotti 1983 Photo: Dale Guldan)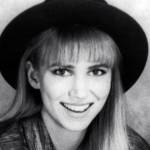 Debbie Gibson is 53 (nee Deborah Ann Gibson)
American songwriter & singer (Foolish Beat; Lost in Your Eyes; Out of the Blue; Deep Down; Shake Your Love; Electric Youth; Only in My Dreams; No More Rhyme), host & actress of TV and films (My Girlfriend's Boyfriend; Rock of Ages), born August 31, 1970. (Debbie Gibson 1980s Photo: MR O from USA)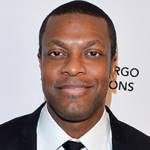 Chris Tucker is 52 (nee Christopher Tucker)
American comedian, host, and actor of stage, television (Def Comedy Jam; African American Lives), and movies (Rush Hour films; The Fifth Element; Money Talks; Silver Linings Playbook; Jackie Brown; Dead Presidents; Friday; House Party 3), born August 31, 1971. (Chris Tucker 2012 Photo: Canadian Film Centre)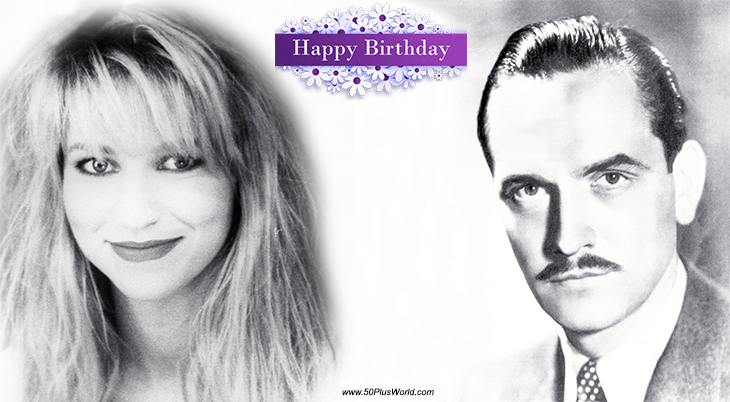 (Debbie Gibson 1990s: MR O from USA | Fredric March 1932: Shalitt)
Happy Birthday to everyone celebrating their birthday on August 31st!
Remember These August 31st Famous Birthdays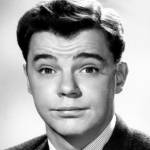 Warren Berlinger

American actor of movies (The Shaggy D.A.; Because They're Young; That Thing You Do; Spinout; Billie; Blue Denim; Three Brave Men; All Hands on Deck) & TV (Jerry Ames on The Secret Storm; The Joey Bishop Show; A Touch of Grace; Bracken's World; Operation Petticoat; Love, American Style) (born Aug. 31, 1937 – died Dec. 2, 2020; age 83). (Warren Berlinger c. 1961-1963 Photo: NBC TV)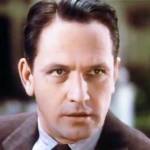 Fredric March (nee Ernest Frederick McIntyre Bickel)
Tony & Oscar-winning American actor of silent films (The Wild Party) & classic movies (The Best Years of Our Lives; The Desperate Hours; Anthony Adverse; The Barretts of Wimpole Street; Dr. Jekyll and Mr. Hyde; A Star is Born; Death of a Salesman; Trade Winds) (born Aug. 31, 1897 – died Apr. 14, 1975; age 77). Married Florence Eldridge. (Fredric March 1937 Nothing Sacred)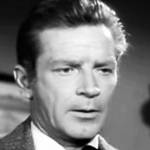 Richard Basehart (nee John Richard Basehart; ex of Valentina Cortese)
American actor of TV (Admiral Nelson on Voyage to the Bottom of the Sea; Narrator on Knight Rider; Four Days in November) and movies (He Walked By Night; The Good Die Young; Moby Dick; Portrait in Black; Hitler; The House on Telegraph Hill) (born Aug. 31, 1914 – died Sept. 17, 1984; age 70). Richard Basehart died of a stroke. (Richard Basehart 1958 Zane Grey Theater)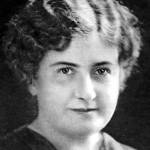 Maria Montessori
Italian doctor, pioneering educator for mentally disabled children, creator of the Montessori Method and schools (Casa dei Bambini / Children's House), and author (The Montessori Method) (born Aug. 31, 1870 – died May 6, 1952; age 81). Cause of death for Maria Montessori is unknown. (Maria Montessori Photo: Nationaal Archief )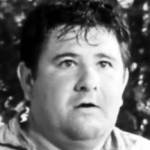 Buddy Hackett (nee Leonard Hacker)
American comedian & actor of stage, TV (Hollywood Squares; The Tonight Show Starring Johnny Carson; What's My Line?), and movies (It's a Mad, Mad, Mad, Mad World; The Love Bug; The Little Mermaid; The Music Man) (born Aug. 31, 1924 – died June 30, 2003; age 78). Buddy Hackett had diabetes and a stroke before he died. (Buddy Hackett 1958 God's Little Acre)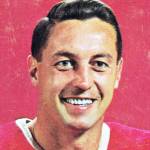 Jean Béliveau (nee Joseph Jean Arthur Béliveau)

Hockey Hall of Fame Canadian professional hockey player, NHL Montreal Canadiens (1950-1971), Team Captain & Executive with 17 Stanley Cup wins, Hart Memorial Trophy MVP (1956 & 1964) & 1956 Art Ross top scorer (born Aug. 31, 1931 – died Mar. 6, 2014; age 77). Jean Béliveau had a couple of strokes before he died. (Jean Béliveau 1960s Photo: Ralston-Purina Company)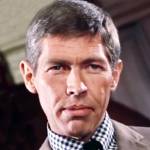 James Coburn (nee James Harrison Coburn III)
Academy Award-winning American TV and movie actor (The Magnificent Seven; Hell is for Heroes; The Great Escape; Charade; Our Man Flint; The Carey Treatment; Affliction; Snow Dogs; The President's Analyst; Major Dundee) (born Aug. 31, 1928 – died Nov. 18, 2002; age 74).  James Coburn had rheumatoid arthritis and died of a heart attack. (James Coburn 1961 Charade)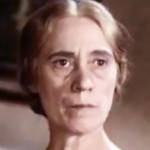 Claire Du Brey (nee Clara Violet Dubreyvich)
American actress of silent films (Dangerous Hours; The Sea Hawk; The Fighting Gringo; Brace Up; What Every Woman Wants; Two Sisters; Miss Nobody; The Girl of Gold) & classic movies (High School; Shadows of Sing Sing; Gabriel Over the White House; That Certain Age; Bells of Capistrano) (born Aug. 31, 1892 – died Aug. 1, 1993; age 100). (Claire Du Brey 1937 Nothing Sacred)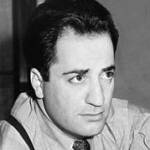 William Saroyan (ex of Carol Grace, aka Carol Matthau)

Academy Award and Pulitzer Prize-winning Armenian-American playwright & novelist (The Time of Your Life; Hello Out There; The Human Comedy), poet (My Heart's in the Highlands) & short story writer (The Summer of the Beautiful White Horse) (born Aug. 31, 1908 – died May 18, 1981; age 72). William Saroyan died of prostate cancer. (William Saroyan 1940 Photo: Al Aumuller)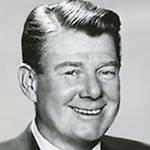 Arthur Godfrey ("The Old Redhead")
American entertainer, radio & TV host (Professor Quiz; Arthur Godfrey Time; Arthur Godfrey's Talent Scouts; Arthur Godfrey and His Friends), actor in movies (4 for Texas; The Glass Bottom Boat; Where Angels Go, Trouble Follows) (born Aug. 31, 1903 – died Mar. 16, 1983; age 79). Cause of death for Arthur Godfrey was emphysema. (Arthur Godfrey 1948 Photo: Associated Press)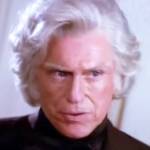 G. D. Spradlin (nee Gervase Duan Spradlin)
American character actor of TV (Rich Man, Poor Man – Book II; Bonanza; Dragnet 1967; Space) & movies (The Lords of Discipline; Ed Wood; Zabriskie Point; The Formula; The Godfather: Part II; North Dallas Forty; Apocalypse Now) (born Aug. 31, 1920 – died July 24, 2011; age 90). G. D. Spradlin died of natural causes. (G. D. Spradlin 1986 Houston: The Legend of Texas)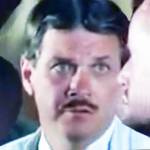 Noble Willingham (nee Noble Henry Willingham Jr.)
American actor of TV (C. D. Parker on Walker, Texas Ranger) & films (Up Close and Personal; City Slickers II; Ace Ventura Pet Detective; La Bamba; Good Morning Vietnam; The Last Picture Show; Norma Rae; Fire in the Sky; Independence Day; Paper Moon; Aloha Bobby and Rose) (born Aug. 31, 1931 – died Jan. 17, 2004; age 72). (Noble Willingham 1974 Big Bad Mama)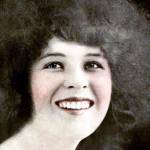 Margaret Landis (sister of Cullen Landis; ex of Bertram Bracken)
American silent movie actress (An Enemy of Men; Trigger Fingers; The Western Wallop; The Miracle Baby; The Ladder Jinx; The Inspirations of Harry Larrabee; My Man; The Latest from Paris; Youth and Adventure; Amarilly of Clothes-Line Alley; The Cricket on the Hearth; Sowing the Wind; Alice Adams; Rose o' the Sea) (born Aug. 31, 1890 – died Apr. 8, 1981; age 89). (Margaret Landis 1917)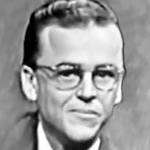 Alan Jay Lerner (ex of Marion Bell, Nancy Olson, others)
Tony and Academy Award-winning American lyricist, musical theatre writer solo & with songwriting partner Frederick Loewe (My Fair Lady; Brigadoon; Gigi; Camelot; On a Clear Day You Can See Forever; An American in Paris; Paint Your Wagon; Royal Wedding) (born Aug. 31, 1918 – died June 14, 1986; age 67). Alan Lerner died of lung cancer. (Alan Lerner 1956 What's My Line?)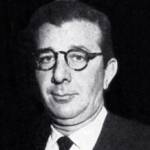 Dore Schary (nee Isidore Schary)
American writer & producer of stage and films (Boys Town; The Bad and the Beautiful; Young Tom Edison; Kid Glove Killer; Bataan; Lassie Come Home; The Farmer's Daughter; The Bachelor and the Bobby-Soxer; Mr. Blandings Builds His Dream House; The Window; The Red Badge of Courage) (born Aug. 31, 1905 – died July 7, 1980; age 74). (Dore Schary 1951 Photo: The Film Bulletin)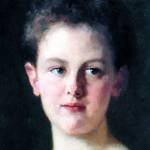 Wilhelmina of the Netherlands (nee Princess Pauline of Orange-Nassau)
Queen of the Netherlands (November 1890 – September 1948), symbol of WWII Dutch Resistance; daughter of King William III of the Netherlands & Emma of Waldeck and Pyrmont; married Duke Henry of Mecklenburg-Schwerin; mother of Queen Juliana of the Netherlands (born Aug. 31, 1880 – died Nov. 28, 1962; age 82). (Queen Wilhelmina 1898: Therese Schwartze)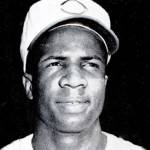 Frank Robinson
Baseball Hall of Fame American 14X MLB All-Star outfielder, manager & coach (Cincinnati Reds – Gold Glove award, NL Rookie of the Year & MVP, Baltimore Orioles – 2X World Series champ & MVP; Cleveland Indians; Montreal Expos / Washington Nationals; Milwaukee Brewers) (born Aug. 31, 1935 – died Feb. 7, 2019; age 83). (Frank Robinson 1961: Baseball Digest)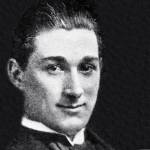 Wheeler Dryden (nee George Dryden Weeler Jr.; father of Spencer Dryden)
British-American comedian, director & actor of stage (vaudeville; Broadway) & movies (Skirts; Limelight; The Great Dictator; Monsieur Verdoux; Mud and Sand; Songs of France; False Women; Jacques Bizet) (born Aug. 31, 1892 – died Sept. 30, 1957; age 65). Son of Leo Dryden & Hannah Hill; half-brother of Sydney & Charlie Chaplin. (Wheeler Dryden 1920: White)
*Images are public domain or Creative Commons licensed & sourced via Wikimedia Commons, Vimeo, or Flickr, unless otherwise noted*