Technology for Seniors: Alibaba
Alibaba article source: What is Alibaba and How Does It Work? by TechBoomers.com
Alibaba is an online platform that connects manufacturers and wholesalers in China to individuals and businesses around the world looking to trade or resell.  Users on Alibaba can buy products for their business and then use or re-sell them, or sign up to be a supplier looking to use Alibaba as a selling platform.
Alibaba is somewhat different from AliExpress (its sister website), as well as other popular e-commerce platforms such as eBay.com and Amazon.com.  This is because its focus is more on trade between businesses, rather than a direct-to-consumer or person-to-person approach.  That is, its business typically consists of products being sold in bulk by suppliers at wholesale prices to small or medium-sized businesses worldwide, who then re-sell them for a profit in domestic markets.  In that sense, Alibaba is more akin to "drop-shipping" services such as Doba.com. 
As a result of this model, many of the items that can be purchased on Alibaba require you to buy a minimum number of them at once.  However, there are some items that you are allowed to buy only a few of at a time, and Alibaba has no problem with people buying products from its suppliers to enjoy for themselves!
So, how does Alibaba work?  3 ways to use Alibaba
1. A large collection of wholesale products
Alibaba lets you get direct-to-consumer prices on a wide assortment of items from Chinese manufacturers.  Clothing, accessories, home & garden fixtures, sports & leisure equipment, toys… you're sure to find something that you like!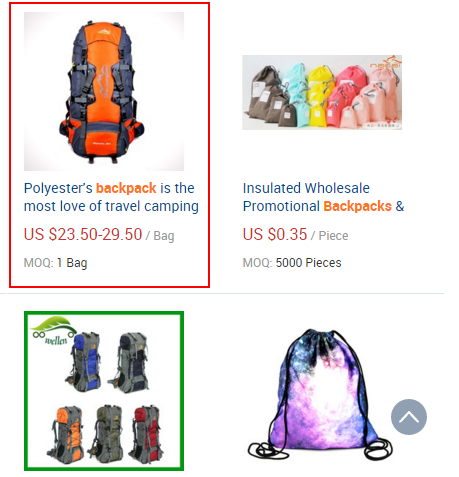 2. Search options help you narrow your bargain hunt
Are you looking for a product in a certain colour or material?  Or maybe something in a specific price range?  Or an item that you can have shipped for free?  Alibaba has several convenient search features that will help you filter through the selection until you find the perfect product for you.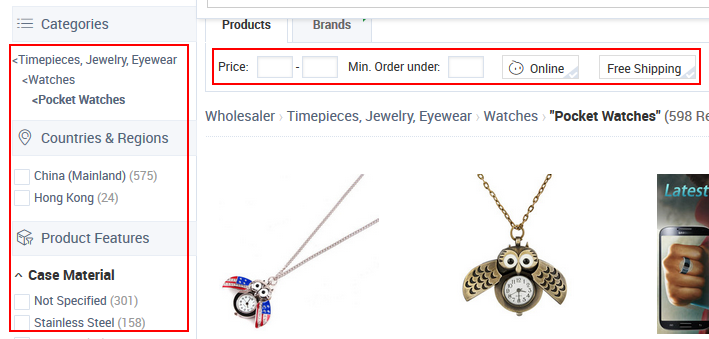 3. Become a supplier and fill your own orders
Looking to sell instead?  You can sign up to be a product supplier on Alibaba.  Build your company profile, list and sort your products, and keep in touch with clients and partners without clogging up your personal email inbox.  If you buy an upgraded Gold Supplier account, you can even create your own mini-website on Alibaba, and create "showcases" to put your products in front of more potential buyers, more often!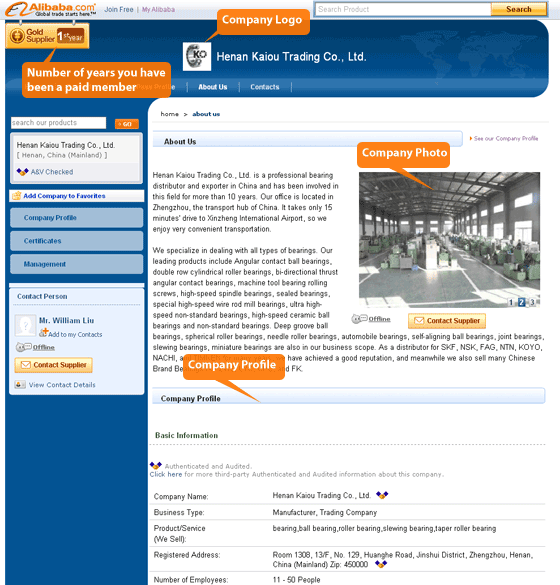 (Image source: Alibaba – http://seller.alibaba.com/learningcenter/quickstart/article/Create_a_Company_Profile_on_Alibaba_com_200000110.htm?channel=01)
Okay!  Now that you know a bit about what Alibaba is, visit the Techboomers.com website to review its major advantages and disadvantages, and get some safety tips for using it.  Then TechBoomers will show you how to use it as either a buyer or a seller!

Techboomers.com is a free educational website that teaches older adults and others with limited computer skills how to use popular and trusted websites on the Internet.