June 14th Birthdays
If you were born on June 14th you share a birthday with these famous people: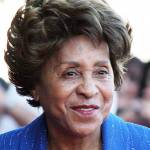 Marla Gibbs is 90 (nee Margaret Theresa Bradley)

American comedian and actress of stage, TV (Florence Johnston on The Jeffersons & Checking In; Mary Jenkins on 227; Pryor's Place; The Hughleys; Passions; The First Family), and movies (The Meteor Man) born June 14, 1931. (Marla Gibbs 2012 Photo: The Vintage Dreamer)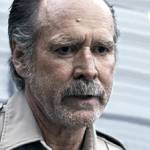 Will Patton is 67 (nee William Rankin Patton) 

American actor of TV (Falling Skies; Ryan's Hope; Search for Tomorrow) & films (No Way Out; Romeo is Bleeding; Armageddon; Entrapment; Gone in Sixty Seconds; The Mothman Prophecies; The Client; Copycat; Judicial Consent; The List), born June 14, 1954. (Will Patton 2021 Photo: Koch Films Deutschland)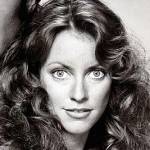 Kim Lankford is 67 (nee Kimberley Dorn Lankford)
American actress of TV (Ginger Ward on Knots Landing; The Waverly Wonders; Murphy's Law; The Love Boat; Martial Law; Knots Landing: Back to the Cul-de-Sac) and movies (Malibu Beach; The Octagon; Cameron's Closet), born June 14, 1954. (Kim Lankford 1979 Knots Landing Photo: CBS Television)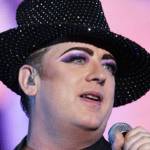 Boy George is 60 (nee George Alan O'Dowd)

English songwriter & blue-eyed soul singer of Culture Club (Do You Really Want to Hurt Me; Karma Chameleon; Church of the Poison Mind; Time [Clock of the Heart]; I'll Tumble 4 Ya; It's a Miracle; The War Song) and solo artist (The Crying Game), born June 14, 1961. (Boy George 2012 Photo: Eva Rinaldi)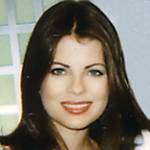 Yasmine Bleeth is 53
American actress of TV (Ryan Fenelli Hyde on Ryan's Hope; Caroline Holden on Baywatch; Lee Ann Demerest on One Life to Live; Caitlin Cross on Nash Bridges; Titans), movies (BASEketball; Undercover Angel; Goodbye, Casanova; Heaven or Vegas), born June 14, 1968. (Yasmine Bleeth 2006 Photo: joycantilo)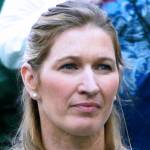 Steffi Graf is 52 (nee Stefanie Maria Graf)
International Tennis Hall of Fame German tennis player, 1987 World #1, winner of 22 Grand Slam singles 1987-1999 (Australian, French, & US Open, and Wimbledon) & 1988 Seoul Summer Olympic Games gold medalist, born June 14, 1969. (Steffi Graf 2010 Photo: www.sommer-in-hamburg.de)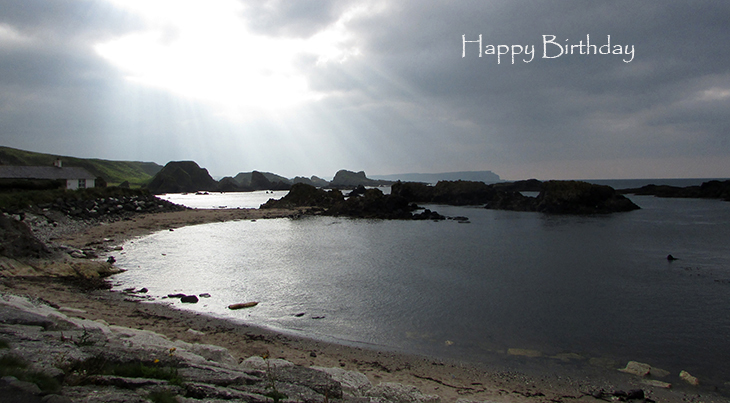 (Giant's Causeway, Northern Ireland Photo: © 2021 Anita Hamilton)
Happy Birthday to everyone celebrating their birthday on June 14th!
And remembering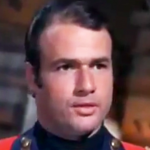 Jack Bannon (nee John James Bannon)
American TV actor (Art Donovan on Lou Grant; Days of Our Lives; Trauma Center; Knots Landing; St. Elsewhere; Hunter; Santa Barbara; The Beverly Hillbillies; Petticoat Junction; Mannix; Lassie; Green Acres; Falcon Crest; Cagney & Lacey; Dynasty; Murder, She Wrote) (born June 14, 1940 – died Oct. 25, 2017; age 77). Jack Bannon died of cancer. (Jack Bannon 1968 Daniel Boone)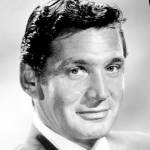 Gene Barry (nee Eugene Klass)
American actor of stage, TV (Bat Masterson; Amos Burke on Burke's Law; The Name of the Game; The Adventurer; Our Miss Brooks), and movies (The War of the Worlds; The Houston Story; Hong Kong Confidential; The Atomic City) (born June 14, 1919 – died Dec. 9, 2009; age 90). Gene Barry's cause of death is unknown. (Gene Barry 1959 Bat Masterson Photo: Elmer Holloway, NBC TV)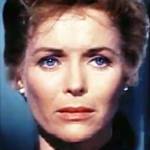 Dorothy McGuire

American stage, TV (Rich Man, Poor Man) & movie actress (The Enchanted Cottage; A Tree Grows in Brooklyn; Gentleman's Agreement; Three Coins in the Fountain; Friendly Persuasion; Old Yeller; Summer Magic; Swiss Family Robinson; Claudia) (born June 14, 1916 – died Sept. 13, 2001; age 85). Dorothy McGuire died of cardiac arrest. (Dorothy McGuire 1959 A Summer Place Trailer)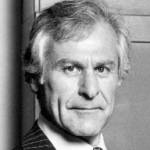 Sam Wanamaker (nee Samuel Wattenmacker)

American director, actor of stage, TV (Berrenger's; Baby Boom) & movies (Give Us This Day; Concrete Jungle; Voyage of the Damned; Death on the Nile; Private Benjamin; The Aviator; Those Magnificent Men in Their Flying Machines) (born June 14, 1919 – died Dec. 18, 1993; age 74). Sam Wanamaker died of prostate cancer. (Sam Wanamaker 1977 Billion Dollar Bubble Photo: BBC TV)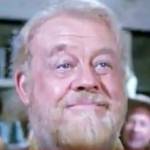 Burl Ives
American country-folk singer (A Little Bitty Tear; Blue Tail Fly; Lavender Blue [Dilly Dilly]; A Holly Jolly Christmas) & Academy Award-winning actor (Cat on a Hot Tin Roof; Rudolph the Red-Nosed Reindeer; East of Eden; The Brass Bottle; Smoky; Sierra) (born June 14, 1909 – died Apr. 14, 1995; age 85). Burl Ives smoked a pipe & cigars; he died of oral cancer. (Burl Ives 1969 Daniel Boone)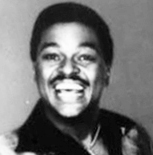 Obie Benson (nee Renaldo Benson)
American R&B songwriter (What's Going On) and bass singer for Rock & Roll Hall of Fame Motown group The Four Tops (I Can't Help Myself [Sugar Pie Honey Bunch]; Reach Out I'll Be There; Baby I Need Your Loving) (born June 14, 1936 – died July 1, 2005; age 69). Causes of death for Obie Benson included lung cancer. (Obie Benson 1968 Photo: Nationaal  Archief )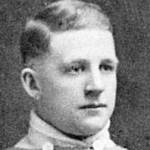 Jack Adams (nee John James Adams)
Hockey Hall of Fame Canadian professional hockey player, NHL centre (Toronto Arenas; Vancouver Millionaires; Toronto St. Patricks; Ottawa Senators), NHL coach & GM (Detroit Red Wings) with 8 Stanley Cup wins between 1917-1955 (born June 14, 1894 – died May 1, 1968; age 73). Cause of death for Jack Adams is unknown. (Jack Adams c 1917 Photo)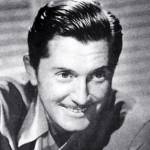 Carl Esmond (nee Karl Simon; aka Charles Esmond, Willy Eichberger)
Austrian film actor (The Catman of Paris; Little Men; Address Unknown; The World in His Arms; Margin For Error; Experiment Perilous; First Comes Courage; Pacific Rendezvous; Invitation to the Waltz; Lover Come Back; Sundown; Her Highness and the Bellboy; Seven Sweethearts; The Dawn Patrol) (born June 14, 1902 – died Dec. 4, 2004; age 102). (Carl Esmond 1942 Photo: Hollywood)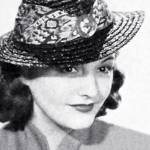 Kay Sutton (nee Katherine Warburton Sutton)
American model, 4th wife of Dan Topping, & film actress (This Marriage Business; The Saint in New York; I'm From the City; Smashing the Rackets; Carefree; The Mad Miss Manton; Lawless Valley; Beauty for the Asking; S.O.S. Tidal Wave; Man from Montreal; Laughing at Danger; Li'l Abner; You're Out of Luck; Flying Blind) (born June 14, 1915 – died Mar. 1, 1988; age 72). (Kay Sutton 1939)
*Images are public domain or Creative Commons licensed & sourced via Wikimedia Commons, Vimeo, or Flickr, unless otherwise noted*