June 14th Birthdays
If you were born on June 14th you share a birthday with these famous people: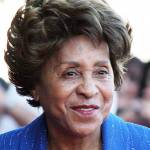 Marla Gibbs is 89 (nee Margaret Theresa Bradley)

American comedian and actress of stage, TV (Florence Johnston on The Jeffersons & Checking In; Mary Jenkins on 227; Pryor's Place; The Hughleys; Passions; The First Family), movies (The Meteor Man), and octogenarian born June 14, 1931. (Marla Gibbs 2012 Photo: The Vintage Dreamer)
Will Patton is 66 (nee William Rankin Patton) 

American audiobook narrator (Mr. Mercedes), character & voice over actor of TV (Falling Skies; The Agency; Ryan's Hope; Search for Tomorrow) and movies (No Way Out; Romeo is Bleeding; Armageddon; Entrapment; Gone in Sixty Seconds; The Mothman Prophecies; The Client; Copycat; The Spitfire Grill; Judicial Consent; Inventing the Abbotts; The List), born June 14, 1954.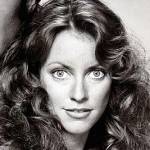 Kim Lankford is 66 (nee Kimberley Dorn Lankford)
American actress of TV (Ginger Ward on Knots Landing; The Waverly Wonders; Murphy's Law; The Love Boat; Martial Law; Knots Landing: Back to the Cul-de-Sac) and movies (Malibu Beach; The Octagon; Cameron's Closet), born June 14, 1954. (Kim Lankford 1979 Knots Landing Photo: CBS Television)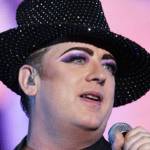 Boy George is 59 (nee George Alan O'Dowd)

English songwriter & blue-eyed soul singer of Culture Club (Do You Really Want to Hurt Me; Karma Chameleon; Church of the Poison Mind; Time [Clock of the Heart]; I'll Tumble 4 Ya; It's a Miracle; The War Song) and solo artist (The Crying Game), born June 14, 1961. (Boy George 2012 Photo: Eva Rinaldi)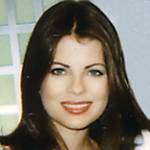 Yasmine Bleeth is 52
American actress of TV (Ryan Fenelli Hyde on Ryan's Hope; Caroline Holden on Baywatch; Lee Ann Demerest on One Life to Live; Caitlin Cross on Nash Bridges; Titans), movies (BASEketball; Undercover Angel; Goodbye, Casanova; Heaven or Vegas), born June 14, 1968. (Yasmine Bleeth 2006 Photo: joycantilo)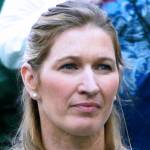 Steffi Graf is 51 (nee Stefanie Maria Graf)
International Tennis Hall of Fame German tennis player, 1987 World #1, winner of 22 Grand Slam singles 1987-1999 (Australian, French, & US Open, and Wimbledon) & 1988 Seoul Summer Olympic Games gold medalist, born June 14, 1969. (Steffi Graf 2010 Photo: www.sommer-in-hamburg.de)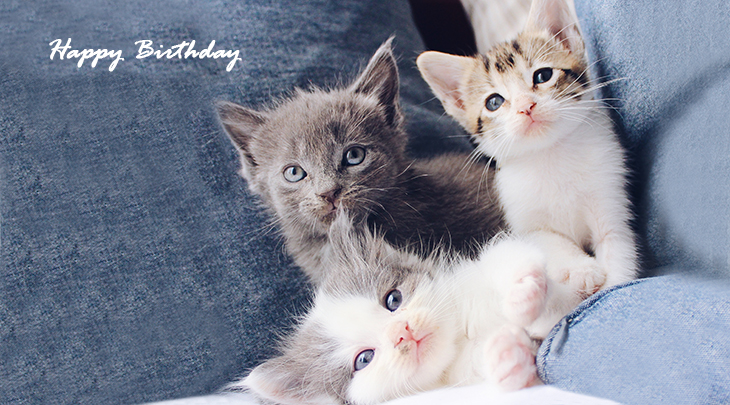 (Kittens Photo: The Lucky Neko via Unsplash)
Happy Birthday to everyone celebrating their birthday on June 14th!
And remembering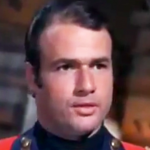 Jack Bannon (nee John James Bannon)
American TV actor (Art Donovan on Lou Grant; Days of Our Lives; Trauma Center; Knots Landing; St. Elsewhere; Hunter; Santa Barbara; The Beverly Hillbillies; Petticoat Junction; Mannix; Lassie; Green Acres; Falcon Crest; Cagney & Lacey; Dynasty; Murder, She Wrote) (born June 14, 1940 – died Oct. 25, 2017; age 77). Jack Bannon died of cancer. (Jack Bannon 1968 Daniel Boone)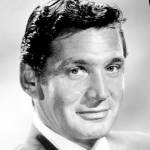 Gene Barry (nee Eugene Klass)
American actor of stage, TV (Bat Masterson; Amos Burke on Burke's Law; The Name of the Game; The Adventurer; Our Miss Brooks), and movies (The War of the Worlds; The Houston Story; Hong Kong Confidential; The Atomic City) (born June 14, 1919 – died Dec. 9, 2009; age 90). Gene Barry's cause of death is unknown. (Gene Barry 1959 Bat Masterson Photo: Elmer Holloway, NBC TV)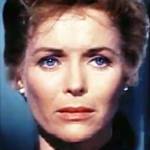 Dorothy McGuire

American stage, TV (Rich Man, Poor Man) & movie actress (The Enchanted Cottage; A Tree Grows in Brooklyn; Gentleman's Agreement; Three Coins in the Fountain; Friendly Persuasion; Old Yeller; Summer Magic; Swiss Family Robinson; Claudia) (born June 14, 1916 – died Sept. 13, 2001; age 85). Dorothy McGuire died of cardiac arrest. (Dorothy McGuire 1959 A Summer Place Trailer)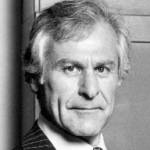 Sam Wanamaker (nee Samuel Wattenmacker)

American director, actor of stage, TV (Berrenger's; Baby Boom) & movies (Give Us This Day; Concrete Jungle; Voyage of the Damned; Death on the Nile; Private Benjamin; The Aviator; Those Magnificent Men in Their Flying Machines) (born June 14, 1919 – died Dec. 18, 1993; age 74). Sam Wanamaker died of prostate cancer. (Sam Wanamaker 1977 Billion Dollar Bubble Photo: BBC TV)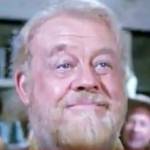 Burl Ives
American country-folk singer (A Little Bitty Tear; Blue Tail Fly; Lavender Blue [Dilly Dilly]; A Holly Jolly Christmas) & Academy Award-winning actor (Cat on a Hot Tin Roof; Rudolph the Red-Nosed Reindeer; East of Eden; The Brass Bottle; Smoky; Sierra) (born June 14, 1909 – died Apr. 14, 1995; age 85). Burl Ives smoked a pipe & cigars; he died of oral cancer. (Burl Ives 1969 Daniel Boone)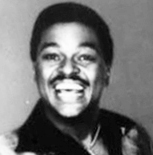 Obie Benson (nee Renaldo Benson)
American R&B songwriter (What's Going On) and bass singer for Rock & Roll Hall of Fame Motown group The Four Tops (I Can't Help Myself [Sugar Pie Honey Bunch]; Reach Out I'll Be There; Baby I Need Your Loving) (born June 14, 1936 – died July 1, 2005; age 69). Causes of death for Obie Benson included lung cancer. (Obie Benson 1968 Photo: Nationaal  Archief )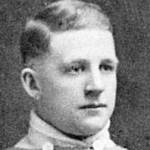 Jack Adams (nee John James Adams)
Hockey Hall of Fame Canadian professional hockey player, NHL centre (Toronto Arenas; Vancouver Millionaires; Toronto St. Patricks; Ottawa Senators), NHL coach & GM (Detroit Red Wings) with 8 Stanley Cup wins between 1917-1955 (born June 14, 1894 – died May 1, 1968; age 73). Cause of death for Jack Adams is unknown. (Jack Adams c 1917 Photo)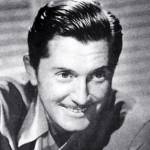 Carl Esmond (nee Karl Simon; aka Charles Esmond, Willy Eichberger)
Austrian film actor (The Catman of Paris; Little Men; Address Unknown; The World in His Arms; Margin For Error; Experiment Perilous; First Comes Courage; Pacific Rendezvous; Invitation to the Waltz; Lover Come Back; Sundown; Her Highness and the Bellboy) (born June 14, 1902 – died Dec. 4, 2004; age 102). Cause of death for Carl Esmond is unknown. (Carl Esmond 1942 Photo: Hollywood)
*Images are public domain or Creative Commons licensed & sourced via Wikimedia Commons, Vimeo, or Flickr, unless otherwise noted*