November 21st Birthdays
If you were born on November 21st, you share a birthday with these famous people: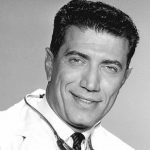 Joseph Campanella is 93
Nonagenarian American senior citizen, movie & TV actor (Mannix; One Day at a Time; The Colbys; The Bold Ones: The Lawyers; The Doctors and the Nurses; The Guiding Light; Days of Our Lives; The Bold and the Beautiful), born November 21, 1924. (Joseph Campanella 1965 Photo: Wikimedia PD)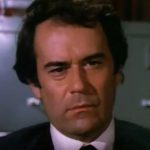 Laurence Luckinbill is 83

American actor in movies (The Boys in the Band; Such Good Friends; The Promise; Cocktail; Messenger of Death; Star Trek V: The Final Frontier) and on TV (The Delphi Bureau; The Secret Storm; Where the Heart Is) born November 21, 1934. (Laurence Luckinbill 1971 Dan August Screenshot)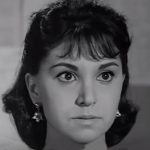 Marlo Thomas is 80 (nee Margaret Julia Thomas)
New American octogenarian, children's book author (Free to Be...You and Me), Emmy Award-winning producer & actress on TV (That Girl; The Joey Bishop Show; Nobody's Child) and in movies (Jenny; Thieves), born November 21, 1937. (Marlo Thomas 1961 Thriller Screenshot)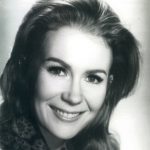 Juliet Mills is 76
Emmy Award-winning English actress on stage, TV (Nanny and the Professor; Passions; Wild at Heart), and movies (Carry On Jack; The Rare Breed; Avanti!), sister of Hayley Mills and daughter of John Mills, and septuagenarian senior born November 21, 1941. (Juliet Mills 1970 Photo: Wikimedia PD)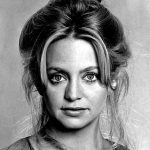 Goldie Hawn is 72
Septuagenarian and Academy Award-winning American actress on TV (Good Morning, World; Rowan & Martin's Laugh-In), in movies (Cactus Flower; Foul Play; Shampoo; Private Benjamin; Bird on a Wire), born November 21, 1945. (Goldie Hawn Photo: Pixabay | CC0 / PD)
Deborah Shelton is 69
Miss USA 1970, American actress on TV (Dallas; The Yellow Rose; The Clinic; High Tide; Hang Time) and film (Body Double; Bloodtide; Hunk; Perfect Victims; Silk Degrees; Blood Type; Quiet Kill), and senior born November 21, 1948. (Deborah Shelton 1982 Bloodtide Screenshot)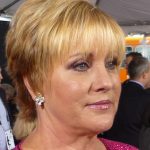 Lorna Luft is 65
American singer, actress & host on stage, TV (Trapper John, M.D.; Loose Women), in movies (Grease 2; Where the Boys Are; My Giant; 54), daughter of Judy Garland & Sidney Luft, half-sister of Liza Minnelli, and new senior born November 21, 1952. (Lorna Luft 2010 Photo: Greg Hernandez | Flickr SRR)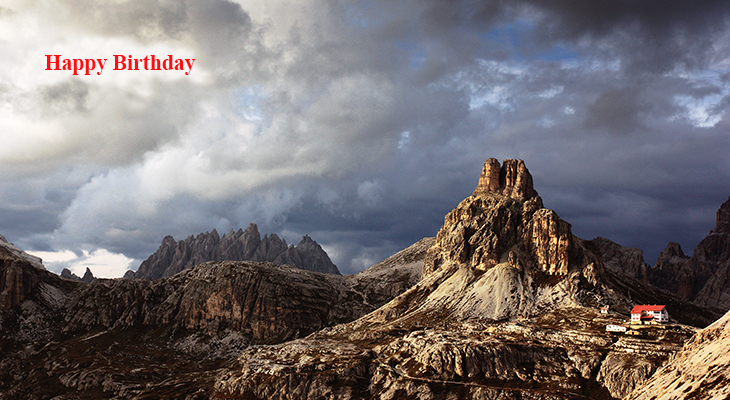 (Forcella Lavaredo, Italy Photo: Marco Bonomo via Unsplash)
Happy Birthday to everyone celebrating their birthday on November 21!
And remembering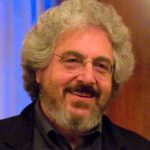 Harold Ramis
American comedian, actor, TV & movie screenwriter, producer & director (SCTV; Animal House; Meatballs; Caddyshack; Stripes; Ghostbusters; Groundhog Day; Multiplicity) (born Nov. 21, 1944 - died Feb. 24, 2014; age 69). Harold Ramis died of autoimmune inflammatory vasculitis complications. (Harold Ramis 2009 Photo: Justin Hoch | Wikimedia CC 2.0)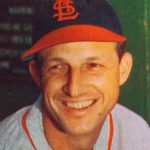 Stan Musial (nee Stanislaw Francsizek Musial)

American Baseball Hall of Fame MLB first baseman and outfielder, 3-time World Series championship (St. Louis Cardinals), 24-time All-Star, National League MVP (1943, 1946 & 1948) (born Nov. 21, 1920 - died Jan. 19, 2013; age 92). Stan Musial had Alzheimer's Disease when he died. (Stan Musial 1953 Card Photo: Bowman Gum | Wikimedia PD)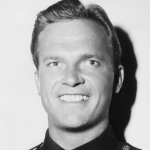 Ralph Meeker

American actor on Broadway (Mister Roberts; Picnic), TV (Not For Hire), and in movies (Kiss Me Deadly; Code Two; Paths of Glory; Four in a Jeep; Glory Alley; Jeopardy; Gentle Giant; The Detective; The Naked Spur) (born Nov. 21, 1920 - died Aug. 5, 1988; age 67). Cause of death for Ralph Meeker was a heart attack. (Ralph Meeker 1953 Code Two Photo: Wikimedia PD)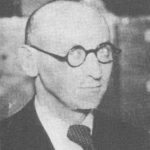 Isaac Bashevis Singer (nee Izaak Zynger)
Polish-American Yiddish writer, 1978 Nobel Prize in Literature winner, children's author (Yentl the Yeshiva Boy; The Golem) and novelist (Enemies, a Love Story; The Family Moskan; The Magician of Lublin) (born Nov. 21, 1902 - died July 24 1991; age 88). Isaac Bashevis Singer had several strokes before he died. (Isaac Bashevis Singer 1930s Photo: Wikimedia PD)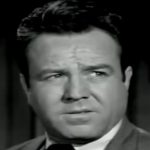 Steve Brodie (nee John Stevenson)
American actor on stage, TV (The Life and Legend of Wyatt Earp; Everglades) and movies (Arson For Hire; Roustabout; Blue Hawaii; Desperate; Three Came to Kill; Sunset Pass; Trail Street) (born Nov. 21, 1919 - died Jan. 9, 1992; age 72). Cause of death for Steve Brodie was cancer. (Steve Brodie 1961 Stagecoach West Screenshot)