November 21st Birthdays
If you were born on November 21st, you share a celebrity birthday with these famous people: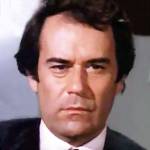 Laurence Luckinbill is 88 (married Lucie Arnaz; ex of Robin Strasser)

American actor of movies (The Boys in the Band; Such Good Friends; The Promise; Cocktail; Messenger of Death; Star Trek V: The Final Frontier) and television (Frank Carver on The Secret Storm; Where the Heart Is; The Delphi Bureau), born November 21, 1934. (Laurence Luckinbill 1971 Dan August)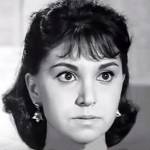 Marlo Thomas is 85 (nee Margaret Julia Thomas)
American children's book author, Emmy-winning producer & actress of films & TV (That Girl; The Joey Bishop Show; Nobody's Child; Law & Order: Special Victims Unit; Ally McBeal), born November 21, 1937. Daughter of Danny Thomas; married Phil Donahue. (Marlo Thomas 1961 Thriller)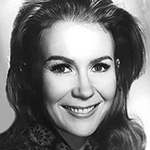 Juliet Mills is 81 (married Maxwell Caulfield)
Emmy Award-winning English actress of stage, television (Nanny and the Professor; Tabitha Lenox on Passions; Wild at Heart; Hot in Cleveland), and movies (Carry On Jack; The Rare Breed; Avanti!), sister of Hayley Mills and daughter of John Mills, born November 21, 1941. (Juliet Mills 1970 Photo)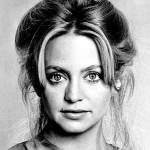 Goldie Hawn is 77 (partner of Kurt Russell; ex of Bill Hudson)
Oscar-winning American actress of TV (Rowan & Martin's Laugh-In) & films (Cactus Flower; Foul Play; Shampoo; Private Benjamin; Bird on a Wire; The First Wives Club; Overboard; Butterflies Are Free; Swing Shift), born November 21, 1945. Mother of Oliver & Kate Hudson, Wyatt Russell. (Goldie Hawn: Pixabay)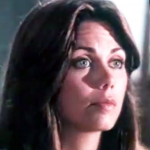 Deborah Shelton is 74 (aka Debbie Shelton)
Miss USA 1970, American actress of television (Mandy Winger on Dallas; The Yellow Rose; The Clinic; High Tide; Hang Time; Fantasy Island) and films (Body Double; Hunk; Perfect Victims; Silk Degrees; Blood Type; Quiet Kill; Sins of the Night), born November 21, 1948. (Deborah Shelton 1982 Bloodtide)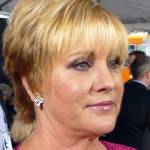 Lorna Luft is 70
American singer, actress & host of stage, television (Trapper John, M.D.; Loose Women; Murder, She Wrote), and movies (Grease 2; Where the Boys Are; My Giant; 54), daughter of Judy Garland & Sidney Luft, and half-sister of Liza Minnelli, born November 21, 1952. (Lorna Luft 2010 Photo: Greg Hernandez)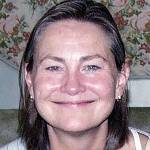 Cherry Jones is 66 (ex-partner of Sarah Paulson)
Tony & Emmy Award-winning American actress of stage, TV (Allison Taylor on 24; Frankie on Loving; 11.22.63; Transparent; American Crime; Awake), and movies (Julian Po; Light of Day; Signs; The Horse Whisperer; HouseSitter; The Village), born November 21, 1956. (Cherry Jones 2007: Kathleen Conklin)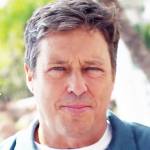 Brian McNamara is 62
American actor of TV (Michael Holden on Army Wives; The O.C.; Suddenly Susan; Murder, She Wrote; St. Elsewhere) and movies (Changing Hearts; Mystery Date; Short Circuit; The Flamingo Kid), born November 21, 1960. (Brian McNamara 2015 Kidnapped: The Hannah Anderson Story | Hybrid LLC)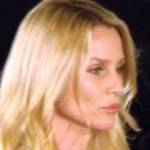 Nicollette Sheridan is 59 (ex of Harry Hamlin; ex-fiance of Michael Bolton)
British-American fashion model, producer & actress of TV (Paige Matheson on Knots Landing; Edie Britt on Desperate Housewives; Dynasty; Paper Dolls; Lucky Chances) and movies (Beverly Hills Ninja; The Sure Thing), born November 21, 1963. (Nicollette Sheridan 2007 Photo: current events)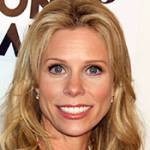 Cheryl Hines is 57
American TV producer (Campus Ladies), actress of TV (Cheryl David on Curb Your Enthusiasm; Dallas Royce on Suburgatory; Brothers & Sisters; Son of Zorn; In the Motherhood; This Close) and movies (Christmas Eve; Nine Lives), born November 21, 1965. (Cheryl Hines 2007 Photo: David Shankbone)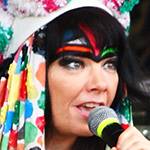 Björk is 57 (nee Björk Guðmundsdóttir)
Icelandic singer, music producer & songwriter (I've Seen It All; It's Oh So Quiet; Big Time Sensuality; Earth Intruders; Human Behaviour), performer, composer & actress of movies (Dancer in the Dark; The Young Americans; Ready to Wear), born November 21, 1965. (Björk 2008 Photo: Bruce McAdam)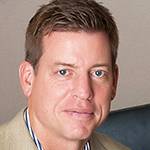 Troy Aikman is 56 (ex-partner of Lorrie Morgan)
College & Pro Football Hall of Fame 50+ American NFL quarterback (Dallas Cowboys – 1992, 1993 & 1995 Super Bowl champions), 1992 Super Bowl MVP, 1997 Walter Payton NFL Man of the Year, and NFL sports commentator, born November 21, 1966. (Troy Aikman 2011 Photo: leahdi)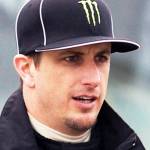 Ken Block is 55 (nee Kenneth Block)
American race car driver for Hoonigan Racing Division (Monster World Rally Team) on the FIA World Rallycross, Supercar, Global RallyCross, & World Rally Championship circuits, stunt driver (Gymkhana videos), and co-founder of D.C. Shoes, born November 21, 1967. (Ken Block 2008 Photo: Mike Tigas)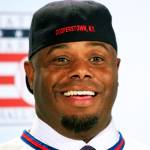 Ken Griffey Jr. is 53 (nee George Kenneth Griffey Jr.; son of Ken Griffey Sr.)
Baseball Hall of Fame American professional baseball player, MLB center-fielder (Seattle Mariners, Cincinnati Reds, Chicago White Sox), 10-time Gold Glove winner and 13-time MLB All-Star, with 630 career home runs, born November 21, 1969. (Ken Griffey Jr. 2016 Photo: Arturo Pardavila III)
Dahlia Salem is 51
American actress of stage, television (Sofia Carlino on Another World; Claire Walsh on General Hospital; ER; The Naked Director; Now and Again), and films (The Nines; Cut!; New Port South; Paul Blart: Mall Cop), born November 21, 1971.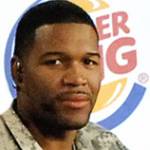 Michael Strahan is 51
Pro Football Hall of Fame, American NFL defensive end (New York Giants, 2007 Super Bowl champs), Daytime Emmy-winning TV football analyst & host (Fox NFL Sunday; Good Morning America; Live! with Kelly and Michael), born November 21, 1971. (Michael Strahan 2009 Photo: Felicia Juenke)
Rain Phoenix is 50 (nee Rain Joan of Arc Bottom; sister of Summer, River, and Joaquin Phoenix)
American musician, backup vocalist (R.E.M.; Red Hot Chili Peppers), solo and lead singer (Papercranes; Venus and the Moon) & film actress (O; Harry + Max; Even Cowgirls Get the Blues; Maid to Order; $pent; Always Worthy; Forever; Rain), born November 21, 1972.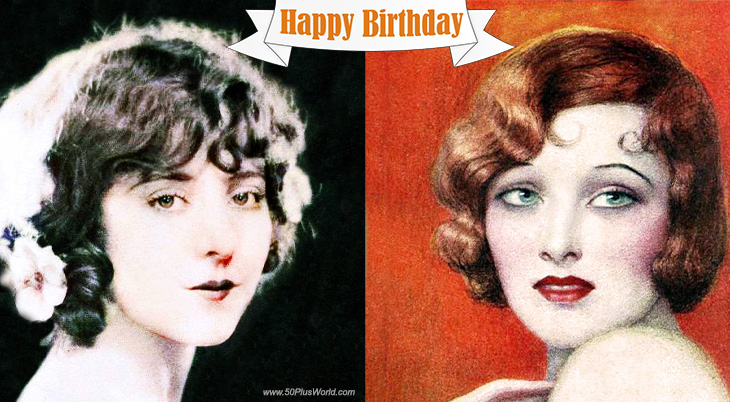 (Jobyna Ralston 1923: Edwin Bower Hesser [colorized] | Corinne Griffith 1930: W.T. Benda)
Happy Birthday to everyone celebrating their birthday on November 21st!
Remember These November 21st Famous Birthdays
Joseph Campanella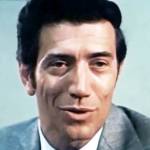 (brother of Frank Campanella)
American actor of movies and TV (Mannix; One Day at a Time; The Colbys; The Bold Ones: The Lawyers; The Doctors and the Nurses; Guiding Light; Days of Our Lives; Jonathan Young on The Bold and the Beautiful) (born Nov. 21, 1924 – died May 16, 2018; age 93). Joseph Campanella died of Parkinson's disease complications. (Joseph Campanella 1971 Murder Once Removed)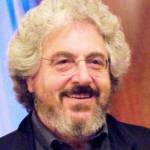 Harold Ramis
American comedian, actor, TV and movie screenwriter, producer & director (SCTV; Animal House; Meatballs; Caddyshack; Stripes; Ghostbusters; Groundhog Day; Multiplicity; Analyze This; As Good As It Gets) (born Nov. 21, 1944 – died Feb. 24, 2014; age 69). Harold Ramis died of autoimmune inflammatory vasculitis complications. (Harold Ramis 2009 Photo: Justin Hoch)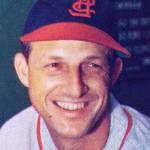 Stan Musial (nee Stanislaw Francsizek Musial; "Stan the Man")

Baseball Hall of Fame American Major League professional baseball player, MLB first baseman and outfielder, 3-time World Series champion (St. Louis Cardinals), 24-time All-Star, National League MVP (1943, 1946 & 1948) (born Nov. 21, 1920 – died Jan. 19, 2013; age 92). Stan Musial had Alzheimer's Disease when he died. (Stan Musial 1953 Card Photo: Bowman Gum)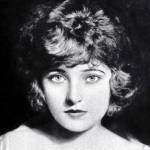 Corinne Griffith (nee Corinne Griffin; ex of Walter Morosco)
American silent film producer, actress & movie star (Black Oxen; Lilies of the Field; The Divine Lady; Back Pay; The Garden of Eden; Outcast; Mademoiselle Modiste; The Marriage Whirl; Infatuation; The Girl Problem; Thin Ice; The Tower of Jewels), & author (Papa's Delicate Condition) (born Nov. 21, 1894 – died July 13, 1979; age 84). (Corinne Griffith 1919: Alfred Cheney Johnston)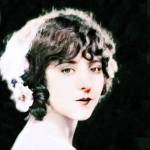 Jobyna Ralston (nee Jobyna Lancaster Raulston; ex of Richard Arlen)
American WAMPAS Baby Star, actress of stage & silent films (Wings; Girl Shy; Gigolo; The Kid Brother; Why Worry?; Lightning; The Power of the Press; The Big Hop; Black Butterflies; The Count of Ten; The Night Flyer; A Racing Romeo; The Three Must-Get-Theres; Special Delivery; Sheer Luck; Rough Waters) (born Nov. 21, 1899 – died Jan. 22, 1967) (Jobyna Ralston 1923: Edwin Bower Hesser)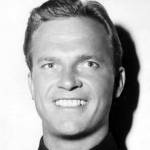 Ralph Meeker (nee Ralph Rathgeber; ex of Salome Jens)

American actor of Broadway (Mister Roberts; Picnic), TV (Not For Hire; The F.B.I.; Ironside), and movies (Kiss Me Deadly; Code Two; Paths of Glory; Four in a Jeep; Glory Alley; Jeopardy; Gentle Giant; The Detective; The Naked Spur; The Anderson Tapes) (born Nov. 21, 1920 – died Aug. 5, 1988; age 67). Ralph Meeker died of a heart attack. (Ralph Meeker 1953 Code Two Photo)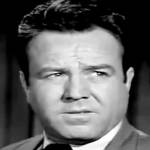 Steve Brodie (nee John Stevenson or John Stephens; ex of Lois Andrews)
American actor of TV (The Life and Legend of Wyatt Earp; Bonanza; Lassie; Perry Mason; Rawhide) and movies (Arson For Hire; Roustabout; Blue Hawaii; Desperate; Three Came to Kill; Winchester '73; Sunset Pass; Crossfire; The Crimson Canary; Out of the Past) (born Nov. 21, 1919 – died Jan. 9, 1992; age 72). Steve Brodie died of cancer. (Steve Brodie 1961 Stagecoach West)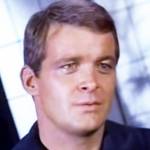 Michael Witney (nee Whitney Michael Armstrong; married Twiggy)
American actor of TV (The Travels of Jaimie McPheeters; Bonanza; Death Valley Days; Charlie's Angels; Oil Strike North; The F.B.I.; The Richard Boone Show; Gunsmoke; Tarzan; Iron Horse; The Fugitive) & movies (Head On; W; 'Doc'; Darling Lili; The Way West) (born Nov. 21, 1931 – died Nov. 30, 1983; age 52). Michael Witney died of a heart attack. (Michael Witney 1967 12 O'Clock High)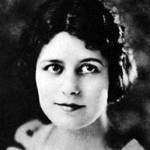 Alice Calhoun
American silent movie actress (Isle of Forgotten Women; Between Friends; The Man from Brodney's; Hidden Aces; The Down Grade; The Trunk Mystery; A Hero of the Big Snows; The Everlasting Whisper; The Man on the Box; Pampered Youth; Code of the Wilderness; The Midnight Alarm) (born Nov. 21, 1900 – died June 3, 1966; age 65). (Alice Calhoun 1923 Photo: C. Heighton Monroe)
*Images are public domain or Creative Commons licensed & sourced via Wikimedia Commons, Vimeo, YouTube, or Flickr, unless otherwise noted*