November 21st Birthdays
If you were born on November 21st, you share a celebrity birthday with these famous people: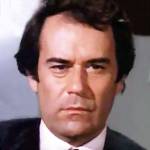 Laurence Luckinbill is 87

American actor of movies (The Boys in the Band; Such Good Friends; The Promise; Cocktail; Messenger of Death; Star Trek V: The Final Frontier) and television (Frank Carver on The Secret Storm; Where the Heart Is; The Delphi Bureau), born November 21, 1934. (Laurence Luckinbill 1971 Dan August)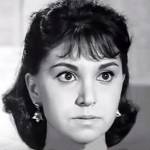 Marlo Thomas is 84 (nee Margaret Julia Thomas)
American children's book author (Free to Be…You and Me), Emmy Award-winning producer & actress of television (That Girl; The Joey Bishop Show; Nobody's Child; Law & Order: Special Victims Unit; Ally McBeal) and movies (Jenny), born November 21, 1937. (Marlo Thomas 1961 Thriller)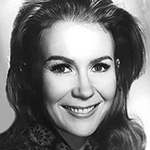 Juliet Mills is 80
Emmy Award-winning English actress of stage, television (Nanny and the Professor; Tabitha Lenox on Passions; Wild at Heart; Hot in Cleveland), and movies (Carry On Jack; The Rare Breed; Avanti!), sister of Hayley Mills and daughter of John Mills, born November 21, 1941. (Juliet Mills 1970 Photo)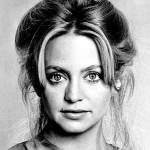 Goldie Hawn is 76
Academy Award-winning American actress of television (Rowan & Martin's Laugh-In) and movies (Cactus Flower; Foul Play; Shampoo; Private Benjamin; Bird on a Wire; Snatched; The First Wives Club; Overboard; Butterflies Are Free; Swing Shift), born November 21, 1945. (Goldie Hawn Photo: Pixabay | CC0)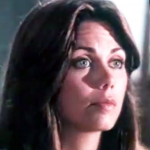 Deborah Shelton is 73 (aka Debbie Shelton)
Miss USA 1970, American actress of television (Mandy Winger on Dallas; The Yellow Rose; The Clinic; High Tide; Hang Time; Fantasy Island) and films (Body Double; Hunk; Perfect Victims; Silk Degrees; Blood Type; Quiet Kill; Sins of the Night), born November 21, 1948. (Deborah Shelton 1982 Bloodtide)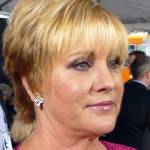 Lorna Luft is 69
American singer, actress & host of stage, television (Trapper John, M.D.; Loose Women; Murder, She Wrote), and movies (Grease 2; Where the Boys Are; My Giant; 54), daughter of Judy Garland & Sidney Luft, and half-sister of Liza Minnelli, born November 21, 1952. (Lorna Luft 2010 Photo: Greg Hernandez)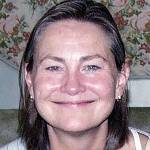 Cherry Jones is 65
Tony & Emmy Award-winning American actress of stage, TV (Allison Taylor on 24; Frankie on Loving; 11.22.63; Transparent; American Crime; Awake), and movies (Julian Po; Light of Day; Signs; The Horse Whisperer; HouseSitter; The Village), born November 21, 1956. (Cherry Jones 2007: Kathleen Conklin)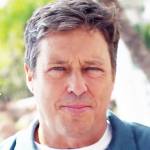 Brian McNamara is 61
American actor of TV (Michael Holden on Army Wives; The O.C.; Suddenly Susan; Murder, She Wrote; St. Elsewhere) and movies (Changing Hearts; Mystery Date; Short Circuit; The Flamingo Kid), born November 21, 1960. (Brian McNamara 2015 Kidnapped: The Hannah Anderson Story | Hybrid LLC)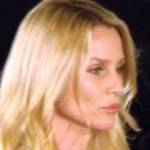 Nicollette Sheridan is 58
British-American fashion model, producer & actress of TV (Paige Matheson on Knots Landing; Edie Britt on Desperate Housewives; Dynasty; Paper Dolls; Lucky Chances) and movies (Beverly Hills Ninja; The Sure Thing), born November 21, 1963. (Nicollette Sheridan 2007 Photo: current events)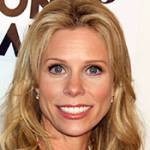 Cheryl Hines is 56
American TV producer (Campus Ladies), actress of TV (Cheryl David on Curb Your Enthusiasm; Dallas Royce on Suburgatory; Brothers & Sisters; Son of Zorn; In the Motherhood; This Close) and movies (Christmas Eve; Nine Lives), born November 21, 1965. (Cheryl Hines 2007 Photo: David Shankbone)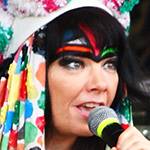 Björk is 56 (nee Björk Guðmundsdóttir)
Icelandic singer, music producer & songwriter (I've Seen It All; It's Oh So Quiet; Big Time Sensuality; Earth Intruders; Human Behaviour), performer, composer & actress of movies (Dancer in the Dark; The Young Americans; Ready to Wear), born November 21, 1965. (Björk 2008 Photo: Bruce McAdam)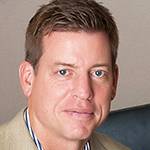 Troy Aikman is 55
College & Pro Football Hall of Fame 50+ American NFL quarterback (Dallas Cowboys – 1992, 1993 & 1995 Super Bowl champions), 1992 Super Bowl MVP, 1997 Walter Payton NFL Man of the Year, and NFL sports commentator, born November 21, 1966. (Troy Aikman 2011 Photo: leahdi)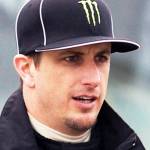 Ken Block is 54 (nee Kenneth Block)
American race car driver for Hoonigan Racing Division (Monster World Rally Team) on the FIA World Rallycross, Supercar, Global RallyCross, & World Rally Championship circuits, stunt driver (Gymkhana videos), and co-founder of D.C. Shoes, born November 21, 1967. (Ken Block 2008 Photo: Mike Tigas)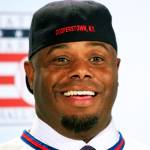 Ken Griffey Jr. is 52 (nee George Kenneth Griffey Jr.)
Baseball Hall of Fame American professional baseball player, MLB center-fielder (Seattle Mariners, Cincinnati Reds, Chicago White Sox), 10-time Gold Glove winner and 13-time MLB All-Star, with 630 career home runs, born November 21, 1969. (Ken Griffey Jr. 2016 Photo: Arturo Pardavila III)
Dahlia Salem is 50
American actress of stage, television (Sofia Carlino on Another World; Claire Walsh on General Hospital; ER; The Naked Director; Now and Again), and films (The Nines; Cut!; New Port South; Paul Blart: Mall Cop), born November 21, 1971.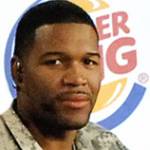 Michael Strahan is 50
Pro Football Hall of Fame, American NFL defensive end (New York Giants, 2007 Super Bowl champs), Daytime Emmy-winning TV football analyst & host (Fox NFL Sunday; Good Morning America; Live! with Kelly and Michael), born November 21, 1971. (Michael Strahan 2009 Photo: Felicia Juenke)
Rain Phoenix is 49 (nee Rain Joan of Arc Bottom)
American musician, backup vocalist (R.E.M.; Red Hot Chili Peppers), solo and lead singer (Papercranes; Venus and the Moon) & film actress (O; Harry + Max; Even Cowgirls Get the Blues; Maid to Order; $pent; Always Worthy; Forever; Rain), born November 21, 1972.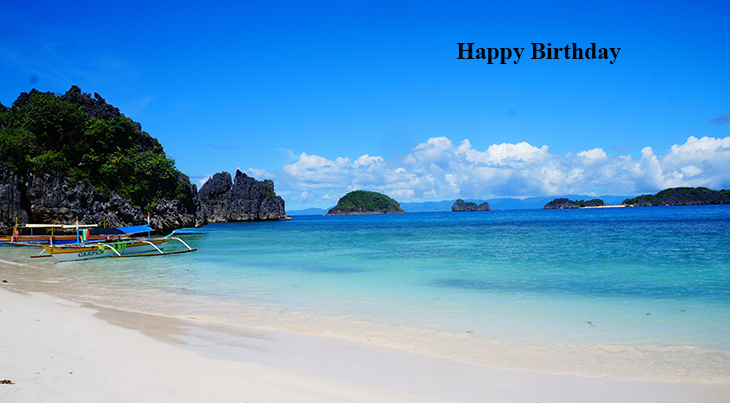 (Seaplane at Caramoan Beach, Philippines Photo by Jano Boscher via Unsplash)
Happy Birthday to everyone celebrating their birthday on November 21st!
Remember These November 21st Famous Birthdays
American actor of movies and TV (Mannix; One Day at a Time; The Colbys; The Bold Ones: The Lawyers; The Doctors and the Nurses; Guiding Light; Days of Our Lives; Jonathan Young on The Bold and the Beautiful) (born Nov. 21, 1924 – died May 16, 2018; age 93). Joseph Campanella died of Parkinson's disease complications. (Joseph Campanella 1971 Murder Once Removed)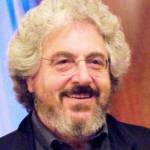 Harold Ramis
American comedian, actor, TV and movie screenwriter, producer & director (SCTV; Animal House; Meatballs; Caddyshack; Stripes; Ghostbusters; Groundhog Day; Multiplicity; Analyze This; As Good As It Gets) (born Nov. 21, 1944 – died Feb. 24, 2014; age 69). Harold Ramis died of autoimmune inflammatory vasculitis complications. (Harold Ramis 2009 Photo: Justin Hoch)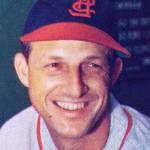 Stan Musial (nee Stanislaw Francsizek Musial; "Stan the Man")

Baseball Hall of Fame American Major League professional baseball player, MLB first baseman and outfielder, 3-time World Series champion (St. Louis Cardinals), 24-time All-Star, National League MVP (1943, 1946 & 1948) (born Nov. 21, 1920 – died Jan. 19, 2013; age 92). Stan Musial had Alzheimer's Disease when he died. (Stan Musial 1953 Card Photo: Bowman Gum)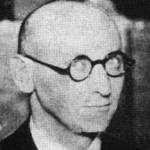 Isaac Bashevis Singer (nee Izaak Zynger)
Polish-American Yiddish writer, children's author (Yentl the Yeshiva Boy; The Golem), and novelist (Enemies, a Love Story; The Family Moskan; The Magician of Lublin), winner of the 1978 Nobel Prize in Literature & the 19874 National Book Award (born Nov. 21, 1902 – died July 24, 1991; age 88). Isaac Bashevis Singer had several strokes before he died. (Isaac Bashevis Singer 1930s Photo)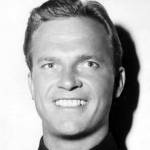 Ralph Meeker

American actor of Broadway (Mister Roberts; Picnic), TV (Not For Hire; The F.B.I.; Ironside), and movies (Kiss Me Deadly; Code Two; Paths of Glory; Four in a Jeep; Glory Alley; Jeopardy; Gentle Giant; The Detective; The Naked Spur; The Anderson Tapes) (born Nov. 21, 1920 – died Aug. 5, 1988; age 67). Ralph Meeker died of a heart attack. (Ralph Meeker 1953 Code Two Photo)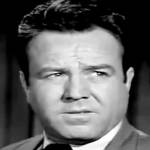 Steve Brodie (nee John Stevenson or John Stephens)
American actor of TV (The Life and Legend of Wyatt Earp; Bonanza; Lassie; Perry Mason; Rawhide) and movies (Arson For Hire; Roustabout; Blue Hawaii; Desperate; Three Came to Kill; Winchester '73; Sunset Pass; Crossfire; The Crimson Canary; Out of the Past) (born Nov. 21, 1919 – died Jan. 9, 1992; age 72). Steve Brodie died of cancer. (Steve Brodie 1961 Stagecoach West)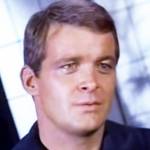 Michael Witney (nee Whitney Michael Armstrong)
American actor of TV (The Travels of Jaimie McPheeters; Bonanza; Death Valley Days; Charlie's Angels; Oil Strike North; The F.B.I.; The Richard Boone Show; Gunsmoke; Tarzan; Iron Horse; The Fugitive) & movies (Head On; W; 'Doc'; Darling Lili; The Way West) (born Nov. 21, 1931 – died Nov. 30, 1983; age 52). Michael Witney died of a heart attack. (Michael Witney 1967 12 O'Clock High)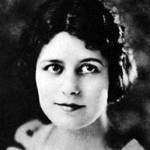 Alice Calhoun
American silent movie actress (Isle of Forgotten Women; Between Friends; The Man from Brodney's; Hidden Aces; The Down Grade; The Trunk Mystery; A Hero of the Big Snows; The Everlasting Whisper; The Man on the Box; Pampered Youth; Code of the Wilderness; The Midnight Alarm) (born Nov. 21, 1900 – died June 3, 1966; age 65). (Alice Calhoun 1923 Photo: C. Heighton Monroe)
*Images are public domain or Creative Commons licensed & sourced via Wikimedia Commons, Vimeo, YouTube, or Flickr, unless otherwise noted*