August 1st Birthdays
If you were born on August 1st you share a celebrity birthday with these famous people: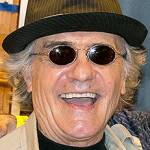 Terry Kiser is 84

American actor of movies (Weekend at Bernie's; Looker; Sugar Time; Making Love; Into the Sun; Rachel, Rachel), stage, and TV (Carol & Company; Cory Boucher on The Secret Storm; Dr. John Rice on The Doctors; Johnny Dynamo; Hill Street Blues), born August 1, 1939. (Terry Kiser 2015 Photo: Rob DiCaterino)
Giancarlo Giannini is 81
Italian actor of TV & movies (The Secret of Santa Vittoria, Swept Away; The Immortal Bachelor; Life is Beautiful; American Dreamer; A Walk in the Clouds; Quantum of Solace; Man on Fire; Casino Royale), born August 1, 1942. (Giancarlo Giannini 1973 The Sensual Man Photo: Rino Petrosino)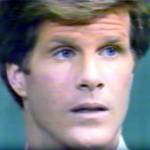 Brian Patrick Clarke is 71 (married Kathy Johnson)
American actor of television (Storm Logan on The Bold and the Beautiful; Grant Putnam on General Hospital; Eight is Enough; Sunset Beach; The Young and the Restless; Delta House; Drop Dead Diva) and movies (Sydney White), born August 1, 1952. (Brian Patrick Clarke 1980s Promo: ABC)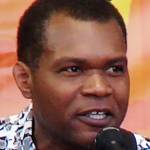 Robert Cray is 70 (aka Night Train Clemons)
Grammy Award-winning Blues Hall of Fame American blues-rock songwriter & singer (Smoking Gun; Don't Be Afraid of the Dark; The Forecast (Calls for Pain); Acting This Way; I Guess I Showed Her; Right Next Door (Because of Me); Baby Lee; Consequences), born August 1, 1953. (Robert Cray 2009 Photo: Alex G)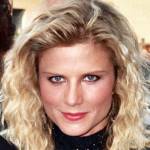 Laura Johnson is 66 (ex of Harry Hamlin)

American actress of TV (Terry Ranson Hartfod Channing on Falcon Crest; Born Free; Heartbeat; Dallas; Romance Theatre; L.A. Law), and movies (Deadly Exposure; Fatal Instinct; Paper Hearts; Beyond Reason; Judge and Jury; Mr. Atlas; California Myth), born August 1, 1957. (Laura Johnson 1987 Photo: Alan Light)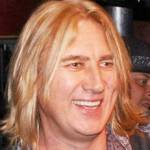 Joe Elliott is 64 (nee Joseph Thomas Elliot Jr.; aka Zeff Elliott)
British rock songwriter & lead singer for Def Leppard (Pour Some Sugar on Me; Photograph; Rock of Ages; Women; Hysteria; Animal; Stand Up (Kick Love into Motion); Let's Get Rocked; Promises; Two Steps Behind; Make Love Like a Man), born August 1, 1959. (Joe Elliott 2005 Photo: Rsause2771)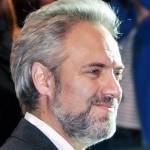 Sam Mendes is 58 (nee Samuel Alexander Mendes; ex of Kate Winslet)

American director & producer of stage, movies (American Beauty; Road to Perdition; Skyfall; Spectre; The Kite Runner; Revolutionary Road; Grand Hotel; Jarhead; Things We Lost in the Fire; Starter for 10) and TV (The Hollow Crown; Informer), born August 1, 1965. (Sam Mendes 2012 Photo: Georges Biard)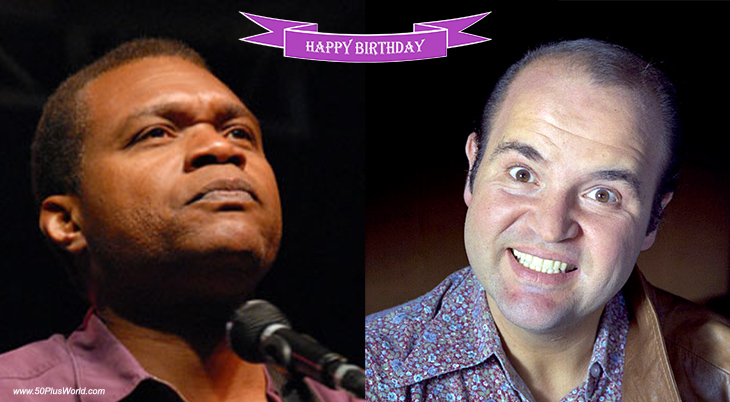 (Robert Cray 2007: Steve Hopson Photography | Dom DeLuise 1975: Allen Warren)
Happy Birthday to everyone celebrating their birthday on August 1st!
Remembering These August 1st Famous Birthdays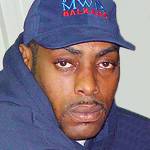 Coolio (nee Artis Leon Ivey Jr.)

Grammy Award-winning American rap artist (Gangsta's Paradise; 1, 2 ,3 ,4 [Sumpin' New]; Cu When U Get There; Fantastic Voyage; Too Hot; It's All the Way Live [now]), actor, celebrity & chef of movies & television (Cookin' with Coolio; Hollywood Squares; Celebrity Big Brother) (born Aug. 1, 1963 – died Sept. 28, 2022; age 59. (Coolio 2002 Photo: US Army)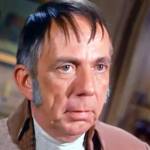 Henry Jones
Tony Award-winning American actor of stage, TV (Judge Jonathan Dexter on Phyllis; Channing; Falcon Crest; Mrs. Columbo; I Married Dora; The Girl With Something Extra) & movies (3:10 to Yuma; Vertigo; The Bad Seed; Stay Away, Joe; Support Your Local Sheriff!; Skin Game) (born August 1, 1912 – died May 17, 1999; age 86). Henry Jones died after a fall. (Henry Jones 1967 Daniel Boone)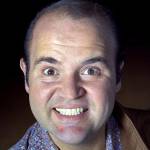 Dom DeLuise (nee Dominick DeLuise; married Carol Arthurf)
American comedian, actor of TV (Lotsa Luck; Hollywood Squares; The Dom DeLuise Show) & films (Blazing Saddles; The Glass Bottom Boat; The Cannonball Run; Silent Movie; The Best Little Whorehouse in Texas; The Cheap Detective; The World's Greatest Lover) (born August 1, 1933 – died May 4, 2009; age 75). Father of David, Michael, & Peter DeLuise. (Dom DeLuise 1975: Allan Warren)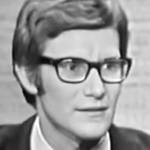 Yves Saint-Laurent (Yves Henri Donat Mathieu-Saint-Laurent)
French-Algerian former head fashion designer for the House of Dior, co-founder of the Yves Saint Laurent YSL fashion house and brand, known for non-white models, women's tuxedo suits & the trapeze dress (born August 1, 1936 – died June 1, 2008; age 71). Cause of death for Yves Saint-Laurent was brain cancer. (Yves Saint-Laurent 1965 Photo: What's My Line?)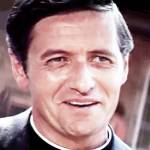 Arthur Hill

Tony Award-winning Canadian actor of stage, TV (Owen Marshall, Counselor at Law; Glitter; The F.B.I.), and movies (The Young Doctors; The Ugly American; Harper; Petulia; The Andromeda Strain; A Bridge Too Far; The Champ) (born August 1, 1922 – died Oct. 22, 2006; age 84). Cause of death for Arthur Hill was Alzheimer's Disease. (Arthur Hill 1971 Rabbit, Run Trailer)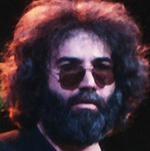 Jerry Garcia (nee Jerome John Garcia)
American psychedelic rock musician, singer, songwriter, and lead guitarist with Rock & Roll Hall of Fame band The Grateful Dead (Touch of Grey; Truckin'; Sugar Magnolia; Hell in a Bucket; Throwing Stones; Stealin'; Uncle John's Band; Let Me Sing Your Blues Away) (born Aug. 1, 1942 – 1995; age 53). Jerry Garcia died of a heart attack (Jerry Garcia 1970s Photo: Carl Lender)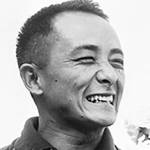 Sammy Lee (nee Samuel Lee)

International Swimming Hall of Fame Korean-American doctor, diving coach, and Olympic gold medal platform diver at the 1948 London & 1952 Helsinki Olympic Games; 1948 Olympics 3m springboard diving bronze medal (born August 1, 1920 – died Dec. 2, 2016; age 96). Sammy Lee died of pneumonia complications. (Sammy Lee 1952 Helsinki Olympics Photo: Associated Press)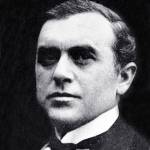 Augustus Phillips 
American silent film actor (The Gates of Eden; The Brass Check; Frankenstein; The Grim Game; One Hour Before Dawn; Blue Jeans; The Butterfly Man; Miss Robinson Crusoe; Daybreak; Peggy Does Her Darndest; The Lion's Den; Toby's Bow; Thrown to the Lions; The Crimson Cross; A Woodland Paradise) (born Aug. 1, 1874 – died Sept. 29, 1944; age 70). (Augustus Phillips 1912: Edison)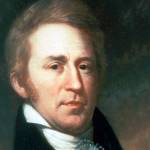 William Clark
American frontiersman, Northwest Indian War soldier (Legion of the United States militia), Corps of Discovery explorer & cartographer (Lewis and Clark Expedition, mapping the Louisiana Purchase), US Indian Affairs agent / Native American Diplomat, and Missouri territorial governor (born Aug. 1, 1770 – died Sept. 1, 1838; age 68). (William Clark 1810: Charles Willson Peale)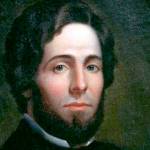 Herman Melville
America sailor on merchant ships & whalers, U.S. Navy seaman (USS United States), short story writer (Bartleby, the Scrivener; Billy Budd; Benito Cereno), travel-adventure novelist (Moby-Dick; Typee; Omoo; White-Jacket; The Confidence-Man; Mardi), and poet (Clarel) (born Aug. 1, 1819 – died Sept. 28, 1891; age 72). (Herman Melville c. 1846-1847: Asa Weston Twitchell)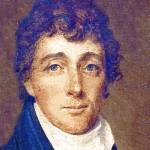 Francis Scott Key
Songwriters Hall of Fame American anti-abolitionist slave owner, real estate & criminal trial lawyer, American Colonization Society (sending freed slaves to Africa) leader; U.S. Attorney for the District of Columbia; poet & lyricist (Defence of Fort M'Henry / The Star-Spangled Banner) (born Aug. 1, 1779 – died Jan. 11, 1843; age 63). (Francis Scott Key c. 1825: Joseph Wood)
*Images are believed to be in the public domain or Creative Commons licensed & sourced via Wikimedia Commons, Vimeo, or Flickr, unless otherwise noted*