October 3rd Birthdays
If you were born on October 3rd, you share a birthday with these famous people: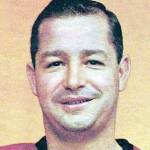 Glenn Hall is 88 ("Mr. Goalie")
Hockey Hall of Fame septuagenarian retired Canadian professional hockey player, NHL goalie and 3-time Vezina Trophy-winning "Butterfly" style hockey goaltender (Detroit Red Wings, Chicago Black Hawks, St. Louis Blues) born October 3, 1931. (Glenn Hall 1963-1965 Photo: Ralston-Purina)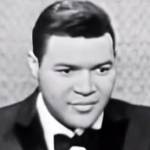 Chubby Checker is 78 (nee Ernest Evans)
Septuagenarian American dancer, voice artist (The Class), singer-songwriter (The Twist; Limbo Rock; Pony Time; The Fly; Knock Down the Walls), and occasional actor (Twist Around the Clock; Don't Knock the Twist), born October 3, 1941. (Chubby Checker 1962 What's My Line? Screenshot)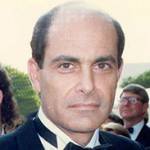 Alan Rachins is 77
American actor of stage, TV (Douglas Brackman Jr. on L.A. Law; Larry Finkelstein on Dharma & Greg; The Texas Ranger; General Hospital), movies (Heart Condition; Showgirls; Leave It to Beaver; North; Always), and septuagenarian born October 3, 1942. (Alan Rachins 1988 Photo: Alan Light)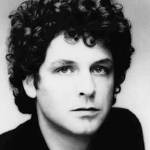 Lindsey Buckingham is 70
American music producer, lead guitarist and singer-songwriter (Trouble), for Rock & Roll Hall of Fame band Fleetwood Mac (Go Your Own Way; Tusk; Gypsy; Big Love; Rhiannon; Dreams; Don't Stop), and septuagenarian born October 3, 1949. (Lindsey Buckingham 1981 Photo: Jim Shea / Asylum Records)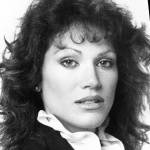 Pamela Hensley is 69  (aka Pamela Hensley Vincent)
American senior, retired model and actress of TV (C. J. Parsons on Matt Houston; Marcus Welby, M.D.; Kingston: Confidential; The New Treasure Hunt) and movies (Buck Rogers in the 25th Century; The Nude Bomb), born October 3, 1950. (Pamela Hensley 1982 Photo: ABC)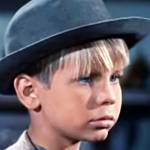 Dennis Holmes is 69
American former 1950s-1960s child actor of TV (Mike Williams on Laramie; Wagon Train; Leave It to Beaver; Bachelor Father; The Jack Benny Program; The Virginian; 77 Sunset Strip), movies (The Fiercest Heart; Key Witness; Woman Obsessed), and senior born October 3, 1950. (Dennis Holmes 1960 Bonanza)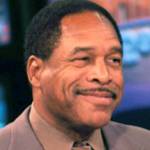 Dave Winfield is 68 (nee David Mark Winfield)
Baseball Hall of Fame American MLB right fielder (San Diego Padres; New York Yankees; California Angels; Toronto Blue Jays – 1992 World Series Champs), 12-time MLB All-Star, 7-time Gold Glove & 6-time Silver Slugger Awards, born October 3, 1951. (Dave Winfield 2006 Photo: Phil Konstantin)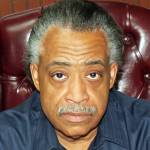 Al Sharpton is 65 (nee Alfred Charles Sharpton Jr.)
American civil rights activist, founder of the National Youth Movement, radio & TV talk show host and news correspondent (Politics Nation with Al Sharpton; Keepin' It Real; Deadline: White House; Sharp Talk), and author (Al on America), born October 3, 1954. (Al Sharpton 2007 Photo: David Shankbone)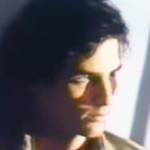 Hart Bochner is 63
Canadian screenwriter, director & actor of TV (War and Remembrance; The Starter Wife; The Sun Also Rises; East of Eden) and movies (Rich and Famous; Supergirl; Die Hard; Mr. Destiny; Islands in the Stream; Breaking Away), born October 3, 1956. (Hart Bochner 1980 Haywire Promo: CBS)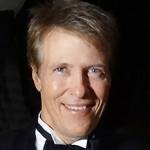 Jack Wagner is 60 (nee Peter John Wagner II)
American singer (All I Need) & actor of TV (Dr. Peter Burns on Melrose Place; Frisco Jones on General Hospital; When Calls the Heart; Santa Barbara; The Bold and the Beautiful; Titans; Sunset Beach) and movies (Play Murder for Me; Cupids Prey), born October 3, 1959. (Jack Wagner 2012 Photo: Jennifer Su)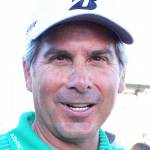 Fred Couples is 60 (nee Frederick Steven Couples; "Boom Boom")
World Golf Hall of Fame 55+ American pro golfer, 1991-1992 PGA Tour Player of the Year, 1992 Masters Tournament champion, 1991-1992 Vardon Trophy and Byron Nelson Award winner, born October 3, 1959. (Fred Couples Photo: Tech. Sgt. Meredith Mingledorff / USAF)
Marcus Giamatti is 58
American 55+ acting teacher & actor of stage, TV (Peter Gray on Judging Amy; Flying Blind; Another World; Big Time in Hollywood, FL; The Young and the Restless; CSI: Cyber), movies (The Business of Strangers; Starving in Suburbia; The Curse of Downer's Grove; Necessary Roughness), writer, and musician, born October 3, 1961.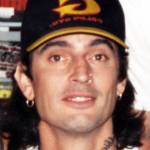 Tommy Lee is 57 (nee Thomas Lee Bass)
American 55+ rock musician, Motley Crue drummer (Girls, Girls, Girls; Dr. Feelgood; Without You; Smokin' in the Boys Room; Looks That Kill; Kickstart My Heart), reality TV producer & star (Rock Star: Supernova; Tommy Lee Goes to College) born October 3, 1962. (Tommy Lee 2010 Photo:C Thomas)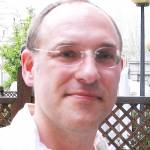 Simon Scarrow is 57
Nigerian-United Kingdom historical fiction novelist, author of Eagles of the Empire & Revolution series (Under the Eagle; Centurion; Praetorian; Young Bloods; Fire and Sword), and young adult books (Gladiator: Fight for Freedom) born October 3, 1962. (Simon Scarrow 2007 Photo: Revista Stilus)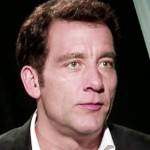 Clive Owen is 55
British actor of movies (Inside Man; Children of Men; Gosford Park; The Rich Man's Wife; Elizabeth: The Golden Age; The Bourne Identity; King Arthur; Beyond Borders; Sin City; Derailed; The Boys Are Back) and TV (Hemingway & Gellhorn), born October 3, 1964. (Clive Owen on Shadow Dancer 2013: Caryn James)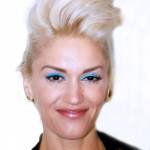 Gwen Stefani is 50
American lead singer of No Doubt (Don't Speak; Hey Baby; Underneath It All; It's My Life; Hella Good; Just a Girl) and solo recording artist (Hollaback Girl; Rich Girl; The Sweet Escape; Wind It Up; What You Waiting For; Cool; 4 in the Morning), born October 3, 1969. (Gwen Stefani 2009 Photo: Liton Ali)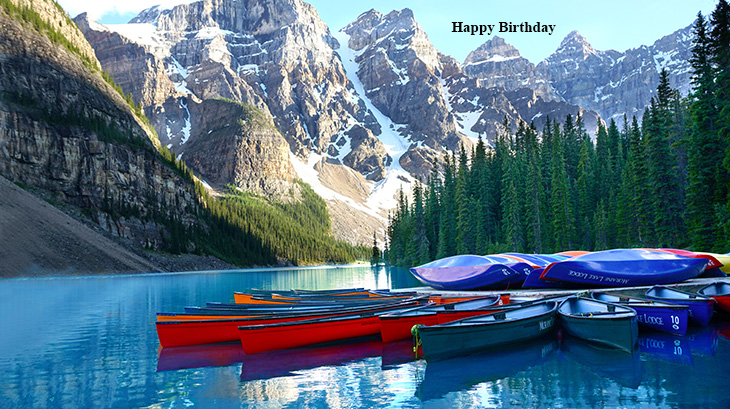 (Canoes on Moraine Lake, Banff National Park, Alberta, Canada Photo: Matthew Fournier via Unsplash)
Happy Birthday to everyone celebrating their birthday on October 3rd!
And remembering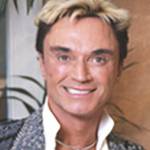 Roy Horn is 75 (nee Uwe Ludwig Horn)
German-American entertainer, white lions and tigers magician with partner Siegfried Fischbacher (Siegfried & Roy at the Mirage Resort and Casino 1990-2003) (born Oct. 3, 1944 – died May 8, 2020; age 75). Roy Horn died of suffered a disabling attack from a tiger in 2003. He contracted COVID-19 shortly before he died. (Roy Horn c. 2003 Photo: Carol M Highsmith)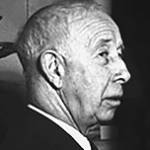 A. Y. Jackson (nee Alexander Young Jackson)
Canadian World War I artist and landscape painter (House of Ypres; Vimy Ridge from Souchez Valley; Terre Sauvage), and Beaver Hall Group, Group of Seven, and Canadian Group of Painters founding member (born Oct. 3, 1882 – died Apr. 5, 1974; age 91). A. Y. Jackson had a major stroke in 1965. (A. Y. Jackson 1944 Photo: National Film Board of Canada)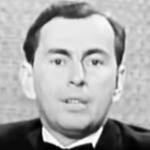 Gore Vidal (nee Eugene Louis Vidal; pseudonym Edgar Box)
American political essayist, satirical, historical, and mystery novelist (Myra Breckinridge; Burr; Julian; Lincoln; Death before Bedtime), and playwright (Visit to a Small Planet) (born Oct. 3, 1925 – died July 31, 2012; age 86). Gore Vidal had Wernicke-Korsakoff syndrome and died of pneumonia. (Gore Vidal 1964 What's My Line?)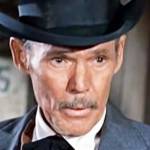 Henry Hull

American actor of stage, TV (Wagon Train; Suspense), and movies (Lifeboat; Werewolf of London; High Sierra; The Buccaneer; The Return of Frank James; Great Expectations; Mourning Becomes Electra;Fighter Squadron; Portrait of Jennie; El Paso; The Fountainhead) (born Oct. 3, 1890 – died Mar. 8, 1977; age 86). Cause of death for Henry Hull is unknown. (Henry Hull 1960 Bonanza)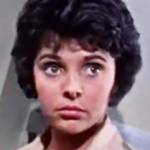 Madlyn Rhue (nee Madeleine Roche)
American actress of TV (Bracken's World; Executive Suite; Fame; Murder, She Wrote; Mannix; Ironside; Cannon; The Fugitive; Hawaii Five-O; The Man From U.N.C.L.E.) & films (A Majority of One; Escape From Zahrain; He Rides Tall) (born Oct. 3, 1935 – died Dec. 16, 2003; age 68). Madlyn Rhue had multiple sclerosis and died of pneumonia. (Madlyn Rhue 1959 Operation Petticoat)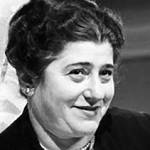 Gertrude Berg (nee Tillie Edelstein)
Tony and Emmy Award-winning American songwriter, producer, writer, and actress of stage (A Majority of One), radio (The Rise of the Goldbergs) and TV (The Goldbergs; The Gertrude Berg Show; The Milton Berle Show) (born Oct. 3, 1899 – died Sept. 14, 1966; age 66). Gertrude Berg died of heart failure. (Gertrude Berg 1952 The Goldbergs Photo: NBC Television)
James Herriot (nee James Alfred Wight)

British veterinarian and writer (All Creatures Great and Small / If Only They Could Talk, It Shouldn't Happen to a Vet; All Things Bright and Beautiful / Let Sleeping Vets Lie, Vet in Harness) (born Oct. 3, 1916 – died Feb. 23, 1995; age 78). James Herriot had prostate cancer before he died. 
*Images are public domain or Creative Commons licensed & sourced via Wikimedia Commons, Vimeo, YouTube, or Flickr, unless otherwise noted*