"The Twist" is 55!
2 videos – Chubby Checker on Dick Clark, and a montage of TV shows and movie clips including "The Beaver", Mad Men cast, John Travolta/Uma Thurman, and many others "twisting" to the tune. Chubby Checker's The Twist ended it's first one-week run as the #1 Billboard Hot 100 hit 55 years ago today. Seniors and older baby boomers may remember The Twist's swivel action with nostalgia.
The Twist was originally written, recorded and released in 1959 by Hank Ballard and the Midnighters, and it made it to #28 on the Billboard Hot 100 charts that year.
Chubby Checker released his version of The Twist on June, 1960 and on September 19, 1960 it began it's one-week run as the #1 hit; it reached #1 again 2 years later in January 1962. It was Chubby's version of the tune that launched the 60's dance craze with baby boomer teenagers and their parents, immortalized in the above clips. American hip-hop group The Fat Boys released a version of the song in 1988 that featured Chubby Checker and made it to #2 on the UK charts.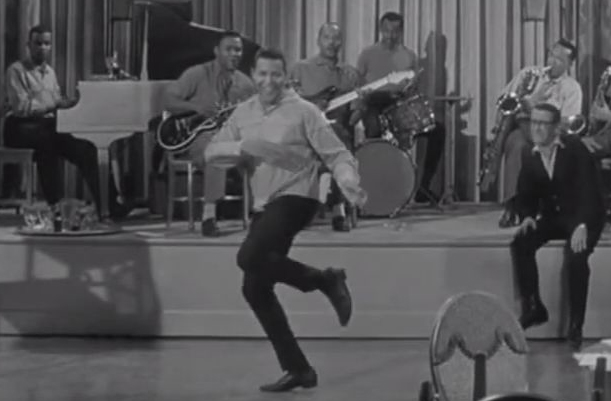 (Chubby Checker Dancing – 1961 Twist Around the Clock Screenshot)