Were You Alive In March 1945?
Baby Boomer Trivia From March 1945: End of the WWII British Commonwealth Air Training Plan, Victory in Manila, Going My Way wins the Oscar for Best Picture, 

World War II British Commonwealth Air Training Plan Ends
Senior citizens will remember the WWII British Commonwealth Air Training Plan which began April, 1940.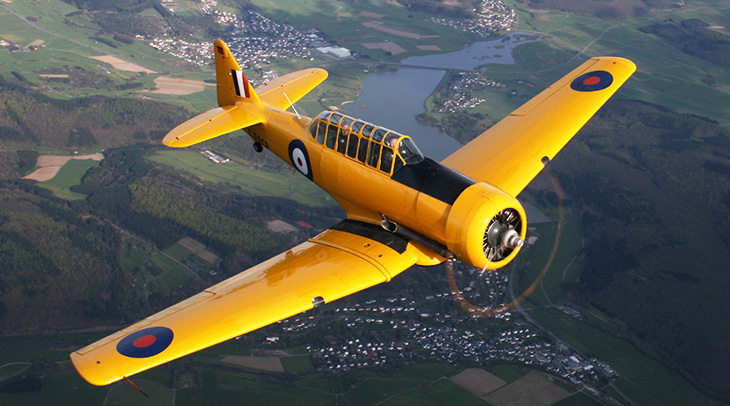 (Harvard T6/AT16 II British Commonwealth Air Training Plane Photo: J. Klank CC BY-SA)
Between April 1940-March 1940, over 131,000 pilots and aircrew were trained in Canada. The program was discontinued in March 1945; with the end of WWII in sight they had a surplus of trained pilots and aircrew.
WWII Manila, Phillipines Liberation 
Manila, Philippines was liberated from the Japanese by Filipino and U. S. soldiers on March 3, 1945 when the Battle of Manila ended. On March 19, 1945 Japan bombed the USS Franklin aircraft carrier, killing 800 of her crew. In Germany, the Rhine River bridge was taken by U. S. soldiers in Operation Plunder beginning on March 23, 1945.
General Douglas MacArthur's victory in the month-long Battle of Manila was an important turning point in the Pacific war campaign of WWII; MacArthur died in 1964. The baby boomer generation (many of whom are now senior citizens themselves), can watch the Gary Cooper movie Task Force (1949) which includes footage of the actual bombing attack on the USS Franklin.

Going My Way the movie & Bob Kurland, NCAA College Basketball MVP
The Bing Crosby musical Going My Way (1944) wins Best Picture at the 17th Academy Awards on March 15, 1945.
NCAA college basketball stars and "giants" – 6'10" tall George Milkan of DePaul University and 7′ tall Bob (Robert) Kurland of Oklahoma State University – and their teams, competed against each other at Madison Square Gardens in New York City. Things were "Going My Way" for Bob Kurland – Oklahoma State University won and became the 1945 NCAA College Basketball National Champions; Kurland was named Most Outstanding Player.