December 23rd Birthdays
If you were born on December 23rd, you share a celebrity birthday with these famous people:
Harry Shearer is 79

Emmy Award-winning American comedian, musician, screenwriter, voice over & character actor of TV (Saturday Night Live; The Simpsons) and movies (This is Spinal Tap; Dick; Nixon's The One; America 2-Night; Plain Clothes), born December 23, 1943. (Harry Shearer 2010 Photo: Derek Bridges)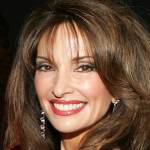 Susan Lucci is 76
Daytime Emmy Award-winning American author, host & actress of TV (Erica Kane on All My Children; Genevieve Delatour on Devious Maids; Dallas; Hot in Cleveland; Love is a Many Splendored Thing; Deadly Affairs), born December 23, 1946. (Susan Lucci 2009 Photo: The Heart Truth / U.S. Govt.)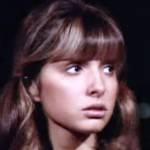 Judy Strangis is 73
American screenwriter (CBS Schoolbreak Special) and actress of movies & TV (Helen Loomis on Room 222; Electra Woman and Dyna Girl; Batman; Love, American Style; CHiPs; Barnaby Jones; Medical Center; Mod Squad; Bewitched; The Twilight Zone), born December 23, 1949. (Judy Strangis 1970 Dan August)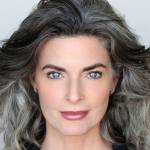 Joan Severance is 64
American fashion model & actress of TV (Love Boat: The Next Wave; Wiseguy; Wicked Wicked Games) and movies (Bird on a Wire; See No Evil, Hear No Evil; Payback; Black Scorpion films), born December 23, 1958. (Joan Severance 2016 Photo: Dana Patrick Photography & JoanSeverance.com)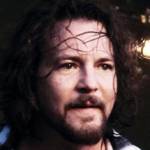 Eddie Vedder is 58 (nee Edward Louis Severson III)
Rock & Roll Hall of Fame American rock musician, lead singer and songwriter of Pearl Jam (Jeremy; Last Kiss; Merkin Ball / I Got Id; Daughter; Who You Are; Given to Fly; Alive; Go; Immortality; Black; Better Man; Brother), born December 23, 1964. (Eddie Vedder 2010 Photo: Michele Boccamazzo)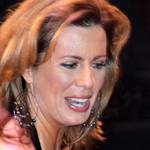 Martha Byrne is 53
American actress of TV (Becky on Roy; Lily Walsh Snyder on As the World Turns; Andrea Floyd on General Hospital; Anacostia; Pretty the Series; The Young Riders; Kate & Allie) and movies (Sliding Home; Anna to the Infinite Power), born December 23, 1969. (Martha Byrne 2012 Photo: Henk Bezemer)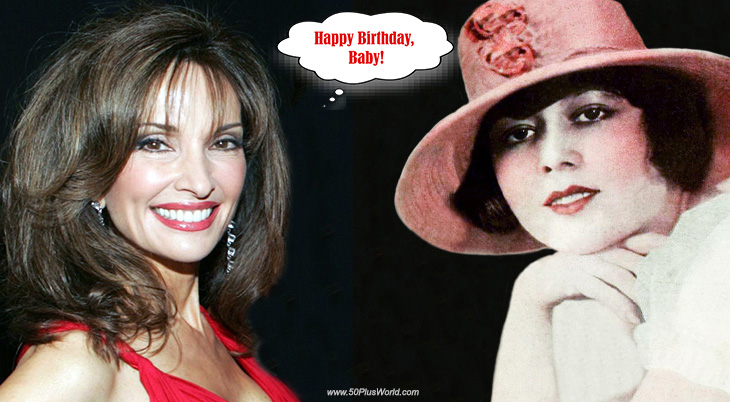 (Susan Lucci 2009: The Heart Truth | Ann Pennington 1917)
Happy Birthday to everyone celebrating their birthday on December 23rd!
Remember These December 23rd Famous Birthdays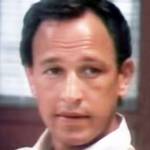 Frederic Forrest (nee Frederic Fenimore Forrest Jr.)
American actor of movies (The Rose; The Don is Dead; When the Legends Die; Apocalypse Now; The Missouri Breaks; Point Blank; The Conversation; Falling Down; The Rose; Hammett; Lassie; The Quality of Light) and TV (21 Jump Street; Lonesome Dove) (born Dec. 23, 1936 – died June 23, 2023; age 86). Ex of Marilu Henner. (Frederic Forrest 1983 Saigon – Year of the Cat)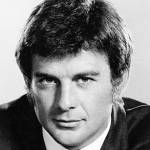 James Stacy (nee Maurice William Elias; ex of Kim Darby, Connie Stevens)
American actor of TV (Johnny Madrid Lancer on Lancer; The Adventures of Ozzie and Harriet; Wiseguy; Gunsmoke; The Donna Reed Show) and movies (Summer Magic; Posse; Double Exposure; Flareup; Something Wicked This Way Comes) (born Dec. 23, 1936 – died Sept. 9, 2016; age 79). James Stacy died of anaphylactic shock. (James Stacy 1968 Lancer Photo: CBS Television)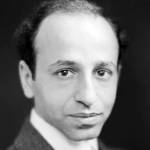 Yousuf Karsh
Armenian-Canadian celebrity portrait photographer (Winston Churchill; Humphrey Bogart; Ernest Hemingway; Elizabeth Taylor; George Bernard Shaw; Princess Elizabeth; Audrey Hepburn; Muhammad Ali) (born Dec. 23, 1908 – July 13, 2002; age 93). Yousuf Karsh died after surgery. (Yousuf Karsh 1936 Photo: Claude Castonguay / Library and Archives Canada)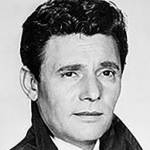 Harry Guardino
American character actor of stage, movies (Houseboat; Jigsaw; Pork Chop Hill; Dirty Harry; Hell is for Heroes; Madigan; The Hell With Heroes; The Enforcer, and TV (The Reporter; The New Perry Mason; Monty Nash; Murder, She Wrote; Hawaii Five-O) (born Dec. 23, 1925 – July 17, 1995; age 69). Harry Guardino died of lung cancer. (Harry Guardino 1964 The Reporter Photo: CBS TV)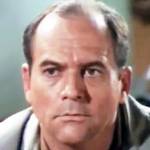 Gerald S. O'Loughlin  (nee Gerald Stuart O'Loughlin Jr.)

American actor of stage, TV (Lt. Ed Ryker on The Rookies; Guiding Light; Joe Kaplan on Our House; Men at Law; Automan; The Doctors) and movies (A Hatful of Rain; In Cold Blood; Ice Station Zebra; The Valachi Papers; Frances; City Heat; A Man Called Adam; Frances; Twilight's Last Gleaming; Cop Hater) (born Dec. 23, 1921 – died July 31, 2015; age 93). (Gerald S. O'Loughlin 1971 Dan August)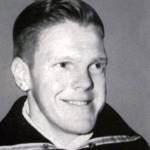 Bob Kurland 
Naismith Memorial Basketball Hall of Fame American amateur basketball player, 2X NCAA champion center (Oklahoma A&M); Phillips 66ers 6X AAU All-American & 3X champion; 2X Summer Olympics gold medals (USA team – 1948 London; 1952 Helsinki) (born Dec. 23, 1924 – died Sept. 29, 2013; age 88). (Bob Kurland 1944-1945: Oklahoma A&M)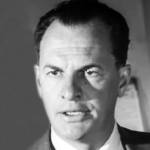 James Gregory 

American actor of TV (Inspector Frank Luger on Barney Miller; The Lawless Years; Danger; Detective School; Ironside) & movies (The Manchurian Candidate; PT 109; Captain Newman, M.D.; Underwater Warrior; Al Capone; Murderers' Row; Clambake) (born Dec. 23, 1911 – Sept. 16, 2002; age 90). James Gregory died of natural causes. (James Gregory 1957 The Young Stranger Trailer)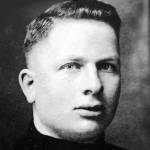 Cy Denneny (nee Cyril Joseph Denneny)
Hockey Hall of Fame Canadian professional hockey player, top-scoring NHL forward (Ottawa Senators 1916-1928; Boston Bruins player-coach 1928-1929) with 4 Stanley Cup wins (1920, 1921, 1923 & 1927) (born Dec. 23, 1891 – died Sept. 10, 1970; age 78). Cause of death for Cy Denneny is unknown. (Cy Denneny 1920 Ottawa Senators Photo: Ross Dunn / Flickr)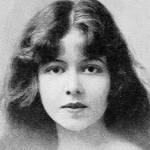 Ann Pennington (nee Anna Pennington; "Tiny Penny")
American "Black Bottom" dancer & actress of Broadway (Ziegfeld Follies; George White's Scandals) and silent movies (Gold Diggers of Broadway; Hello Baby!; Tanned Legs; Night Parade; The Golden Strain; Madame Behave; The Mad Dancer; Sunshine Nan) (born Dec. 23, 1893 – died Nov. 4, 1971; age 77). Ann Pennington died of a stroke. (Ann Pennington 1916 Photo: Picture Play)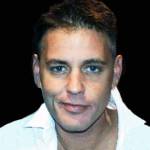 Corey Haim (ex-fiance of Nicole Eggert; ex-partner of Alyssa Milano)
Canadian actor of TV (The Edison Twins) & films (Lucas; The Lost Boys; License to Drive; Murphy's Romance; Firstborn; Silver Bullet; Oh, What a Night; The Hostage Game; Dream a Little Dream; Watchers) (born Dec. 23, 1971 – died Mar. 10, 2010; age 38). Corey Haim was addicted to prescription drugs and died of lung and heart ailments. (Corey Haim 2008: Bree from Worcester, MA)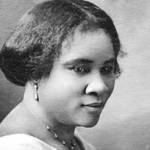 Madam C. J. Walker (nee Sarah Breedlove)
National Women's Hall of Fame American hair care products entrepreneur (developed a sales agent training program; beauty salons, door-to-door & mail-order businesses), hair stylist, activist, & philanthropist; orphaned at age 7, and the 1st self-made female millionaire in America (born Dec. 23, 1867 – died May 25, 1919; age 51). (Madam C. J. Walker 1914: Scurlock Studio)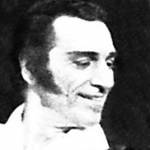 José Greco (nee Costanzo Greco)
Italian-American flamenco dancer & choreographer, José Greco Dance Company &José Greco Foundation for Hispanic Dance founder, performer of stage, TV & classic movies (Ship of Fools; The Proud and the Damned; Holiday for Lovers; Around the World in 80 Days), author (Gypsy in My Soul) (born Dec. 23, 1918 – died Dec. 31, 2000; age 82). (José Greco 1975: Larry Bessel)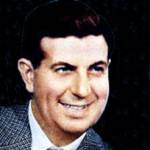 Don McNeill (nee Donald T. McNeill)
Radio Hall of Fame golden age of radio script editor, actor, host & announcer of long-running (1933-1968) radio and television variety/talk show The Breakfast Club (comedy, vocal groups, soloists, chat), Take Two game show host, later a communications teacher (born Dec. 23, 1907 – died May 7, 1996; age 88). (Don McNeill 1949: Radio Mirror)
John Callahan (ex of Eva LaRue)
American actor of movies & TV (Eric Stavros on Falcon Crest; Edmund Grey on All My Children; Leo Russell on General Hospital; Craig Hunt on Santa Barbara; Dr. Baker on Days of Our Lives; Det. Mackenzie Johnson on The Bay; Watch Over Me; Emerald Point N.A.S.; Murder, She Wrote; Desperate Housewives) (born Dec. 23, 1953 – died Mar. 28, 2020; age 66). John Callahan died of a stroke.
*Images are public domain or Creative Commons licensed & sourced via Wikimedia Commons or Flickr, unless otherwise noted*