July 9th Birthdays
If you were born on July 9th you share a celebrity birthday with these famous people: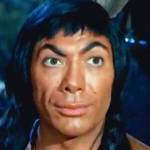 Ed Ames is 95 (nee Edmund Dantes Urick; "The Boston Baritone")
Vocal Group Hall of Fame American singer solo (My Cup Runneth Over), with his siblings in The Ames Brothers (Rag Mop; Sentimental Me; Undecided), and actor of stage, TV (Mingo on Daniel Boone; The Ed Sullivan Show; McCloud; Mike Hammer; The Rifleman), born July 9, 1927. (Ed Ames 1968 Daniel Boone)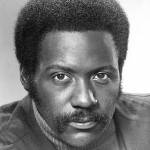 Richard Roundtree is 80
American actor of TV (Dr. Daniel Reubens on Generations; Oliver Travers on As the World Turns; Diary of a Single Mom; Outlaws; Desperate Housewives; Being Mary Jane), movies (Shaft films; Earthquake; Inchon; The Big Score; City Heat; Se7en), born July 9, 1942. (Richard Roundtree 1973 Shaft Photo: CBS TV)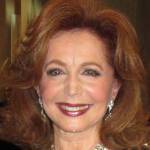 Suzanne Rogers is 79 (nee Suzanne Cecelia Crumpler)
Daytime Emmy Award-winning American dancer-actress of stage (Radio City Music Hall), daytime soap opera Days of our Lives (Maggie Horton Kiriakis for over 40 years, since 1973), and other TV shows (Quincy M.E.; Love, American Style), born July 9, 1943. (Suzanne Rogers 2014 Photo: Greg Hernandez)
Dean Koontz is 77
Best-selling American horror and suspense thriller writer, novelist (Starquest; Blood Risk; Fear Nothing – Moonlight Bay series; Odd Thomas series; Prodigal Son – Frankenstein series; The Silent Corner – Jane Hawk series), born July 9, 1945.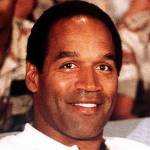 O. J. Simpson is 75 (nee Orenthal James Simpson; "The Juice")
Pro Football Hall of Fame American NFL running back (Buffalo Bills; San Francisco 49ers), 1968 Heisman Trophy winner, actor of TV (1st & Ten) and films (The Cassandra Crossing; No Place to Hide; Naked Gun movies), and convicted felon, born July 9, 1947. (O.J. Simpson 1990 Photo: Gerald Johnson)
Ray Baker is 74
American character actor of stage, TV (Down Home; Great Scott!; Cybill), movies (Silkwood; Places in the Heart; Silverado; Rain Man; Total Recall; Executive Decision; Hard Rain; What Lies Beneath; Without a Paddle), born July 9, 1948.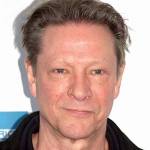 Chris Cooper is 71 (nee Christopher Walton Cooper)
American actor of TV (Lonesome Dove; 11.22.63) and movies (American Beauty; Adaptation; Lone Star; A Time to Kill; The Horse Whisperer, October Sky; The Bourne Identity; Seabiscuit; Syriana; Breach; New York, I Love You; The Town), born July 9, 1951. (Chris Cooper 2009 Photo: David Shankbone)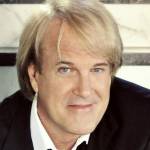 John Tesh is 70
Emmy Award-winning American pianist, sportscaster, TV composer, reporter & host (Entertainment Tonight; Intelligence for Your Life TV; One on One with John Tesh; John & Leeza From Hollywood; NBA on NBC theme; Bobby's World theme), born July 9, 1952. (John Tesh Photo: TeshMusic.Com)
Debbie Sledge is 68 (nee Debra Sledge)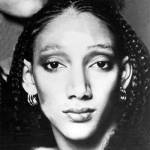 American Sister Sledge singer (We Are Family; He's the Greatest Dancer; My Guy; Frankie; All American Girls; Lost in Music; Next Time You'll Know; He's Just a Runaway [A Tribute to Bob Marley]; B.Y.O.B. [Bring Your Own Baby]; Got to Love Somebody), born July 9, 1954. (Debbie Sledge 1977 Photo: Michael Ochs)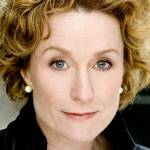 Lisa Banes is 67
American actress of TV (Eve McBain on One Life to Live; Doreen Morrison on The Trials of Rosie O'Neill; Royal Pains; Hemingway; Nashville; Six Feet Under; Perception; Masters of Sex; The King of Queens) and movies (Gone Girl; Cocktail; Marie), born July 9, 1955. (Lisa Banes 2019 Photo: Geffen Playhouse)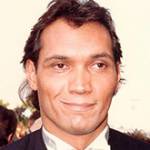 Jimmy Smits is 67

Emmy Award-winning American actor of TV (Victor Sifuentes on L.A. Law; Bobby Simone on NYPD Blue; Sons of Anarchy; The West Wing; How to Get Away With Murder; Dexter), and movies (Star Wars: Episode II – Attack of the Clones; Gross Misconduct), born July 9, 1955. (Jimmy Smits 1987 Photo: Alan Light)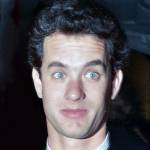 Tom Hanks is 66 (nee Thomas Jeffrey Hanks)
Academy Award-winning American producer & actor of films (Philadelphia; Sleepless in Seattle; Forrest Gump; The Green Mile; Splash; Apollo 13; Saving Private Ryan; The Money Pit; Turner & Hooch; Big; The 'Burbs;; Cast Away) and TV (Bosom Buddies), born July 9, 1956. (Tom Hanks 1989 Photo: Alan Light)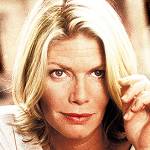 Kelly McGillis is 65
American actress of movies (Top Gun; Witness; Made in Heaven; The House on Carroll Street; The Accused; The Babe; North; At First Sight; Ground Control; Morgan's Ferry) & TV (Glenda Livingston on One Life to Live; The L Word), born July 9, 1957. (Kelly McGillis 2000 The Monkey's Mask Photo: Robert Connolly)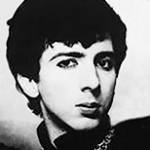 Marc Almond is 65 (nee Peter Mark Sinclair Almond)
British new wave & electronica musician, songwriter & singer of Soft Cell (Tainted Love / Where Did Our Love Go?; Bedsitter; Torch; Say Hello, Wave Goodbye) & solo (Something's Gotten Hold of My Heart [Gene Pitney duet]; Tears Run Rings; A Lover Spurned), born July 9, 1957. (Marc Almond 1984)
Brian Fitzpatrick is 65
American actor of TV (Roscoe on General Hospital; Mitchell Beck on All My Children; Rick Stewart Alden on Loving; Dr. Kenneth Collins on The Young and the Restless; Real Chance of Love; The Bold and the Beautiful) and movies (Stargames; Quiet Kill; Hibiscus), born July 9, 1957.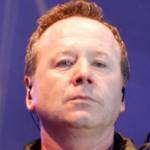 Jim Kerr is 63 (nee James Kerr)
Scottish lead singer of Simple Minds (Belfast Child / Mandela Day / Biki; Don't You [Forget About Me]; Alive and Kicking; Sanctify Yourself; See the Lights; She's a River; Someone Somewhere; Let There Be Love), and solo artist (She Fell In Love With Silence), born July 9, 1959. (Jim Kerr 2009 Photo: Manfred Menken)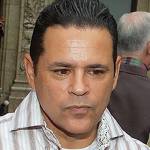 Raymond Cruz is 61

American actor of TV (Julio Sanchez on The Closer & Major Crimes; Breaking Bad) and movies (The Substitute; Dead Badge; Brothers in Arms; Clear and Present Danger; The Last Marshal; Alien: Resurrection; Up Close and Personal), born July 9, 1961. (Raymond Cruz 2009 Photo: Angela George)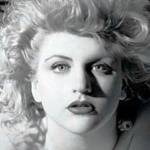 Courtney Love is 58
American songwriter & lead singer of Hole (Doll Parts; Celebrity Skin; Malibu), actress of TV (Sons of Anarchy; Empire; Revenge) & movies (The People vs. Larry Flynt; Sid and Nancy; 200 Cigarettes; Man on the Moon; Beat), born July 9, 1964. (Courtney Love 1986 Straight to Hell Photo: Island Pictures)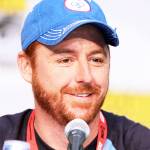 Scott Grimes is 51
American singer (Sunset Blvd.), character & voice-over actor of TV (Archie Morris on ER; Steve Smith on American Dad; Lt. Gordon Malloy on The Orville; Will McCorkle on Party of Five; Justified; Band of Brothers) and films (Critters; Mystery, Alaska), born July 9, 1971. (Scott Grimes 2010 Photo: Gage Skidmore)
(Tom Hanks 2016: Dick Thomas Johnson | Lee Hazlewood 1976 [colorized])
Happy Birthday to everyone celebrating their birthday on July 9th!
Remember These July 9th Famous Birthdays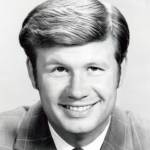 James Hampton

American screenwriter, director & actor of TV (Evening Shade; Hannibal on F Troop; The Doris Day Show; Days of Our Lives; Teen Wolf; Justin Morgan Had a Horse), and films (The Longest Yard; The China Syndrome; The Cat from Outer Space) (born July 9, 1936 – died Apr. 7, 2021; age 84). James Hampton died of Parkinson's disease complications (James Hampton 1968 Photo: CBS TV)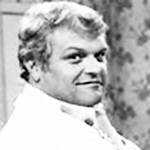 Brian Dennehy
Tony Award-winning American actor of TV (Jack Reed movies; Dynasty; The Fighting Fitzgeralds; The Blacklist) and movies (Looking for Mr. Goodbar; Semi-Tough; Foul Play; 10; First Blood; Cocoon; Gorky Park; Silverado; F/X; Return to Snowy River; Legal Eagles) (born July 9, 1938 – died Apr. 15, 2020; age 81). Brian Dennehy died of cardiac arrest. (Brian Dennehy 1983 Photo: ABC)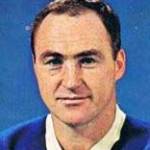 Red Kelly (nee Leonard Kelly)
Hockey Hall of Fame Canadian NHL defenceman, 8x Stanley Cups (4 Detroit Red Wings; 4 Toronto Maple Leafs), James Norris & Lady Byng Trophies, NHL coach (Los Angeles Kings; Pittsburgh Penguins; Toronto Maple Leafs) (born July 9, 1927 – died May 2, 2019; age 91). Cause of death for Red Kelley is unknown. (Red Kelly 1963 – 1964 Photo)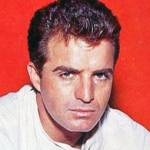 Vince Edwards (nee Vincent Edward Zoine)
American television director & actor of TV (Ben Casey; Matt Lincoln; Our Family Honor) and movies (Hiawatha; The Killing; Hit and Run; City of Fear; The Devil's Brigade; Murder By Contract; Too Late Blues; Deal of the Century; Mister Universe) (born July 9, 1928 – died Mar. 11, 1996; age 67). Vince Edwards died of pancreatic cancer. (Vince Edwards 1966: Bing Crosby Productions)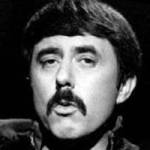 Lee Hazlewood (nee Barton Lee Hazlewood)

Pop & country music record producer & songwriter (Peter Gunn; These Boots Are Made for Walkin'; Summer Wine; Somethin' Stupid; Houston; Forty Miles of Bad Road; Sugar Town), and singer (Some Velvet Morning) (born July 9, 1929 – died Aug. 4, 2007; age 78). Lee Hazlewood died of renal cancer. (Lee Hazlewood 1968 The Hollywood Palace Photo: ABC Television)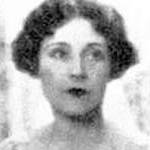 Barbara Cartland (aka Dame Mary Barbara Hamilton Cartland)

Prolific English author of 700+ books, best-selling contemporary (Jigsaw; Open Wings) and Victorian era romance novelist (The Hidden Heart; Love in Hiding; The Reluctant Bride) (born July 9, 1901 – died May 21, 2000; age 98). Barbara Cartland had dementia and was bedridden before her death. (Barbara Cartland 1929 Photo: Randy Bryan Bigham Collection)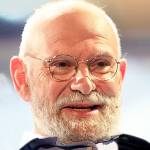 Oliver Sacks
English-American neurologist, psychiatric consultant, and author (Awakenings; Hallucinations; The Man Who Mistook His Wife for a Hat; Musicophilia: Tales of the Music and the Brain; Migraine; Seeing Voices: A Journey Into the World of the Deaf) (born July 9, 1933 – died Aug. 30, 2015; age 83). Oliver Sacks died of cancer. (Oliver Sacks 2009 Photo: Erik Charlton)
Bon Scott (Ronald Belford Scott)
Rock and Roll Hall of Fame Scottish-Australian songwriter & lead singer of AC/DC (It's a Long Way to the Top; T.N.T.; Jailbreak; Dirty Deeds Done Dirt Cheap; Let There Be Rock; Highway to Hell; High Voltage; Whole Lotta Rosie; Ride On; Problem Child; Dog Eat Dog) (born July 9, 1946 – died Feb. 19, 1980; age 33). Bon Scott died of acute alcohol poisoning. (Bon Scott 1979: Elfast)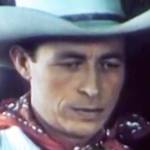 Eddie Dean (nee Edgar Dean Glosup)
American western cowboy singer (I Dreamed of a Hill-Billy Heaven; One Has My Name [The Other Has My Heart]) & actor of radio, TV (The Beverly Hillbillies) & movies (The Light of Western Stars; Harmony Trail; Wildfire; The Caravan Trail; Rollin' Home to Texas) (born July 9, 1907 – died Mar. 4, 1999; age 91). Eddie Dean died of emphysema. (Eddie Dean 1945 Song of Old Wyoming)
Michael Williams
British actor of radio, TV (A Fine Romance; Love in a Cold Climate; Quest of Eagles; September Song; Conjugal Rites; A Raging Calm; The Hanged Man; Charlie Chalk; My Son, My Son; Jackanory) and movies (Educating Rita; Eagle in a Cage; Dead Cert) (born July 9, 1935 – died Jan. 11, 2001; age 65). Michael Williams died of lung cancer. (Michael Williams 1979 My Son, My Son Photo)
*Images are public domain or Creative Commons licensed & sourced via Wikimedia Commons, Vimeo, or Flickr, unless otherwise noted*