July 9th Birthdays
If you were born on July 9th you share a birthday with these famous people: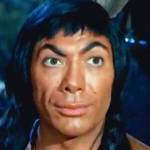 Ed Ames (nee Edmund Dantes Urick; "The Boston Baritone")
Vocal Group Hall of Fame American singer solo (My Cup Runneth Over), with his siblings in The Ames Brothers (Rag Mop; Sentimental Me; Undecided), and actor of stage, TV (Mingo on Daniel Boone; The Ed Sullivan Show; Mike Hammer; The Rifleman; McCloud), born July 9, 1927. (Ed Ames 1968 Daniel Boone)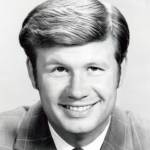 James Hampton is 83

American TV screenwriter, director (Evening Shade; Teen Wolf), and actor (Hannibal Dobbs on F Troop; The Doris Day Show; Justin Morgan Had a Horse; The Longest Yard; The China Syndrome; The Cat from Outer Space), born July 9, 1936. (James Hampton 1968 Photo: CBS TV)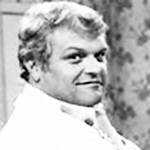 Brian Dennehy is 81
Tony Award-winning American actor of TV (Jack Reed movies; Dynasty; The Fighting Fitzgeralds) and movies (Looking for Mr. Goodbar; Semi-Tough; Foul Play; 10; First Blood; Cocoon; Gorky Park; Silverado; F/X; Return to Snowy River; Legal Eagles) born July 9, 1938. (Brian Dennehy 1983 Photo: ABC)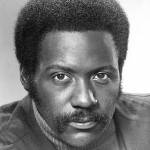 Richard Roundtree is 77
American actor of TV (Dr. Daniel Reubens on Generations; As the World Turns; Diary of a Single Mom; Outlaws; Desperate Housewives; Being Mary Jane), movies (Shaft films; Earthquake; Inchon; The Big Score; City Heat; Se7en), born July 9, 1942. (Richard Roundtree 1973 Shaft Photo: CBS TV)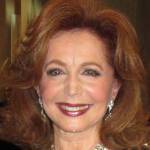 Suzanne Rogers is 76 (nee Suzanne Cecelia Crumpler)
Daytime Emmy Award-winning American dancer and actress of stage (Radio City Music Hall), and daytime soap opera Days of our Lives (Maggie Horton Kiriakis for over 40 years, since 1973), born July 9, 1943. (Suzanne Rogers 2014 Photo: Greg Hernandez)
Dean Koontz is 74
Best-selling American horror and suspense thriller writer, novelist (Starquest; Blood Risk; Fear Nothing – Moonlight Bay series; Odd Thomas series; Prodigal Son – Frankenstein series; The Silent Corner – Jane Hawk series), born July 9, 1945.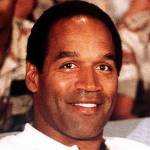 O. J. Simpson is 72 (nee Orenthal James Simpson; "The Juice")
Pro Football Hall of Fame American NFL running back (Buffalo Bills; San Francisco 49ers), 1968 Heisman Trophy winner, actor (1st & Ten: The Championship; Naked Gun movies), and convicted felon, born July 9, 1947. (O.J. Simpson 1990 Photo: Gerald Johnson)
Ray Baker is 71
American character actor of stage, TV (Down Home; Great Scott!; Cybill), movies (Silkwood; Places in the Heart; Silverado; Rain Man; Total Recall; Executive Decision; Hard Rain; What Lies Beneath; Without a Paddle), born July 9, 1948.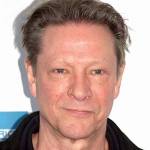 Chris Cooper is 68 (nee Christopher Walton Cooper)
American actor of TV (Lonesome Dove; 11.22.63) and movies (American Beauty; Adaptation; Lone Star; A Time to Kill; The Horse Whisperer, October Sky; The Bourne Identity; Seabiscuit; Syriana; Breach; New York, I Love You; The Town), born July 9, 1951. (Chris Cooper 2009 Photo: David Shankbone)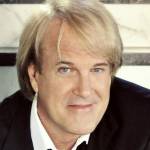 John Tesh is 66
Emmy Award-winning American composer (NBA on NBC theme), pianist, sportscaster, radio and TV reporter & host (Entertainment Tonight; Intelligence for Your Life TV; One on One with John Tesh; John & Leeza From Hollywood), born July 9, 1952. (John Tesh Photo: TeshMusic.Com)
Debbie Sledge is 65 (nee Debra Sledge)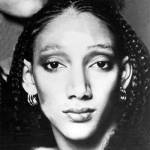 American Sister Sledge singer (We Are Family; He's the Greatest Dancer; My Guy; Frankie; All American Girls; Lost in Music; Next Time You'll Know; He's Just a Runaway [A Tribute to Bob Marley]; B.Y.O.B. [Bring Your Own Baby]; Got to Love Somebody), born July 9, 1954. (Debbie Sledge 1977 Photo: Michael Ochs)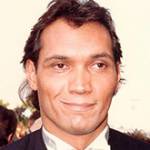 Jimmy Smits is 64

Emmy Award-winning American actor of TV (Victor Sifuentes on L.A. Law; Bobby Simone on NYPD Blue; Sons of Anarchy; The West Wing; How to Get Away With Murder; Dexter), and movies (Star Wars: Episode II – Attack of the Clones; Gross Misconduct), born July 9, 1955. (Jimmy Smits 1987 Photo: Alan Light)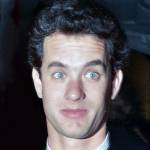 Tom Hanks is 63 (nee Thomas Jeffrey Hanks)
Academy Award-winning American actor of movies (Philadelphia; Forrest Gump; The Green Mile; Sleepless in Seattle; Splash; The Green Mile; Apollo 13; Saving Private Ryan; The Money Pit; Turner & Hooch; Big; The 'Burbs;; Cast Away) and TV, born July 9, 1956. (Tom Hanks 1989 Photo: Alan Light)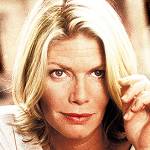 Kelly McGillis is 62
American actress of movies (Top Gun; Witness; Made in Heaven; The House on Carroll Street; The Accused; The Babe; North; At First Sight; Morgan's Ferry) and TV (Glenda Livingston on One Life to Live; The L Word), born July 9, 1957. (Kelly McGillis 2000 The Monkey's Mask Photo: Robert Connolly)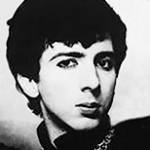 Marc Almond is 62 (nee Peter Mark Sinclair Almond)
British sixty-plus new wave & electronica musician, songwriter & singer of Soft Cell (Tainted Love / Where Did Our Love Go?; Bedsitter; Torch; Say Hello, Wave Goodbye) & solo (Something's Gotten Hold of My Heart [Gene Pitney duet]; Tears Run Rings), born July 9, 1957. (Marc Almond 1984 Soft Cell Photo)
Brian Fitzpatrick is 62
American actor of TV (Roscoe on General Hospital; Mitchell Beck on All My Children; Rick Stewart Alden on Loving; Dr. Kenneth Collins on The Young and the Restless; Real Chance of Love; The Bold and the Beautiful) and movies (Stargames; Quiet Kill; Hibiscus), born July 9, 1957.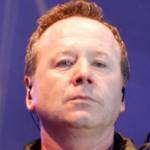 Jim Kerr is 60 (nee James Kerr)
Scottish 55+ lead singer of Simple Minds (Belfast Child / Mandela Day / Biki; Don't You [Forget About Me]; Alive and Kicking; Sanctify Yourself; See the Lights; She's a River), and solo artist (She Fell In Love With Silence), born July 9, 1959. (Jim Kerr 2009 Photo: Manfred Menken)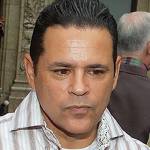 Raymond Cruz is 58

American 55+ actor of TV (Julio Sanchez on The Closer & Major Crimes; Breaking Bad) and movies (The Substitute; Dead Badge; Brothers in Arms; Clear and Present Danger; The Last Marshal; Alien: Resurrection; Up Close and Personal), born July 9, 1961. (Raymond Cruz 2009 Photo: Angela George)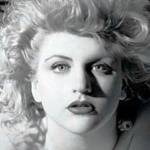 Courtney Love is 55
50+ American songwriter & lead singer of Hole (Doll Parts; Celebrity Skin; Malibu), actress of TV (Sons of Anarchy; Empire; Revenge) & movies (The People vs. Larry Flynt; Sid and Nancy; 200 Cigarettes; Man on the Moon; Beat), born July 9, 1964. (Courtney Love 1986 Straight to Hell Photo: Island Pictures)
(Cat / Kitten Photo: Ed Zavala via Unsplash)
Happy Birthday to everyone celebrating their birthday on July 9th!
And remembering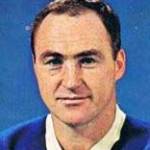 Red Kelly (nee Leonard Kelly)
Hockey Hall of Fame Canadian NHL defenceman, 8x Stanley Cups (4 Detroit Red Wings; 4 Toronto Maple Leafs), James Norris & Lady Byng Trophies, NHL coach (Los Angeles Kings; Pittsburgh Penguins; Toronto Maple Leafs) (born July 9, 1927 – died May 2, 2019; age 91). Cause of death for Red Kelley is unknown. (Red Kelly 1963 – 1964 Photo)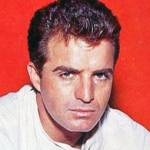 Vince Edwards (nee Vincent Edward Zoine)
American television director & actor of TV (Ben Casey; Matt Lincoln; Our Family Honor) and movies (Hiawatha; The Killing; Hit and Run; City of Fear; The Devil's Brigade; Murder By Contract; Too Late Blues) (born July 9, 1928 – died Mar. 11, 1996; age 67). Vince Edwards died of pancreatic cancer. (Vince Edwards 1966 Photo: Bing Crosby Productions)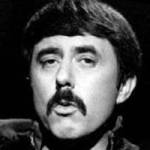 Lee Hazlewood (nee Barton Lee Hazlewood)

Pop & country music record producer & songwriter (Peter Gunn; These Boots Are Made for Walkin'; Summer Wine; Somethin' Stupid; Houston; Forty Miles of Bad Road; Sugar Town), and singer (Some Velvet Morning) (born July 9, 1929 – died Aug. 4, 2007; age 78). Lee Hazlewood died of renal cancer. (Lee Hazlewood 1968 The Hollywood Palace Photo: ABC Television)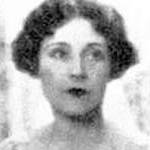 Barbara Cartland (aka Dame Mary Barbara Hamilton Cartland)

Prolific English author of 700+ books, best-selling contemporary (Jigsaw; Open Wings) and Victorian era romance novelist (The Hidden Heart; Love in Hiding; The Reluctant Bride) (born July 9, 1901 – died May 21, 2000; age 98). Barbara Cartland had dementia and was bedridden before her death. (Barbara Cartland 1929 Photo: Randy Bryan Bigham Collection)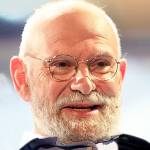 Oliver Sacks
English-American neurologist, psychiatric consultant, and author (Awakenings; Hallucinations; The Man Who Mistook His Wife for a Hat; Musicophilia: Tales of the Music and the Brain; Migraine; Seeing Voices: A Journey Into the World of the Deaf) (born July 9, 1933 – died Aug. 30, 2015; age 83). Oliver Sacks died of cancer. (Oliver Sacks 2009 Photo: Erik Charlton)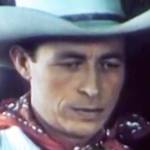 Eddie Dean (nee Edgar Dean Glosup)
American western cowboy singer (I Dreamed of a Hill-Billy Heaven; One Has My Name [The Other Has My Heart]) & actor of radio, TV (The Beverly Hillbillies) & movies (The Light of Western Stars; Harmony Trail; Wildfire; The Caravan Trail; Rollin' Home to Texas) (born July 9, 1907 – died Mar. 4, 1999; age 91). Eddie Dean died of emphysema. (Eddie Dean 1945 Song of Old Wyoming)
Michael Williams
British actor of radio, TV (A Fine Romance; Love in a Cold Climate; Quest of Eagles; September Song; Conjugal Rites; A Raging Calm; The Hanged Man; Charlie Chalk; My Son, My Son; Jackanory) and movies (Educating Rita; Eagle in a Cage; Dead Cert) (born July 9, 1935 – died Jan. 11, 2001; age 65). Michael Williams died of lung cancer. (Michael Williams 1979 My Son, My Son Photo)
*Images are public domain or Creative Commons licensed & sourced via Wikimedia Commons, Vimeo, or Flickr, unless otherwise noted*