October 31st Birthdays
If you were born on October 31st, you share a Hallowe'en celebrity birthday with these famous people:
Lee Grant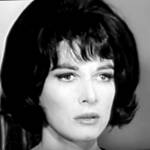 is 97 (nee Lyova Haskell Rosenthal)
Emmy & Academy Award-winning blacklisted American director (Intimate Portrait), actress of movies (Detective Story; Shampoo; Teachers; Plaza Suite; It's My Party; Storm FEar) and TV (Stella Chernak on Peyton Place; Fay; Search For Tomorrow), born October 31, 1925. (Lee Grant 1966 Peyton Place)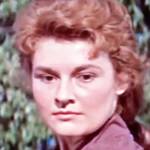 Dianne Foster is 93 (nee Olga Helen Laruska)
Canadian actress of TV (Perry Mason; My Three Sons), and movies (Bad for Each Other; Drive a Crooked Road; The Brothers Rico; The Deep Six; The Bamboo Prison; Three Hours to Kill; The Violent Men; Night Passage; The Steel Key), born October 31, 1928. (Dianne Foster 1955 The Kentuckian Trailer)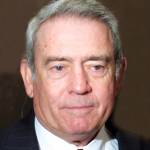 Dan Rather is 90 (nee Daniel Irvin Rather Jr.)
Emmy & Peabody Award-winning American newpaper reporter (Associated Press; United Press), journalist, editor & TV news anchor (Dan Rather Reports; CBS Evening News; 60 Minutes), and author (What Unites Us), born October 31, 1931. (Dan Rather 2002 Photo: Anders Krusberg / Peabody Awards)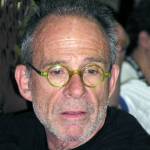 Ron Rifkin is 82 (nee Saul M. Rifkin)
Tony Award-winning American actor of stage, TV (Arvin Sloane on Alias, Saul Holden on Brothers & Sisters; One Day at a Time; When Things Were Rotten; ER; Falcon Crest; Law & Order: Special Victims Unit), and movies (Dragonfly; L.A. Confidential), born October 31, 1939. (Ron Rifkin 2004 Photo: Jennifer Tse)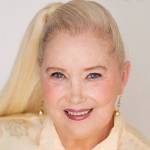 Sally Kirkland is 80
Academy Award winning American producer & actress of movies (Anna, Primary Motive; JFK; The Way We Were) and TV (Helen Lawson on Valley of the Dolls; Days of Our Lives; Felicity; Falcon Crest; Lou Grant; Charlie's Angels; Kojak), born October 31, 1941. (Sally Kirkland 2014 Photo: BrianToPhoto)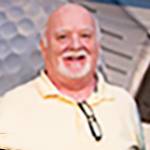 Brian Doyle-Murray is 76
American comedian, screenwriter, & actor of TV (Saturday Night Live; Sullivan & Son; The Middle; Good Sports; Bakersfield P.D.; SCTV ) and movies (Caddyshack; As Good As It Gets), born October 31, 1945. (Brian Doyle-Murray 2015 Photo: Charles Cherney Photography  / Western Golf Association)
Stephen Rea is 75
Northern Irish actor of stage, TV (Crime of the Century TV movie; Crossroads; War & Peace; Dickensian; The Honourable Woman) and films (The Crying Game; Michael Collins; The Doctor and the Devils; The End of the Affair; The Musketeer; Until Death), born October 31, 1946. (Stephen Rea 2010 Photo: BackPacKer)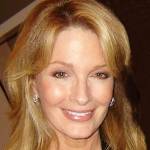 Deidre Hall is 74
American model, actress of TV (Dr. Marlena Evans Black on Days of Our Lives since 1976; Jesse Witherspoon on Our House; Emergency!; The Young and the Restless; Electra Woman and Dyna Girl; Wiseguy; Dating in the Middle Ages), born October 31, 1947. (Deidre Hall 2005 Photo: Albert Domasin)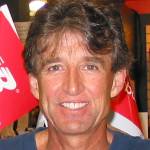 Frank Shorter is 74
German-American retired long distance marathon runner, winner of the 1972 Munich Olympics marathon gold medal, 1976 Montreal Olympics silver medal, and United States National Track and Field Hall of Famer, born October 31, 1947. (Frank Shorter 2002 Photo: Dpbush)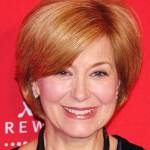 Jane Pauley is 71 (nee Margaret Jane Pauley)
Emmy Award-winning American television journalist, newswoman & talk show host (CBS Sunday Morning; Today; Dateline; NBC Nightly News; Real Life with Jane Pauley; Time and Again; The Jane Pauley Show), born October 31, 1950. (Jane Pauley 2012 Photo: David Shankbone)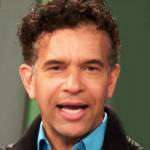 Brian Stokes Mitchell is 64 (aka Brian Mitchell)
Tony Award-winning American actor of stage, TV (Dr. Jackpot Jackson on Trapper John, M.D.; David Jeffries on Generations; Mr. Robot; The Fresh Prince of Bel-Air; Glee; Frasier; Crossing Jordan), and movies (Jumping the Broom), born October 31, 1957. (Brian Stokes Mitchell 2012 Photo: Phil Konstantin)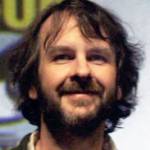 Peter Jackson is 60 (aka Sir Peter Robert Jackson)
Academy Award-winning New Zealand movie screenwriter, director & producer (The Lord of the Rings: the Fellowship of the Ring & sequels; The Hobbit: An Unexpected Journey; The Frighteners; King Kong; The Lovely Bones), born October 31, 1961. (Peter Jackson 2009 Photo: Natasha Baucas)
Dermot Mulroney is 58
American cellist, actor of TV (Shameless; Mozart in the Jungle; American Horror Story; Friends; New Girl) and movies (My Best Friend's Wedding; How to Make an American Quilt; August: Osage County; Point of No Return; Copycat; Young Guns), born October 31, 1963. (Dermot Mulroney 2013 Photo: GabboT)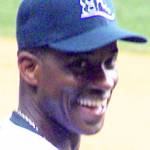 Fred McGriff is 58 (nee Frederick Stanley McGriff; "Crime Dog")
MLB American first baseman (Atlanta Braves – 1995 World Series champs; Toronto Blue Jays; San Diego Padres; Tampa Bay Devil Rays), 5x MLB All-Star & 3x Silver Slugger Award winner, AL 1989 & NL 1992 home run leader, born October 31, 1963. (Fred McGriff 2007 Photo: Wknight94)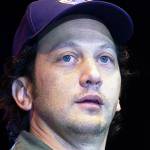 Rob Schneider is 56 (nee Robert Michael Schneider)
American comedian, screenwriter, and actor of TV (Saturday Night Live; Men Behaving Badly; Real Rob) and movies (Deuce Bigalow: Male Gigolo; The Animal; The Benchwarmers; The Hot Chick; 50 First Dates; Down Periscope), born October 31, 1965. (Rob Schneider 2001 Photo: TSGT David J. Ahlschwede/USAF)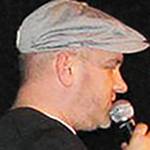 Mike O'Malley is 55 (nee Michael Edward O'Malley)
American playwright, producer, screenwriter, host & actor of stage, TV (Jimmy Hughes on Yes, Dear; Glee; My Name is Earl; Shameless; Survivor's Remorse; Justified; Parenthood) and movies (28 Days; Sully; On Broadway; Eat Pray Love), born October 31, 1966. (Mike O'Malley 2008 Photo: kristin)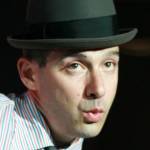 Adam Horovitz is 55 (aka King Ad-Rock; "Shadrach")
American musician, songwriter & singer with Grammy Award-winning hip-hop group the Beastie Boys ([You Gotta] Fight for Your Right [to Party!]; Intergalactic), and actor (Lost Angels; While We're Young; A Kiss Before Dying), born October 31, 1966. (Adam Horovitz 2007 Photo: bakameh)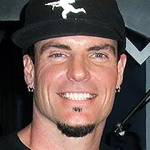 Vanilla Ice is 54 (nee Robert Matthew Van Winkle)
American motocross racer, jet skier, break dancer, hip hop & rap singer (Ice Ice Baby; Play That Funky Music), personality & actor of TV (The Vanilla Ice Project; Dancing with the Stars) and movies (Cool as Ice; The New Guy; The Ridiculous 6), born October 31, 1967. (Vanilla Ice 2010 Photo: Rick Marshall)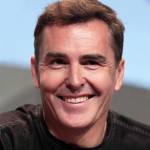 Nolan North is 51
American actor of video games (Call of Duty; Star Wars; Assassin's Creed), television (Chris Ramsey on Port Charles & General Hospital; Pretty Little Liars; Young Justice; Teenage Mutant Ninja Turtles; Con Man), and films (The Wild; TMNT), born October 31, 1970. (Nolan North 2015 Photo: Gage Skidmore)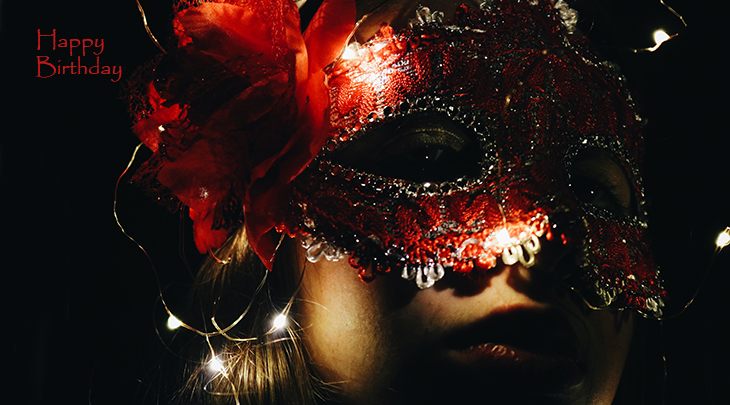 (Orange-Red Halloween Mask & Lights Costume Photo: Danny G via Unsplash)
Happy Birthday to everyone celebrating their birthday this Halloween on October 31st!
Remember These October 31st Famous Birthdays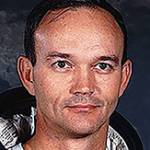 Michael Collins
International Space Hall of Fame American United States Air Force test pilot, astronaut for Gemini 10 and Apollo 11, Director of the National Air and Space Museum, Vice-President of LTV Aerospace, Presidential Medal of Freedom recipient, and consultant (born Oct. 31, 1930 – died Apr. 28, 2021; age 90). Michael Collins died of cancer. (Michael Collins 1969 Photo: NASA)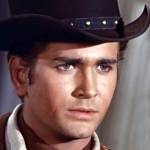 Michael Landon (nee Eugene Maurice Orowitz)
American director & actor of TV (Little Joe Cartwright on Bonanza; Charles Ingalls on Little House on the Prairie; Jonathan Smith on Highway to Heaven; Zane Grey Theater; The Rifleman) & movies (Sam's Son; The Legend of Tom Dooley; God's Little Acre) (born Oct. 31, 1936 – died July 1, 1991; age 54). Michael Landon died of pancreatic cancer. (Michael Landon 1960 Bonanza)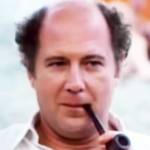 David Ogden Stiers
American voice over actor (Lilo & Stitch movie & series), character actor of TV (Major Charles Winchester on M*A*S*H; The Dead Zone; North and South; Perry Mason films) and movies (Harry's War; Magic; The Accidental Tourist; The Majestic) (born Oct. 31, 1942 – died Mar. 3, 2018; age 75). David Ogden Stiers died of bladder cancer. (David Ogden Stiers 1984 Anatomy of an Illness)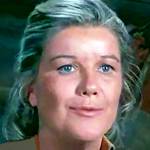 Barbara Bel Geddes

American Theater Hall of Fame Emmy Award-winning blacklisted actress of stage, TV (Miss Ellie on Dallas), & movies (Vertigo; I Remember Mama; The Long Night; Caught; Panic in the Streets; By Love Possessed; Blood on the Moon; The Todd Killings) (born Oct. 31, 1922 – died Aug. 8, 2005; age 82). Barbara Bel Geddes died of lung cancer. (Barbara Bel Geddes 1969 Daniel Boone)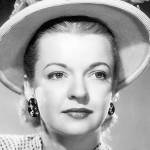 Dale Evans (nee Lucille Wood Smith)

American Western Performers Hall of Fame singer-songwriter (Happy Trails), married Roy Rogers, actress of TV (The Roy Rogers Show; A Date With Dale) and movies (My Pal Trigger; Don't Fence Me In; The Golden Stallion; Apache Rose) (born Oct. 31, 1912 – died Feb. 7, 2001; age 88). Dale Evans died of heart failure. (Dale Evans 1947 Photo: Roman Freulich / Republic Pictures)
Ethel Waters (nee Ethel Howard)
American Grammy Hall of Fame singer (Dinah; Stormy Weather; Am I Blue?; Sweet Georgia Brown; Heat Wave) and actress of stage, TV (Beulah) & movies (As Thousands Cheer; Cabin in the Sky; Member of the Wedding; The Sound and the Fury; Cairo) (born Oct. 31, 1896 – died Sept. 1, 1977; age 80). Ethel Waters had several illnesses before she died. (Ethel Waters 1957 Carib Gold)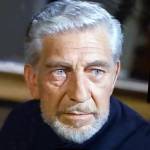 Eduard Franz (nee Eduard Franz Schmidt)
American actor of TV (Breaking Point; Zorro; The F.B.I.; The Waltons; Hawaii Five-O) and movies (The Magnificent Yankee; Wake of the Red Witch; Francis; The Jazz Singer; The Indian Fighter; Francis of Asissi; The Ten Commandments; The Story of Ruth) (born Oct. 31, 1902 – died Feb. 10, 1987; age 84). Cause of death for Eduard Franz is unknown. (Eduard Franz 1966 12 O'Clock High)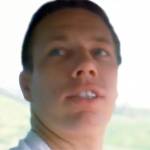 Hobie Alter (nee Hobart Alter)
American surfing & sailing entrepreneur, record-setting solo and tandem surfboarder, creator and founder of Hobie Surfboards (Speedo Sponges; Flexi-Fliers) made of foam and fiberglass, Hobie Skateboards, and Hobie Cat catamarans, (born Oct. 31, 1933 – died Mar. 29, 2014; age 80). Hobie Alter died of cancer. (Hobie Alter Screenshot: Encyclopedia of Surfing)
Dick Francis (nee Richard Stanley Francis)
English WWII RAF pilot, steeplechase jockey for Queen Elizabeth the Queen Mother, journalist, non-fiction author (The Sport of Queens) and horse racing mystery writer (Bolt, Banker, Come to Grief; Dead Cert; Odds Against; Whip Hand; Break In; For Kicks; Flying Finish; Blood Sport; Bonecrack;Twice Shy) (born Oct. 31, 1920 – died Feb. 14, 2010; age 89). Dick Francis died of natural causes.
*Images are public domain or Creative Commons licensed & sourced via Wikimedia Commons, Vimeo, YouTube, or Flickr, unless otherwise noted*