December 7th Birthdays
If you were born on December 7th, you share a celebrity birthday with these famous people: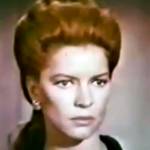 Ellen Burstyn is 90 (nee Edna Rae Gillooly; aka Erica Dean, Ellen McRae)
American Tony, Emmy, & Oscar-winning actress of TV (The Doctors; That's Life; The Ellen Burstyn Show; Big Love) & movies (Goodbye Charlie; Alice Doesn't Live Here Anymore; The Last Picture Show; Harry and Tonto; The Exorcist; The Age of Adaline), born December 7, 1932. (Ellen Burstyn 1968 Iron Horse)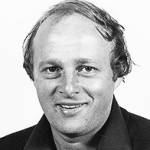 Gerry Cheevers is 82 (nee Gerald Michael Cheevers; "Cheesey" Cheevers)

Canadian World Hockey Association (WHA) & National Hockey Association (NHL) 2-time Stanley Cup-winning goalie (Boston Bruins, 1970 & 1972), Hockey Hall of Fame member, NHL coach & color commentator, born December 7, 1940. (Gerry Cheevers 1983 Photo: Boston Bruins / NHL)
Susan Isaacs is 79
American screenwriter and author (As Husbands Go; Close Relations; Compromising Positions, Shining Through; Almost Paradise; Magic Hour; Lily White; After All These Years; Any Place I Hang My Hat; Past Perfect), born December 7, 1943. (Susan Isaacs 2015 Photo: Katherine Monaghan)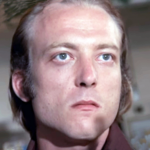 James Keach is 75 (ex of Jane Seymour)
American screenwriter, producer & director (Dr. Quinn, Medicine Woman; Glen Campbell: I'll Be Me; The Young Riders), TV & movie actor (The Long Riders; Hurricane; Moving Violations; Wildcats; The New Swiss Family Robinson; Orville and Wilbur), born December 7, 1947. (James Keach 1974 Movin' On)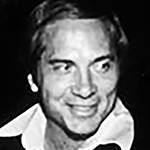 Johnny Bench is 75 
American National Baseball Hall of Fame Major League Baseball catcher (Cincinnati Reds), National League MVP (1970 & 1972), 1968 National League Rookie of the Year; 10-time Golden Glove winner (1968-1977), born December 7, 1947. (Johnny Bench c. 1980 Photo: Roy Erickson)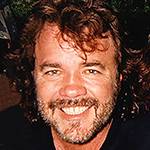 Gary Morris is 74
American country music songwriter, Grammy Award-winning singer (Leave Me Lonely; 100% Chance of Rain; I'll Never Stop Loving You; Baby Bye Bye; Another World theme song), actor of stage (Les Misérables) and TV (The Colbys), born December 7, 1948. (Gary Morris 2007 Photo: Reggie Bibbs)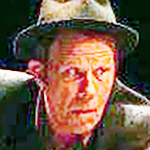 Tom Waits is 73 (nee Thomas Alan Waits; ex-partner of Rickie Lee Jones)
Grammy Award-winning Rock & Roll Hall of Fame American composer & singer-songwriter (Downtown Train; Step Right Up; Jersey Girl; Lie to Me), actor (Bram Stoker's Dracula; The Outsiders; Ironweed; Rumble Fish), born December 7, 1949. (Tom Waits 2007 Photo: Theplatypus / Postdlf)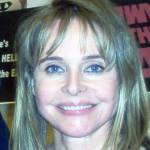 Priscilla Barnes is 67
American actress of TV (Terri Alden on Three's Company; Magda on Jane the Virgin; The American Girls; The Love Boat) and movies (Cops n Roberts; Hatfields and McCoys: Bad Blood; The Crossing Guard; Beyond Reason; The Seniors), born December 7, 1955. (Priscilla Barnes 2006 Photo: dnlkepley)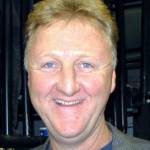 Larry Bird is 66
Naismith Memorial Basketball Hall of Fame American All-Star (Boston Celtics – 1981, 1984 & 1986 NBA champions), 1980 NBA Rookie of the Year, 1992 Olympic gold medalist, & 1998 NBA Coach of the Year (Indiana Pacers), born December 7, 1956. (Larry Bird 2004 Photo: Kurt Shimala)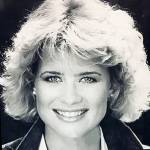 Mary Beth Evans is 61
Daytime Emmy Award-winning American producer & actress of movies and TV (Kayla Brady on Days of Our Lives; Katherine Bell on General Hospital, Port Charles & General Hospital: Twist of Fate; Sierra on As the World Turns; Rituals; The Bay), born December 7, 1961. (Mary Beth Evans 1980s Photo)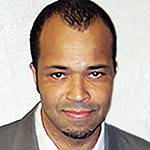 Jeffrey Wright is 57 (ex of Carmen Ejogo)
Tony & Emmy Award-winning American actor of stage, TV (Westworld; Angels in America; Boardwalk Empire), and movies (Cadillac Records; The Hunger Games; Casino Royale; Quantum of Solace; Broken City; Syriana), born December 7, 1965. (Jeffrey Wright 2007 Photo: David Shankbone)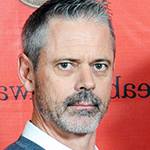 C. Thomas Howell is 56 (nee Christopher Thomas Howell; ex of Rae Dawn Chong)
American actor of TV (Southland; Criminal Minds; Amazon; Grimm) and movies (Secret Admirer; Red Dawn; Gettysburg; The Hitcher; The Outsiders; Payback; Acting on Impulse; Grandview, U.S.A.; The Hillside Strangler), born December 7, 1966. (C. Thomas Howell 2013 Photo: Anders Krusberg / Peabody Awards)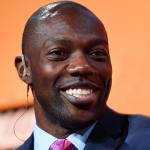 Terrell Owens is 49
Pro Football Hall of Fame American football player, NFL wide receiver (San Francisco 49ers; Philadelphia Eagles; Dallas Cowboys; Buffalo Bills; Cincinnati Bengals; Seattle Seahawks), 6-time Pro Bowl, born December 6, 1973. (Terrell Owens 2017: Collision Conf from New Orleans, Louisiana)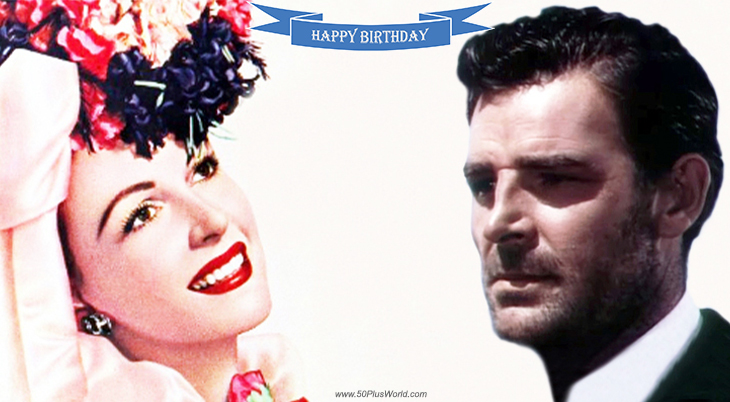 (Frances Gifford 1945 | Rod Cameron 1945 Salome Where She Danced)
Happy Birthday to everyone celebrating their birthday on December 7th!
Remember These December 7th Famous Birthdays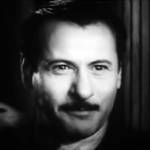 Eli Wallach (married Anne Jackson)
Tony & Emmy & Honorary Oscar-winning American actor of stage, TV (Our Family Honor) & films (The Misfits; The Good, The Bad, and The Ugly; How to Steal a Million; The Magnificent Seven; The Moon-Spinners; The Sentinel; The Godfather: Part III; The Two Jakes; The Holiday; Seven Thieves; Lord Jim) (born Dec. 7, 1915 – June 24, 2014; age 98). (Eli Wallach 1956 Baby Doll Trailer)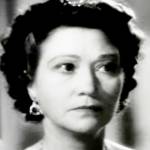 Fay Bainter (aunt of Dorothy Burgess)
Academy Award-winning American actress of stage, TV, and movies (Jezebel; The Children's Hour; Yes, My Darling Daughter; Daughters Courageous; Close to My Heart; The Virginian; The Human Comedy; State Fair; Our Town; This Side of Heaven; Quality Street; Maryland) (born Dec. 7, 1893 – died Apr. 16, 1968; age 74). Fay Bainter died of pneumonia. (Fay Bainter 1938 Jezebel Trailer)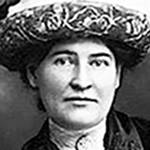 Willa Cather (nee Wilella Sibert Cather)

American short story writer (Before Breakfast) and 1923 Pulitzer Prize-winning novelist (One of Ours; Shadows on the Rock; O Pioneers!; My Antonia; Alexander's Bridge; A Lost Lady; The Professor's House; My Mortal Enemy; Lucy Gayheart) (born Dec. 7, 1873 – died Apr. 24, 1947; age 73).Willa Cather died of a cerebral hemorrhage. (Willa Cather c. 1912 Photo: Aime Dupont Studio)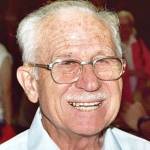 Clarence Nash ("Ducky" Nash)
American voice over artist for Walt Disney, the voice of Donald Duck, Daisy Duck, and Huey, Dewey, and Louie Duck, in animated cartoons, television series and feature films (born Dec. 7, 1904 – died Feb. 20, 1985; age 80). Clarence "Ducky Nash died of leukemia. (Clarence Nash 1982 Photo: Alan Light)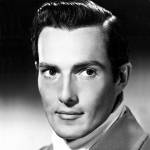 Hurd Hatfield (nee William Rukard Hurd Hatfield)
American host & actor of TV (Hollywood Screen Test; Murder, She Wrote; Climax!) and movies (The Picture of Dorian Gray; King of Kings; Chinatown at Midnight; The Boston Strangler; Harlow; The Checkered Coat; Joan of Arc; El Cid; Her Alibi; Tarzan and the Slave Girl; King David) (born Dec. 7, 1917 – died Dec. 26, 1998; age 81). Hurd Hatfield died of a heart attack. (Hurd Hatfield 1945)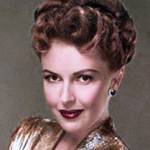 Frances Gifford (nee Mary Frances Gifford; Ex of James Dunn)
American actress of TV and movies (Jungle Girl; Tarzan Triumphs; Thrill of a Romance; The Arnelo Affair; She Went to the Races; Our Vines Have Tender Grapes; West Point Widow; Border Vigilantes; American Empire; Luxury Liner; Marriage is a Private Affair; The Glass Key) (born Dec. 7, 1920 – died Jan. 22, 1994; age 73). Frances Gifford died of emphysema. (Frances Gifford c 1940s)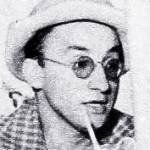 Arch Oboler
American writer, producer, and director of stage, radio (Everyman's Theater; Lights Out; Arch Oboler's Plays), TV, and films (Bwana Devil; Escape; Gangway for Tomorrow; Strange Holiday; Bewitched; The Arnelo Affair; On Our Merry Way; Five; One Plus One; The Twonky; The Bubble) (born Dec. 7, 1909 – died Mar. 19, 1987; age 77). (Arch Oboler 1940 Photo: Radio Television Mirror)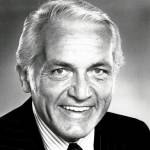 Ted Knight (nee Tadeusz Wladyslaw Konopka)
American actor of TV (Ted Baxter on Mary Tyler Moore; Henry Rush on Too Close for Comfort; Lassie's Rescue Rangers; The Love Boat; The Ted Knight Show; The F.B.I.; The Clear Horizon; The Young Marrieds; Get Smart; Bonanza) and movies (Caddyshack) (born Dec. 7, 1923 – died Aug. 26, 1986; age 62). Ted Knight died of cancer complications. (Ted Knight 1978 Photo: CBS)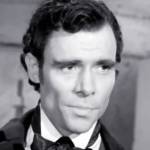 Kim Spalding (nee Ross Farris Latimer; ex of Jeanne Cagney)
American actor of TV (The Lone Ranger; The Loretta Young Show; 26 Men; Johnny Midnight; The Tall Man) & movies (It! The Terror from Beyond Space; Three Desperate Men; Experiment Alcatraz; A Man Alone; Off Limits; Hurricane Smith) (born Dec. 7, 1915 – died Nov. 18, 2000; age 84). Ex-brother-in-law of William & James Cagney. (Kim Spalding 1956 The Count of Monte Cristo)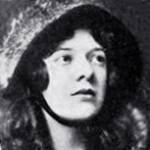 Betty Burbridge (nee Elizabeth Burbridge; aka Prudence Penny Jr.)
American actress & screenwriter of movies (The Secrets of Wu Sin; Red River Range; Dance Hall Hostess; The Fighting Cheat; Bad Man's Bluff; The Phantom Buster; False Pretenses; West of the Rio Grande; The Singing Vagabond), radio (Melody Ranch), and TV (The Gene Autry Show; The Cisco Kid) (born Dec. 7, 1895 – died Sept. 19, 1987; age 91). (Betty Burbridge 1916 Photo: Motography)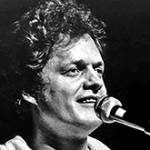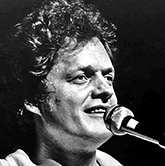 Harry Chapin (nee Harold Forster Chapin
Grammy Hall of Fame American folk & pop singer-songwriter (Cat's in the Cradle; Taxi; Sequel; Sunday Morning Sunshine; W.O.L.D.; I Wanna Learn a Love Song; Dreams Go By; A Better Place to Be) and humanitarian / philanthropist (born Dec. 7, 1942 – died July 16, 198; age 38). Harry Chapin died after a traffic accident. (Harry Chapin c. 1980: Jeffrey Mayer / Elektra Records)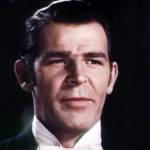 Rod Cameron (nee Nathan Roderick Cox)
Canadian stuntman, actor of TV (Lt. Rod Blake on State Trooper; Det. Bart Grant on City Detective; Dan Adams on Coronado) & films (Requiem for a Gunfighter; Oh! Susanna; The Runaround; Swing Out, Sister; The Bounty Killer; Dakota Lil; The Gun Hawk; Ride the Man Down) (born Dec. 7, 1910 – died Dec. 21, 1983; age 73). (Rod Cameron 1954 Salome Where She Danced)
*Images are public domain or Creative Commons licensed & sourced via Wikimedia Commons or Flickr, unless otherwise noted*