August 5th Birthdays
If you were born on August 5th you share a celebrity birthday with these famous people:
Loni Anderson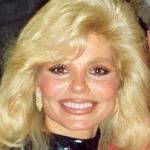 is 77

American model and actress of television (Jennifer Marlowe on WKRP In Cincinnati; Partners in Crime; Easy Street; Nurses; Melrose Place; Coins in the Fountain; The Jayne Mansfield Story), movies (Stroker Ace; A Night at the Roxbury), born August 5, 1945. (Loni Anderson 1992 Photo: Alan Light)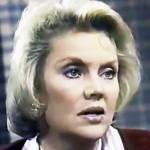 Erika Slezak is 76
American 6-time Daytime Emmy Award-winning soap opera actress of stage, television (Victoria "Viki" Lord Banks Davidson on One Life to Live from 1971-2013; Blue Bloods), & movies (Guest Artist), daughter of actor Walter Slezak, born August 5, 1946. (Erika Slezak 1989 One Life to Live Promo: ABC)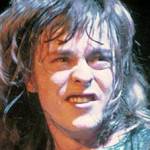 Rick Derringer is 75 (nee Ricky Dean Zehringer)
Grammy Award-winning American producer (Weird Al Yankovic), blues, rock & gospel guitar player, and singer (Rock and Roll, Hoochie Koo; Real American; Teenage Love Affair; Still Alive and Well) with The McCoys (Hang on Sloopy) born August 5, 1947. (Rick Derringer 1974 Photo: Jim Summaria)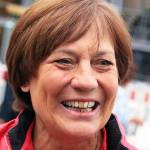 Rosi Mittermaier-Neureuther is 72 (nee Rosemarie Mittermaier)
Bavarian West German alpine ski racer, 1976 World Cup champion and winner of the Innsbruck, Austria Winter Olympics gold medals in downhill and slalom skiing, wife of German skier Christian Neureuther, born August 5, 1950. (Rosie Mittermaier 2014 Photo: JouWatch)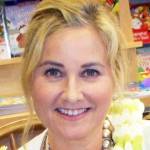 Maureen McCormick is 66

American actress of TV (Marcia Brady on The Brady Bunch, The Brady Bunch Variety Hour, & The Brady Brides; Passions; Teen Angel; Bewitched; Fantasy Island) and movies (Skatetown, U.S.A.; Pony Express Rider; The Idolmaker), born August 5, 1956. (Maureen McCormick 2009 Photo: cesariojpn)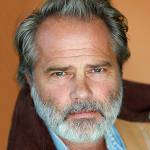 Clayton Rohner is 65
American actor of TV (Det. Vince Biggio on Murder One & Murder One: Diary of a Serial Killer; Good vs Evil; Hill Street Blues; Jack & Jill) and movies (Just One of the Guys; April Fool's Day; Modern Girls; P.I. Private Investigations; Destroyer), born August 5, 1957. (Clayton Rohner Photo: By Permission of Clayton Rohner)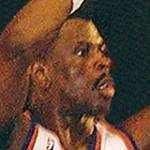 Patrick Ewing is 60
Naismith Memorial Basketball Hall of Fame retired Jamaican-American NBA center (New York Knicks; Seattle SuperSonics; Orlando Magic), 1986 NBA Rookie of the Year, 11-time NBA All-Star, and NBA assistant coach, born August 5, 1962. (Patrick Ewing c. 1995 Photo: Seidenstud)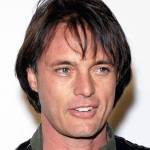 James Wilder is 59

American actor of stage, TV (Christopher Searls on Equal Justice; Melrose Place; Models Inc.; Route 66; Veronica's Closet; The Last Don II), and movies (Scorchers; Prey of the Chameleon; Nevada; Tollbooth; Murder One), born August 5, 1963. (James Wilder 2008 Photo: © Glenn Francis, www.PacificProDigital.com)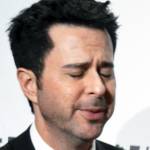 Jonathan Silverman is 56
American actor of movies (Weekend at Bernie's films; Brighton Beach Memoirs; Caddyshack II; Stealing Home; Class Action; The Odd Couple II) and TV (Jonathan Eliot on The Single Guy; Gimme a Break!), born August 5, 1966. (Jonathan Silverman 2012 Photo: Red Carpet Report on MingleMedia.TV)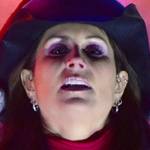 Terri Clark is 54 (nee Terri Lynn Sauson)
Canadian country music songwriter & singer (If I Were You; Poor Poor Pitiful Me; Emotional Girl; You're Easy on the Eyes; Everytime I Cry; Now That I Found You; Girls Lie Too; I Just Wanna Be Mad; Better Things to Do; When Boy Meets Girl), born August 5, 1968. (Terri Clark 2017 Photo: August Schwerdfeger)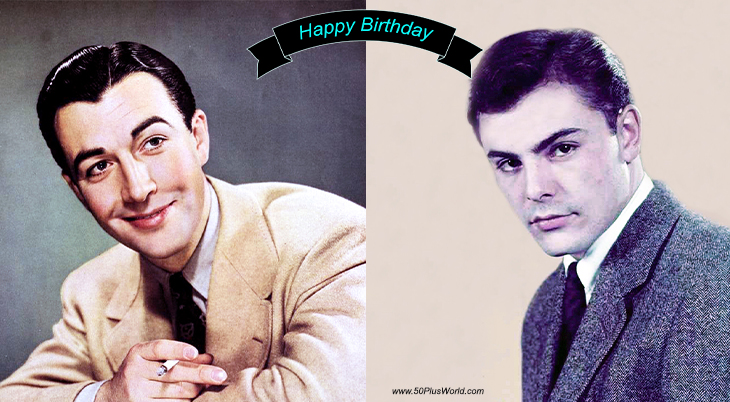 (Robert Taylor 1940: Lazlo Wellinger | John Saxon 1958: Warbeck and Schoenbacker)

Happy Birthday to everyone celebrating their birthday on August 5th!
Remember These August 5th Famous Birthdays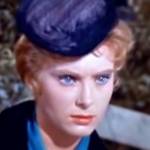 Natalie Trundy (nee Natalie Trundy Campagna; aka Mrs. Arthur P. Jacobs)
American actress of TV (The Felony Squad; Perry Mason; Thriller; The Twilight Zone; 77 Sunset Strip; Quincy M.E.), and movies (The Careless Years; Beneath the Planet of the Apes; Huckleberry Finn; Mr. Hobbs Takes a Vacation; Battle for the Planet of the Apes; The Montecarlo Story; Walk Like a Dragon) (born August 5, 1940 – died Dec. 5, 2019; age 79). (Natalie Trundy 1960 Bonanza)
Tawny Kitaen (nee Julie E. Kitaen)
American actress of music videos (Whitesnake: Here I Go Again), TV (Mona Loveland on The New WKRP in Cincinnati; Meredith Ross on Capitol; Santa Barbara), & movies (Bachelor Party; White Hot; Three of Hearts) (born Aug. 5, 1961 – died May 7, 2021; age 59)  Cause of death for Tawny Kitaen is unknown. (Tawny Kitaen 1984 Photo: Samuel Goldwyn Pictures)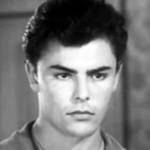 John Saxon (nee Carmine Orrico)
American actor of TV (Dr. Theodore Stuart on The Bold Ones: The New Doctors; Another World; Falcon Crest) & movies (Summer Love; The Reluctant Debutante; War Hunt; Black Christmas; The Electric Horseman; Mr. Hobbs Takes a Vacation; The Extra; Queen of Blood; Rock, Pretty Baby!) (born Aug. 5, 1936 – died July 25, 2020; age 82). John Saxon died of pneumonia. (John Saxon 1955 Medic)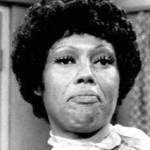 Ja'net Dubois (nee Jeannette Dubois)
Emmy-winning American composer (The Jeffersons theme music), singer-songwriter, character & voice over actress of TV (Willona Woods on Good Times; Love of Life; The Wayans Bros.; THE PJs) and movies (A Man Called Adam; Diary of a Mad Housewife) (born Aug. 5, 1945 – died Feb. 17, 2020; age 74. Janet Dubois died of natural causes. ( Ja'net Dubois 1976 Photo: CBS TV)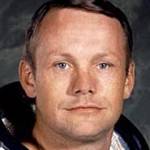 Neil Armstrong

American aerospace engineer, Korean War navy pilot, NASA test pilot, astronaut (Gemini & Apollo flights), first man to walk on the moon "That's one small step for man, a giant leap for mankind" (born Aug. 5, 1930 – died Aug. 25, 2012; age 82). Neil Armstrong died of coronary bypass surgery complications. (Neil Armstrong 1969 Photo: NASA)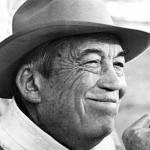 John Huston

Academy Award-winning American-Irish screenwriter, director & actor (Jezebel; High Sierra; The Maltese Falcon; The Treasure of the Sierra Madre; Key Largo; The African Queen; The Red Badge of Courage; The Asphalt Jungle; Moby Dick, Chinatown; The Life and Times of Judge Roy Bean) (born Aug. 5, 1906 – died Aug. 28, 1987; age 81). (John Huston 1972 Chinatown Photo)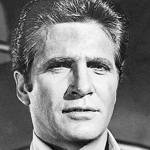 Don Matheson
American soldier, Korean War veteran (Bronze Star; Purple Heart), actor of TV (Mark Wilson on Land of the Giants; Falcon Crest; Cameron on General Hospital; Judge Novack on Days of Our Lives; Santa Barbara; The Waltons; Dynasty) (born Aug. 5, 1929 – died June 29, 2014; age 84). Don Matheson died of lung cancer. (Don Matheson c. 1969 Land of the Giants Photo: ABC TV)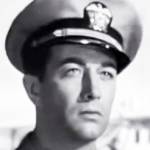 Robert Taylor (nee Spangler Arlington Brugh Taylor)
American actor of TV (Matt Holbrook on The Detectives; Death Valley Days) & movies (Quo Vadis; Magnificent Obsession; Bataan; Ivanhoe; Billy the Kid; Waterloo Bridge; Miracle of the White Stallions; The Night Walker; The Gorgeous Hussy; Private Number) (born Aug. 5, 1911 – died June 8, 1969; age 57). Robert Taylor died of lung cancer. (Robert Taylor 1940 Flight Command Trailer)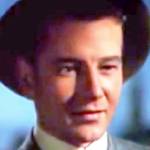 Tom Drake (nee Alfred Sinclair Alderdice)
American actor of stage, TV, and movies (Words and Music; Meet Me In St. Louis; Courage of Lassie; Never Trust a Gambler; Hills of Home; Faithful in My Fashion; Sudden Danger; Raintree County; Warlock; The Bramble Bush; The Green Years) (born Aug. 5, 1918 – died Aug. 11, 1982; age 64). Tom Drake died of lung cancer. (Tom Drake 1944 Meet Me In St. Louis Trailer)
Herb Brooks (nee Herbert Paul Brooks Jr.)
American NHL coach (New York Rangers; Minnesota North Stars; New Jersey Devils; Pittsburgh Penguins), 1960s U.S. Olympic hockey player, coach of the 1980 Lake Placid Olympic Games gold medal-winning U.S. hockey team (born Aug. 5, 1937 – died Aug. 11, 2003; age 66). Herb Brooks died in a car accident. (Herb Brooks 1983 Photo: New York Rangers / NHL)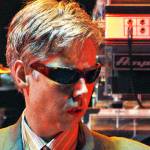 Adam Yauch (aka MCA)
American Beastie Boys hip-hop, rap & punk rock singer, songwriter, & bass guitarist ([You Gotta] Fight for Your Right [To Party]; Hey ladies; Intergalactic; So What'cha Want; Ch-Check It Out; Make Some Noise; Body Movin'; Triple Trouble) (born Aug. 5, 1964 – died May 4, 2012; age 47). Adam Yauch had cancer before he died. (Adam Yauch 2007: Fabio Venni from London, UK)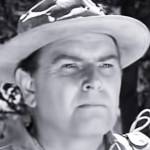 Parley Baer
American actor of movies & TV (Darby on The Adventures of Ozzie and Harriet; Bewitched; Perry Mason; The Andy Griffith Show; Green Acres; Dukes of Hazzard; Lou Grant; The Addams Family; Petticoat Junction; The F.B.I.; Hogan's Heroes; Charlie's Angels; Ironside; Zane Grey Theater) (born Aug. 5, 1914 – died Nov. 22, 2002; age 88). Parley Baer died after a stroke. (Parley Baer 1960 Thriller)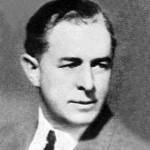 Reginald Owen (nee John Reginald Owen)
British film actor (A Christmas Carol; Sherlock Holmes; Challenge to Lassie; Conquest; Call of the Wild; Thunder in the Valley; Mrs. Miniver; Adventure in Manhattan; The Canterville Ghost; Fast and Loose; Kim; Robber's Roost; The Great Ziegfeld; Anna Karenina) (born Aug. 5, 1887 – died Nov. 5, 1972; age 85). Reginald Owen died of a heart attack. (Reginald Owen 1932: Screenland)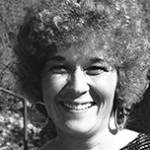 Sammi Smith (nee Jewel Faye Smith)

Grammy Hall of Fame American "outlaw" country music songwriter and singer (Help Me Make It Through the Night; Then You Walk In; Today I Started Loving You Again; I've Got to Have You; I Can't Stop Loving You; Loving Arms) (born Aug. 5, 1943 – died Feb. 12, 2005; age 61). Sammi Smith died of emphysema. (Sammi Smith 1977 Photo: Dick Frontain)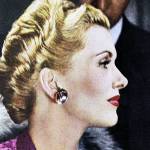 Anita Colby (nee Anita Counihan; "The Face")
American entrepreneur, model, movie actress (Cover Girl, Brute Force; Mary of Scotland; Walking on Air), studio publicist, beauty & fashion consultant (Columbia; Paramount; Selznick), Photoplay magazine beauty editor, author (Anita Colby's Beauty Book), and TV hostess (The Pepsi-Cola Playhouse) (born Aug. 5, 1914 – died Mar. 27, 1992; age 77) (Anita Colby 1946: Helene Curtis)
*Images are public domain or Creative Commons licensed & sourced via Wikimedia Commons, Vimeo, or Flickr, unless otherwise noted*