June 7th Birthdays
If you were born on June 7th, you share a celebrity birthday with these famous people: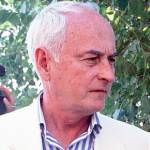 James Ivory is 95 (partner of Ismail Merchant)
Academy Award-winning American movie producer, screenwriter & director (A Room With a View; Call Me By Your Name; Mr. and Mrs. Bridge; Howards End; The Remains of the Day; Jane Austen in Manhattan; Jefferson in Paris), born June 7, 1928. (James Ivory 1991 Photo: Gorup de Besanez)
Tom Jones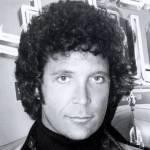 is 83 (nee Thomas John Woodward)

Grammy Award-winning Welsh singer (It's Not Unusual; Green, Green Grass of Home; Delilah; What's New Pussycat; I'm Coming Home; She's a Lady; Kiss; Sex Bomb; Thunderball; Without Love) & TV personality (This is Tom Jones; The Voice UK), born June 7, 1940. (Tom Jones 1979 Photo: CBS TV Network) 
Jenny Jones is 77 (nee Janina Stronski)
Palestinian-Canadian-American singer, stand-up comedian, TV personality & talk show host (The Jenny Jones Show; Talk Live; The New Hollywood Squares), cooking author and host (Jenny Can Cook), and philanthropist (The Jenny Jones Foundation), born June 7, 1946.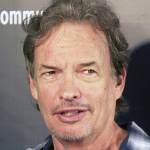 Gary Graham is 73
American actor of TV (Det. Matthew Sikes on Alien Nation; The Jace Hall Show; Star Trek: Enterprise; Scruples; M.A.N.T.I.S.; JAG) and movies (The Spy Within; Hardcore; All the Right Moves; Siren; The Hollywood Knights; The Extendables; Champion), born June 7, 1950. (Gary Graham 2012 Photo: Keith McDuffee)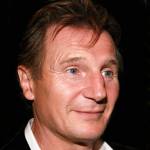 Liam Neeson is 71 (married Natasha Richardson)
Irish movie actor (Excalibur; Suspect; The Dead Pool; Shining Through; Nell; Schindler's List; Rob Roy; Star Wars: Episode I; Love Actually; Batman Begins; Taken; Michael Collins; Kinsey; The Bounty; Next of Kin; Satisfaction) born June 7, 1952. Ex-partner of Helen Mirren. (Liam Neeson 2008: Karen Seto)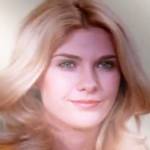 Colleen Camp is 70 (nee Colleen Celeste Camp; ex of John Goldwyn)

American producer & actress of TV (Rich Man, Poor Man – Book II; Murder, She Wrote) and movies (The Rosebud Beach Hotel; Smokey and the Bandit Part 3; Die Hard with a Vengeance; Police Academy 2 & 4; She's Funny That Way), born June 7, 1953. (Colleen Camp 1974 The Swinging Cheerleaders Trailer)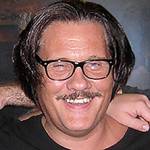 William Forsythe is 68
American actor of TV (Al Capone on The Untouchables; John Doe; Boardwalk Empire) and movies (Dear Mr. Gacy; Raising Arizona; American Me; The Bronx Bull; Dick Tracy; Cloak & Dagger; The Rock; Extreme Prejudice; Patty Hearst), born June 7, 1955. (William Forsythe 2007 Photo: Jim Reynolds)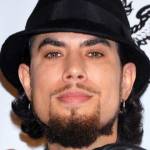 Dave Navarro is 56 (nee David Michael Navarro; ex of Carmen Electra)
American rock songwriter, composer (Entourage theme), singer & guitarist (Red Hot Chili Peppers; Alannis Morissette; Jane's Addiction), producer, actor & host of TV (Ink Master; Rock Star; Sons of Anarchy; Spread TV; FCU: Fact Checkers Unit), born June 7, 1967. (Dave Navarro 2007 Photo: Lukeisback.com)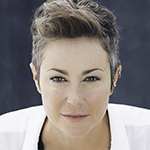 Kim Rhodes is 54 (nee Kimberly Rhodes)
American actress of TV (Cindy Harrison on Another World & As the World Turns; Carey Martin on The Suite Life of Zack & Cody; Supernatural; Colony; Kings of Con) and movies (Desertion; Christmas With the Kranks), born June 7, 1969. (Kim Rhodes 2000s Photo: Travis Hodges Photo_LA, used by permission)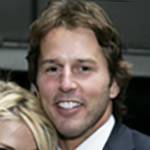 Mike Modano is 53 (nee Michael Thomas Modano Jr.)
Hockey Hall of Fame American professional hockey player, NHL center for Minnesota North Stars / Dallas Stars captain, 1999 Stanley Cup winner, NHL record holder for most points scored by an American-born player, born June 7, 1970. (Mike Modano 2007 Photo: Danny Bollinger)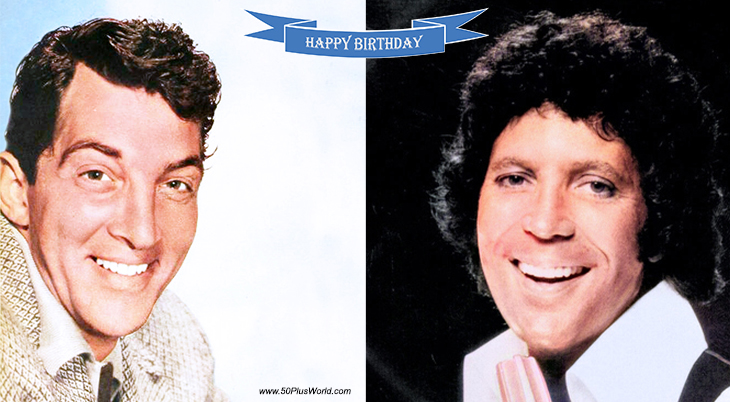 (Dean Martin 1953 | Tom Jones 1978: ABC's The Midnight Special)
Happy Birthday to everyone celebrating their birthday on June 7th!
Remember These June 7th Famous Birthdays
Lance Reddick
American actor of video games, TV (Chief Irvin Irving on Bosch; Phillip Broyles on Fringe; Lt. Cedric Daniels on The Wire; Oz), & films (One Night in Miami; Godzilla vs. Kong; John Wick; Angel Has Fallen; White House Down; Won't Back Down; Don't Say a Word; I Dreamed of Africa; Faults; The Domestics) (born June 7, 1962 – died Mar. 17, 2023; age 60). (Lance Reddick 2010: Gage Skidmore)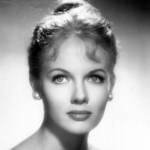 Diana Millay
American actress of TV (Laura Collins on Dark Shadows; Kitty Styles on The Secret Storm; Father Knows Best; The Many Loves of Dobie Gillis; Rawhide; The Tab Hunter Show; Perry Mason) and movies (Street of Sinners; Tarzan and the Great River; Night of Dark Shadows) (born June 7, 1935 – died Jan. 8, 2021; age 86). (Diana Millay 1960 Photo: Charles Caron)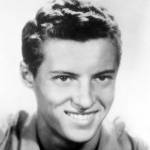 Ken Osmond (nee Kenneth Charles Osmond)
American child actor of TV (Eddie Haskell on Leave it to Beaver & The New Leave it to Beaver; Lassie; Fury; The Loretta Young Show; Wagon Train), movie actor (C'Mon, Let's Live a Little; Leave it to Beaver), and retired LAPD officer (born June 7, 1943 – died May 18, 2020; age 76). Ken Osmond died of periphal artery disease & COPD complications (Ken Osmond 1962 Photo)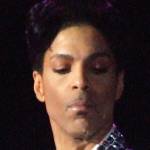 Prince (nee Prince Rogers Nelson; ex-partner of Mayte Garcia)
Academy & Grammy Award-winning American Rock & Roll Hall of Fame singer (When Doves Cry; Little Red Corvette; Let's Go Crazy; 1999; Purple Rain; Kiss; Raspberry Beret; Batdance; U Got the Look; The Most Beautiful Girl in the World) (born June 7, 1958 – died Apr. 21, 2016; age 57). Prince died of an accidental fentanyl overdose. (Prince 2008 Photo: Scott Penner)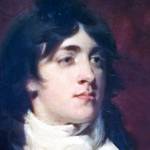 Beau Brummell (nee George Bryan Brummell)
Regency England wit, fashion arbiter & "Dandy Club" icon who popularized personal hygiene (daily bathing, shaving, teeth brushing) & perfectly fitted clothing (dark coats, trousers) & elaborately tied white cravats; Royal Hussar and one-time friend of George, Prince of Wales (born Jun 7, 1778 – died Mar. 30, 1840; age 61). (Beau Brummell 1790s-1800s: Joshua Reynolds)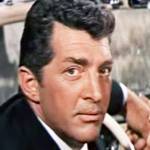 Dean Martin (nee Dino Paul Crocetti)
American singer (That's Amore; Everybody Loves Somebody; Ain't That a Kick in the Head), actor & host of TV (The Dean Martin Show; Celebrity Roast) & movies (Rio Bravo; Ocean's 11; 4 For Texas; Bandolero!; My Friend Irma), (born June 7, 1917 – died Dec. 25, 1995; age 78). Father of Deanna, Dean Paul, & Ricci Martin. (Dean Martin 1964 What a Way to Go Trailer)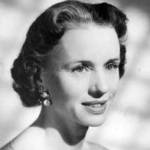 Jessica Tandy (nee Jessie Alice Tandy; married Hume Cronyn)

British-American Tony & Oscar-winning actress of stage, TV, & movies (Driving Miss Daisy; The Birds; Coccoon; The House on Carroll Street; Fried Green Tomatoes; Dragonwyck; Forever Amber; September Affair; The Bostonians) (born June 7, 1909 – died Sept. 11, 1994; age 85). Ex of Jack Hawkins; mother of Tandy Cronyn. (Jessica Tandy 1950s 20th Century-Fox)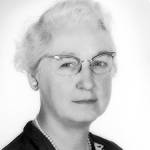 Virginia Apgar

American obstetrical anesthesiologist, medical researcher, scientific articles author, inventor of the Apgar score to assess the health of newborn babies, and National Foundation-March of Dimes director of research (born June 7, 1909 – died Aug. 7 1974; age 65). Virginia Apgar died of cirrhosis of the liver.(Virginia Apgar 1959 Photo: New York World-Telegram and Sun)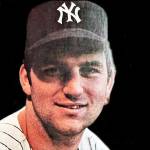 Thurman Munson
American pro baseball player, 1969-1979 New York Yankees MLB catcher (2X World Series Champions 1977 & 1978), 1970 American League Rookie of the Year, 1976 AL MVP,  Gold Glove Award Winner (1973-1975) (born June 7, 1947 – died Aug. 2, 1979; age 32). Fledgling pilot Thurman Munson died as the result of a plane crash. (Thurman Munson 1971: New York Yankees)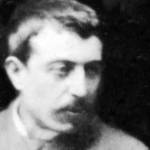 Paul Gauguin (nee Eugène Henri Paul Gauguin)
French Post-Impressionist Symbolist & Primitivist artist, painter of portraits and landscapes (Among the Mangoes; Vincent van Gogh / Man in a Red Beret; Riders on the Beach; Woman With a Flower; Teha'amana), in Paris, Copenhagen, Panama, Martinique, Tahiti, & the Marquesas Islands (born June 7, 1848 – died May 8, 1903; age 54). (Paul Gauguin 1885: Julie Laurberg)
*Images are public domain or Creative Commons licensed & sourced via Wikimedia Commons, Vimeo, or Flickr, unless otherwise noted*