March 7th Birthdays
If you were born on March 7th you share a birthday with these famous people: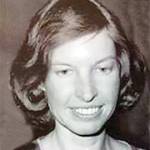 Janet Guthrie is 80

International Motorsports Hall of Fame octogenarian American senior, retired aerospace engineer, female NASCAR, Daytona and Indianapolis race car driver, first female race car driver in Indianapolis 500 & Daytona 500, born March 7, 1938. (Janet Guthrie 1976 Photo: AP Wirephoto)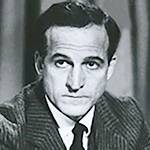 Daniel J. Travanti is 78 (nee Danielo Giovanni Travanti)
Emmy Award-winning American actor on TV (Captain Frank Furillo on Hill Street Blues; Missing Persons; Boss), movies (Midnight Crossing; Millenium; Hello Stranger; Just Cause), and septuagenarian born March 7, 1940. (Daniel J. Travanti 1986 Murrow Photo: HBO Premiere Films)
Peter Wolf is 72 (nee Peter Blankfield)
Septuagenarian American senior citizen, musician, singer and songwriter solo (Lights Out; Come As You Are; I Need You Tonight; Can't Get Started), with the J. Geils Band (Centerfold; Freeze-Frame; Must of Got Lost), born March 7, 1946. (Peter Wolf 1982 J. Geils Band Photo: EMI America)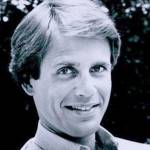 Mark Pinter is 68

American actor of TV (Grant Harrison on Another World; Agent Thomas Rayner on General Hospital; All My Children; As the World Turns; Loving; The Young and the Restless), movies (Vanilla Sky; Other People's Money), and senior born March 7, 1950. (Mark Pinter 1980 Secrets of Midland Heights Photo: CBS TV)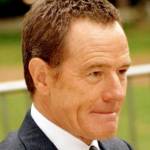 Bryan Cranston is 62
Emmy Award-winning American senior citizen, actor of TV (Walter White on Breaking Bad; Hal Wilkerson on Malcolm in the Middle; Loving; Seinfeld) and movies (Trumbo; That Thing You Do! Little Miss Sunshine; Argo; Drive; Total Recall), born March 7, 1956. (Bryan Cranston 2012 Photo: GabboT)
Robert Harris is 61
English 60+ historical fiction & thriller novelist (Fatherland; Enigma; Archangel; Pompeii; Imperium; The Ghost; Munich; Dictator; The Fear Index), former BBC news reporter (Panorama) and columnist, born March 7, 1957. (Robert Harris 2009 Photo: Krimidoedel Dr. Jojst Hindersmann)
Ivan Lendl is 58
55+ Czechoslovakian-American retired 1980s World #1 pro tennis player, winner of 8 Grand Slam Singles tennis championships (Australian Open 1989 & 1990; French Open 1984, 1986, 1987; US Open 1985-1987), born March 7, 1960. (Ivan Lendl 1984 Photo: R. C. Croes / Dutch National Archives)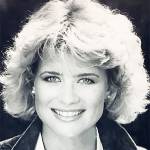 Mary Beth Evans is 57
American 55+ actress of TV (Kayla Brady Johnson on Days of Our Lives; Katherine Bell Ashton on General Hospital & Port Charles; Rituals; As the World Turns; The Bay; Chasing Life; This Just In) and film (Toy Soldiers; Lovelines) born March 7, 1961. (Mary Beth Evans c 1980s Days of Our Lives Photo: NBC)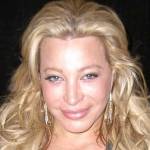 Taylor Dayne is 56 (nee Leslie Wunderman)
55+ American songwriter, singer (Love Will Lead You Back; Don't Rush Me; With Every Beat of My Heart; I'll Always Love You; Beautiful; Planet Love; I'll Be Your Shelter), movie & TV actress (I Am Bad; Rude Awakening), born March 7, 1962. (Taylor Dayne 2009 Photo: Nightscream)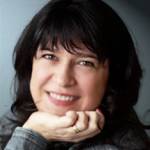 E. L. James is 55 (nee Erika Mitchell)
English 55+ erotic romance novelist (Fifty Shades of Grey; Fifty Shades Darker; Fifty Shades Freed; Darker: Fifty Shades Darker as Told by Christian; Grey: Fifty Shades of Grey as Told by Christian) & producer (Fifty Shades films), born March 7, 1963. (E. L. James Photo: © Michael Lionstar / Random House)
Bret Easton Ellis is 54
Fifty-plus American best-selling novelist (American Psycho; Less Than Zero; The Rules of Attraction; Imperial Bedrooms; Lunar Park; Glamorama), short story writer (The Informers), and screenwriter (The Canyons), born March 7, 1964. (Bret Easton Ellis 2010 Photo: Mark Coggins)  
Wanda Sykes is 54
American 50+ producer, comedian, comedy writer, movie & TV actress (The New Adventures of Old Christine; Curb Your Enthusiasm; Black-ish; The Chris Rock Show; The Keenen Ivory Wayans Show; Wanda at Large), born March 7, 1964. (Wanda Sykes 2004 Photo: Nightscream at English Wikipedia)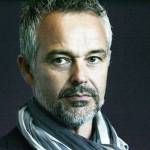 Cameron Daddo is 53
50+ Australian actor & host of TV (F/X: The Series; Models Inc.; Hope Island; She Spies; The Cameron Daddo Cartoon Show; Perfect Match Australia; Bony; Packed to the Rafters) and films (Passengers; Anthrax; Confession; Pterodactyl), born March 7, 1965. (Cameron Daddo 2012 Photo: Eva Rinaldi)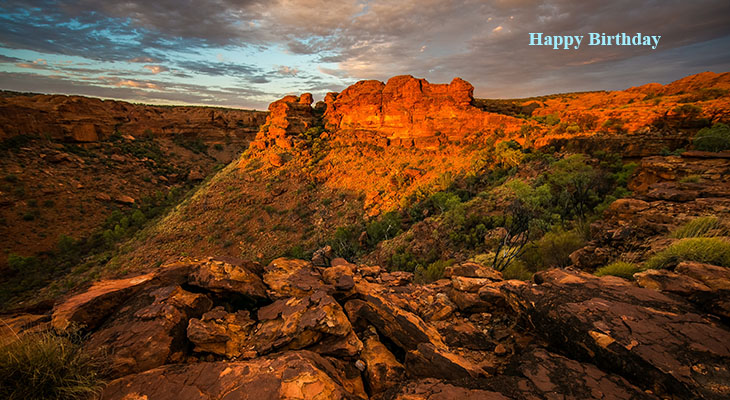 (Photo: Philippe Wuyts via Unsplash)
Happy Birthday to everyone celebrating their birthday on March 73, 2018!
And remembering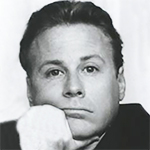 John Heard (nee John Heard Jr.)
American actor of stage, TV (The Sopranos; The Client; Prison Break) and movies (Deceived; Big; Cutter's Way; Cat People; Betrayed; Home Alone; Radio Flyer; The Pelican Brief; Beaches; Awakenings; The End of Innocence; My Fellow Americans) (born Mar. 7, 1946 - died July 21, 2017; age 71). John Heard died of a heart attack. (John Heard 1985 Tender is the Night Photo: Showtime)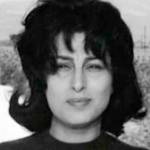 Anna Magnani
Academy Award-winning Italian movie actress (The Rose Tattoo; Mamma Roma; The Fugitive Kind; The Secret of Santa Vittoria; The Golden Coach; Bellissima; Volcano; Revenge; The Ways of Love; Anita Garibaldi; Angelina; Roma) (born Mar. 7, 1908 - died Sept. 26, 1973; age 65). Anna Magnani died of pancreatic cancer. (Anna Magnani 1962 Mamma Roma Screenshot)
*Images are public domain or Creative Commons licensed & sourced via Wikimedia Commons, Vimeo, or Flickr, unless otherwise noted*