February 25th Birthdays
If you were born on February 25th you share a birthday with these famous people: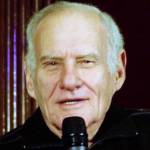 Michael Fairman is 86
American actor of television (The Young and the Restless; Ryan's Hope; Cagney & Lacey; L.A. Law; Sunset Beach) and films (The Anderson Tapes; Thirteen Days; Forces of Nature), and writer, born Feb. 25, 1934. (Michael Fairman 2007 Photo: vagueonthehow)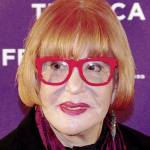 Sally Jessy Raphael is 85 (nee Sally Lowenthal)
Retired American television talk show host (Sally / The Sally Jessy Raphael Show), former Central American news correspondent for Associated Press & United Press International, and radio broadcaster, born Feb. 25, 1935. (Sally Jessy Raphael 2012 Photo: David Shankbone)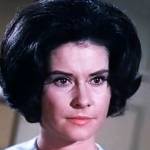 Diane Baker is 82
American actress of films (The Diary of Anne Frank; Marnie; Mirage; The Horse in the Gray Flannel Suit; The Best of Everything) and TV (Here We Go Again; Dr. Kildare; House; The F.B.I.; The Fugitive; Mission: Impossible; The Virginian; Bonanza), born Feb. 25, 1938. (Diane Baker 1970 The Old Man Who Cried Wolf)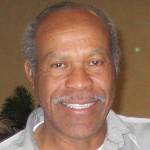 Lee Evans is 73
U.S. National Track and Field Hall of Fame American world record-setting sprinter, 2-time gold medalist at the 1968 Mexico City Olympics (400m & 4 x 400m relay), and civil rights activist, born February 25, 1947. (Lee Evans 2008 Photo: tea rose)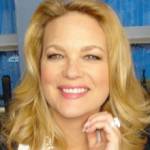 Leann Hunley is 65
American actress & celebrity of movies and TV (Dana Waring Carrington on Dynasty; Anna DiMera on Days of Our Lives; The Misadventures of Sheriff Lobo; Dawson's Creek; Models Inc.; Super Password; The $10,000 Pyramid), born February 25, 1955. (Leann Hunley 2008 Photo: Darlingdiva)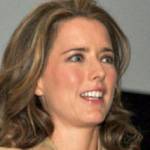 Téa Leoni is 54 (nee Elizabeth Téa Pantaleon)
American actress of TV (Elizabeth McCord on Madam Secretary; The Naked Truth; Santa Barbara; Flying Blind) and film (Deep Impact; Jurassic Park III; The Family Man; Spanglish; Fun with Dick and Jane; Flirting With Disaster), born February 25, 1966. (Téa Leoni 2007 Photo: Gustavo Fernandez) 
Nancy O'Dell is 54 (nee Nancy Evelyn Humphries)
American entertainment reporter and host of radio and TV (Entertainment Tonight; A Current Affair; Access Hollywood; Nashville Star), and author (Full of Life; Full of Love), born February 25, 1966. (Nancy O'Dell 2011 Photo: OliveCocoMag)
A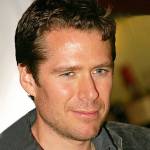 lexis Denisof is 54
merican actor of stage, TV (Wesley Wyndam-Pryce on Buffy the Vampire Slayer & Angel; How I Met Your Mother; Finding Carter; Grimm; I Love Bekka & Lucy; H+), and movies (Much Ado About Nothing; Murder Story), born February 25, 1966. (Alexis Denisof 2004 Photo: Raven Underwood)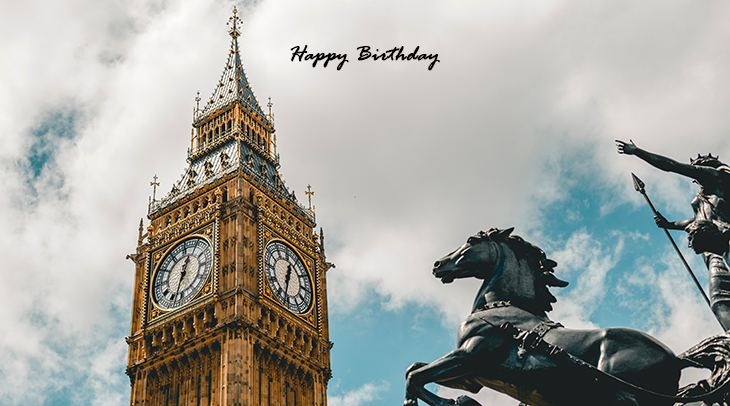 (Big Ben Clock, London, England Photo: Jurica Koletic via Unsplash)
Happy Birthday to everyone celebrating their birthday on February 25th!
And remembering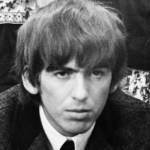 George Harrison
English singer, songwriter (Something; Here Comes the Sun; My Sweet Lord; Got My Mind Set on You), and lead guitarist for Rock & Roll Hall of Fame band The Beatles (She Loves You; A Hard Day's Night; While My Guitar Gently Weeps) (born Feb. 25, 1943 – died Nov. 29, 2001; age 58). George Harrison died of lung cancer. (George Harrison 1964 Photo: Dutch National Archives)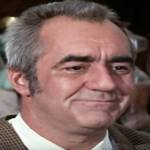 Jim Backus (nee James Gilmore Backus)

American voice and character actor of radio, TV (Gilligan's Island; I Married Joan; Mister Magoo), movies (Don't Bother to Knock; Francis in the Navy; Rebel Without a Cause; Boy's Night Out; Hello Down There; Ask Any Girl) (born Feb. 25, 1913 – died July 3, 1989; age 76). Jim Backus had Parkinson's disease and died of pneumonia. (Jim Backus 1962 Photo: California National Productions)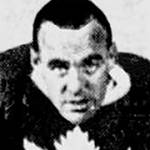 King Clancy (nee Francis Michael Clancy)
Hockey Hall of Fame Canadian professional hockey player, NHL defenceman (Ottawa Senators, Toronto Maple Leafs), 3-time Stanley Cup champion, NHL referee, coach & executive (Toronto Maple Leafs) (born Feb. 25, 1903 – died Nov. 10, 1986; age 84). King Clancy died of septic shock after gallbladder surgery. (King Clancy 1930s Photo)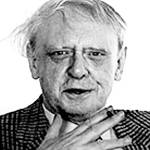 Anthony Burgess (nee John Burgess Wilson; aka Joseph Kell)

English writer (A Clockwork Orange; Earthly Powers; Time for a Tiger; The Doctor is Sick; The Worm and the Ring; Honey for the Bears; A Vision of Battlements; Inside Mr. Enderby), composer, playwright, and screenwriter (Jesus of Nazareth) (born Feb. 25, 1917 – died Nov. 22, 1993; age 76). Cause of death for Anthony Burgess was lung cancer. (Anthony Burgess 1986 Photo: Zazie4)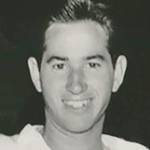 Bobby Riggs (nee Robert Larimore Riggs)
World No. 1 American amateur/pro tennis player for three years (1939, 1946 & 1947), with 7 Grand Slams singles and doubles wins from 1939-1949, at age 55+ Battle of the Sexes loser to Billie Jean King (born Feb. 25 1918 – died Oct. 25, 1995; age 77). Cause of death for Bobby Riggs was prostate cancer. (Bobby Riggs 1939 Press Photo: ACME)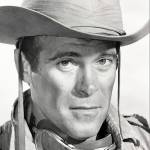 Christopher George
American actor of TV (Sgt. Sam Troy on The Rat Patrol; The Immortal) and movies (Grizzly; El Dorado; The Exterminator; Enter the Ninja; Midway; Mayday at 40,000 Feet; The Train Robbers; Chisum; The Delta Factor; Gavilan) (born Feb. 25, 1931 – died Nov. 28, 1983; age 52). Christopher George died of a heart attack. (Christopher George 1960s The Rat Patrol Photo: ABC TV)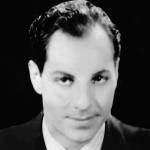 Zeppo Marx (nee Herbert Manfred Marx)
American actor in Marx Brothers movies (Animal Crackers; Monkey Business; Horse Feathers; Duck Soup), theatrical agent, engineer, inventor and manufacturing entrepreneur (Marman Products – Marman Twin motorcycle; Marman clamps) (born Feb. 25, 1901 – died Nov. 30, 1979; age 78). Zeppo Marx died of lung cancer. (Zeppo Marx 1931 Photo: Ralph F. Stitt)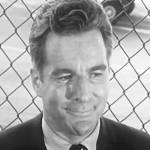 Bert Remsen (nee Herbert Birchell Remsen)
American character actor of films (McCabe & Mrs. Miller; Baby Blue Marine; Moon Pilot; Borderline; Only the Lonely; Thieves Lilke Us) and TV (Jefferson Drum; Dallas; Gibbsville; It's A Living; Dynasty; 12 O'Clock High; Peyton Place) (born Feb. 25, 1925 – died Apr. 22, 1999; age 74). Cause of death for Bert Remsen was heart failure. (Bert Remsen 1958 Man With a Camera Screenshot)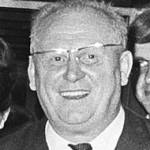 Gert Fröbe (nee Karl Gerhart Fröbe)
German character actor in movies (Goldfinger; Triple Cross; Wet Asphalt; The Return of Doctor Mabuse; The Longest Day; Those Daring Young Men in Their Jaunty Jalopies; Those Magnificent Men in Their Flying Machines; Chitty Chitty Bang Bang) (born Feb. 25, 1913 – died Sept. 5, 1988; age 75). Gert Fröbe died of a heart attack. (Karl Gerhart Fröbe 1965 Photo: Eric Koch)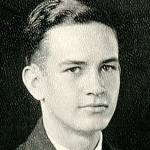 Frank G. Slaughter (nee Frank Gill Slaughter; aka C. V. Terry)
American doctor and novelist (Sangaree; Fort Everglades; The Cross and the Crown; Flight From Natchez; Lorena; The Curse of Jezebel; Doctor's Wives; Upon This Rock; Women in White; Doctors at Risk; Buccaneer Doctor) (born Feb. 25, 1908 – died May 17, 2001; age 93). Cause of death for Frank G. Slaughter is unknown. (Frank G. Slaughter 1926 Photo: Duke University)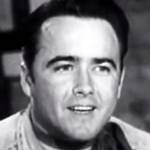 Dickie Jones (nee Richard Percy Jones Jr.; aka Dick Jones)
American trick rider, trick roper, 1930s child movie actor (Queen of the Jungle; The Hawk; Westward Ho; Hollywood Roundup), actor of TV (Dick West on The Range Rider; Buffalo Bill, Jr.; The Gene Autry Show; Annie Oakley) and movies (The Strawberry Roan; Last of the Pony Riders) (born Feb. 25, 1927 – died July 7, 2014; age 87). Dickie Jones died after a fall. (Dickie Jones 1955 Buffalo Bill, Jr.)
*Images are public domain or Creative Commons licensed & sourced via Wikimedia Commons or Flickr, unless otherwise noted*