February 25th Birthdays
If you were born on February 25th you share a celebrity birthday with these famous people: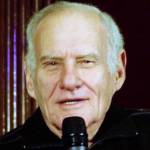 Michael Fairman
American actor of TV (Patrick Murphy on The Young and the Restless; Nick Szabo on Ryan's Hope; Cagney & Lacey; L.A. Law; Sunset Beach; Hill Street Blues) and films (The Anderson Tapes; Thirteen Days; Forces of Nature), and writer, born February 25, 1934. (Michael Fairman 2007 Photo: vagueonthehow)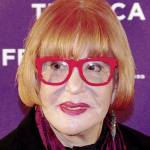 Sally Jessy Raphael (nee Sally Lowenthal)
Retired American television talk show host (Sally / The Sally Jessy Raphael Show), former Central American news correspondent for Associated Press & United Press International, and radio broadcaster, born February 25, 1935. (Sally Jessy Raphael 2012 Photo: David Shankbone)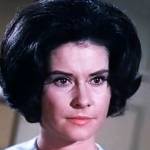 Diane Baker
American actress of films (The Diary of Anne Frank; Marnie; Mirage; The Horse in the Gray Flannel Suit; The Best of Everything) & TV ( Mission: Impossible; Here We Go Again; Dr. Kildare; House; The F.B.I.; The Fugitive; The Virginian; Bonanza), born February 25, 1938. (Diane Baker 1970 The Old Man Who Cried Wolf)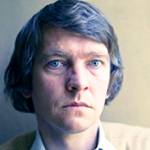 Tom Courtenay (nee Thomas Daniel Courtenay)
BAFTA-winning English actor of stage, TV & films (Billy Liar; King Rat; The Dresser; The Loneliness of the Long Distance Runner; King & Country; Doctor Zhivago; The Night of the Generals; The Guernsey Literary & Potato Peel Pie Society), born February 25, 1937. (Tom Courtenay 1972: Allan warren)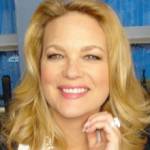 Leann Hunley
American actress & celebrity of movies and TV (Dana Waring Carrington on Dynasty; Anna DiMera on Days of Our Lives; The Misadventures of Sheriff Lobo; Dawson's Creek; Models Inc.; Super Password; The $10,000 Pyramid), born February 25, 1955. (Leann Hunley 2008 Photo: Darlingdiva)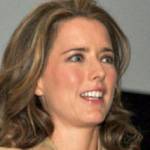 Téa Leoni is (nee Elizabeth Téa Pantaleon; partner of Tim Daly)
American actress of TV (Elizabeth McCord on Madam Secretary; The Naked Truth; Santa Barbara) and film (Deep Impact; Jurassic Park III; The Family Man; Spanglish; Fun with Dick and Jane; Flirting With Disaster), born February 25, 1966. Ex of David Duchovny. (Téa Leoni 2007: Gustavo Fernandez) 
Nancy O'Dell (nee Nancy Evelyn Humphries)
American entertainment reporter and host of radio and TV (Entertainment Tonight; A Current Affair; Access Hollywood; Nashville Star), and author (Full of Life; Full of Love), born February 25, 1966. (Nancy O'Dell 2011 Photo: OliveCocoMag)
A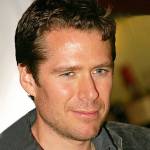 lexis Denisof (married Alyson Hannigan)
American actor of stage, TV (Wesley Wyndam-Pryce on Buffy the Vampire Slayer & Angel; How I Met Your Mother; Finding Carter; Grimm; I Love Bekka & Lucy; H+), and movies (Much Ado About Nothing; Murder Story; True Blue), born February 25, 1966. (Alexis Denisof 2004 Photo: Raven Underwood)
Sean Astin (nee Sean Patrick Duke; son of Patty Duke)
American actor of films (The Lord of the Rings movies; Rudy; The Goonies; The War of the Roses; Checkmate; Forever Strong; Mom's Night Out; Memphis Belle; 50 First Dates) & TV (Teenage Mutant Ninja Turtles; Stranger Things; 24), born February 25, 1971. Adopted son of John Astin. (Sean Astin 2014: Mooshuu)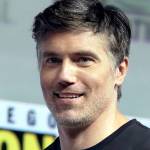 Anson Mount 
American actor of TV (Cullen Bohannon on Hell on Wheels; Capt. Christopher Pike on Star Trek: Discover; Line of Fire; Third Watch) and movies (In Her Shoes; Mr. Right; Cook County; Tully; City by the Sea; Visions; The Forger; Safe; Last Night), born February 25, 1973. (Anson Mount 2018 Photo: Gage Skidmore)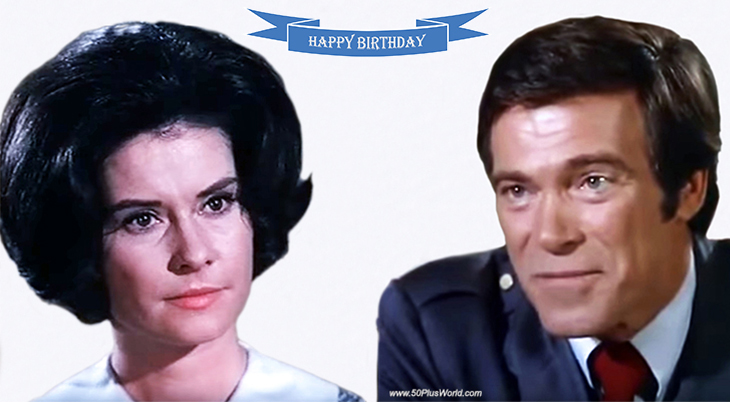 (Diane Baker 1970 The Old Man Who Cried Wolf | Christopher George 1976 Mayday at 40,000 Feet)
Happy Birthday to everyone celebrating their birthday on February 25th!
Remember These February 25th Famous Birthdays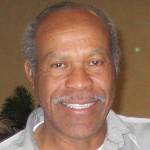 Lee Evans
U.S. National Track and Field Hall of Fame American world record-setting sprinter, 2-time Olympic gold medalist (1968 Mexico City 400m & 4 x 400m relay), Black Power movement civil rights activist, and co-founder of the Olympic Project for Human Rights (born Feb. 25, 1947 – died May 19, 2021; age 74). Lee Evans died after a stroke. (Lee Evans 2008 Photo: tea rose)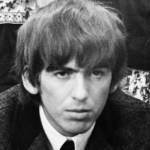 George Harrison (ex of Pattie Boyd)
English singer, songwriter (Something; Here Comes the Sun; My Sweet Lord; Got My Mind Set on You), and lead guitarist for Rock & Roll Hall of Fame band The Beatles (She Loves You; A Hard Day's Night; While My Guitar Gently Weeps) (born Feb. 25, 1943 – died Nov. 29, 2001; age 58). George Harrison died of lung cancer. (George Harrison 1964 Photo: Dutch National Archives)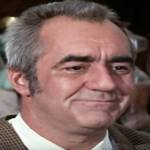 Jim Backus (nee James Gilmore Backus; married Henny aka Henrietta Kaye)

American voice and character actor of radio, TV (Gilligan's Island; I Married Joan; Mister Magoo), movies (Don't Bother to Knock; Francis in the Navy; Rebel Without a Cause; Boy's Night Out; Hello Down There; Ask Any Girl) (born Feb. 25, 1913 – died July 3, 1989; age 76). Ex of Betty Kean. Jim Backus had Parkinson's disease and died of pneumonia. (Jim Backus 1959)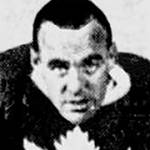 King Clancy (nee Francis Michael Clancy)
Hockey Hall of Fame Canadian professional hockey player, NHL defenceman (Ottawa Senators, Toronto Maple Leafs), 3-time Stanley Cup champion, NHL referee, coach & executive (Toronto Maple Leafs) (born Feb. 25, 1903 – died Nov. 10, 1986; age 84). King Clancy died of septic shock after gallbladder surgery. (King Clancy 1930s Photo)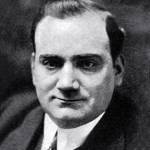 Enrico Caruso
Italian tenor opera singer (La boheme; Aida; Don Giovanni; Rigoletto; Tosca) of opera houses (La Scala, Milan; Bolshoi Theatre, Moscow; Covent Garden, London; Metropolitan Opera, New York) & early recordings (Gramophone; Victor), & silent film actor (The Splendid Romance; My Cousin) (born Feb. 25, 1873 – died Aug. 2, 1921; age 48). (Enrico Caruso 1918: Mishkin)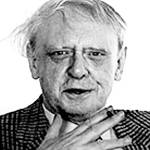 Anthony Burgess (nee John Burgess Wilson; aka Joseph Kell)

English writer (A Clockwork Orange; Earthly Powers; Time for a Tiger; The Doctor is Sick; The Worm and the Ring; Honey for the Bears; A Vision of Battlements; Inside Mr. Enderby), composer, playwright, and screenwriter (Jesus of Nazareth) (born Feb. 25, 1917 – died Nov. 22, 1993; age 76). Cause of death for Anthony Burgess was lung cancer. (Anthony Burgess 1986 Photo: Zazie4)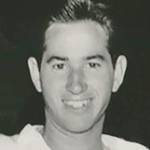 Bobby Riggs (nee Robert Larimore Riggs)
World No. 1 American amateur/pro tennis player for three years (1939, 1946 & 1947), with 7 Grand Slams singles and doubles wins from 1939-1949, at age 55+ Battle of the Sexes loser to Billie Jean King (born Feb. 25 1918 – died Oct. 25, 1995; age 77). Cause of death for Bobby Riggs was prostate cancer. (Bobby Riggs 1939 Press Photo: ACME)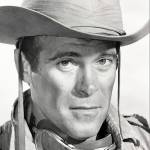 Christopher George (married Lynda Day George)
American actor of TV (Sgt. Sam Troy on The Rat Patrol; The Immortal) and movies (Grizzly; El Dorado; The Exterminator; Enter the Ninja; Midway; Mayday at 40,000 Feet; The Train Robbers; Chisum; The Delta Factor; Gavilan) (born Feb. 25, 1931 – died Nov. 28, 1983; age 52). Christopher George died of a heart attack. (Christopher George 1960s The Rat Patrol Photo: ABC TV)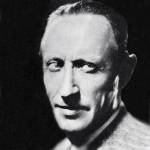 Lucio A. Villegas (nee Lucio Alberto Villegas Villagran)
Chilean Consulate General in Japan, University of California Spanish professor, Cinelandia movie fan magazine VP & editor, film screenwriter, & movie actor (The Fighting Gringo; Border Bandits; The Renegade Ranger; Only Angels Have Wings; The Light of Western Stars; I'll Take Romance) (born Feb. 25, 1883 – died July 20, 1968; age 85). (Lucio A. Villegas 1937: Cine-Mundial)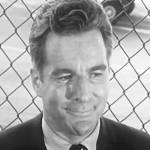 Bert Remsen (nee Herbert Birchell Remsen; married Katherine MacGregor)
American character actor of films (McCabe & Mrs. Miller; Baby Blue Marine; Moon Pilot; Borderline; Only the Lonely; Thieves Lilke Us) and TV (Jefferson Drum; Dallas; Gibbsville; It's A Living; Dynasty; 12 O'Clock High; Peyton Place) (born Feb. 25, 1925 – died Apr. 22, 1999; age 74). Cause of death for Bert Remsen was heart failure. (Bert Remsen 1958 Man With a Camera)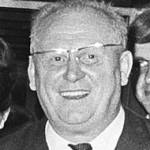 Gert Fröbe (nee Karl Gerhart Fröbe)
German character actor in movies (Goldfinger; Triple Cross; Wet Asphalt; The Return of Doctor Mabuse; The Longest Day; Those Daring Young Men in Their Jaunty Jalopies; Those Magnificent Men in Their Flying Machines; Chitty Chitty Bang Bang) (born Feb. 25, 1913 – died Sept. 5, 1988; age 75). Gert Fröbe died of a heart attack. (Karl Gerhart Fröbe 1965 Photo: Eric Koch)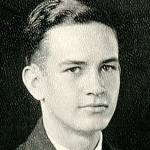 Frank G. Slaughter (nee Frank Gill Slaughter; aka C. V. Terry)
American doctor and novelist (Sangaree; Fort Everglades; The Cross and the Crown; Flight From Natchez; Lorena; The Curse of Jezebel; Doctor's Wives; Upon This Rock; Women in White; Doctors at Risk; Buccaneer Doctor) (born Feb. 25, 1908 – died May 17, 2001; age 93). Cause of death for Frank G. Slaughter is unknown. (Frank G. Slaughter 1926 Photo: Duke University)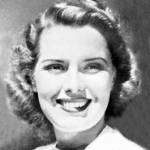 Brenda Joyce (nee Betty Graftina Leabo)
American film actress (Here I Am A Stranger; The Postman Didn't Ring; Tarzan and the Amazons; Little Giant; Private Nurse; Marry the Boss's Daughter; Little Old New York; The Rains Came; Maryland; Public Deb No. 1; Strange Confession; The Enchanted Forest; Pillow of Death; Shaggy; Tarzan's Magic Fountain) (born Feb. 25, 1917 – died July 4, 2009; age 92). (Brenda Joyce 1940: Photoplay)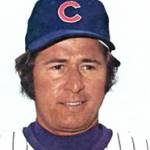 Ron Santo (nee Ronald Edward Santo)
National Baseball Hall of Fame American pro baseball player, assists record-setting MLB 3rd baseman (Chicago Cubs 1960-1973, 9X NL All-Star – 5X NL Gold Glove Awards 1946-1968, 1973 Lou Gehrig Memorial Award; Chicago White Sox 1974), Chicago Cubs radio color commentator (born Feb. 25, 1940 – died Dec. 3, 2010; age 70). (Ron Santo 1973: Jewel Foods)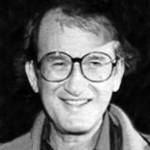 Larry Gelbart (married Patricia Marshall)
Tony, Peabody & Emmy Award-winning American Theatre & TV Halls of Fame playwright, director, & writer of stage (A Funny Thing Happened on the Way to the Forum), TV (M*A*S*H; Caesar's Hour) & films (Tootsie; Blame It on Rio; The Notorious Landlady; The Wrong Box; Movie Movie; Oh God!; Neighbors) (born Feb. 25, 1928 – died Sept. 11, 2009; age 81). (Larry Gelbart 1980)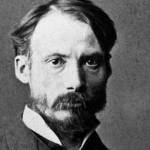 Pierre-Auguste Renoir (married Aline Victorine Charigot)
French Impressionist painter of landscapes & portraits (Bal du moulin de la Galette; Two Sisters [On the Terrace]; The Piazza San Marco, Venice; Luncheon of the Boating Party; Blonde Bather; Les Grandes Baigneuses; La Pariesienne; Children at the Beach at Guernsey) (born Feb. 25, 1841 – died Dec. 3, 1919; age 78). Father of Pierre Renoir, Jean Renoir. (Pierre-Auguste Renoir c. 1875)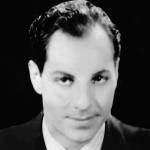 Zeppo Marx (nee Herbert Manfred Marx)
American actor in Marx Brothers movies (Animal Crackers; Monkey Business; Horse Feathers; Duck Soup), engineer, inventor & manufacturing entrepreneur (Marman Products – Marman Twin motorcycle; Marman clamps) (born Feb. 25, 1901 – died Nov. 30, 1979; age 78). Brother of Harpo, Chico, Gummo & Groucho Marx. (Zeppo Marx 1931: Ralph F. Stitt)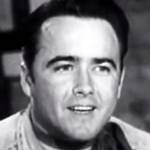 Dickie Jones (nee Richard Percy Jones Jr.; aka Dick Jones)
American trick roper-rider, 1930s child movie actor (Queen of the Jungle; The Hawk; Westward Ho; Hollywood Roundup), actor of TV (Dick West on The Range Rider; Buffalo Bill, Jr.; The Gene Autry Show; Annie Oakley) and movies (The Strawberry Roan; Last of the Pony Riders) (born Feb. 25, 1927 – died July 7, 2014; age 87). Dickie Jones died after a fall. (Dickie Jones 1955 Buffalo Bill, Jr.)
*Images are public domain or Creative Commons licensed & sourced via Wikimedia Commons or Flickr, unless otherwise noted*