April 7th Birthdays
If you were born on April 7th you share a celebrity birthday with these famous people: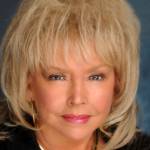 Iris Johansen is 83
American modern & historical romance novelist (Touch the Horizon; One Touch of Topaz), suspense and mystery writer, author of the Eve Duncan crime fiction series (The Face of Deception; Chasing the Night; Sleep No More), born April 7, 1938. (Iris Johansen Photo: Louis Tonsmeire, used by permission)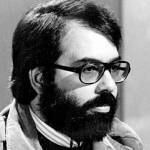 Francis Ford Coppola is 82
Academy Award-winning American movie screenwriter, director, & producer, and director (The Godfather; Patton; Apocalypse Now; Bram Stoker's Dracula; The Rainmaker; American Graffiti; The Black Stallion; The Cotton Club), born April 7, 1939. (Francis Ford Coppola 1976 Photo: NBC)
Roberta Shore is 78 (nee Roberta Jymme Schourop)
American actress of TV (Betsy Garth on The Virginian; Father Knows Best; The Bob Cummings Show; Annette; The Adventures of Ozzie and Harriet) & movies (The Shaggy Dog; Blue Denim; Because They're Young; The Young Savages), born April 7, 1943. (Roberta Shore 1960s The Virginian Photo: Herb Ball / NBC)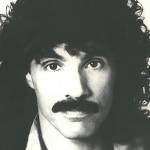 John Oates is 72
American guitarist, songwriter (Love is Fire), and Rock & Roll Hall of Fame duet singer with Daryl Hall (Sara Smile; She's Gone; Out of Touch; You Make My Dreams; Maneater; Possession Obsession; Adult Education; Rich Girl; Kiss on My List; Private Eyes), born April 7, 1949. (John Oates 1989 Photo) 
Janis Ian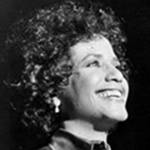 is 70 (nee Janis Eddy Fink)
American senior, science fiction writer, folk musician, and Grammy Award-winning singer-songwriter (At Seventeen; Society's Child [Baby I've Been Thinking], Fly Too High; Love is Blind; Will You Dance? You Are Love) born April 7, 1951. (Janis Ian 1960s-1970s Photo: JanisIan.com)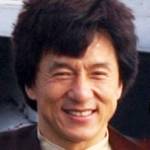 Jackie Chan is 67 (nee Chan Kong-sang)

Hong Kong singer, martial arts expert (hapkido), movie producer, stuntman & actor (Mr. Nice Guy; Rush Hour; Shanghai Noon; Rumble in the Bronx; New Fists of Fury; The Cannonball Run; Police Story; Armour of God), born April 7, 1954. (Jackie Chan 2002 Photo: Lee M. McCaskill  / U.S. Navy)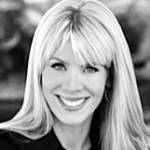 Teri Ann Linn is 60 (aka Teri Anderson)
American singer, model & actress of TV (Kristen Forrester Garrison on The Bold and the Beautiful; Giulia Colombo on Anni '60; Magnum, P.I.; The New Mike Hammer) and movies (Aloha Summer; Fallout; Female Mercenaries; Pure Danger), born April 7, 1961. (Teri Ann Linn 2013 Photo: Teri Anderson)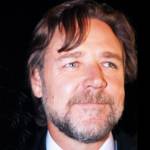 Russell Crowe is 57 (nee Russell Ira Crowe; aka Russ le Roq)
Academy Award-winning Kiwi actor of movies (Gladiator; A Beautiful Mind; L. A. Confidential; Cinderella Man; The Insider; Robin Hood; Proof of Life; The Silver Brumby; 3:10 to Yuma; Virtuosity; Mystery, Alaska; Rough Magic), stage, and TV, born April 7, 1964. (Russell Crowe 2011 Photo: Eva Rinaldi)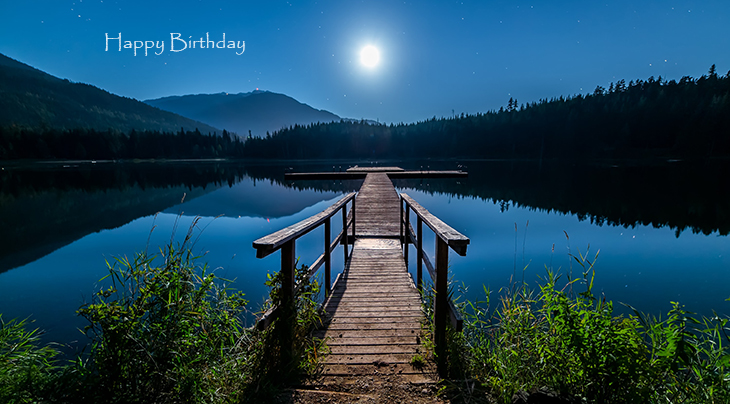 (Moon At Lost Lake Trail, Whistler, B.C . Photo: James Wheeler via Unsplash)
Happy Birthday to everyone celebrating their birthday on April 7th!
Remember These April 7th Famous Birthdays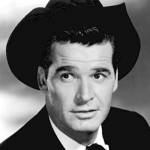 James Garner (nee James Bumgarner)
Emmy Award-winning American actor of TV (Maverick; The Rockford Files; 8 Simple Rules; Nichols; Cheyenne) and movies (Boy's Night Out; The Thrill of it All; Victor Victoria; Murphy's Romance; Space Cowboys; Cash McCall; The Great Escape) (born Apr. 7, 1928 – died July 19, 2014; age 86). James Garner died of a heart attack. (James Garner 1950s Maverick Photo: Warner Brothers TV)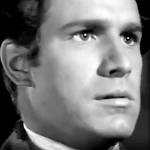 Wayne Rogers (nee William Wayne McMillan Rogers III)

American actor of TV (Trapper John McIntyre on M*A*S*H; Dr. Charley Michaels on House Calls; Luke Perry on Stagecoach West; Search for Tomorrow; City of Angels; Chiefs; Gunsmoke; Murder, She Wrote; The F.B.I.) and movies (Cool Hand Luke; WUSA) (born Apr. 7, 1933 – died Dec. 31, 2015; age 82). Wayne Rogers died of pneumonia complications. (Wayne Rogers 1960 Johnny Ringo)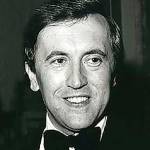 David Frost
English comedian, writer, journalist, TV interviewer & host (That Was The Week That Was; Breakfast With Frost; Through the Keyhole; Frost Over the World; Not So Much a Programme, More a Way of Life; The Frost Report; Frost on Sunday; Frost on Friday; The Frost Interview) (born Apr. 7, 1939 – died Aug. 31, 2013; age 74). David Frost died of a heart attack. (David Frost 1972 Photo)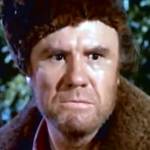 R. G. Armstrong (nee Robert Golden Armstrong, Jr.)
American actor of TV (Gunsmoke; Trapper John, M.D.; Dynasty; T.H.E. Cat; L. A. Law; Matlock; Cannon; The Virginian; Hawaii Five-O; Rawhide; Bonanza; The Fugitive; Perry Mason; Zane Grey Theater) & films (Justin Morgan Had a Horse; Pat Garrett and Billy the Kid) (born Apr. 7, 1917 – died July 27, 2012; age 95). R. G. Armstrong died of natural causes. (R. G. Armstrong 1967 Daniel Boone)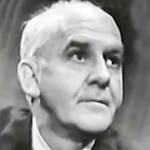 Walter Winchell
American host, narrator and gossip columnist of newspapers (On-Broadway), radio (Saks on Broadway), TV (The Walter Winchell File; The Untouchables; The Walter Winchell Show) and movies (Dondi; The Bard of Broadway) (born Apr. 7, 1897 – died Feb. 20, 1972; age 74). Walter Winchell died of prostate cancer. (Walter Winchell 1952 What's My Line? Screenshot)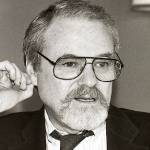 Alan J. Pakula (nee Alan Jay Pakula)
American screenwriter, movie producer and director (Klute; All the President's Men; To Kill a Mockingbird; Sophie's Choice; The Pelican Brief; The Parallax View; Baby the Rain Must Fall; Inside Daisy Clover; Up the Down Staircase) (born Apr. 7, 1928 – died Nov. 19, 1998; age 70). Alan J. Pakula was killed instantly in a car accident. (Alan J. Pakula 1990 Photo: Towpilot)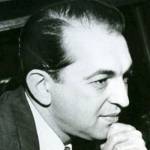 Percy Faith

Canadian-American Grammy Award-winning conductor (Percy Faith and His Orchestra), recording artist & composer for TV & movies (Theme from A Summer Place; The Song from Moulin Rouge; Tammy Tell Me True; The Virginian theme; Theme from Summer of '42; I'll Never Smile Again) (born Apr. 7, 1908 – died Feb. 9, 1976; age 67). Percy Faith died of cancer. (Percy Faith 1948 Photo: CBS Radio)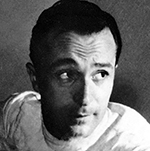 Edoardo Mangiarotti
Italian fencer, 13X Word Champion & 6X Olympic gold medalist in individual & team fencing (1952 individual & team épée gold; 1936, 1956 & 1960 team épée; 1956 team foil), the most championships in the history of the sport (born Apr. 7, 1919 – died May 25, 2012; age 93). Cause of death for Edoardo Mangiarotti is unknown. (Edoardo Mangiarotti 1930s-1950s Photo)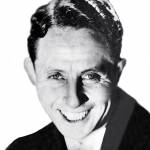 Bert Wheeler (nee Albert Jerome Wheeler)
American comedian & actor solo & with partner Robert Woolsey of stage, TV, & films (Rio RIta; Small Timers; The Cuckoos; Dixiana; Halt Shot at Sunrise; Hook Line and Sinker; Cracked Nuts; Oh! Oh! Cleopatra; Cockeyed Cavaliers; Girl Crazy; Hold 'Em Jail; So This is Africa; Diplomaniacs; The Nitwits; Kentucky Kernels) (born Apr. 7, 1895 – died Jan. 18, 1968; age 72). (Bert Wheeler 1932)
*Images are public domain or Creative Commons licensed & sourced via Wikimedia Commons, Vimeo, or Flickr, unless otherwise noted*