February 5th Birthdays
If you were born on February 5th, you share a birthday with these famous people: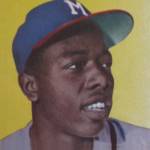 Hank Aaron is 84 (nee Henry Louis Aaron)
American National Baseball Hall of Fame MLB right fielder (Milwaukee/Atlanta Braves; Milwaukee Brewers), 1958-1960 Golden Glove winner, 1957 NL MVP & World Series Champ, and senior born February 5, 1934. (Hank Aaron 1950s Baseball Card Photo: Baseball Collection)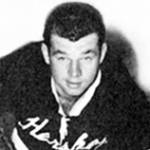 Don Cherry is 84 (nee Donald Stewart Cherry; "Grapes")
Octogenarian Canadian Sportsnet Radio Network & CBC television hockey commentator (Hockey Night in Canada "Coach's Corner"), retired AHL and NHL defenceman and coach (Boston Bruins; Colorado Rockies), born February 5, 1934. (Don Cherry 1950s Photo: Centpacrr at en.wikipedia)
Stuart Damon is 81 (nee Stuart Michael Zonis)
American Emmy Award-winning TV actor (Dr. Alan Quartermaine Sr. on General Hospital & Port Charles; As The World Turns; The Champions; Cinderella; Days of Our Lives; Yanks Go Home; America), and octogenarian born February 5, 1937. (Stuart Damon 1969 The Champions Screenshot)
David Selby is 77
Septuagenarian American senior citizen, actor on stage, TV (Richard Channing on Falcon Crest; Quentin Collins on Dark Shadows; Flamingo Road), and movies (Raise the Titanic; Up the Sandbox; Rich and Famous; Dying Young), born February 5, 1941. (David Selby 1985 Falcon Crest Photo: CBS TV)
Susan Hill is 76

English fiction novelist, gothic ghost story writer & novelist, (The Woman in Black; The Mist in the Mirror; I'm the King of the Castle), author of the Simon Serrailler crime fiction mystery series (The Various Haunts of Men; Do Me a Favour; The Bird of Night), and septuagenarian senior citizen born February 5, 1942.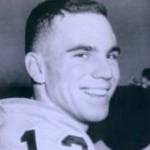 Roger Staubach is 76
American Pro Football Hall of Fame NFL quarterback (Dallas Cowboys), 1963 Heisman Trophy winner, 1972 Super Bowl MVP & 2-time champ (1972 & 1977), 1978 NFL Man of the Year, and senior born February 5, 1942. (Roger Staubach 1963 Dallas Cowboys Photo)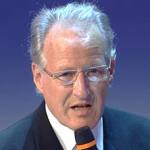 Michael Mann is 75
Emmy Award-winning septuagenarian American screenwriter, director, and producer for TV (Starsky and Hutch; Police Story; Vega$; Miami Vice; Crime Story) and movies (The Last of the Mohicans; Ali; Heat; The Insider; Miami Vice), born February 5, 1943. (Michael Mann 2012 Photo: Col Hans Landa)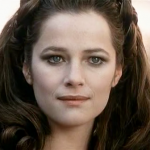 Charlotte Rampling is 72 (nee Tessa Charlotte Rampling)
Septuagenarian English singer, model, and actress in movies (Georgy Girl; Stardust Memories; The Verdict; 45 Years; D.O.A.; The Night Porter; The Wings of the Dove) and TV (Dexter; Broadchurdh; Restless) born February 5, 1946. (Charlotte Rampling 1971 Addio fratello crudele Screenthot: Gawain78)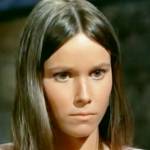 Barbara Hershey is 70 (nee Barbara Lynn Herzstein; aka Barbara Seagull)
Emmy Award-winning septuagenarian American actress of TV (A Killing in a Small Town; The Monroes; Chicago Hope; Once Upon a Time) and movies (Portrait of a Lady; Hoosiers; Beaches; Boxcar Bertha; The Stunt Man; The Natural), born Feb. 5, 1948. (Barbara Hershey 1967 Daniel Boone Screenshot)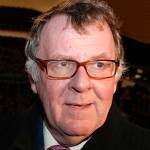 Tom Wilkinson is 70
English Emmy Award-winning actor of TV (The Kennedys; First Among Equals), movies (Sense and Sensibility; The Full Monty; Shakespeare in Love; In the Bedroom; The Patriot; Rush Hour; Batman Begins), and new senior born February 5, 1948. (Tom Wilkinson 2011 Photo: Andrew Luis / RanZag)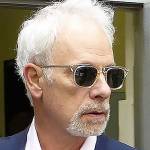 Christopher Guest is 70 (nee Christopher Haden-Guest)
English-American comedian, screenwriter, director, and actor of stage, TV (Saturday Night Live; Family Tree), movies (This is Spinal Tap, Best in Show; A Mighty Wind, The Princess Bride; Waiting for Guffman), & septuagenarian born February 5, 1948. (Christopher Guest 2016 Photo: GabboT)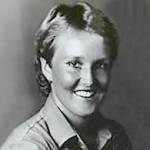 Jane Geddes is 58
Retired 55+ American LPGA professional golfer, winner of 11 LPGA Tour events & 2 major championships (1986 U.S. Women's Open; 1987 Women's PGA Championship), born February 5, 1960. (Jane Geddes 1986 Photo: Ladies Professional Golf Association)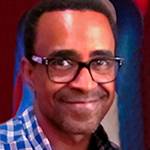 Tim Meadows is 57 (nee Timothy Meadows)
American 55+ host, improv comedian & actor of stage (Second City), TV (Saturday Night Live; The Goldbergs; The Colbert Report), and movies (The Ladies Man; Coneheads; Wayne's World 2; Trainwreck; Mean Girls), born February 5, 1961. (Tim Meadows 2011 Photo: Matthew Straubmuller)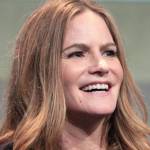 Jennifer Jason Leigh is 56 (nee Jennifer Leigh Morrow)
55+ American producer, director, screenwriter, & actress of movies (Single White Female; Backdraft; The Anniversary Party; In the Cut; Road to Perdition;The Hateful Eight) and TV (Weeds; Revenge; Atypical; Twin Peaks), born February 5, 1962. (Jennifer Jason Leigh 2015 Photo: Gage Skidmore)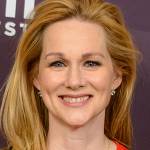 Laura Linney is 54
Emmy Award-winning 50+ American actress of TV (The Big C; Ozark; Tales of the City; Frasier; John Adams) and movies (The Truman Show; Absolute Power; Primal Fear; Mystic River; Love Actually; Kinsey), born February 5, 1964. (Laura Linney 2016 Photo: Neil Grabowsky / Montclair Film Festival)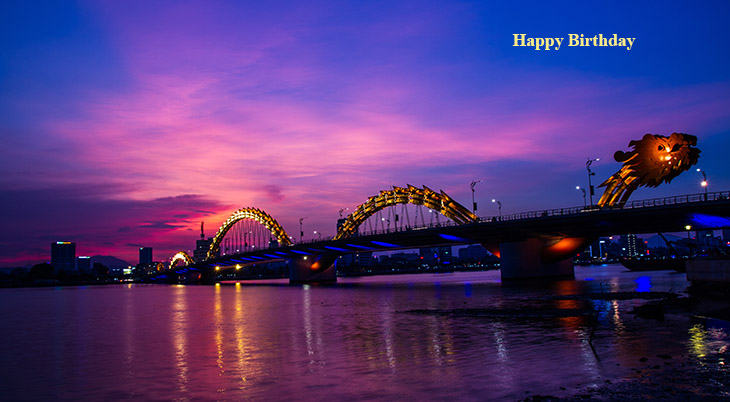 (Da Nang, Vietnam Photo: Ngo Tung via Unsplash)
Happy Birthday to everyone celebrating their birthday on February 5, 2018!
And remembering
Red Buttons (nee Aaron Chwatt)

Academy Award-winning American comedian & actor of TV (Knots Landing; ER) & movies (Sayonara; Hatari; Five Weeks in a Balloon; The Longest Day; Your Cheatin' Heart; The Poseidon Adventure; Gable and Lombard; Stagecoach; Pete's Dragon) (born Feb. 5, 1919 - died July 13, 2006; age 87). Red Buttons died of high blood pressure complications.(Red Buttons 1978 Photo: Alan Light) 
Stephen J. Cannell
American TV producer & screenwriter (Baretta; Black Sheep Squadron; The Rockford Files, Hardcastle and McCormick; Riptide; The A-Team, Wiseguy; 21 Jump Street; Silk Stalkings; Renegade; The Commish) (born Feb. 5 1941 - died Sept. 30, 2010; age 69). Stephen J. Cannell died of melanoma complications. (Stephen J. Cannell 2005 Photo: Phil Konstantin Philkon)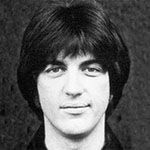 Cory Wells (nee Emil Lewandowski)
American rock music singer with Three Dog Night (Mama Told Me [Not to Come]; Eli's Coming; Let Me Serenade You; Never Been to Spain; Shambala; Sure As I'm Siggin' Here; Try a Little Tenderness), (born Feb. 5, 1941 - died Oct. 20, 2015; age 74). Cory Wells had cancer and died of an infection. (Cory Wells 1969 Three Dog Night Photo: Contemporary Public Relations)
John Carradine (nee Richmond Reed Carradine; aka Peter Richmond)
American actor of movies (The Howling; The Shootist; House of Dracula; White Fang; Alaska; Captains Courageous; Drums Along the Mohawk; The Grapes of Wrath) and TV (My Friend Irma; The Munsters) (born Feb. 5, 1906 - died Nov. 27, 1988; age 82). John Carradine had rheumatoid arthritis & died of multiple organ failure. (John Carradine 1967 The Green Hornet Photo: ABC TV)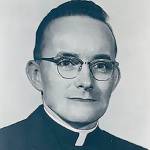 Andrew M. Greeley

American Roman Catholic priest, Chicago Sun-Times columnist, non-fiction writer, and novelist (The Cardinal Sins; Lord of the Dance; God Game; Fall From Grace; Angel Light; Second Spring) (born Feb. 5, 1928 - died May 29, 2013; age 85). Andrew M. Greeley never recovered from head injures in a 2008 accident. (Andrew M. Greeley 1965 Photo: National Opinion Research)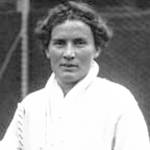 Elizabeth Ryan
American International Tennis Hall of Fame tennis player, winner of 26 Grand Slam Doubles & Mixed Doubles tennis championships from 1914-1934 (Wimbledon, US Open, & French Open) (born Feb. 5, 1892 - died July 6, 1979; age 87). Cause of death for Elizabeth Ryan is unknown. (Elizabeth Ryan 1914 Photo: Agence de presse Meurisse)
*Images are public domain or Creative Commons licensed & sourced via Wikimedia Commons or Flickr, unless otherwise noted*