February 5th Birthdays
If you were born on February 5th, you share a birthday with these famous people: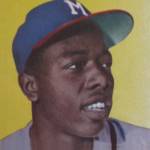 Hank Aaron is 854 (nee Henry Louis Aaron)
National Baseball Hall of Fame American MLB right fielder (Milwaukee / Atlanta Braves; Milwaukee Brewers), 1958-1960 Golden Glove winner, 1957 NL MVP & World Series Champ, and senior born February 5, 1934. (Hank Aaron 1950s Baseball Card Photo: Baseball Collection)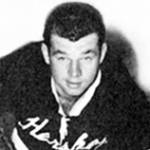 Don Cherry is 85 (nee Donald Stewart Cherry; "Grapes")
Octogenarian Canadian Sportsnet Radio Network & CBC television hockey commentator (Hockey Night in Canada "Coach's Corner"), retired AHL and NHL defenceman and coach (Boston Bruins; Colorado Rockies), born February 5, 1934. (Don Cherry 1950s Photo: Centpacrr at en.wikipedia)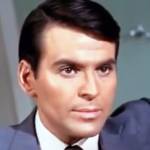 Stuart Damon is 82 (nee Stuart Michael Zonis)
Emmy Award-winning American TV actor (Dr. Alan Quartermaine Sr. on General Hospital & Port Charles; As The World Turns; The Champions; Cinderella; Days of Our Lives; Yanks Go Home; America), and octogenarian born February 5, 1937. (Stuart Damon 1969 The Champions Screenshot)
David Selby is 78
Septuagenarian American senior citizen, actor on stage, TV (Richard Channing on Falcon Crest; Quentin Collins on Dark Shadows; Flamingo Road), and movies (Raise the Titanic; Up the Sandbox; Rich and Famous; Dying Young), born February 5, 1941. (David Selby 1985 Falcon Crest Photo: CBS TV)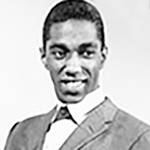 Barrett Strong is 78
Grammy Award-winning Songwriter's Hall of Fame American singer & lyricist (I Heard It Through the Grapevine; Money [That's What I Want]; War; Wherever I Lay My Hat [That's My Home]; I Can't Get Next To You; Papa Was a Rollin' Stone), born February 5, 1941. (Barrett Strong 1960s Photo: Motown Records)
Susan Hill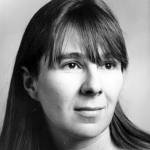 is 77

Septuagenarian English ghost story writer & novelist, (The Woman in Black; The Mist in the Mirror), author of the Simon Serrailler mystery series (The Various Haunts of Men; Do Me a Favour; The Bird of Night), born February 5, 1942. (Susan Hill 1975 Photo: Mark Gerson / Camera Press London)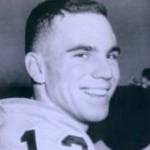 Roger Staubach is 77
American Pro Football Hall of Fame NFL quarterback (Dallas Cowboys), 1963 Heisman Trophy winner, 1972 Super Bowl MVP & 2-time champ (1972 & 1977), 1978 NFL Man of the Year, and senior born February 5, 1942. (Roger Staubach 1963 Dallas Cowboys Photo)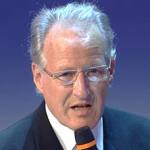 Michael Mann is 76
Emmy Award-winning septuagenarian American screenwriter, director, and producer for TV (Starsky and Hutch; Police Story; Vega$; Miami Vice; Crime Story) and movies (The Last of the Mohicans; Ali; Heat; The Insider; Miami Vice), born February 5, 1943. (Michael Mann 2012 Photo: Col Hans Landa)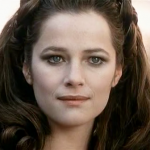 Charlotte Rampling is 73 (nee Tessa Charlotte Rampling)
Septuagenarian English singer, model, and actress in movies (Georgy Girl; Stardust Memories; The Verdict; 45 Years; D.O.A.; The Night Porter; The Wings of the Dove) and TV (Dexter; Broadchurdh; Restless) born February 5, 1946. (Charlotte Rampling 1971 Addio fratello crudele Screenthot: Gawain78)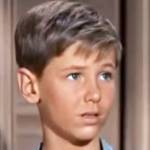 David Ladd is 72
American movie producer (The Mod Squad; Hart's War; A Guy Thing) and actor of TV and films (Misty; The Proud Rebel; The Big Land; The Sad Horse; A Dog of Flanders; Catlow; Raymie; The Treasure of Jamaica Reef; The Day of the Locust; The Wild Geese), born February 5, 1947. (David Ladd 1960 Bonanza)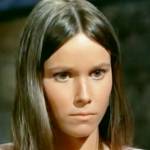 Barbara Hershey is 71 (nee Barbara Lynn Herzstein; aka Barbara Seagull)
Emmy Award-winning septuagenarian American actress of TV (A Killing in a Small Town; The Monroes; Chicago Hope; Once Upon a Time) and movies (Portrait of a Lady; Hoosiers; Beaches; Boxcar Bertha; The Stunt Man; The Natural), born Feb. 5, 1948. (Barbara Hershey 1967 Daniel Boone Screenshot)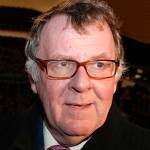 Tom Wilkinson is 71
English Emmy Award-winning actor of TV (The Kennedys; First Among Equals), movies (Sense and Sensibility; The Full Monty; Shakespeare in Love; In the Bedroom; The Patriot; Rush Hour; Batman Begins), and new senior born February 5, 1948. (Tom Wilkinson 2011 Photo: Andrew Luis / RanZag)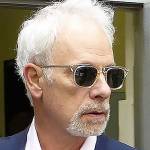 Christopher Guest is 71 (nee Christopher Haden-Guest)
English-American comedian, screenwriter, director, and actor of stage, TV (Saturday Night Live; Family Tree), movies (This is Spinal Tap, Best in Show; A Mighty Wind, The Princess Bride; Waiting for Guffman), & septuagenarian born February 5, 1948. (Christopher Guest 2016 Photo: GabboT)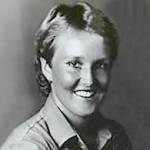 Jane Geddes is 59
Retired 55+ American LPGA professional golfer, winner of 11 LPGA Tour events & 2 major championships (1986 U.S. Women's Open; 1987 Women's PGA Championship), born February 5, 1960. (Jane Geddes 1986 Photo: Ladies Professional Golf Association)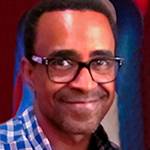 Tim Meadows is 58 (nee Timothy Meadows)
American 55+ host, improv comedian & actor of stage (Second City), TV (Saturday Night Live; The Goldbergs; The Colbert Report), and movies (The Ladies Man; Coneheads; Wayne's World 2; Trainwreck; Mean Girls), born February 5, 1961. (Tim Meadows 2011 Photo: Matthew Straubmuller)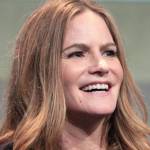 Jennifer Jason Leigh is 57 (nee Jennifer Leigh Morrow)
55+ American producer, director, screenwriter, & actress of movies (Single White Female; Backdraft; The Anniversary Party; In the Cut; Road to Perdition;The Hateful Eight) and TV (Weeds; Revenge; Atypical; Twin Peaks), born February 5, 1962. (Jennifer Jason Leigh 2015 Photo: Gage Skidmore)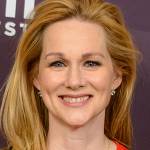 Laura Linney is 55
Emmy Award-winning 55+ American actress of TV (The Big C; Ozark; Tales of the City; Frasier; John Adams) and movies (The Truman Show; Absolute Power; Primal Fear; Mystic River; Love Actually; Kinsey), born February 5, 1964. (Laura Linney 2016 Photo: Neil Grabowsky / Montclair Film Festival)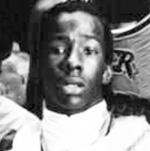 Bobby Brown is 50 (nee Robert Barisford Brown)
Grammy Award-winning 50+ American singer, & songwriter with New Edition (Mr. Telephone Man; Cool It Now), and solo (Rock Wit'cha; Humpin' Around; My Prerogative; Something in Common; Every Little Step; On Our Own), born February 5, 1969. (Bobby Brown 1985 Photo: .MCA Records)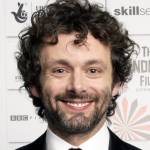 Michael Sheen is 50
50+ British actor of TV (Dr. William Masters on Masters of Sex; 30 Rock) and movies (Frost/Nixon; The Twilight Saga films; The Queen; Underworld movies; Unthinkable; Beautiful Boy; Laws of Attraction; Passengers; Music Within; The Damned United), born February 5, 1969. (Michael Sheen 2009 Photo: BIFA)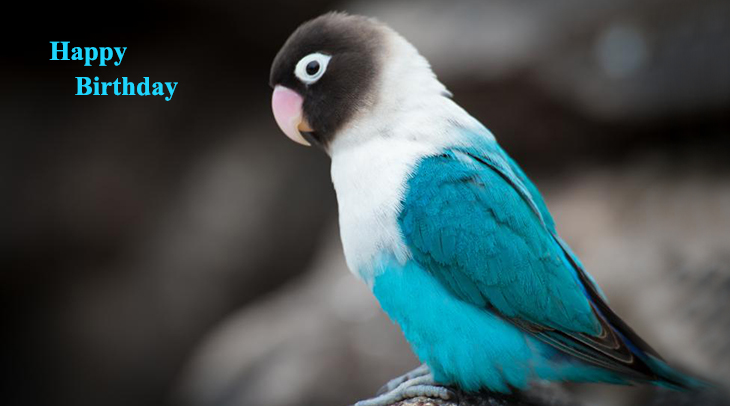 (Photo: Irina Blok via Unsplash)
Happy Birthday to everyone celebrating their birthday on February 5th!
And remembering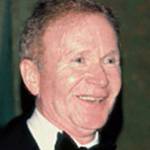 Red Buttons (nee Aaron Chwatt)

Academy Award-winning American comedian & actor of TV (Knots Landing; ER) & movies (Sayonara; Hatari; Five Weeks in a Balloon; The Longest Day; Your Cheatin' Heart; The Poseidon Adventure; Gable and Lombard; Stagecoach; Pete's Dragon) (born Feb. 5, 1919 - died July 13, 2006; age 87). Red Buttons died of high blood pressure complications.(Red Buttons 1978 Photo: Alan Light)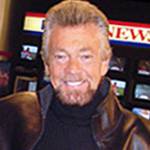 Stephen J. Cannell
American TV producer & screenwriter (Baretta; Black Sheep Squadron; The Rockford Files, Hardcastle and McCormick; Riptide; The A-Team, Wiseguy; 21 Jump Street; Silk Stalkings; Renegade; The Commish) (born Feb. 5 1941 - died Sept. 30, 2010; age 69). Stephen J. Cannell died of melanoma complications. (Stephen J. Cannell 2005 Photo: Phil Konstantin Philkon)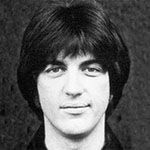 Cory Wells (nee Emil Lewandowski)
American rock music singer with Three Dog Night (Mama Told Me [Not to Come]; Eli's Coming; Let Me Serenade You; Never Been to Spain; Shambala; Sure As I'm Siggin' Here; Try a Little Tenderness), (born Feb. 5, 1941 - died Oct. 20, 2015; age 74). Cory Wells had cancer and died of an infection. (Cory Wells 1969 Three Dog Night Photo: Contemporary Public Relations)
John Carradine (nee Richmond Reed Carradine; aka Peter Richmond)
American actor of TV and movies (The Howling; The Shootist; House of Dracula; White Fang; Alaska; Captains Courageous; Drums Along the Mohawk; The Grapes of Wrath) and TV (My Friend Irma; The Munsters) (born Feb. 5, 1906 - died Nov. 27, 1988; age 82). John Carradine had rheumatoid arthritis & died of multiple organ failure. (John Carradine 1944 Bluebeard)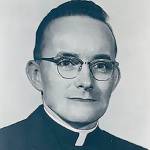 Andrew M. Greeley

American Roman Catholic priest, Chicago Sun-Times columnist, non-fiction writer, and novelist (The Cardinal Sins; Lord of the Dance; God Game; Fall From Grace; Angel Light; Second Spring) (born Feb. 5, 1928 - died May 29, 2013; age 85). Andrew M. Greeley never recovered from head injures in a 2008 accident. (Andrew M. Greeley 1965 Photo: National Opinion Research)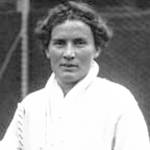 Elizabeth Ryan
American International Tennis Hall of Fame tennis player, winner of 26 Grand Slam Doubles & Mixed Doubles tennis championships from 1914-1934 (Wimbledon, US Open, & French Open) (born Feb. 5, 1892 - died July 6, 1979; age 87). Cause of death for Elizabeth Ryan is unknown. (Elizabeth Ryan 1914 Photo: Agence de presse Meurisse)
*Images are public domain or Creative Commons licensed & sourced via Wikimedia Commons or Flickr, unless otherwise noted*