October 7th Birthdays
If you were born on October 7th, you share a celebrity birthday with these famous people: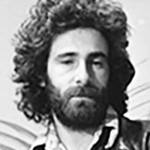 Kevin Godley is 77

English rock drummer, singer & songwriter of 10cc (I'm Not in Love; Dreadlock Holiday), Godley & Creme (Cry), and music video director (Eric Clapton – My Father's Eyes; Huey Lewis and the News – Hip to Be Square), born October 7, 1945. (Kevin Godley 1974 10cc Photo: TopPop / Beeld En Geluid Wiki)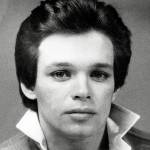 John Mellencamp is 71 (aka John Cougar Mellencamp)
American actor, painter, and Rock & Roll Hall of Fame singer-songwriter (Jack & Diane; Hurts So Good; R.O.C.K. in the U.S.A.; Wild Night; Lonely Ol' Night; Paper in Fire; Cherry Bomb; Small Town; Pink Houses; I Need a Lover) born October 7, 1951. (John Cougar Mellencamp 1976 Photo: Mainman / .MCA Records)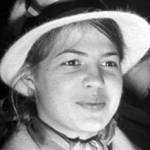 Ludmilla Tourischeva is 70 (married Valeriy Borzov)
International Gymnastics Hall of Fame Russian gymnast, 9-time Olympic Summer Games medalist (1972 Munich Olympics all-around & team gold, 1968 Mexico City & 1972 Munich team gold), born October 7, 1952. (Ludmilla Tourischeva 1972 Photo: Hans Peters / Dutch National Archives)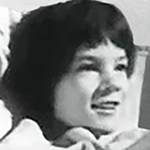 Mary Badham is 70
American child movie actress (Scout in To Kill a Mockingbird – then-youngest Best Actress Academy Award nominee; This Property is Condemned; Let's Kill Uncle; Our Very Own), and sister of director John Badham, born October 7, 1952. (Mary Badham 1962 To Kill a Mockingbird Trailer)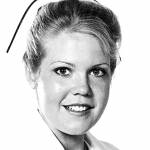 Christopher Norris is 69
American actress of TV (RN Gloria Brancusi on Trapper John, M.D.; Laura Asher on Santa Barbara; Penny Davis on The Doctors; Rebecca Nash on Guiding Light; Another World; The Love Boat; Hotel) and movies (Summer of '42), born October 7, 1953. (Christopher Norris 1979 Trapper John, M.D. Photo: CBS)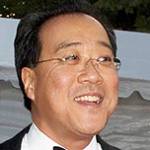 Yo Yo Ma is 67
Grammy Award-winning French-American classical musician, former child prodigy cellist, recording and performing artist (Londonderry Air / Danny Boy) of orchestras, collaborations (James Taylor; Bobby McFerrin), and solo artist, born October 7, 1955. (Yo Yo Ma 2008: Martyna Borkowski / © Rubenstein)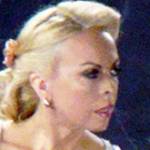 Jayne Torvill is 65
World Figure Skating Hall of Fame British ice-dancing figure skater (with partner Christopher Dean), 1984 Sarajevo Winter Olympics gold medalist (Boléro), 1994 Lillehammer Olympic Games bronze medal winner, and Dancing on Ice star, born October 7, 1957. (Jayne Torvill 2011 Photo: Rach)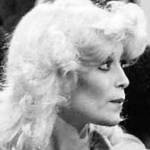 Judy Landers is 64 (nee Judy Hamburg; married Tom Niedenfuer)
American actress of TV (Sara Joy Pitts on Madame's Place; Love of Life; Vega$; B.J. and the Bear; The Love Boat; Night Court; L. A. Law; Fantasy Island) & films (Armed and Dangerous; Ghost Writer; The Black Marble), born October 7, 1958. Sister of Audrey Landers. (Judy Landers 1979 The Jeffersons: Photofest) 
Simon Cowell is 63 (ex-partner of Terri Seymour)
English TV series creator, theme song composer, producer & host (American Idol; America's Got Talent; X Factor; Britain's Got Talent; American Inventor; Celebrity Duets; Cupid; Britain's Got More Talent; The Xtra Factor; Pop Idol), born October 7, 1959. (Simon Cowell 2010 Photo: Norwood Charity)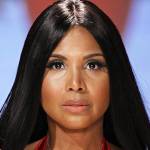 Toni Braxton is 55
Grammy Award-winning American singer (You're Makin' Me High; Un-Break My Heart; He Wasn't Man Enough, Breathe Again), producer & actress of movies & TV (Braxton Family Values; Dancing with the Stars), born October 7, 1967. (Toni Braxton 2013 Photo: Dan & Corina Lecca / The Heart Truth)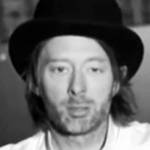 Thom Yorke is 54 (nee Thomas Edward Yorke)
English musician, singer & songwriter for Radiohead (Creep; Karma Police; No Surprises; Pyramid Song; Knives Out; There There; Go to Sleep; Burn the Witch; Nude; 2 + 2 =5; High & Dry), and activist, born October 7, 1968. (Thom Yorke 2011 Screenshot: Mambo King by Thom Yorke / Nudul Shapiro)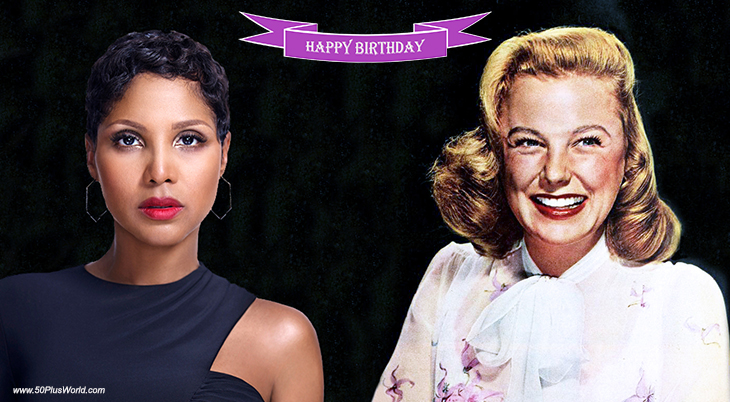 (Toni Braxton 2015: Umusic | Juny Allyson 1947)
Happy Birthday to everyone celebrating their birthday on October 7th!
Remember These October 7th Famous Birthdays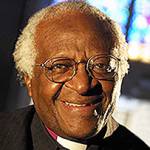 Bishop Desmond Tutu
Pioneering South African Anglican bishop who introduced women priests, author (Crying in the Wilderness; An African Prayerbook), social rights and anti-apartheid activist & mediator, and winner of the 1984 Nobel Peace Prize (born Oct. 7, 1931 – died Dec. 26, 2021; age 90). Bishop Desmond Tutu died of cancer. (Desmond Tutu 2004 Photo: Benny Gool)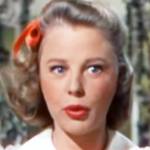 June Allyson (nee Eleanor Geisman; married Dick Powell)
American actress of TV (The DuPont Show with June Allyson) & movies (The Glenn Miller Story, My Man Godfrey; Little Women; Executive Suite; Music for Millions; They Only Kill Their Masters; The Stratton Story) (born Oct. 7, 1917 – died July 8, 2006; age 88). June Allyson died of acute bronchitis and pulmonary respiratory failure. (June Allyson 1946 Till The Clouds Roll By)
Scottish-American espionage thriller novelist (The Venetian Affair; Assignment in Brittany; The Salzburg Connection; The Unconquerable; North From Rome; Decision at Delphi; Prelude to Terror; Ride a Pale Horse; Home is the Hunter; Cloak of Darkness) (born Oct. 7, 1907 – died Sept. 20, 1985; age 77). Helen MacInnes died a few weeks after a stroke. (Helen MacInnes 1969 Photo)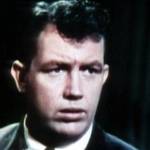 Andy Devine (nee Andrew Vabre Devine; aka Jeremiah Schwartz)
American actor of radio, TV (Adventures of Wild Bill Hickok; Andy's Gang), & films (Stagecoach; The Ballad of Josie; Torrid Zone; Buck Benny Rides Again; Fast Companions; Midnight Mary; The Man Who Shot Liberty Valance; Two Rode Together; Pete Kelly's Blues; The Red Badge of Courage; Old Los Angeles) (born Oct. 7, 1905 – died Feb. 18, 1977; age 71). (Andy Devine 1937: A Star is Born)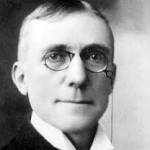 James Whitcomb Riley ("Hoosier Poet"; "Children's Poet")
American reporter (Indianapolis Journal), short story author, poet (Little Orphant Annie; A Hoosier Romance; An Old Sweetheart of Mine; The Raggedy Man; The Girl I Loved; The Old Swimmin' Hole; The Old Man and Jim; Tom Johnson's Quilt), & Western Association of Writers co-founder (born Oct. 7, 1849 – died July 22, 1916; age 66). (James Whitcomb Riley c. 1898)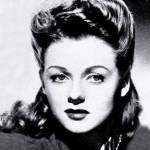 Martha Stewart (nee Martha Ruth Stewart Haworth)
American singer (Somebody's Walking in My Dream; Dig You Later [A-Hubba Hubba Hubba]) & actress of TV & films (In a Lonely Place; Are You with It?; I Wonder Who's Kissing Her Now; Johnny Comes Flying Home; Daisy Kenyon; Convicted; Doll Face; Surf Party) (born Oct. 7, 1922 – died Feb. 17, 2021; age 98). Ex of George O'Hanlon. (Martha Stewart 1945: 20th Century Fox)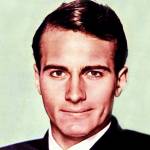 Helmut Dantine (nee Helmut Guttmann; married Nicola aka Niki Schenck)
Austrian-American producer & actor of TV (Shadow of the Cloak) and movies (Whispering City; Northern Pursuit; Hotel Berlin; Mrs. Miniver; Call Me Madam; War and Peace; Bring Me the Head of Alfredo Garcia; Edge of Darkness; Fraulein; Passage to Marseille; Tempest) (born Oct. 7, 1918 – died May 2, 1982; age 63). Son-in-law of Joseph Schenck. (Helmut Dantine 1944: Modern Screen)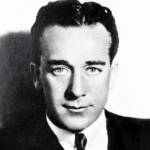 Jack Mulhall (nee John Joseph Francis Mulhall)
American actor of TV, classic & silent films (Burn 'Em Up Barnes; The Three Musketeers; Naughty Baby; Her Golden Calf; The Clutching Hand; Desperate Cargo; Buck Rogers; Lover Come Back; Show Girl in Hollywood; Ladies' Night in a Turkish Bath; Orchids and Ermine; Call of the Wild; The Poor Nut) (born Oct. 7, 1887 – died June 1, 1979; age 91). (Jack Mulhall 1930: Russell Ball)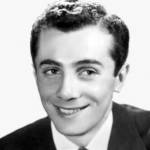 Al Martino (nee Jasper Cini)
American singer (I Love You Because; Here in My Heart; Spanish Eyes; Speak Softly Love; Hush, Hush Sweet Charlotte; Mary in the Morning; Somewhere My Love) and movie actor (The Godfather; The Godfather Saga mini series; The Godfather: Part III) (born Oct. 7, 1927 – died Oct. 13, 2009; age 82). Al Martino died of a heart attack. (Al Martino 1952 Photo: Bruno of Hollywood)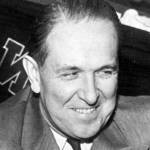 Frank Boucher (nee François Xavier Boucher; "Raffles")

Hockey Hall of Fame Canadian professional hockey player, NHL forward (Ottawa Senators 1921-1922; New York Rangers 1926-1938, 1928 & 1933 Stanley Cup Champs), 7-time winner of the Lady Byng Trophy, later New York Rangers coach & GM (born Oct. 7, 1901 – died Dec. 12, 1977; age 76). Frank Boucher died of cancer. (Frank Boucher 1954 Photo: AP Wirephoto)
*Images are public domain or Creative Commons licensed & sourced via Wikimedia Commons, Vimeo, YouTube, or Flickr, unless otherwise noted*