September 21st Birthdays
If you were born on September 21, you share a celebrity birthday with these famous people: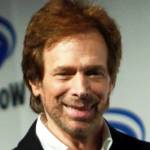 Jerry Bruckheimer is 80 (nee Jerome Leon Bruckheimer)
Oscar-winning American producer (The Amazing Race; CSI; Cold Case; Top Gun; Remember the Titans; The Rock; Armageddon; Beverly Hills Cop; Pirates of the Caribbean; Enemy of the State; Con Air; National Treasure; Pearl Harbor), born September 21, 1943. (Jerry Bruckheimer 2014: Gage Skidmore)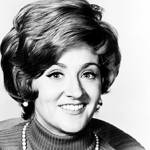 Fannie Flagg is 79 (nee Patricia Neal)
American writer (Fried Green Tomatoes at the Whistle Stop Cafe), actress of TV (Match Game; The New Dick Van Dyke Show; Harper Valley P.T.A.) & movies (Five Easy Pieces; Crazy in Alabama), born September 21, 1944. Ex-partner of Rita Mae Brown, Susan Flannery (Fannie Flagg 1971-1973: CBS)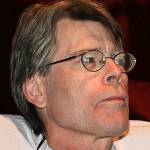 Stephen King is 76 (married Tabitha Spruce, aka Tabitha King)
American horror, fantasy & suspense writer (Rita Hayworth and Shawshank Redemption; Stand by Me) and novelist (Carrie; The Shining; Salem's Lot; The Green Mile; Firestarter; 11/22/63; Misery; The Dead Zone; The Dark Tower), born September 21, 1947. Father of Joe Hill. (Stephen King 2007: Pinguino)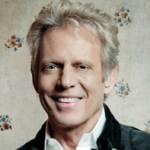 Don Felder is 76 (nee Donald William Felder)

American guitarist and songwriter with Rock & Roll Hall of Fame band The Eagles (Hotel California; Visions; One of These Nights; The Long Run; Victim of Love; New Kid in Town; The Disco Strangler), born September 21, 1947. (Don Felder Photo: Myriam Santos / © DonFelder Used by Permission) 
Bill Murray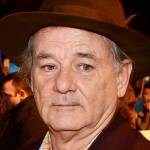 is 73 (nee William James Murray; brother of Brian Doyle-Murray)
Emmy Award-winning American comedian, writer and actor of TV (Saturday Night Live) and movies (Meatballs; Stripes; Groundhog Day; Lost in Translation; Caddyshack; Ghostbusters; Charlie's Angels; Scrooged; Hyde Park on Hudson), born September 21, 1950. (Bill Murray 2014 Photo: Georges Biard)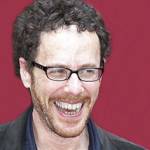 Ethan Coen is 66 (brother of Joel Coen; married Tricia Cooke)
Oscar-winning American filmmaker (Fargo; No Country for Old Men; Miller's Crossing; The Big Lebowski; O Brother, Where Art Thou?; Burn After Reading; True Grit; Bridge of Spies; Hail, Caesar!; Raising Arizona), born September 21, 1957. Brother-in-law of Frances McDormand. (Ethan Coen 2011: Siebbi)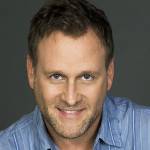 Dave Coulier is 64 (nee David Alan Coulier)
American stand-up comedian, voice artist, host & actor of stage, movies, and TV (Joey Gladstone on Full House & Fuller House; Out of Control; America's Funniest People; The Real Ghostbusters; George & Leo; Bob & Doug), born September 21, 1959. (Bill Murray 2014 Photo: Georges Biard)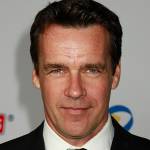 David James Elliott is 63 (nee David William Smith)
Canadian-American actor of TV (Harmon Rabb, Jr. on JAG; Agent Paul Robbins on The Untouchables; Knots Landing; Street Legal; Melrose Place; Scoundrels) & films (The Rainbow Tribe; Trumbo), born September 21, 1960. Married Nanci Chambers. (David James Elliott: © David James Elliott, Used by permission)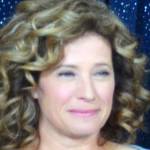 Nancy Travis is 62 (married Robert N. Fried)
American actress of TV (Vanessa Baxter on Last Man Standing; Becker; Almost Perfect; The Bil Engvall Show) and movies (3 Men and a Baby; Eight Men Out; Internal Affairs; Air America; Chaplin; The Jane Austen Book Club), born September 21, 1961. (Nancy Travis 2012 Photo: MingleMedia.TV)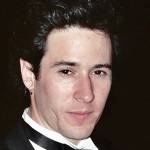 Rob Morrow is 61 (nee Robert Alan Morrow)
American actor of TV (Dr. Joel Fleischman on Northern Exposure; Don Eppes on Numb3rs; Street Time; American Crime Story; Billions; Tattingers) and movies (Private Resort; Quiz Show; Last Dance; The Bucket List; The Emperors Club), born September 21, 1962. (Rob Morrow 1991 Photo: Alan Light)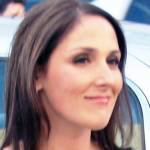 Ricki Lake is 56
Daytime Emmy Award-winning American TV producer, host & actress of TV (Hostess on Ricki Lake & The Ricki Lake Show; China Beach; Gravedale High; The King of Queens) and movies (Hairspray; Cry-Baby; Mrs. Winterbourne), born September 21, 1968. (Ricki Lake 2007 Photo: David Shankbone)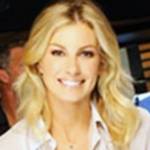 Faith Hill is 56 (nee Audrey Faith Perry; married Tim McGraw)
Grammy-winning American TV actress (1883), country music singer (Breathe; This Kiss; Let Me Go; The Way You Love Me; There You'll Be; Cry; Mississippi Girl; It's Your Love; Forever Country), born September 21, 1968. Daughter-in-law of Tug McGraw. (Faith Hill 2014 Teleflora Super Bowl XLV Commercial)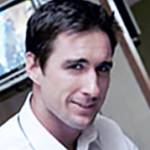 Luke Wilson is 52 (daughter of Laura Wilson; brother of Owen Wilson)
American TV & film actor (Old School; Alex & Emma; The Royal Tenenbaums; Home Fries; Blue Streak; Legally Blonde; Vacancy; Bottle Rocket; Scream 2; Best Men; Dog Park; Rushmore; Anchorman; 3:10 to Yuma), born September 21, 1971. Ex-partner of Drew Barrymore. (Luke Wilson 2003: Jerry Avenaim)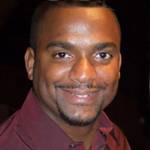 Alfonso Ribeiro is 52
American director, comedian, singer, dancer, host, and actor of TV (Carlton Banks on The Fresh Prince of Bel-Air; Alfonso Spears on Silver Spoons; Dr. Maxwell Stanton on In the House; Extreme Ghostbusters) and movies (Ticks), born September 21, 1971. (Alfonso Ribeiro 2004 Photo: The 1 Second Film)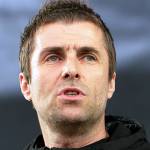 Liam Gallagher is 51 (nee William John Paul Gallagher; brother of Noel)
British rock singer & songwriter solo (Wall of Glass; Shockwave; For What It's Worth; One of Us) and with Oasis (Wonderwall; Champagne Supernova; D'You Know What I Mean; Don't Go Away; Go Let It Out), born September 21, 1972. Ex of Patsy Kensit, Nicole Appleton. (Liam Gallagher 2018: Thesupermat)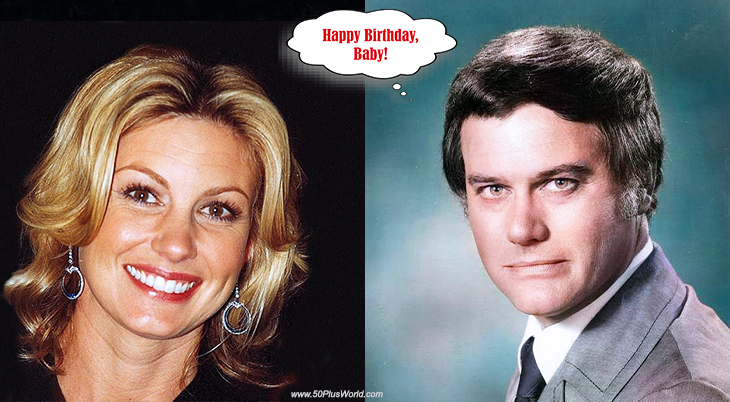 (Faith Hill 2010: John Mathew Smith | Larry Hagman 1973: ABC TV [colorized])
Happy Birthday to everyone celebrating their birthday on September 21st!
Remember These September 21st Famous Birthdays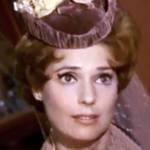 Joan Hotchkis
American actress of stage, movies (Breezy), and TV (Myra Lake Ames on The Secret Storm; My World and Welcome to It; The Odd Couple; Bewitched; Mannix; Marcus Welby M.D.; The F.B.I.; Medical Center; Barnaby Jones; The Interns; The Outcasts) (born Sept. 21, 1927 – died Sept. 27, 2022; age 95) (Joan Hotchkis 1967 Iron Horse)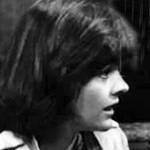 Rebecca Balding (married James L. Conway)
American actress of movies (Kiss My Grits; The Silent Scream; The Boogens) & TV (Aunt Jackie on Charmed; Soap; Makin' It; Paradise; Beverly Hills, 90210; Melrose Place; Lou Grant; The Bionic Woman; Starsky and Hutch; The French Atlantic Affair; Matt Houston) (born Sept. 21, 1955 – died July 18, 2022; age 73). Rebecca Balding 1978 Soap Photo: ABC Television Network)
Rock & Roll Hall of Fame Canadian singer-songwriter (Hallelujah; Suzanne; I'm Your Man; So Long, Marianne; Bird on the Wire; First We Take Manhattan; Dance Me to the End of Time), novelist (Beautiful Losers) & poet (Book of Mercy) (born Sept. 21, 1934 – died Nov. 7, 2016; age 82). Leonard Cohen had cancer and died after a fall. (Leonard Cohen 1988 Venice: Gorupdebesanez)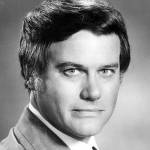 Larry Hagman (son of Mary Martin)

American producer, director, and actor of TV (J. R. Ewing on Dallas; Tony Nelson on I Dream of Jeannie; Search for Tomorrow; The Edge of Night; Here We Go Again) and movies (Ensign Pulver; The Group; Superman) (born Sept. 21, 1931 – died Nov. 23, 2012; age 81). Larry Hagman died of cancer and leukemia complications. (Larry Hagman 1973 Photo: ABC Television)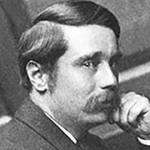 H. G. Wells (nee Herbert George Wells)

English non-fiction writer & "The Father of Science Fiction" novelist (The Time Machine; The War of the Worlds; The Island of Dr. Moreau; The Invisible Man; A Modern Utopia; The Shape of Things to Come; The Sleeper Awakes) (born Sept. 21, 1866 – died Aug. 13, 1946; age 79). H. G. Wells had diabetes; cause of death is unknown. (H. G. Wells c. 1890 Photo: Frederick Hollyer / LSE Library)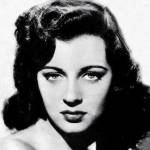 Gail Russell (nee Betty Gale Russell; ex of Guy Madison)
American actress of TV & films (Angel and the Badman; Our Hearts Were Young and Gay; Salty O'Rourke; Wake of the Red Witch; The Great Dan Patch; The Uninvited; Night Has a Thousand Eyes; Calcutta; The Tattered Dress; 7 Men from Now; Moonrise; The Bachelor's Daughters) (born Sept. 21, 1924 – died Aug. 26, 1961; age 36). Gail Russell died of alcoholism. (Gail Russell 1944)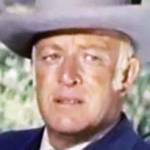 Simon Scott (nee Daniel Scott Simon)
American character actor of TV (Arnold Slocum on Trapper John, M.D.; General Hospital; Mod Squad; McHale's Navy; Markham; Perry Mason; Cannon; Ironside; The F.B.I.; Dragnet; 77 Sunset Strip) and movies (No Name on the Bullet; Moon Pilot) (born Sept. 21, 1920 – died Dec. 11, 1991; age 71). Simon Scott died of Alzheimer's Disease complications. (Simon Scott 1967 Iron Horse)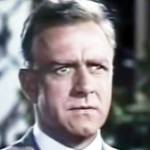 Lloyd Gough (nee Michael Gough)
Blacklisted American actor of TV (The Green Hornet; Ben Casey) and movies (Rancho Notorious; Sunset Boulevard; The Front; Tulsa; Roseanna McCoy; Storm Warning; The Scarf; The Private Files of J. Edgar Hoover; House Calls; The Babe Ruth Story; Tony Rome) (born Sept. 21, 1907 – died July 23, 1984; age 76). Lloyd Gough died of an aortic aneurysm. (Lloyd Gough 1951 Valentino)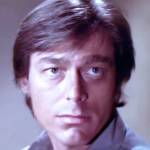 Burr DeBenning (nee Burris Franklin DeBenning; married Susan Silo)
American character actor of stage, TV (Dr. Nick Hunter on Search for Tomorrow; Santa Barbara; Father Murphy; Starsky and Hutch; The F.B.I.; Ironside; Police Story; Cannon; The Virginian; Mod Squad) and movies (Sweet November; Beach Red) (born Sept. 21, 1936 – died May 26, 2003; age 66). Burr DeBenning died of unknown causes. (Burr DeBenning 1970 Dan August)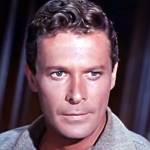 Fred Beir (nee Frederick Edwin Beir; ex of Sheilah Wells)
American actor of TV (Keith Morrison on Another World; Larry Atwood on Days of Our Lives; Hawaiian Eye; Dallas; The F.B.I.; Mannix; Ironside; Lou Grant; CHiPs; Hawaii Five-O; Man From Atlantis; Medical Center; Ben Casey; Petrocelli; Maverick) and movies (Fort Courageous; The Violators; The Organization) (born Sept. 21, 1927 – died June 3, 1980; age 52). (Fred Beir 1960 Bonanza)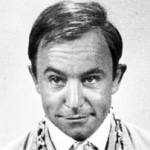 Henry Gibson (nee James Bateman; aka Olsen Gibson)
American comedian & actor of TV (Rowan & Martin's Laugh-In; Boston Legal) and movies (The 'Burbs; The Long Goodbye; Nashville; The Blues Brothers; The Nutty Professor; Innerspace; Wedding Crashers; Night Visitor; Tulips) (born Sept. 21, 1935 – died Sept. 14, 2009; age 73). Henry Gibson died of cancer complications. (Henry Gibson 1969 Photo: Roy Cummings Inc.)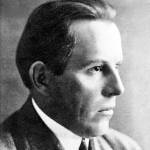 Harry T. Morey (nee  Harry Temple Morey)
American silent film star (Beyond the Rainbow; My Official Wife; The Darkest Hour; The Gamblers; Red Eagle; Indian Romeo and Juliet; The Lady of the Lake; The Barrier That Was Burned; Richard the Brazen; Casey at the Bat; The Deerslayer; Captain January) (born Sept. 21, 1873 – died Jan. 24, 1936; age 62). Harry T. Morey died of a pulmonary abscess. (Harry T. Morey 1914)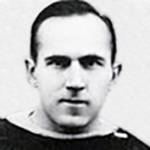 Howie Morenz (nee Howard William Morenz; aka "Stratford Streak")
Hockey Hall of Fame Canadian professional ice hockey player, record-setting NHL centre (Montreal Canadiens – 3X Stanley Cup champions; Chicago Black Hawks; New York Rangers), 3X Hart Trophy winner (born Sept. 21, 1902 – died Mar. 8, 1937; age 34). Howie Morenz' leg was broken in a game and he died of complications from it. (Howie Morenz c. 1930: Montreal Canadiens)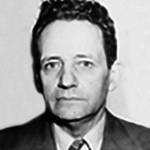 Frederick Joubert Duquesne (aka Fritz Duquesne)
South African-American big game hunter, writer (Motion Picture Herald); soldier (Boer War) & escaped POW; WWI German espionage agent aka Frank de Trofford Craven, responsible for sinking 20+ British merchant ships in South America; head of the WWII Duquesne Spy Ring in America  (born Sept. 21, 1877 – died May 24, 1956; age 78). (Fritz Duquesne 1941)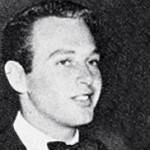 Rand Brooks (ex of Lois Laurel; ex son-in-law of Stan Laurel)
American actor of TV (Boone on The Adventures of Rin Tin Tin) & movies (Lucky in Strange Gamble & other Hopalong Cassidy westerns; Ladies of the Chorus; Montana Incident; The Maverick; Man from the Black Hills; Waco; Gone with the Wind; Jennie; Stagecoach to Dancers' Rock; Joan of Arc), WWII Army veteran (born Sept. 21, 1918 – died Sept. 1, 2003; age 84). (Rand Brooks 1942)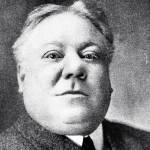 John Bunny (brother of George Bunny)
American Broadway actor, theatre owner, & silent film star (Pandora's Box; Bunny All at Sea; Vanity Fair; Her Crowning Glory; Cohen at Coney Island; Davy Jones and Captain Bragg; Teaching McFadden to Waltz; My Old Dutch; Captain Jenks' Dilemma; Mr. Bolter's Infatuation; A Cure for Pokeritis) (born Sept. 21, 1863 – died Apr. 26, 1915; age 51). (John Bunny 1913: Vitagraph)
Maurice Barrymore (nee Herbert Arthur Chamberlayne Blyth)
British-American vaudeville & Broadway stage actor (born Sept. 21, 1849 – died Mar. 25, 1905; age 55). Married Georgiana Drew; brother-in-law of Sidney Drew; father of Lionel, Ethel (m. Colt) & John Barrymore; grandfather of Ethel, Samuel, & John Colt, & John Drew Barrymore Jr.; great-grandfather of Drew Barrymore; lover of Helena Modjeska. (Maurice Barrymore c. 1870s)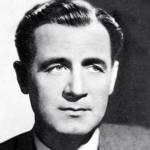 Tullio Carminati (nee Count Tullio Caminati de Brambilla; 
Austria-Hungarian (Croatian) singer-actor of stage, silent movies (The Duchess of Buffalo; Three Sinners; The Bat; Stage Madness) and classic films (Girl in the Street; Gallant Lady; The Show Goes On; Moulin Rouge; Let's Live Tonight; The Golden Madonna; Safari; Roman Holiday; War and Peace) (born Sept. 21, 1894 – died Feb. 26, 1971; age 76). (Tullio Carminati 1935)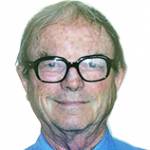 Chuck Jones (nee Charles Martin Jones)
Oscar-winning American artist, cartoonist, voice over actor, producer, & director of animated TV shows (The Electric Company), film shorts & movies (Tom and Jerry; Looney Tunes; Merrie Melodies, Porky & Daffy;  Buddy of the Legion; Those Beautiful Dames; My Green Fedora; I Love to Singa) (born Sept. 21, 1912 – died Feb. 22, 2002; age 89). (Chuck Jones 1978: Alan Light)
*Images are public domain or Creative Commons licensed & sourced via Wikimedia Commons, Vimeo, YouTube, or Flickr, unless otherwise noted*