September 21st Birthdays
If you were born on September 21, you share a birthday with these famous people: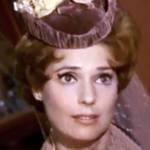 Joan Hotchkis is 92 
American actress of stage, movies (Breezy), and TV (Myra Lake Ames on The Secret Storm; My World and Welcome to It; The Odd Couple; Bewitched; Mannix; Marcus Welby M.D.; The F.B.I.; Medical Center; Barnaby Jones; The Interns; The Outcasts), born September 21, 1927. (Joan Hotchkis 1967 Iron Horse)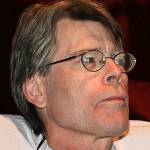 Stephen King is 72
Septuagenarian American horror, suspense, fantasy short story writer (Rita Hayworth and Shawshank Redemption; Stand by Me) and novelist (Carrie; The Shining; Salem's Lot; The Green  Mile; Firestarter; 11/22/63; Misery; The Dead Zone) born September 21, 1947. (Stephen King 2007 Photo: Pinguino)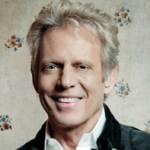 Don Felder is 72 (nee Donald William Felder)

American guitarist and songwriter with Rock & Roll Hall of Fame band The Eagles (Hotel California; Visions; One of These Nights; The Long Run; Victim of Love; New Kid in Town), and septuagenarian born September 21, 1947. (Don Felder Photo: Myriam Santos / © DonFelder Used by Permission) 
Bill Murray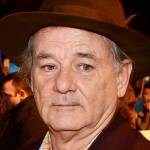 is 69 (nee William James Murray)
Emmy Award-winning American senior, comedian, writer and actor of TV (Saturday Night Live) and movies (Meatballs; Stripes; Groundhog Day; Lost in Translation; Caddyshack; Ghostbusters; Scrooged; Charlie's Angels), born September 21, 1950. (Bill Murray 2014 Photo: Georges Biard)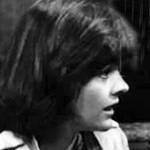 Rebecca Balding is 64
American actress of movies & TV (Charmed; Soap; Makin' It; Paradise; Beverly Hills, 90210; Melrose Place; Lou Grant; The Bionic Woman; Starsky and Hutch; The French Atlantic Affair; Matt Houston), born September 21, 1955. (Rebecca Balding 1978 Soap Photo: ABC Television Network)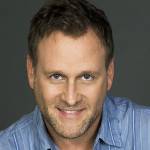 Dave Coulier is 60 (nee David Alan Coulier)
Fifty-five-plus American stand-up comedian, voice artist, host & actor of stage, movies, and TV (Joey Gladstone on Full House & Fuller House; Out of Control; America's Funniest People; The Real Ghostbusters; George & Leo; Bob & Doug), born September 21, 1959. (Bill Murray 2014 Photo: Georges Biard)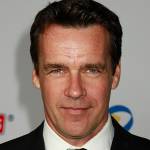 David James Elliott is 59 (nee David William Smith)
Canadian-American 55+ actor of TV (Harmon Rabb, Jr. on JAG; Agent Paul Robbins on The Untouchables; Knots Landing; Street Legal; Melrose Place; Scoundrels) and movies (The Rainbow Tribe; Trumbo), born September 21, 1960. (David James Elliott Photo: © David James Elliott, Used by permission)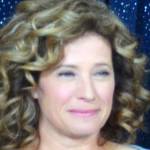 Nancy Travis is 58
Fifty-plus American actress of TV (Vanessa Baxter on Last Man Standing; Becker; Almost Perfect; The Bil Engvall Show) and movies (3 Men and a Baby; Eight Men Out; Internal Affairs; Air America; Chaplin; The Jane Austen Book Club), born September 21, 1961. (Nancy Travis 2012 Photo: MingleMedia.TV)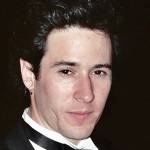 Rob Morrow is 57 (nee Robert Alan Morrow)
American 55+ actor of TV (Dr. Joel Fleischman on Northern Exposure; Don Eppes on Numb3rs; Street Time; American Crime Story; Billions; Tattingers) and movies (Private Resort; Quiz Show; Last Dance; The Bucket List; The Emperors Club), born September 21, 1962. (Rob Morrow 1991 Photo: Alan Light)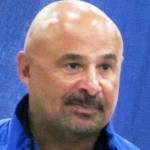 Grant Fuhr is 57
Hockey Hall of Fame 55+ Canadian retired professional hockey player, NHL goaltender (Edmonton Oilers – 5 Stanley Cups; Toronto Maple Leafs; Buffalo Sabres; Los Angeles Kings; St. Louis Blues; Calgary Flames), born September 21, 1962. (Grant Fuhr 2015 Photo: Dealphungo)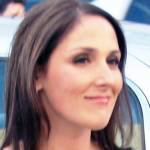 Ricki Lake is 51
Daytime Emmy Award-winning American TV producer, host & actress of TV (Hostess on Ricki Lake & The Ricki Lake Show; China Beach; Gravedale High; The King of Queens) and movies (Hairspray; Cry-Baby; Mrs. Winterbourne), born September 21, 1968. (Ricki Lake 2007 Photo: David Shankbone)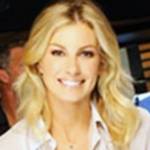 Faith Hill is 51 (nee Audrey Faith Perry; aka Audrey Faith McGraw)
Grammy Award-winning American country music singer solo & with husband Tim McGraw (Breathe; This Kiss; Let Me Go; The Way You Love Me; There You'll Be; Cry; Mississippi Girl; It's Your Love; Forever Country), born September 21, 1968. (Faith Hill 2014 Teleflora Super Bowl XLV Commercial)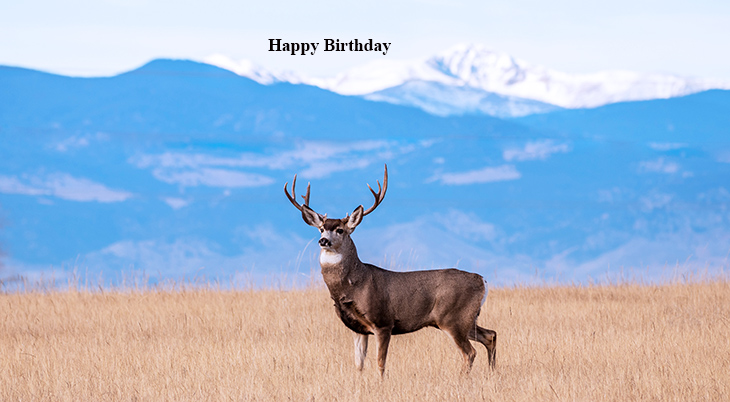 (Buck Deer, Colorado, U.S. Photo: Mark Cataldo via Unsplash)
Happy Birthday to everyone celebrating their birthday on September 21st!
And remembering
Rock & Roll Hall of Fame Canadian songwriter, musician, singer (Hallelujah; Suzanne; I'm Your Man; So Long, Marianne; Bird on the Wire; First We Take Manhattan), novelist (Beautiful Losers) & poet (Book of Mercy; Book of Longing) (born Sept. 21, 1934 – died Nov. 7, 2016; age 82). Leonard Cohen had cancer and died after a fall. (Leonard Cohen 1988 Venice Photo: Gorupdebesanez)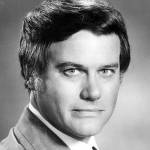 Larry Hagman

American producer, director, and actor of TV (J. R. Ewing on Dallas; Tony Nelson on I Dream of Jeannie; Search for Tomorrow; The Edge of Night; Here We Go Again) and movies (Ensign Pulver; The Group; Superman) (born Sept. 21, 1931 – died Nov. 23, 2012; age 81). Larry Hagman died of cancer and leukemia complications. (Larry Hagman 1973 Photo: ABC Television)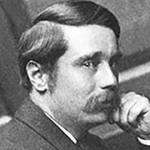 H. G. Wells (nee Herbert George Wells)

English non-fiction writer & "The Father of Science Fiction" novelist (The Time Machine; The War of the Worlds; The Island of Dr. Moreau; The Invisible Man; A Modern Utopia; The Shape of  Things to Come) (born Sept. 21, 1866 – died Aug. 13, 1946; age 79). H. G. Wells had diabetes; cause of death is unknown. (H. G. Wells c. 1890 Photo: Frederick Hollyer / LSE Library)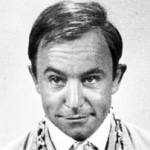 Henry Gibson (nee James Bateman; aka Olsen Gibson)
American comedian & actor of TV (Rowan & Martin's Laugh-In; Boston Legal) and movies (The 'Burbs; The Long Goodbye; Nashville; The Blues Brothers; The Nutty Professor; Innerspace; Wedding Crashers; Night Visitor; Tulips) (born Sept. 21, 1935 – died Sept. 14, 2009; age 73). Henry Gibson died of cancer complications. (Henry Gibson 1969 Photo: Roy Cummings Inc.)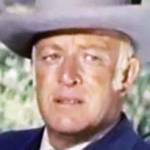 Simon Scott (nee Daniel Scott Simon)
American character actor of TV (Arnold Slocum on Trapper John, M.D.; General Hospital; Mod Squad; McHale's Navy; Markham; Perry Mason; Cannon; Ironside; The F.B.I.; Dragnet; 77 Sunset Strip) and movies (No Name on the Bullet; Moon Pilot) (born Sept. 21, 1920 – died Dec. 11, 1991; age 71). Simon Scott died of Alzheimer's Disease complications. (Simon Scott 1967 Iron Horse)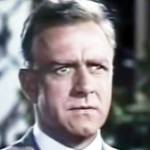 Lloyd Gough (nee Michael Gough)
Blacklisted American actor of stage, TV (The Green Hornet; Ben Casey) and movies (Rancho Notorious; Sunset Boulevard; The Front; Tulsa; Roseanna McCoy; Storm Warning; The Scarf; The Private Files of J. Edgar Hoover; House Calls; Valentino) (born Sept. 21, 1907 – died July 23, 1984; age 76). Lloyd Gough died of an aortic aneurysm. (Lloyd Gough 1951 Valentino)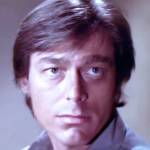 Burr DeBenning (nee Burris Franklin DeBenning)
American character actor of stage, TV (Dr. Nick Hunter on Search for Tomorrow; Santa Barbara; Father Murphy; Starsky and Hutch; The F.B.I.; Ironside; Police Story; Cannon; The Virginian; Mod Squad) and movies (Sweet November; Beach Red) (born Sept. 21, 1936 – died May 26, 2003; age 66). Burr DeBenning died of unknown causes. (Burr DeBenning 1970 Dan August)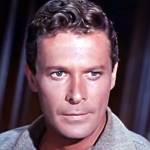 Fred Beir (nee Frederick Edwin Beir)
American actor of TV (Keith Morrison on Another World; Hawaiian Eye; Dallas; The F.B.I.; Mannix; Ironside; Lou Grant; CHiPs; Hawaii Five-O; Man From Atlantis; Medical Center; Ben Casey; Petrocelli; Maverick) and movies (Fort Courageous; The Violators; The Organization) (born Sept. 21, 1927 – died June 3, 1980; age 52). Cause of death for Fred Beir is unknown. (Fred Beir 1960 Bonanza)
*Images are public domain or Creative Commons licensed & sourced via Wikimedia Commons, Vimeo, YouTube, or Flickr, unless otherwise noted*