July 8th Birthdays
If you were born on July 8th you share a celebrity birthday with these famous people: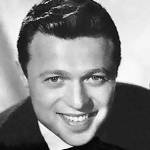 Steve Lawrence is 87 (nee Sidney Liebowitz)

American singer (Go Away Little Girl; Party Doll), Emmy Award-winning producer, actor & performer of stage, TV (Tonight Starring Steve Allen; The Carol Burnett Show) and movies (The Blues Brothers; The Lonely Guy) solo and with wife Eydie Gorme, born July 8, 1935. (Steve Lawrence 1950s Photo)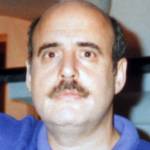 Jeffrey Tambor is 78
American actor of TV (Hank Kingsley on The Larry Sanders Show; George Bluth Sr. on Arrested Development; Hill Street Blues; Transparent; Max Headroom; The Ropers;The Good Wife) & movies (…and justice for all; The Hangover films; Hellboy movies), born July 8, 1944. (Jeffrey Tambor 2010 Photo: Will Hart)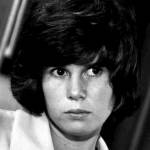 Kim Darby is 75 (nee Deborah Zerby)
American actress of movies (True Grit; Bus Riley's Back in Town; The Restless Ones; Norwood; The Grissom Gang; The One and Only) and television (Rich Man, Poor Man; Gunsmoke; Dr. Kildare; Mr. Novak; The Fugitive; Trapper John, M.D.), born July 8, 1947. (Kim Darby 1974 Photo: ABC Television)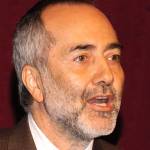 Raffi Cavoukian is 74
Egyptian-Canadian music producer, singer, lyricist and writer of children's music (Baby Beluga; Down by the Bay; Evergreen Everblue) and stories (Shake My Sillies Out; One Light, One Sun; This Little Light of Mine; Turn This World Around), born July 8, 1948. (Raffi 2007 Photo: Troubadour Music Inc.)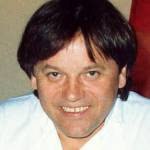 Wolfgang Puck is 73 (nee Wolfgang Johannes Topfschnig)
Austrian-American celebrity restaurateur (Spago), Culinary Hall of Fame chef, businessman, author, Daytime Emmy Award-winning TV cooking show host and personality (Wolfgang Puck; Las Vegas; Top Chef; Good Morning America), born July 8, 1949. (Wolfgang Puck 1988 Photo: Alan Light)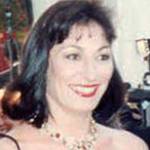 Angelica Huston is 71
American actress of movies (Prizzi's Honor; The Witches; The Grifters; The Addams Family; Ever After: A Cinderella Story; Mr. North; Crimes and Misdemeanors) and TV (Smash; Medium; Lonesome Dove; And the Band Played On), born July 8, 1951. (Angelica Houston 1990 Photo: Alan Light)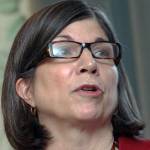 Anna Quindlen is 70
American journalist (New York Times; Newsweek), columnist (Public and Private), winner of the 1992 Pulitzer Prize for Commentary, writer and novelist (One True Thing; Object Lessons; Black and Blue; Rise and Shine), born July 8, 1952. (Anna Quindlen 1974 Photo: Angela Radulescu)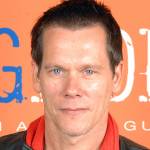 Kevin Bacon is 64

American producer & actor of movies (Footloose; Stir of Echoes; A Few Good Men; Apollo 13; She's Having a Baby; Diner; Sleepers; Wild Things; Mystic River; Loverboy; X-Men: First Class) and TV (The Following; Guiding Light; Search for Tomorrow), born July 8, 1958. (Kevin Bacon 2007 Photo: sagindie)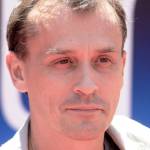 Robert Knepper is 63
American actor of stage, TV (T-Bag on Prison Break & Breakout Kings; Samuel Sullivan on Heroes & Heroes: Presidio Med; L.A. Law; Homeland; Twin Peaks), and movies (D.O.A.; Young Guns II; The Hunger Games: Mockingjay; When the Bough Breaks), born July 8, 1959. (Robert Knepper 2009 Photo: Angela George)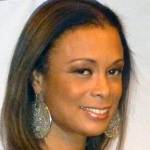 Valarie Pettiford is 62
American actress of stage (Fosse), TV (Big Dee Dee Thorne on Half & Half; Dr. Sheila Price on One Life to Live; Courtney Walker on Another World; The District; The Blacklist; House of Payne), and movies (Jumping the Broom), born July 8, 1960. (Valarie Pettiford 2009 Photo: Greg Hernandez)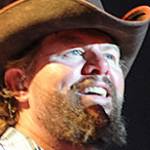 Toby Keith is 61 (nee Toby Keith Covel)
American country music songwriter & singer (Should've Been a Cowboy; Me Too; How Do You Like Me Now?!; Who's That Man; You Ain't Much Fun; We Were in Love; I Wanna Talk About Me; Whiskey Girl; Love Me If You Can), and actor, born July 8, 1961. (Toby Keith 2010 Photo: Rob McIlvaine / US Army)
Michael Weatherly is 54 (nee Michael Manning Weatherly Jr.)

American producer & actor of TV (Anthony DiNozzo on NCIS, NCIS: New Orleans, NCIS: Los Angeles, & JAG; Cooper Alden on Loving & The City; Jason Bull on Bull; Logan Cale on Dark Angel; Jesse) and movies (Meet Wally Sparks; Gun Shy), born July 8, 1968. (Michael Weatherly 2012 Photo: Angela George)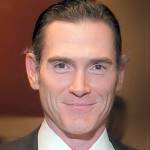 Billy Crudup is 54 (nee William Gaither Crudup)
American actor of movies (Almost Famous; Inventing the Abbotts; Sleepers; Without Limits; Mission: Impossible III; Eat Pray Love; Big Fish; Alien: Covenant; Jackie; Waking the Dead) and TV (Gypsy; The Morning Show), born July 8, 1968. (Billy Crudup 2015 Photo: Beowulf Sheehan / PEN American Center)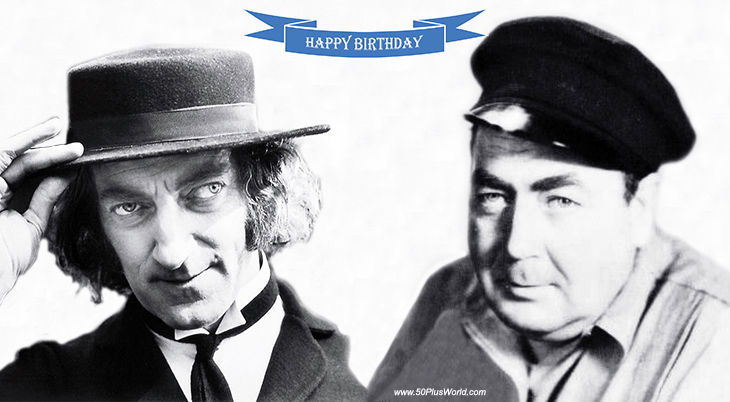 (Marty Feldman 1972: ABC TV | Eugene Pallette 1930)
Happy Birthday to everyone celebrating their birthday on July 8th!
Remember These July 8th Famous Birthdays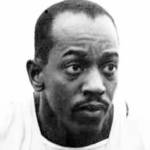 Harrison Dillard (nee William Harrison Dillard; "Bones")
American track and field athlete, 4-time Olympic Games gold medalist (1948 London Olympics 100M and 100M relay; 1952 Helsinki 110m hurdles and 100m relay) known in 1948 as the "World's Fastest Man" (born July 8, 1923 – died Nov. 15, 2019; age 96). Harrison Dillard died of stomach cancer. (Harrison Dillard 1948 Photo: National Science and Media Museum)
Craig Stevens (nee Gail Shikles Jr.)
American actor of TV (Peter Gunn; Man of the World; Mr. Broadway; The Invisible Man; Rich Man, Poor Man; Fantasy Island; Hotel; The Love Boat; Quincy, M.E.) and movies (Spy Ship; Secret Enemies; Humoresque; Buchanan Rides Alone; Gunn; Dive Bomber) (born July 8, 1918 – died May 10, 2000; age 81). Craig Stevens died of cancer. (Craig Stevens 1967 Gunn Photo: UPI Telephoto)
Louis Jordan ("The King of the Jukebox")

American saxophonist, jump blues & swing music big band leader, songwriter, Rock & Roll Hall of Fame singer (Blue Light Boogie; Ration Blues; G.I. Jive; Choo Choo Ch'Boogie; Caledonia; Ain't Nobody Here But Us Chickens), and movie actor (born July 8, 1908 – died Feb. 4, 1975; age 66). Louis Jordan died of a heart attack. (Louis Jordan 1946 Photo: William P. Gottlieb)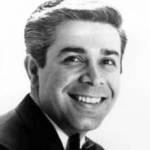 Jerry Vale (nee Genaro Louis Vitaliano)

American pop singer (You Don't Know Me; Have You Looked Into Your Heart; For Mama; Deep in Your Heart; The Star Spangled Banner), performer &  actor of TV (Growing Pains; The Ed Sullivan Show) and movies (Casino; Goodfellas; No Tomorrow; A Wake in Providence) (born July 8, 1930 – died Mar. 6, 2014; age 83). Jerry Vale died of natural causes. (Jerry Vale 1965 Photo: GAC)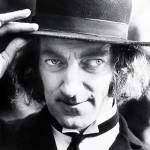 Marty Feldman (nee Martin Alan Feldman)
British comedian, writer & character actor of radio, stage, TV (Marty; At Last the 1948 Show) and films (Young Frankenstein; The Last Remake of Beau Geste; Silent Movie; The Adventure of Sherlock Holmes' Smarter Brother; Yellowbeard) (born July 8, 1934 – died Dec. 2, 1982; age 48). Marty Feldman had thyroid disease and died of a heart attack. (Marty Feldman 1972: ABC TV)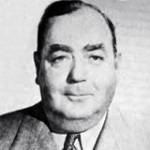 Eugene Pallette
American film actor (The Mark of Zorro; The Three Musketeers; The Kennel Murder Case; The Ghost Goes West; The Adventures of Robin Hood; The Lady Eve; The Sea God; Shanghai Express; Slightly Scarlet; The Virginian; Huckleberry Finn; The Border Legion) (born July 8, 1889 – died Sept. 3, 1954; age 65). Eugene Pallette died of throat cancer. (Eugene Pallette 1942 Photo: Hollywood)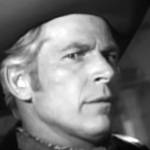 Fred Kohler Jr.
American actor of TV (The Cisco Kid; Adventures of Wild Bill Hickok; 26 Men; Judge Roy Bean) and movies (The Pecos Kid; Toll of the Desert; Lawless Valley; Texas Stampede, The Gay Amigo; Social Error; The Hoosier Schoolmaster; The Holy Terror; Ruby) (born July 8, 1911 – died January 7, 1993; age 81). Cause of death for Fred Kohler Jr. is unknown. (Fred Kohler Jr. 1958 Zane Grey Theater)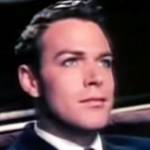 Glenn Langan
American actor of stage, TV (Hondo; The Loretta Young Show), and movies (Dragonwyck; Treasure of Monte Cristo; Forever Amber; The Return of Doctor X; The Iroquois Trail; Fury at Furnace Creek; Hangman's Knot; Sentimental Journey; A Bell For Adano) (born July 8th, 1917 – died Jan. 26, 1991; age 73). Cause of death for Glenn Langan is unknown. (Glenn Langan 1946 Margie Trailer)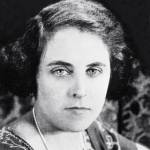 Bradley King (nee Josephine McLaughlin; aka Bradley King Windley)
American writer of short stories, silent films & classic movies (Footlights and Shadows; Lying Lips; The Miracle of Manhattan; I Am Guilty; East Lynne; That's My Man; Maid of Salem; Hoopla; Humanity; 6 Hours to Live; A Passport to Hell; Westward Passage; Three Girls Lost; The Lash; The Way of All Men) (born July 8, 1889 – died Aug. 24, 1977; age 86). (Bradley King 1924 Photo)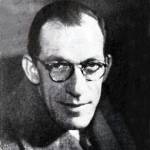 Arthur C. Miller (nee Arthur Charles Miller)
Oscar-winning American cinematographer (How Green Was My Valley; Anna and the King of Siam; The Blue Bird; The Song of Bernadette; This Above All; A Letter to Three Wives; The Keys of the Kingdom; The Perils of Pauline; The Little Princess; Gentleman's Agreement; The Gunfighter; The Ox-Bow Incident) (born July 8, 1895 – died July 13, 1970; age 75). (Arthur C. Miller 1946)
*Images are public domain or Creative Commons licensed & sourced via Wikimedia Commons, Vimeo, or Flickr, unless otherwise noted*