April 30th Birthdays
If you were born on April 30th you share a birthday with these famous people:
Cloris Leachman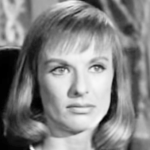 is 92
American Academy & Emmy Award-winning actress of TV (Lassie; The Mary Tyler Moore Show; Phyllis, The Facts of Life; Raising Hope; Dr. Kildare), movies (The Last Picture Show; Young Frankenstein; Spanglish; Dillinger; Prancer), and nonagenarian born April 30, 1926. (Cloris Leachman 1960 Thriller)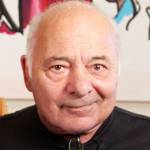 Burt Young is 78 (nee Gerald Tommaso DeLouise)
Septuagenarian American character actor of movies (Cinderella Liberty; Paulie in Rocky films; Born to Win; Convoy; Once Upon a Time in America; Back to School; Betsy's Wedding; Mickey Blue Eyes; The Choirboys; New York, I Love You), born April 30, 1940. (Burt Young 2013 Photo: Joeyjojo86)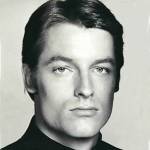 Perry King is 70
American actor of TV (Cody Allen on Riptide; Melrose Place; Captains and the Kings; The Quest; Almost Home; Spin City), movies (Slaughterhouse-Five; The Lords of Flatbush; Mandingo; The Choirboys; The Day After Tomorrow; Lipstick), and senior born April 30, 1948. (Perry King 1975 Foster and Laurie Photo: CBS)
Jane Campion is 64 (nee Elizabeth Jane Campion)
Academy Award-winning 60+ Australian screenwriter, director, & producer of movies (The Piano; Holy Smoke; In the Cut; 8; Bright Star; Sweetie; The Portrait of a Lady, An Angel at My Table) and TV (Top of the Lake), born April 30, 1954. (Jane Campion 2012 An Interview for Barnes and Noble: Jennifer Utz)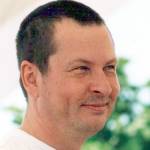 Lars von Trier is 62 (nee Lars Trier)

Sixty-plus Danish screenwriter, director & producer of TV (Kingdom Hospital; Marathon; The Teacher's Room) and movies (Dancer in the Dark; Antichrist; The Boss of it All; Dogville; Breaking the Waves; Europa; A Royal Affair), born April 30, 1956. (Lars von Trier 2000 Photo: Rita Molnar)
Paul Gross is 59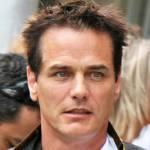 Canadian 55+ producer, director, screenwriter, and actor of TV (Due South; Republic of Doyle; Slings and Arrows; Eastwick; The Red Green Show; Alias Grace) and movies (Passchendaele; Men With Brooms; Aspen Extreme; Barney's Version), born April 30, 1959. (Paul Gross 2008 Photo: Gordon Correll)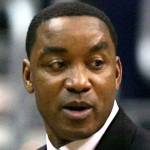 Isiah Thomas is 57 (nee Isiah Lord Thomas III)
Naismith Memorial Basketball Hall of Fame retired 55+ American professional basketball player, NBA 12-time All-Star, 1990 Finals MVP & point guard (Detroit Pistons 1981-1994), and NBA coach (Indiana Pacers), born April 30, 1961. (Isiah Lord Thomas 2007 Photo: Keith Allison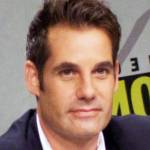 Adrian Pasdar
American voice artist & actor of TV (Heroes; Mysterious Ways; Judging Amy; The Lying Game; Agents of S.H.I.E.L.D.; Profit; Feds; Desperate Housewives; Supergirl) and movies (Streets of Gold; Vital Signs; Near Dark; Top Gun; Solarbabies), born April 30, 1965. (Adrian Pasdar 2008 Photo: Ewen Roberts)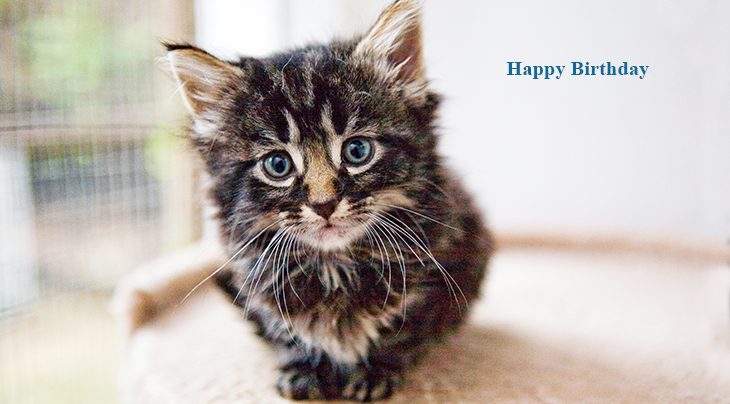 (Kitten Photo: Diana Parkhouse via Unsplash)
Happy Birthday to everyone celebrating their birthday on April 30th!
And remembering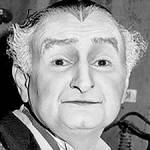 Al Lewis (nee Albert Meister)
American character actor of TV (Grandpa on The Munsters; Car 54, Where Are You?) and movies (Pretty Boy Floyd; The World of Henry Orient; Munster, Go Home!; They Shoot Horses, Don't They?; The Boatniks; They Might Be Giants; Married to the Mob) (born Apr. 30, 1923 - died Feb. 3, 2006; age 82). Al Lewis died of natural causes. (Al Lewis 1964 The Munsters Photo: CBS TV)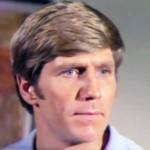 Gary Collins

Emmy Award-winning American talk show host & actor of TV (Hour Magazine; The Wackiest Ship in the Army; Iron Horse; The Sixth Sense; Born Free; Roots) and movies (Angel in My Pocket; Airport; The Longest Day; The Pigeon That Took Rome) (born Apr. 30, 1938 - died Oct. 13, 2012; age 74). Cause of death for Gary Collins is unknown. (Gary Collins 1971 Dan August Screenshot)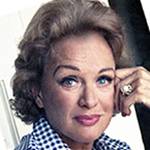 Eve Arden (nee Eunice Mary Quedens)

American Emmy Award-winning comedic actress of TV (Our Miss Brooks; The Eve Arden Show; The Mothers-In-Law) and movies (Mildred Pierce; Anatomy of a Murder; Tea For Two; Grease 2; No, No, Nanette; The Lady Wants Mink; Cover Girl) (born Apr. 30, 1908 - died Nov. 12, 1990; age 82). Eve Arden had heart disease and died of cardiac arrest. (Eve Arden 1972 Photo: Allen Warren)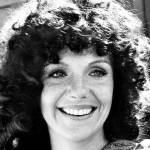 Jill Clayburgh
American actress of TV (Search For Tomorrow; Dirty Sexy Money; Griffin and Phoenix; Ally McBeal) and movies (Gable and Lombard; Silver Streak; Semi-Tough; An Unmarried Woman; Starting Over; Bridesmaids) (born Apr. 30, 1944 - died Nov. 5, 2010; age 66). Jill Clayburgh had chronic lymphocytic leukemia for 20 years before dying. (Jill Clayburgh 1976 Photo: ABC)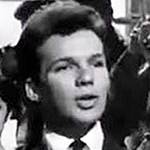 Bobby Vee (nee Robert Thomas Velline)
American 1960s teen idol, musician, songwriter, and pop singer (Rubber Ball; Take Good Care of My Baby; Run to Him; The Night Has a Thousand Eyes; Come Back When You Grow Up; Devil or Angel; Sharing You; Charms; A Forever Kind of Love) (born Apr. 30, 1943 - died Oct. 24, 2016; age 73). Bobby Vee died of Alzheimer's Disease complications. (Bobby Vee 1962 Play It Cool Trailer)
*Images are public domain or Creative Commons licensed & sourced via Wikimedia Commons, Vimeo, or Flickr, unless otherwise noted*