April 30th Birthdays
If you were born on April 30th you share a celebrity birthday with these famous people: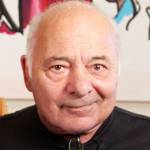 Burt Young is 83 (nee Gerald Tommaso DeLouise)
American character actor of TV (Baretta; M*A*S*H) and movies (Cinderella Liberty; Paulie in Rocky films; Born to Win; Convoy; Once Upon a Time in America; Back to School; Betsy's Wedding; Mickey Blue Eyes; The Choirboys; New York, I Love You), born April 30, 1940. (Burt Young 2013 Photo: Joeyjojo86)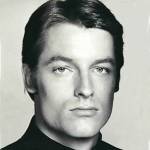 Perry King is 75
American actor of TV (Cody Allen on Riptide; Melrose Place; Captains and the Kings; The Quest; Almost Home; Spin City), movies (Slaughterhouse-Five; The Lords of Flatbush; Mandingo; The Choirboys; The Day After Tomorrow; Lipstick), born April 30, 1948. (Perry King 1975 Foster and Laurie Photo: CBS)
Jane Campion is 69 (nee Elizabeth Jane Campion)
Academy Award-winning Australian screenwriter, director, & producer of movies (The Piano; Holy Smoke; In the Cut; 8; Bright Star; Sweetie; The Portrait of a Lady, An Angel at My Table) and TV (Top of the Lake), born April 30, 1954. (Jane Campion 2012 An Interview for Barnes and Noble: Jennifer Utz)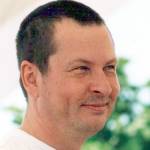 Lars von Trier is 67 (nee Lars Trier)

Danish screenwriter, director & producer of television (Kingdom Hospital; Marathon; The Teacher's Room) and movies (Dancer in the Dark; Antichrist; The Boss of it All; Dogville; Breaking the Waves; Europa; A Royal Affair), born April 30, 1956. (Lars von Trier 2000 Photo: Rita Molnar)
Paul Gross is 64 (married Martha Burns)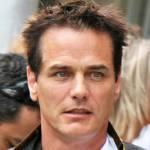 Canadian producer, director, screenwriter, and actor of TV (Due South; Republic of Doyle; Slings and Arrows; Eastwick; The Red Green Show; Alias Grace) and movies (Passchendaele; Men With Brooms; Aspen Extreme; Barney's Version), born April 30, 1959. (Paul Gross 2008 Photo: Gordon Correll)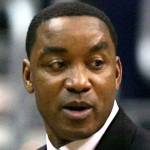 Isiah Thomas is 62 (nee Isiah Lord Thomas III)
Naismith Memorial Basketball Hall of Fame American professional basketball player, NBA 12-time All-Star, 1990 Finals MVP and point guard (Detroit Pistons 1981-1994), and NBA coach (Indiana Pacers), born April 30, 1961. (Isiah Lord Thomas 2007 Photo: Keith Allison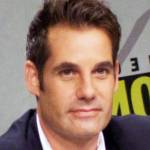 Adrian Pasdar is 58 (ex of Natalie Maines)
American voice artist & actor of TV (Heroes; Mysterious Ways; Judging Amy; The Lying Game; Agents of S.H.I.E.L.D.; Profit; Feds; Desperate Housewives; Supergirl; Burn Notice) and movies (Streets of Gold; Vital Signs; Near Dark; Top Gun; Solarbabies), born April 30, 1965. (Adrian Pasdar 2008 Photo: Ewen Roberts)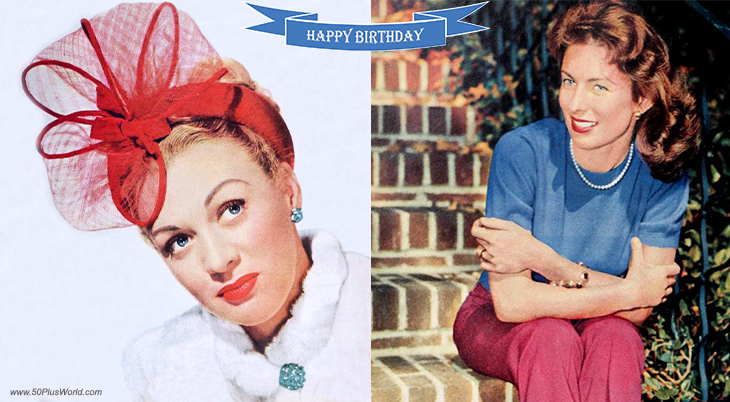 (Eve Arden 1947 | Cloris Leachman 1958)
Happy Birthday to everyone celebrating their birthday on April 30th!
Remember These April 30th Famous Birthdays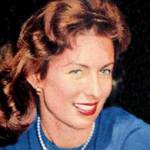 Cloris Leachman (ex of George Englund; mother of Morgan Englund)
Emmy & Oscar-winning American actress of TV (Lassie; The Mary Tyler Moore Show; Phyllis, The Facts of Life; Raising Hope; Dr. Kildare; Mr. Novak; Charlie Wild, Private Detective) & films (The Last Picture Show; Young Frankenstein; Spanglish; Dillinger; Prancer) (born Apr. 30, 1926 – died Jan. 27, 2021; age 94.) Ex-daughter-in-law of Mabel Albertson. (Cloris Leachman 1958)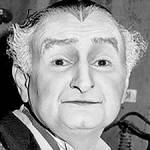 Al Lewis (nee Albert Meister)
American character actor of TV (Grandpa on The Munsters; Car 54, Where Are You?) and movies (Pretty Boy Floyd; The World of Henry Orient; Munster, Go Home!; They Shoot Horses, Don't They?; The Boatniks; They Might Be Giants; Married to the Mob) (born Apr. 30, 1923 – died Feb. 3, 2006; age 82). Al Lewis died of natural causes. (Al Lewis 1964 The Munsters Photo: CBS TV)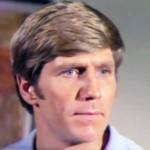 Gary Collins (married Mary Ann Mobley)

Daytime Emmy-winning American talk show host & actor of TV (Hour Magazine; The Wackiest Ship in the Army; Iron Horse; The Sixth Sense; Born Free; Roots) and movies (Angel in My Pocket; Airport; The Longest Day; The Pigeon That Took Rome) (born Apr. 30, 1938 – died Oct. 13, 2012; age 74). Cause of death for Gary Collins is unknown. (Gary Collins 1971 Dan August)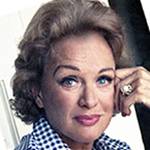 Eve Arden (nee Eunice Mary Quedens; married Brooks West)

American Emmy Award-winning comedic actress of TV (Our Miss Brooks; The Eve Arden Show; The Mothers-In-Law) and movies (Mildred Pierce; Anatomy of a Murder; Tea For Two; Grease 2; No, No, Nanette; The Lady Wants Mink; Cover Girl) (born Apr. 30, 1908 – died Nov. 12, 1990; age 82). Eve Arden had heart disease and died of cardiac arrest. (Eve Arden 1972 Photo: Allen Warren)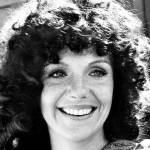 Jill Clayburgh (married David Rabe; mother of Lily Rabe)
American actress of TV (Search For Tomorrow; Dirty Sexy Money; Griffin and Phoenix; Ally McBeal; The Practice) & movies (Gable and Lombard; Starting Over; Silver Streak; Semi-Tough; An Unmarried Woman; Bridesmaids) (born Apr. 30, 1944 – died Nov. 5, 2010; age 66). Jill Clayburgh had chronic lymphocytic leukemia for 20 years before she died. (Jill Clayburgh 1976: ABC)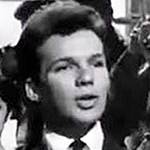 Bobby Vee (nee Robert Thomas Velline)
American 1960s teen idol, musician, songwriter, and pop singer (Rubber Ball; Take Good Care of My Baby; Run to Him; The Night Has a Thousand Eyes; Come Back When You Grow Up; Devil or Angel; Sharing You; Charms; A Forever Kind of Love) (born Apr. 30, 1943 – died Oct. 24, 2016; age 73). Bobby Vee died of Alzheimer's Disease complications. (Bobby Vee 1962 Play It Cool Trailer)
David Manners (nee Rauff de Ryther Duan Acklom)
Canadian-American actor in 1930s films (Dracula; The Mummy; He Knew Women; The Black Cat; The Truth About Youth; The Miracle Woman; Lady With a Past; Man Wanted; A Bill of Divorcement; Mystery of Edwin Drood; The Death Kiss; From Hell to Heaven; The Barretts of Wimpole Street) (born Apr. 30, 1900 – died Dec. 23, 1998; age 98). (David Manners 1931 Photo: Elmer Fryer)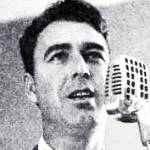 Johnny Horton (nee John LaGale Horton; married Billie Jean Jones)
Rockabilly & Grammy Halls of Fame American country, western, & honky tonk guitarist and singer (The Battle of New Orleans; Sink the Bismarck; Honky-Tonk Man; North to Alaska; When It's Springtime in Alaska [It's Forty Below]; I'm a One Woman Man; Sleepy-Eyed John) (born Apr. 30, 1925 – died Nov. 5, 1960; age 35). Johnny Horton died in a car accident. (Johnny Horton 1961)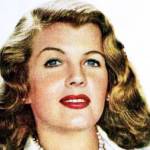 Corinne Calvet (nee Corinne Dibos; married John Bromfield, Jeffrey Stone)
French film actress (The Far Country; Rope of Sand; Plunderers of Painted Flats; Sailor Beware; When Willie Comes Marching Home; Thunder in the East; On the Riviera; Hemingway's Adventures of a Young Man; Powder River; What Price Glory; Bluebeard's Ten Honeymoons; So This is Paris; Peking Express; Quebec) (born Apr. 30, 1925 – died June 23, 2001; age 76). (Corinne Calvet 1952)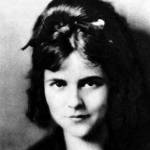 Martha-Bryan Allen (sister of Elizabeth Bryan Allen)
American 1920s Broadway stage actress (He Who Gets Slapped; The Devil's Disciple; Back to Methuselah; Gypsy Jim; O, Nightingale; The Carolinian; The Monkey Talks; Magnolia) (born Apr. 30, 1903 – died July 29, 1985; age 82). Married Lewis Arthur Cushman Jr. Sister-in-law of Robert Montgomery; aunt of Elizabeth Montgomery. (Martha-Bryan Allen 1924: Morrall)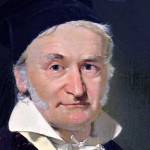 Carl Friedrich Gauss (nee Johann Carl Friedrich Gauss)
German physicist, author, mathematician (fast Fourier transform algorithm) who helped develop mathematical theories (number theory, binary and ternary quadratic forms, algebra complex root), and astronomer (dwarf planet Ceres discovery; Gaussian gravitational constant) (born Apr. 30, 1777 – died Feb. 23, 1855; age 77). (Carl Friedrich Gauss 1840: Jensen / Biermann)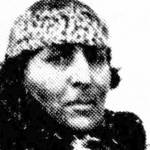 Alice B. Toklas (nee Alice Babette Toklas; partner of Gertrude Stein)
American writer (magazines, newspapers, cookbooks), romantic partner, support and muse for writer Gertrude Stein (The Autobiography of Alice B. Toklas memoir), co-hostess of Parisian literary and artistic salons for authors & avant-garde painters, and film inspiration (I Love You, Alice B. Toklas) (born Apr. 30, 1877 – died Mar. 7, 1967; age 89). (Alice B. Toklas 1934: A.P.)
*Images are public domain or Creative Commons licensed & sourced via Wikimedia Commons, Vimeo, or Flickr, unless otherwise noted*