June 29th Birthdays
If you were born on June 29th you share a birthday with these famous people: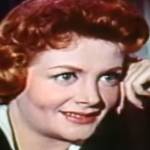 Cara Williams is 94 (nee Bernice Kamiat)
Nonagenarian American actress of TV (Pete and Gladys; The Cara Williams Show) and movies (The Defiant Ones; We Go to Monte Carlo; The Great Diamond Robbery; The Man from the Diners' Club; Boomerang!; The Saxon Charm), born June 29, 1925. (Cara Williams 1959 Never Seal Anything Small Trailer)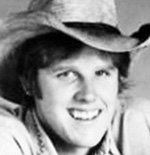 Gary Busey is 75 (nee William Gary Busey)
American septuagenarian actor of TV (The Texas Wheelers) and movies (The Buddy Holly Story; Big Wednesday; Carny; The Bear; Lethal Weapon; Eye of the Tiger; Point Break; Rookie of the Year; Breaking Point; D.C. Cab; The Player; Thunderbolt and Lightfoot), born June 29, 1944. (Gary Busey 1975 Photo: ABC)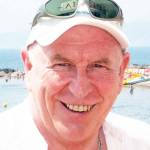 Quintin Jardine is 74
Scottish author of the Bob Skinner, Oz Blackstone, and Primavera Blackstone novels (Skinner's Rules; Skinner's Ghosts, Private Investigations; Thursday Legends; Blackstone's Pursuits; A Coffin for Two; Inhuman Remains), and septuagenarian born June 29, 1945. (Quintin Jardine 2006 Photo: Qjardine)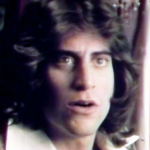 Richard Lewis is 72
Septugenarian American actor and stand-up comedian of stage, TV (Marty Gold on Anything But Love; Curb Your Enthusiasm; Daddy Dearest; 7th Heaven; Hiller and Diller; Rude Awakening) & movies (Robin Hood: Men in Tights) born June 29, 1947. (Richard Lewis 1979 Diary of a Young Comic Trailer)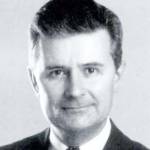 Fred Grandy is 71 (nee Frederick Lawrence Grandy)
American actor of movies and TV (Gopher on The Love Boat; The Mindy Project; Maude; Monster Squad; Blind Ambition), radio talk show host (The Grandy & Andy Morning Show), U.S. congressman, and senior born June 29, 1948. (Fred Grandy 1993 Photo: U. S. Govt. Printing Office)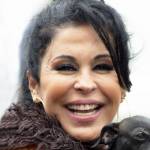 María Conchita Alonso is 62 (nee María Concepción Alonso Bustillo)

Cuban-Venezuelan 60+ beauty pageant winner (1971 Miss Teenager World; 1975 Miss World Venezuela), singer, actress of TV (Diana Martin on Saints & Sinners; One of the Boys; Alejandra) and movies (Moscow on the Hudson), born June 29, 1957. (María Conchita Alonso 2011 Photo: Danlev / Dan Leveille)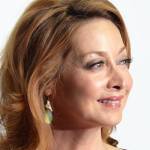 Sharon Lawrence is 58
50+ American singer, dancer, and actress of stage, TV (Sylvia Costas Sipowicz on NYPD Blue; Fired Up; Ladies Man; Wolf Lake; The Line; One Tree Hill; Rizzoli & Isles; Shameless; The Ranch; Drop Dead Diva; Monk) & movies (Little Black Book), born June 29, 1961. (Sharon Lawrence 2013 Photo: Mingle MediaTV)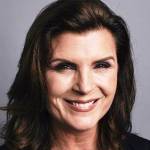 Kimberlin Brown is 58 (aka Kimberlin Brown Pelzer)
American 55+ actress of movie & TV (Sheila Carter on The Young and the Restless & The Bold and the Beautiful; General Hospital; Port Charles; Another World; One Life to Live; Capitol; Santa Barbara; All My Children; The Rich and the Ruthless), born June 29, 1961. (Kimberlin Brown 2017 Photo: Brennansmith11)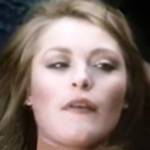 Amanda Donohoe is 57

British fifty-five-plus actress of stage, TV (C. J. Lamb on L.A. Law; Natasha Wylde on Emmerdale; Murder City; Game, Set and Match; Toast of London), and movies (Liar Liar; The Lair of the White Worm; Dark Obsession; Castaway; The Calling), born June 29, 1962. (Amanda Donohoe 1986 Foreign Body Trailer)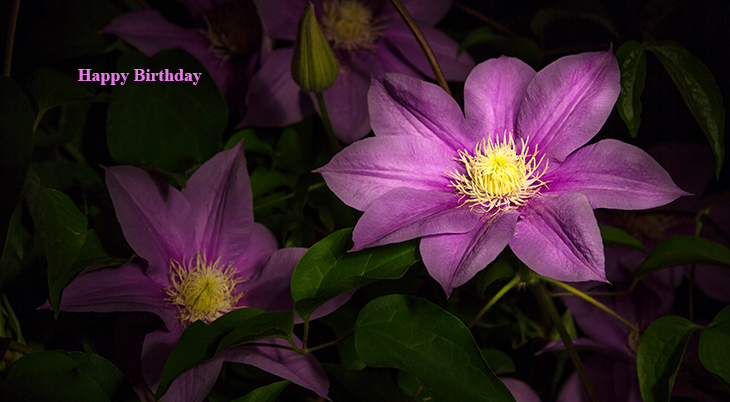 (Pink Clematis Flowers Photo: Mark Pearson via Unsplash)
Happy Birthday to everyone celebrating their birthday on June 29th!
And remembering
American Paramount film producer (Chinatown; Marathon Man; Black Sunday; Urban Cowboy; The Out-of-Towners: How to Lose a Guy in 10 Days; The Cotton Club; Rosemary's Baby), and actor (The Sun Also Rises) (born June 29, 1930 – died Oct. 26, 2019; age 89). Cause of death for Robert Evans is unknown. (Robert Evans 1967 The Kid Stays in the Picture Photo: Hyperion)
Ruth Warrick

American actress of stage, TV (Phoebe Tyler Wallingford on All My Children; Hannah Cord on Peyton Place; Father of the Bride; As The World Turns; Guiding Light), & movies (Citizen Kane; Song of the South) (born June 29, 1916 – died Jan. 15, 2005; age 88). Ruth Warrick died of pneumonia complications. (Ruth Warrick 1941 Photo: Alexander Kahle / RKO Radio Pictures)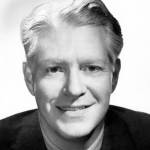 Nelson Eddy

American baritone opera singer (Ah! Sweet Mystery of Life; Indian Love Call) & actor of stage, radio, TV, and movies (Naughty Marietta; Rose Marie; Rosalie; Phantom of the Opera; Make Mine Music; Sweethearts; New Moon; I Married an Angel; Dancing Lady) (born June 29, 1901 – died Mar. 6, 1967; age 65). Nelson Eddy died of a cerebral hemorrage. (Nelson Eddy 1955 Photo: CBS Radio)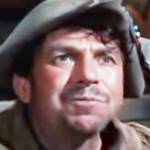 Slim Pickens (nee Louis Burton Lindley Jr.)
American rodeo entertainer and actor of TV (Custer; The Nashville Palace; Outlaws) and movies (Santa Fe Passage; Phantom Stallion; Shadows of Tombstone; The Story of Will Rogers; The Glory Guys; Stagecoach; Will Penny; Blazing Saddles) (born June 29, 1919 – died Dec. 8, 1983; age 64). Slim Pickens died after surgery on a brain tumor. (Slim Pickens 1969 Daniel Boone)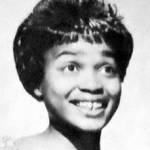 Little Eva (nee Eva Narcissus Boyd)
American dancer and singer (The Loco-Motion; Keep Your Hands Off My Baby; Lets Turkey Trot; Swingin' on a Star; Ole Smokey Loco-Motion; Mama Said; What I Gotta Do [to Make You Jealous]; Let's Start the Party Again; He Hit Me) (born June 29, 1943 – died Apr. 10, 2003; age 59). Little Eva died of cervical cancer. (Little Eva 1962 Photo: Murray Kaufman)
*Images are public domain or Creative Commons licensed & sourced via Wikimedia Commons, Vimeo, YouTube, or Flickr, unless otherwise noted*