February 2nd Birthdays
If you were born on February 2nd you share a celebrity birthday with these famous people:
Tom Smothers is 84 (nee Thomas Bolyn Smothers III)
American musician, composer, singer, comedy writer, comedian and actor of films and TV (The Smothers Brothers Show; The Steve Allen Show; My Brother the Angel; The Smothers Brothers Comedy Hour), and civil liberties activist, born February 2, 1937. (Tom Smothers 1967 Photo: CBS TV)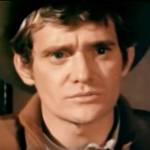 Bo Hopkins is 79 (nee William Hopkins)

American actor of stage, TV (Dynasty; The Rockford Files; Mod Squad) and movies (The Culpepper Cattle Co.; White Lightning; Midnight Express; American Graffiti; Big Bad John; The Ballad of Little Jo; Choosing Matthias; The Wild Bunch), born February 2, 1942. (Bo Hopkins 1976 A Small Town in Texas Trailer)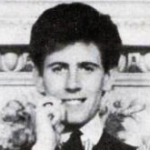 Graham Nash is 79
English-American Rock & Roll Hall of Fame singer-songwriter with The Hollies (Just One Look; On a  Carousel; Carrie Anne), and Crosby, Stills, Nash & Young (Marrakesh Express; Our House; Teach Your Children), born February 2, 1942. (Graham Nash 1965 The Hollies Photo: Imperial Records)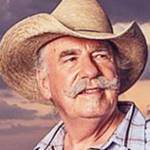 Howard Bellamy is 75 (nee Homer Howard Bellamy)
American country music singer and musician with The Bellamy Brothers duo (Let Your Love Flow; Old Hippie; Kids of the Baby Boom; Sugar Daddy; Dancin' Cowboys; Redneck Girl; I Need More of You), born February 2, 1946. (Howard Bellamy 2013 Photo: Jarrett Gaza)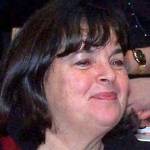 Ina Garten is 73 (nee Elaina Rosenberg; aka Elaina Rosenberg Garten)
American chef, television cooking show host (Barefoot Contessa; The Perfect 3; The Best Thing I Ever Ate; Dear Food Network: Thanksgiving), columnist, cookbook author (Barefoot Contessa Parties!), born February 2, 1948. (Ina Garten 2006 Photo: Therealbs2002)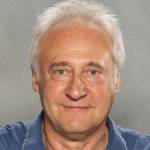 Brent Spiner is 71
American singer, comedian, and actor of TV (Data on Star Trek: The Next Generation; Outcast; Fresh Hell; Threshold; Night Court) and movies (Star Trek: Generations; Independence Day; Star Trek: First Contact; Phenomenon; Out to Sea), born February 2, 1949. (Brent Spiner 2017 Photo: Florida Supercon)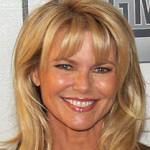 Christie Brinkley is 67 (nee Christine Lee Hudson)
American supermodel (Sports Illustrated Swimsuit Issue; Glamour; Vogue; Rolling Stone; Cosmopolitan) known as the face of CoverGirl, actress of TV (Parks and Recreation) & music videos (Billy Joel: Uptown Girl), born February 2, 1954. (Christie Brinkley 2007 Photo: David Shankbone)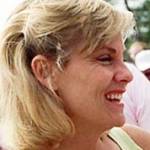 Kim Zimmer is 66 (nee Kimberley Jo Zimmer)
Daytime Emmy Award-winning American actress of TV (Reva Shayne Lewis on Guiding Light; Echo DiSavoy on One Life to Life; Nola Dancy Adrich on The Doctors; Santa Barbara; Models Inc.; MacGyver) and films (Body Heat), born February 2, 1955. (Kim Zimmer 1994 Photo: Kenneth C. Zirkel)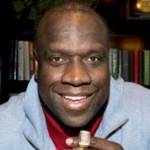 Dexter Manley is 62 ("Secretary of Defense")
Retired American NFL 1986 Pro Bowl defensive end football player (Washington Redskins; Phoenix Cardinals) with 2 Super Bowl championships (1983 & 1988), CFL football player (Ottawa Rough Riders), born February 2, 1959. (Dexter Manley 2014 Photo: Keith Allison / Bleacher Report)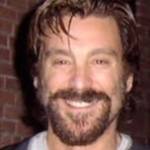 Michael T. Weiss is 59 (nee Michael Terry Weiss)
American voice-over actor & actor of TV (Jarod on The Pretender & Profiler; Dr. Mike Horton on Days of Our Lives; The Legend of Tarzan; Dark Shadows; Malibu Road; Blue Bloods), and movies (Jeffrey; Until the Night; Marmalade; Iowa), born February 2, 1962. (Michael T. Weiss 2010 Photo: MissParker)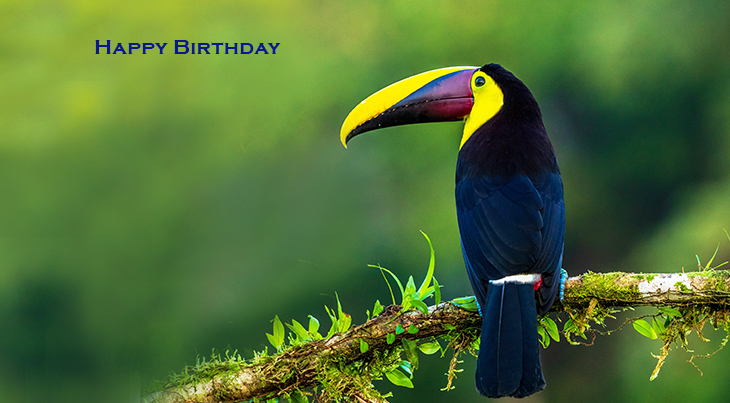 (Toucan Bird Photo: Zdenek Machacek via Unsplash)
Happy Birthday to everyone celebrating their birthday on February 2nd!
Remember These February 2nd Famous Birthdays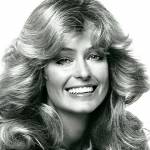 Farrah Fawcett (nee Ferrah Leni Fawcett; aka Farrah Fawcett-Majors)
American model, host and actress of TV (Jill Munroe on Charlie's Angels; Good Sports; Harry O; Poor Little Rich Girl: The Barbara Hutton Movie) & in films (Logan's Run; Extremities; Sunburn; Saturn 3; The Cannonball Run; Dr. T & the Women) (born Feb. 2, 1947 – died June 25, 2009; age 62). Cause of death for Farrah Fawcett was anal cancer. Farrah Fawcett 1977 Photo: ABC)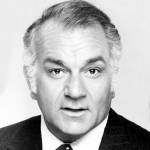 Robert Mandan
American actor of stage, movies & TV (Chester Tate on Soap; James Bradford on Three's a Crowd & Three's Company; Sam Reynolds on Search for Tomorrow; The Edge of Night; Santa Barbara; Private Benjamin; The Doctors; The Love Boat; Cannon; Days of Our Lives) (born Feb. 2, 1932 – died Apr. 29, 2018; age 86). Robert Mandan died of cancer. (Robert Mandan 1977 Photo: ABC TV)
James Joyce
Irish stream of consciousness and modernist avant-garde poet (Chamber Music; Pomes Penyeach), short story writer (Dubliners), and novelist (Ulysses; Finnegans Wake; A Portrait of the Artist as a Young Man), (born Feb. 2, 1882 – died Jan. 13, 1941; age 58). James Joyce died shortly after surgery for a perforated ulcer. (James Joyce 1915 Photo: Alex Ehrenzweig)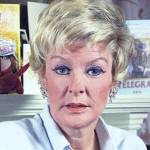 Elaine Stritch
Emmy & Tony Award-winning American singer-actress of stage, TV (My Sister Eileen; Two's Company; The Ellen Burstyn Show; 30 Rock; The Edge of Night; One Life to Live) and movies (Kiss Her Goodbye; A Farewell to Arms; Out to Sea) (born Feb. 2, 1925 – died July 17, 2014; age 89). Elaine Stritch had diabetes and stomach cancer before she died. (Elaine Stritch 1973 Photo: Allen Warren)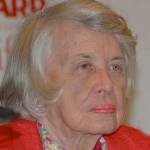 Liz Smith (nee Mary Elizabeth Smith; "The Grand Dame of Dish")
American gossip columnist (Cosmopolitan; New York Daily News; The Washington Post), journalist (The Daily Texan, The Texas Ranger), news producer (CBS Radio, NBC-TV), magazine editor (Sports Illustrated), and blogger (The Huffington Post) (born Feb. 2, 1923 – died Nov. 12, 2017; age 94). Liz Smith died of natural causes. (Liz Smith 2011 Photo: Angela George)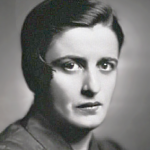 Ayn Rand (nee Alisa Zinov'yevna Rosenbaum)
Russian-American objectivism philosopher, non-fiction author (The Romantic Manifesto, playwright (Night of January 16th), screenwriter, short story writer and novelist (The Fountainhead; Atlas Shrugged; We the Living; Anthem) (born Feb. 2, 1905 – died Mar. 6, 1982; age 77). Cause of death for Ayn Rand was heart failure. (Ayn Rand 1930 Photo: Ben Pinchot)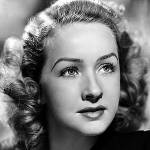 Bonita Granville
American film actress (Nancy Drew and the Hidden Staircase; My Bill; White Banners; Those Were the Days!; These Three; Love Laughs at Andy Hardy; The Mortal Storm; The Beautiful Cheat; The Glass Key) & TV producer (The Magic of Lassie; Lassie's Great Adventure) (born Feb. 2, 1923 – died Oct. 11, 1988; age 65). Bonita Granville died of lung cancer. (Bonita Granville 1940s Photo)
George Halas
American Pro Football Hall of Fame NFL outfield player-coach of the Chicago Bears, NFL 1920s All-Decade Team, 1920 co-founder of the National Football League, and 1919 MLB baseball player (New York Yankees) (born Feb. 2, 1895 – died Oct. 31, 1983; age 88). Cause of death for George Halas was pancreatic cancer. (George Halas 1922 Photo: Chicago Bears)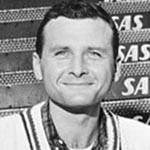 Stan Getz (nee Stanley Gayetski; "The Sound")
Grammy Award-winning American tenor saxophone bebop, bossa nova, and jazz samba musician (The Girl From Ipanema; Desafinado; Moonlight in Vermont; I Remember You) (born Feb. 2, 1927 – died June 6, 1991; age 64). Cause of death for Stan Getz was liver failure. (Stan Getz 1958 Photo: SAS Scandinavian Airlines)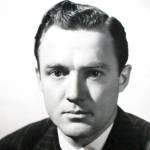 Frank Albertson (nee Francis Healey Albertson)
American actor of TV (Sugarfoot; Zane Grey Theater; Mike Hammer) and films (Big Business Girl; Traveling Husbands; Waterfront Lady; Framed; Burma Convoy; The Farmer's Daughter; So This is London; A Connecticut Yankee; It's a Wonderful Life; Psycho) (born Feb. 2, 1909 – died Feb. 29, 1964; age 55). Frank Albertson died of a heart attack. (Frank Albertson 1939 Bachelor Mother Photo: RKO)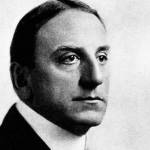 Maurice Tourneur (nee Maurice Félix Thomas)
French screenwriter & director (The Blue Bird; The Last of the Mohicans; The Poor Little Rich Girl; Old Loves and New; Sporting Life; The White Moth; Alias Jimmy Valentine; The Broken Butterfly; A Doll's House; Dilemma of Two Angels; The Brass Bottle; Victory; The Velvet Paw) (born Feb. 2, 1876 – died Aug. 4, 1961; age 85). (Maurice Tourneur 1920 Photo: Who's Who on the Screen)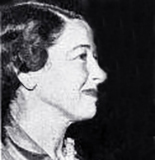 Helen Rose
Academy Award-winning American fashion designer (wedding dresses – Jane Powell, Grace Kelly, Elizabeth Taylor & Debbie Reynolds) & costume designer (The Bad and the Beautiful; I'll Cry Tomorrow; Silk Stockings; Butterfield 8; Mogambo; Designing Woman; High Society) (born Feb. 2, 1904 – died Nov. 9, 1985; age 81).  (Helen Rose 1953 Photo: Screenland Plus TV-Land)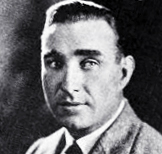 Frank Lloyd
Oscar-winning British-American actor, screenwriter, producer, & director (The Divine Lady; East Lynne; Cavalcade; Mutiny on the Bounty; The Shanghai Story; A Tale of Two Cities; Les Misérables; Riders of the Purple Sage; The Way of All Men; The Howards of Virginia; If I Were King; Maid of Salem) (born Feb. 2, 1886 – died Aug. 10, 1960; age 74). (Frank Lloyd 1925 Photo: Exhibitor's Herald)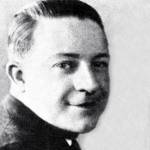 Charles Correll ("Andy")
American comedian, musician, writer, host, blackface & voice actor of radio (Andy Brown on Amos 'n' Andy; Sam 'n' Henry; Correll and Gosden, the Life of the Party), TV (Calvin and the Colonel; The Amos 'n Andy Show) & films (Check and Double Check; The Lion Tamer; The Big Broadcast of 1936) (born Feb. 2, 1890 – died Sept. 26, 1972; age 82). (Charles Correll 1930 Photo: Radio Digest)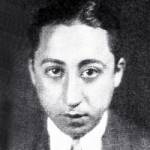 Benny Rubin
American comedic actor of radio (Professor Kropotkin on My Friend Irma; The Jack Benny Program), TV (The Dick Tracy Show; I Dream of Jeannie), and films (Fighting Mad; Love in the Rough; Hot Curves; Sunny Skies; Lord Byron of Broadway; Double Trouble; The Law vs Billy the Kid; Marianne; That Funny Feeling) (born Feb. 2, 1899 – died July 15, 1986; age 87) (Benny Rubin 1930)
*Images are public domain or Creative Commons licensed & sourced via Wikimedia Commons or Flickr, unless otherwise noted*