February 2nd Birthdays
If you were born on February 2nd you share a celebrity birthday with these famous people:
Tom Smothers is 86 (nee Thomas Bolyn Smothers III)
American musician, composer, singer, comedy writer, comedian and actor of films and TV (The Smothers Brothers Show; The Steve Allen Show; My Brother the Angel; The Smothers Brothers Comedy Hour), & civil rights activist, born February 2, 1937. Brother of Dick Smothers. (Tom Smothers 1967: CBS TV)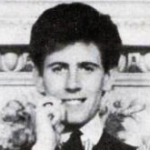 Graham Nash is 81
English-American Rock & Roll Hall of Fame singer-songwriter with The Hollies (Just One Look; On a  Carousel; Carrie Anne), and Crosby, Stills, Nash & Young (Marrakesh Express; Our House; Teach Your Children), born February 2, 1942. (Graham Nash 1965 The Hollies Photo: Imperial Records)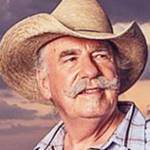 Howard Bellamy is 77 (nee Homer Howard Bellamy)
American country music singer & musician in The Bellamy Brothers duo (Let Your Love Flow; Old Hippie; Kids of the Baby Boom; Sugar Daddy; Dancin' Cowboys; Redneck Girl; I Need More of You; If I Said You Had a Beautiful Body), born February 2, 1946. (Howard Bellamy 2013: Jarrett Gaza)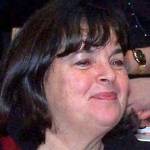 Ina Garten is 75 (nee Elaina Rosenberg; aka Elaina Rosenberg Garten)
American chef, TV cooking show host (Barefoot Contessa; The Perfect 3; The Best Thing I Ever Ate; Dear Food Network: Thanksgiving), columnist, cookbook author (Barefoot Contessa Parties!; Modern Comfort Food; Make It Ahead), born February 2, 1948. Married Jeffrey Garten. (Ina Garten 2006: Therealbs2002)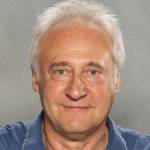 Brent Spiner is 74
American singer, comedian, and actor of TV (Data on Star Trek: The Next Generation; Outcast; Fresh Hell; Threshold; Night Court) and movies (Star Trek: Generations; Independence Day; Star Trek: First Contact; Phenomenon; Out to Sea), born February 2, 1949. (Brent Spiner 2017 Photo: Florida Supercon)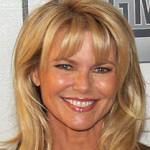 Christie Brinkley is 69 (nee Christine Lee Hudson; ex of Billy Joel)
American supermodel (Sports Illustrated Swimsuit Issue; Glamour; Vogue; Rolling Stone; Cosmopolitan) known as the face of CoverGirl, actress of TV (Parks and Recreation) & music videos (Billy Joel: Uptown Girl), born February 2, 1954. (Christie Brinkley 2007 Photo: David Shankbone)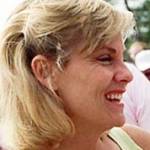 Kim Zimmer is 68 (nee Kimberley Jo Zimmer)
Daytime Emmy Award-winning American actress of TV (Reva Shayne Lewis on Guiding Light; Echo DiSavoy on One Life to Life; Nola Dancy Adrich on The Doctors; Santa Barbara; Models Inc.; MacGyver) and films (Body Heat), born February 2, 1955. (Kim Zimmer 1994 Photo: Kenneth C. Zirkel)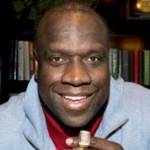 Dexter Manley is 64 ("Secretary of Defense")
Retired American NFL 1986 Pro Bowl defensive end football player (Washington Redskins; Phoenix Cardinals) with 2 Super Bowl championships (1983 & 1988), CFL football player (Ottawa Rough Riders), born February 2, 1959. (Dexter Manley 2014 Photo: Keith Allison / Bleacher Report)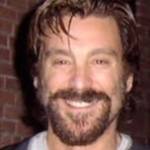 Michael T. Weiss is 61 (nee Michael Terry Weiss)
American voice-over actor & actor of TV (Jarod on The Pretender & Profiler; Dr. Mike Horton on Days of Our Lives; The Legend of Tarzan; Dark Shadows; Malibu Road; Blue Bloods), and movies (Jeffrey; Until the Night; Marmalade; Iowa), born February 2, 1962. (Michael T. Weiss 2010 Photo: MissParker)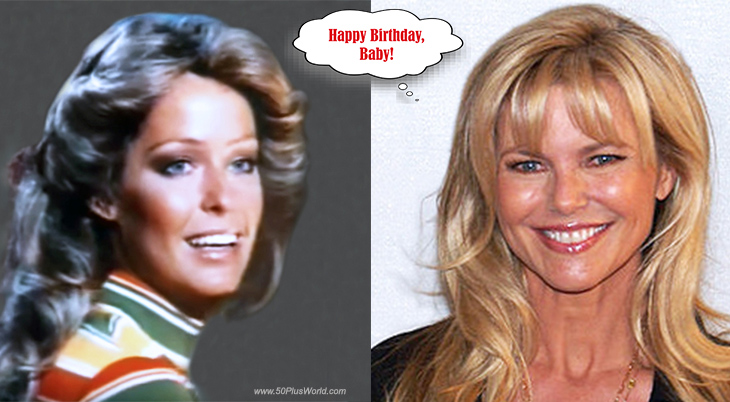 (Farrah Fawcett 1975 Murder on Flight 502 | Christie Brinkley 2007: David Shankbone)
Happy Birthday to everyone celebrating their birthday on February 2nd!
Remember These February 2nd Famous Birthdays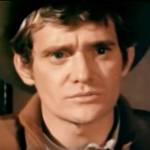 Bo Hopkins (nee William Hopkins)

American actor of TV (Dynasty; The Rockford Files; Mod Squad) & films (The Culpepper Cattle Co.; White Lightning; Midnight Express; American Graffiti; Big Bad John; The Ballad of Little Jo; Choosing Matthias; The Wild Bunch; The Man Who Loved Cat Dancing; The Bridge at Remagen) (born Feb. 2, 1942 – died May 28, 2022; age 84). (Bo Hopkins 1976 A Small Town in Texas Trailer)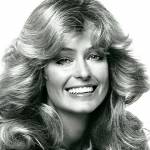 Farrah Fawcett (nee Ferrah Leni Fawcett; married Ryan O'Neal)
American model, actress of TV (Jill Munroe on Charlie's Angels; Good Sports; Harry O; Poor Little Rich Girl: The Barbara Hutton Movie; The Burning Bed) & films (Logan's Run; Extremities; Sunburn; Saturn 3; The Cannonball Run; Dr. T & the Women) (born Feb. 2, 1947 – died June 25, 2009; age 62). Ex of Lee Majors. Farrah Fawcett died of anal cancer. (Farrah Fawcett 1977: ABC)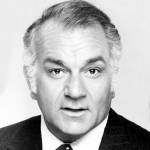 Robert Mandan
American actor of stage, movies & TV (Chester Tate on Soap; James Bradford on Three's a Crowd & Three's Company; Sam Reynolds on Search for Tomorrow; The Edge of Night; Santa Barbara; Private Benjamin; The Doctors; The Love Boat; Cannon; Days of Our Lives) (born Feb. 2, 1932 – died Apr. 29, 2018; age 86). Robert Mandan died of cancer. (Robert Mandan 1977 Photo: ABC TV)
James Joyce
Irish stream of consciousness and modernist avant-garde poet (Chamber Music; Pomes Penyeach), short story writer (Dubliners; The Sisters), and novelist (Ulysses; Finnegans Wake; A Portrait of the Artist as a Young Man), (born Feb. 2, 1882 – died Jan. 13, 1941; age 58). James Joyce died shortly after surgery for a perforated ulcer. (James Joyce 1915 Photo: Alex Ehrenzweig)
S. Z. Sakall (nee Jakab Grünwald)
Hungarian-American film actor (In the Good Old Summertime; Christmas in Connecticut; Oh, You Beautiful Doll; San Antonio; Cynthia; Embraceable You; Lullaby of Broadway; Ball of Fire; Casablanca; Never Say Goodbye; The Devil and Miss Jones; Montana; Wonder Man) (born Feb. 2, 1883 – died Feb. 12, 1955; age 72). (S. Z. Sakall 1948 Romance on the High Seas Trailer)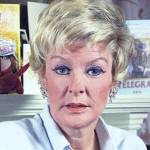 Elaine Stritch (married John Bay)
Emmy & Tony Award-winning American singer-actress of stage, TV (My Sister Eileen; Two's Company; The Ellen Burstyn Show; 30 Rock; The Edge of Night; One Life to Live) and movies (Kiss Her Goodbye; A Farewell to Arms; Out to Sea) (born Feb. 2, 1925 – died July 17, 2014; age 89). Elaine Stritch had diabetes and stomach cancer before she died. (Elaine Stritch 1973 Photo: Allen Warren)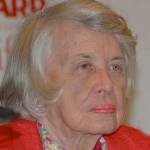 Liz Smith (nee Mary Elizabeth Smith; "The Grand Dame of Dish")
American gossip columnist (Cosmopolitan; New York Daily News; The Washington Post), journalist (The Daily Texan, The Texas Ranger), news producer (CBS Radio, NBC-TV), magazine editor (Sports Illustrated), and blogger (The Huffington Post) (born Feb. 2, 1923 – died Nov. 12, 2017; age 94). Liz Smith died of natural causes. (Liz Smith 2011 Photo: Angela George)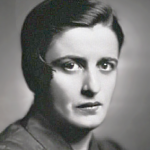 Ayn Rand (nee Alisa Zinov'yevna Rosenbaum)
Russian-American objectivism philosopher, non-fiction author (The Romantic Manifesto, playwright (Night of January 16th), screenwriter, short story writer and novelist (The Fountainhead; Atlas Shrugged; We the Living; Anthem; The Romntic Manifesto) (born Feb. 2, 1905 – died Mar. 6, 1982; age 77). Cause of death for Ayn Rand was heart failure. (Ayn Rand 1930 Photo: Ben Pinchot)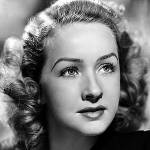 Bonita Granville (married Jack Wrather)
American film actress (Nancy Drew and the Hidden Staircase; My Bill; White Banners; Those Were the Days!; These Three; Love Laughs at Andy Hardy; The Mortal Storm; The Beautiful Cheat; The Glass Key) & TV producer (The Magic of Lassie; Lassie's Great Adventure) (born Feb. 2, 1923 – died Oct. 11, 1988; age 65). Bonita Granville died of lung cancer. (Bonita Granville 1940s Photo)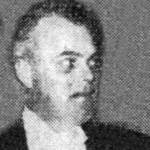 Howard Johnson (aka Howard Deering Johnson)
American WWI veteran, ice cream manufacturer & retailer, restaurateur (soda shop, ice cream, hamburgers & hot dogs), co-creator (with Reginald Sprague) of the HoJo restaurant chain (1st restaurant franchise), hotelier (Howard Johnson's) & author (The guru guide to entrepreneurship) (born Feb. 2, 1897 – died June 20, 1972; age 75). (Howard Johnson 1938)
George Halas
American Pro Football Hall of Fame NFL outfield player-coach of the Chicago Bears, NFL 1920s All-Decade Team, 1920 co-founder of the National Football League, and 1919 MLB baseball player (New York Yankees) (born Feb. 2, 1895 – died Oct. 31, 1983; age 88). Cause of death for George Halas was pancreatic cancer. (George Halas 1922 Photo: Chicago Bears)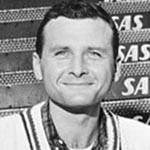 Stan Getz (nee Stanley Gayetski; "The Sound")
Grammy Award-winning American tenor saxophone bebop, bossa nova, and jazz samba musician (The Girl From Ipanema; Desafinado; Moonlight in Vermont; I Remember You; If You Go Away; A Handful of Stars; Samba Triste) (born Feb. 2, 1927 – died June 6, 1991; age 64). Cause of death for Stan Getz was liver failure. (Stan Getz 1958 Photo: SAS Scandinavian Airlines)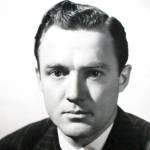 Frank Albertson (nee Francis Healey Albertson)
American actor of TV (Sugarfoot; Zane Grey Theater; Mike Hammer) and films (Big Business Girl; Traveling Husbands; Waterfront Lady; Framed; Burma Convoy; The Farmer's Daughter; So This is London; A Connecticut Yankee; It's a Wonderful Life; Psycho) (born Feb. 2, 1909 – died Feb. 29, 1964; age 55). Frank Albertson died of a heart attack. (Frank Albertson 1939 Bachelor Mother Photo: RKO)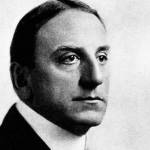 Maurice Tourneur (nee Maurice Félix Thomas; married Louise Lagrange)
French classic & silent film screenwriter & director (The Blue Bird; The Last of the Mohicans; The Poor Little Rich Girl; Old Loves and New; Sporting Life; The White Moth; Alias Jimmy Valentine; The Broken Butterfly; Dilemma of Two Angels; A Doll's House; The Brass Bottle; The Velvet Paw) (born Feb. 2, 1876 – died Aug. 4, 1961; age 85). Father of Jacques Tourneur. (Maurice Tourneur 1920)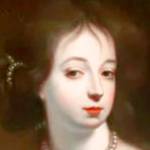 Nell Gwyn (nee Eleanor Gwyn; mistress of Charles II of England)
English stage actress in restoration comedy plays at Theatre Royal on Bridges Street (Drury Lane) in London, mistress of actor Charles Hart, Charles Sackville (Lord Buckhurst), & King Charles II of England (born Feb. 2, 1650 – died Nov. 14, 1687; age 37). Mother of Charles Beauclerk, Duke of St. Albans.  (Nell Gwyn 1600s: Simon Verelst)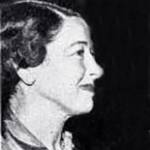 Helen Rose
Academy Award-winning American fashion designer (wedding dresses – Jane Powell, Grace Kelly, Elizabeth Taylor & Debbie Reynolds) & costume designer (The Bad and the Beautiful; I'll Cry Tomorrow; Silk Stockings; Butterfield 8; Mogambo; Designing Woman; High Society) (born Feb. 2, 1904 – died Nov. 9, 1985; age 81).  (Helen Rose 1953 Photo: Screenland Plus TV-Land)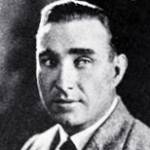 Frank Lloyd
Oscar-winning British-American actor, screenwriter, producer, & director (The Divine Lady; East Lynne; Cavalcade; Mutiny on the Bounty; The Shanghai Story; A Tale of Two Cities; Les Misérables; Riders of the Purple Sage; The Way of All Men; The Howards of Virginia; If I Were King; Maid of Salem) (born Feb. 2, 1886 – died Aug. 10, 1960; age 74). (Frank Lloyd 1925: Exhibitor's Herald)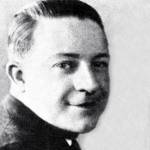 Charles Correll ("Andy"; father of Charles Correll Jr.)
American comedian, musician, writer, host, blackface & voice actor of radio (Andy Brown on Amos 'n' Andy; Sam 'n' Henry; Correll and Gosden, the Life of the Party), TV (Calvin and the Colonel; The Amos 'n Andy Show) & films (Check and Double Check; The Lion Tamer; The Big Broadcast of 1936) (born Feb. 2, 1890 – died Sept. 26, 1972; age 82). (Charles Correll 1930 Photo: Radio Digest)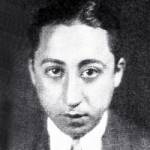 Benny Rubin
American comedic actor of radio (Professor Kropotkin on My Friend Irma; The Jack Benny Program), TV (The Dick Tracy Show; I Dream of Jeannie), and films (Fighting Mad; Love in the Rough; Hot Curves; Sunny Skies; Lord Byron of Broadway; Double Trouble; The Law vs Billy the Kid; Marianne; That Funny Feeling) (born Feb. 2, 1899 – died July 15, 1986; age 87) (Benny Rubin 1930)
*Images are public domain or Creative Commons licensed & sourced via Wikimedia Commons or Flickr, unless otherwise noted*