What Was New in December 1952?
News Headlines & Entertainment Trivia from December, 1952: Classic film premiere of The Bad and the Beautiful, starring Kirk Douglas, Lana Turner, Walter Pidgeon, Barry Sullivan, & Dick Powell; Hank William's hit song Jambalaya (On the Bayou) is #1; Christine Jorgensen's sex-change surgery makes headlines.
Classic Movie Premiere – The Bad and the Beautiful
Academy Award-winning drama The Bad and the Beautiful premiered on December 25th, 1952 (Christmas Day) in Los Angeles.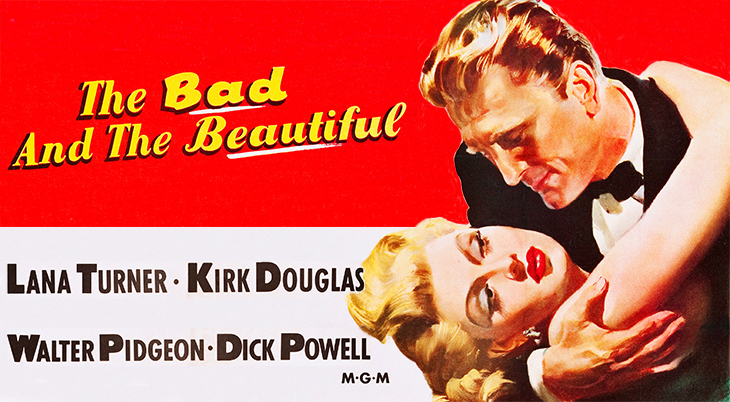 (Kirk Douglas & Lana Turner 1952 The Bad and the Beautiful Photo: Loew's Incorporated)
The screenplay for The Bad and the Beautiful was written by Charles Schnee, based on author George Bradshaw's serialized 1949 story Of Good and Evil (aka Memorial to a Badman) about a New York theatre producer. MGM's new studio head Dore Shary appointed actor-director John Houseman to produce the movie. Houseman insisted the setting be changed to Hollywood instead of Broadway.
Helped by a star-studded cast that includes Kirk Douglas, Lana Turner, Dick Powell, and Gloria Grahame, The Bad and the Beautiful was a hit with film critics, winning 5 out of the 6 Oscars it was nominated for.
Although director Vincente Minnelli wasn't nominated, cameraman Robert Surtees won the Oscar for Best Cinematography – Black & White. The Bad and the Beautiful also won for Best Art Direction – Black & White.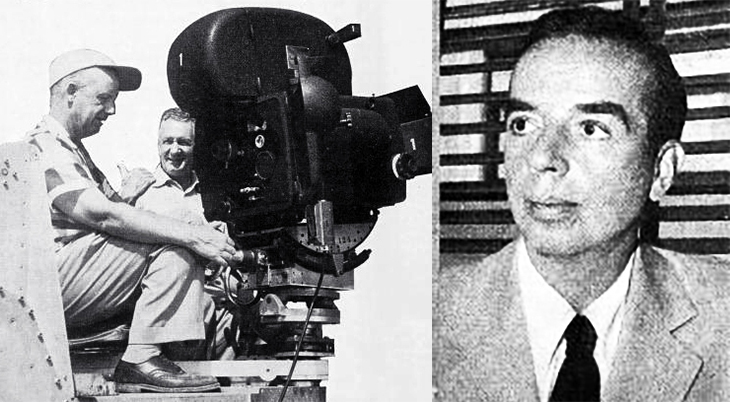 (Robert Surtees 1955 Photo: American Cinematographer | Vincente Minnelli 1954 Boxoffice Barometer)
Robert Surtees was nominated for Academy Awards 16 times between 1945 (Thirty Seconds Over Tokyo) and 1979 (Same Time, Next Year); his win for The Bad and the Beautiful was his second Oscar (after winning for King Solomon's Mines in 1951, and prior to winning for Ben-Hur in 1960).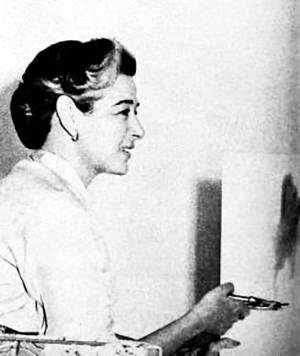 (Helen Rose 1956 Photo: Photoplay)
The Bad and the Beautiful's  costumer Helen Rose won the Oscar for Black & White Costume Design, beating designers Edith Head (Carrie), Jean Louis (Affair in Trinidad), Sheila O'Brien (Sudden Fear), and Charles LeMaire and Dorothy Jeakins (My Cousin Rachel).
This was her second nomination and her first win.
Helen Rose would be nominated another 8 times, winning and win her second and final Costume Design Academy Award for I'll Cry Tomorrow (1955).
The storyline of The Bad and the Beautiful has powerful Hollywood movie mogul Jonathan Shields (Kirk Douglas) trying unsuccessfully to reach three former friends to collaborate on a new film project. Screenwriter James Lee Bartlow (Dick Powell), Director Fred Amiel (Barry Sullivan), and actress Georgia Lorrison (Lana Turner) were burned by Shields years earlier and want nothing to do with him.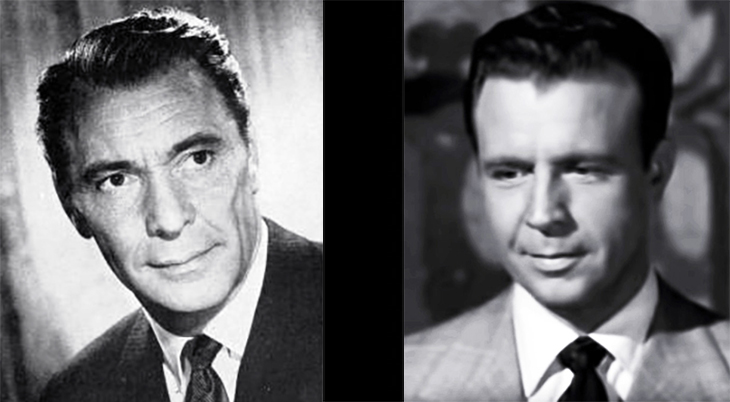 (Barry Sullivan 1964 Photo: Sponsor | Dick Powell 1947 Johnny O'Clock)
Shield's film producer Harry Pebbel (Walter Pidgeon) gets James, Fred, and Georgia together in his office, and explains that Shields needs them attached to the project so he can get financing to make the movie. The backstory of their relationship(s) with Jonathan Shields, are told in flashbacks as the trio agree to wait in Pebbel's office for a call with Jonathan. 
Fred Amiel had met Jonathan at the latter's father's funeral – a deposed Hollywood studio head who was so unpopular that his son had to hire professional mourners. The men learn their crafts of directing and producing while working together on projects for Harry Pebbel. Flush from the success of a hit film, Fred wants them to work next on a pet project of his, and Shields goes to the studio to ask for financing. Shields gets the money but another director is chosen. Their partnership is destroyed by what Fred sees as Jonathan's betrayal, and each man goes their own way. With the success of that film, Jonathan Shields starts his own film studio, and his former mentor Harry Pebbel comes to work for him. Fred Amiel goes to work on films for other studios, and is now an Academy Award-winning director; his wife Kay Amiel is played by Vanessa Brown.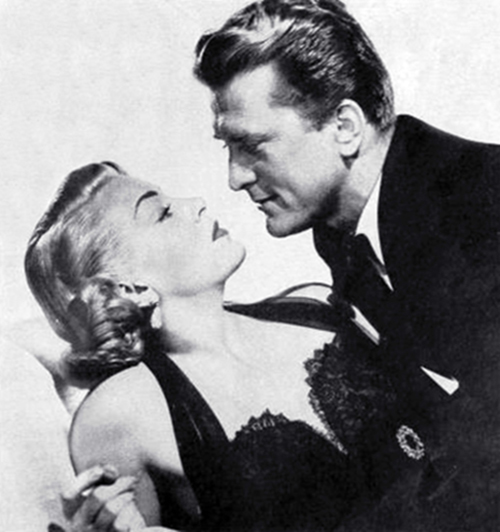 (Lana Turner & Kirk Douglas 1952 The Bad and the Beautiful Photo: Screenland Plus TV-Land)
Studio head Jonathan soon discovers alcoholic actress Georgia Lorrison, and prompted by his respect for her great actor father (Louis Calhern's voice), takes Georgia under his wing. Georgia falls in love with him while Jonathan is busy shoring up her confidence and making her the star of a new movie. They get engaged, but after the movie debuts to thunderous acclaim, Georgia finds him with Lila (Elaine Stewart), a pretty extra. Jonathan dumps Georgia and lets her out of her contract. Georgia's career blossoms at another studio, and she's now a big movie star.
Jonathan options the rights to a book by best-selling author and college professor James Lee Bartlow, and asks him to write the screenplay. Rosemary Bartlow (Gloria Grahame), James' wife, persuades him to go to Hollywood and write the script, but one there, Rosemary is a deterrent to James' writing. Jonathan arranges for handsome actor Victor Ribera "Gaucho" (Gilbert Roland) to keep Rosemary busy, with disastrous results. James finishes the script, but Rosemary and Victor have fallen in love and they run off together, perishing in a plane crash. Jonathan asks James to help produce the film, and suggests he write a book about his wife. In the meantime, Jonathan takes on directing the movie himself. When the film flops Jonathan loses his film studio to bankruptcy. James discovers that Jonathan had instigated Victor's involvement, and he leaves. James Bartlow's next book was a Pulitzer Prize-winning novel based on his late wife. 
The call from Jonathan comes through to Harry Pebbel's office where James, Fred, and Georgia are waiting with him.
The Academy Award for Best Supporting Actress was won by Gloria Grahame for her performance as Rosemary, beating competition from Thelma Ritter (With a Song in My Heart), Terry Moore (Come Back, Little Sheba), Colette Marchand (Moulin Rouge), and Jean Hagen (Singin' in the Rain).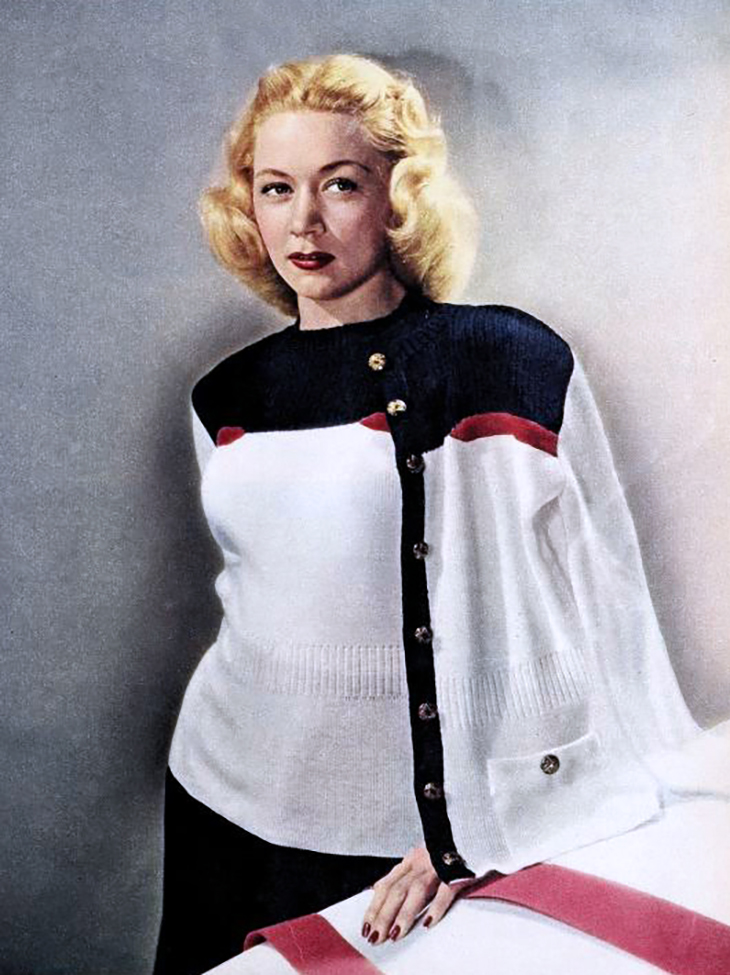 (Gloria Grahame 1947 Photo: Photoplay)
A somewhat controversial win for Gloria Grahame, as she is seen for less than 10 minutes onscreen during the film, setting a record (at the time) for the shortest performance to ever win an Oscar.
In the cast of The Bad and the Beautiful in minor roles, are Barbara Billingsley as costumer Evelyn Lucien; former silent film stars Francis X. Bushman as an uncredited eulogist, Franklyn Farnum as a set assistant, May McAvoy as a secretary, and George J. Lewis as a screen test actor. Kathleen Freeman, Steve Forrest, Dabbs Greer, and Kurt Ksaznar also appear in the film.
Kirk Douglas was nominated for Best Actor, which was the only one of the film's six nominated categories to not win. The Best Actor Oscar went to Gary Cooper (High Noon); the other nominees were Marlon Brando (Viva Zapata!), José Ferrer (Moulin Rouge), and Alec Guinness (The Lavender Hill Mob).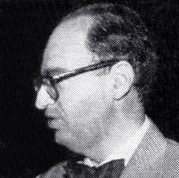 (Charles Schnee 1956 Photo: Motion Picture Herald)
Writer Charles Schnee won the Best Screenplay Oscar, while the runners-up were for the scripts of Five Fingers, High Noon, The Man in the White Suit, and The Quiet Man. Between 1946-1988 Charles Schnee wrote or worked on 22 movies (I Walk Alone; Red River; They Live By  Night; The Furies; When in Rome; Butterfield 8; Two Weeks in Another Town). His successes prompted Dore Scary to put him in charge of a new M-G-M film production unit (Torch Song; The Prodigal; The Wings of Eagles; Somebody Up There Likes Me; Until They Sail) in 1952, but from the 1960s on he focused solely on screenwriting. Sadly, his wife Mary died by suicide in October 1961, and Charles Schnee died of a heart attack in 1963 at the age of 49.
The theme song for The Bad and the Beautiful was written by David Raksin, and although it wasn't nominated for an Academy Award, it became a hit.
Many of the fictitious characters in The Bad and the Beautiful have been speculated to be based on true legends in the film world:
David O. Selznick, Orson Welles, Val Lewton, and David Merrick, may have played a role in inspiring Jonathan Shields. 
The characters of Georgia Lorrison and her father drew comparisons to the great silent film star John Barrymore and his actress daughter Diana; and/or Judy Garland, whose struggles with alcohol were already well known in Hollywood. 
James Lee. Bartlow may have been modeled on professor turned author and screenwriter Paul Eliot Green.
Victor/Gaucho Ribera has similarities with Dominican playboy and favorite escort of many Hollywood divas and socialites, Porfirio Rubirosa. Mexican-American actor Gilbert Roland who portrays Victor, often played Latin lovers (both on and off screen).
Alfred Hitchcock and his wife/assistant Alma Reville, could be at the core of the Director Henry Whitfield's (Leo G. Carroll) character, while a blend of foreign directors Josef von Sternberg and Erich von Stroheim are the impetus for Director von Ellstein (Ivan Triesault).
Jambalaya by Hank Williams is #1 Country Music Hit
Country music singer-songwriter Hank Williams and his Drifting Cowboys were #1 on the country music best-sellers charts with their hit song Jambalaya (On the Bayou) for the last three weeks of December 1950. 
Written by Hank Williams and Moon Mullican "King of the Hillbilly Piano Players",  Williams recorded Jambalaya (On the Bayou) in June of 1952. After it was released in July, the song spent a total of 14 (non-consecutive) weeks in the number one spot on country music charts. 
Other recording artists to cover Jambalaya (On the Bayou) include Jo Stafford, Moon Mullican, Fats Domino, John Fogerty, and The Carpenters.
Christine Jorgenson's Sex Change Headlines In U.S.
On December 1, 1952, the New York Daily News broke the story of Christine Jorgenson having undergone a sex change operation.
Reporter Ben White interviewed Christine's parents Florence and George Jorgenson Sr. for his article "Ex-GI Becomes Blonde Beauty". Nee George W. Jorgenson Jr., Christine Jorgenson had enrolled in the New York Medical Technicians Institute immediately after completing a  two-year stint in the U.S. Army that began in 1944. In his own words, he was shy and miserable. As George, he studied the nature of glands at the Institute for 16 months, and heard about rare sex reassignment surgeries being performed in Sweden.
George researched the procedure, began taking estrogen, and planned a trip to Sweden. A stopover in Denmark to visit relatives resulted in a meeting with Danish endocrinologist Christian Hamburger, who recommended hormone replacement therapy. Instead of going on to Sweden, George elected to stay in Denmark after being given special permission to have the sex change surgeries in that country. He changed his name to Christine Jorgensen in honor of Dr. Hamburger. 
The surgeries began in 1951, and Christine disclosed the results that fall to some friends that fall. It wasn't until the summer of 1952 that she broke the news of what she had been doing in Denmark for the past two years, to her parents. It was these details and excerpts from the letter that were finally shared with the world on December 1, 1952.  
"I am still the same old Brud (nickname), but, my dears, nature made a mistake which I have had corrected and now I am your daughter."
Christine had become a photographer in Denmark, but when she returned to the United States the following year, she began making public appearances. A subsequent career as a singer and actress on the stage, radio, and television, included many public speaking engagements about gender reassignment and transsexuality.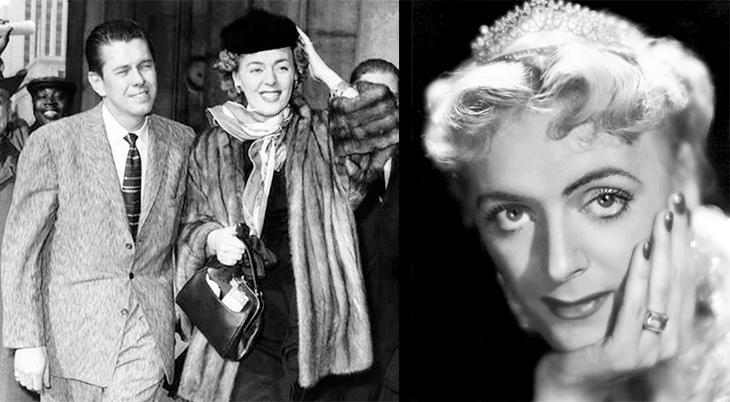 (Christine Jorgensen 1954 Photo: Maurice Seymour | With Howard Knox in 1959) 
A 1959 engagement to Howard Knox ended when they applied for a New York State marriage license and were denied because Christine's birth certificate indicated she was male (same-sex marriages were not legal in New York State until 2011). 
Christine Jorgenson's life story was published in a five-part serial in The American Weekly in February 1953, and her autobiography in 1967. She died of lung and bladder cancer on May 3, 1989 at the age of 62.
*Images are believed to be in the public domain and/or Creative Commons licensed (Flickr, YouTube, Wikimedia, Vimeo) or used by permission, unless noted otherwise.*