Farewell, Leonard Cohen
Earlier this evening, Canadian singer-songwriter and music legend Leonard Cohen died, November 10, 2016, at the age of 82.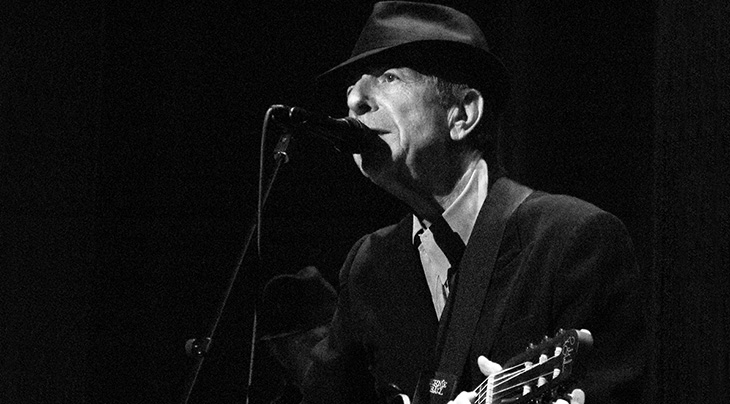 (Leonard Cohen 2008 Photo: Rama)
Leonard Cohen leaves behind two children, son Adam (b. 1972) and daughter Lorca (b. 1974), from his 1970's relationship with their mother Suzanne Elrod. His long-time close friend and songwriting partner Jennifer Warnes (they toured together in the 1970s and collaborated on albums) will miss him greatly. 
Cohen's first hit song, Suzanne (1967), came before he met Suzanne Elrod. Below, Leonard Cohen performing Suzanne live in 1970.
Throughout most of the 1960s Leonard Cohen lived with Marianne Ihlen, who died of leukemia a few months before Cohen passed. 
Despite never striving to achieve mainstream U.S. popularity, Cohen did make it on the charts several times. So Long, Marianne (1968) and The Partisan (1969) were Top 30 hits in France. So Long, Marianne (1968), while never making it to the singles charts, became a Leonard Cohen concert classic for his fans. Leonard Cohen sings So Long, Marianne here: 
In 1984 Leonard Cohen made it to on the charts in Canada and Europe with 2 Top 30 hits – Dance Me to the End of Love, and Hallelujah. While not as well known as Hallelujah, Dance Me to the End of Love is classic Leonard Cohen – poignant and poetic.
"Lift me like an olive branch and be my homeward dove
Dance me to the end of love."
Cohen's then-girlfriend, French photographer Dominique Isserman, shot his music video for First We Take Manhattan (written by Leonard Cohen but first recorded by Jennifer Warnes), and Dance Me to the End of Love.
Below, Leonard Cohen singing Dance Me to the End of Love.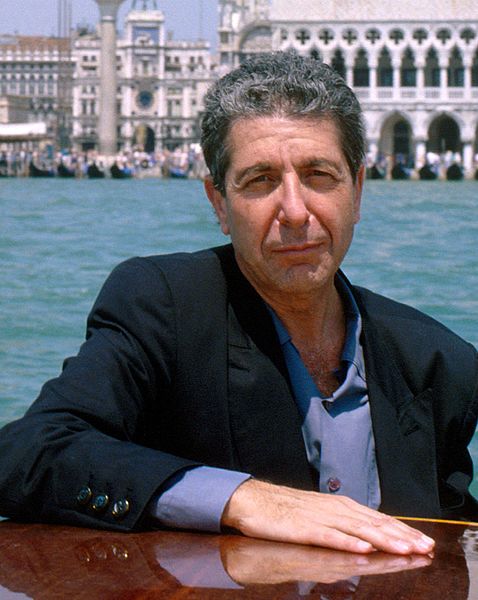 (Leonard Cohen circa 1988 Photo: Gorupdebesanez)
Leonard Cohen's signature song Hallelujah has been covered by many artists, including Bon Jovi, Jeff Buckley, K. D. Lang, and many other artists.
Below, a younger Leonard Cohen sings his signature anthem, Hallelujah, live.
Farewell, Leonard Cohen. You will be missed.