November 23rd Birthdays
If you were born on November 23rd, you share a birthday with these famous people: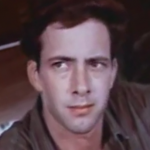 Robert Towne is 83 (nee Robert Bertram Schwartz)

American TV & movie actor, director, producer (Mad Men; The Bedroom Window), Academy Award-winning screenwriter (Chinatown; The Two Jakes; Shampoo;; Tequila Sunrise; Personal Best) & octogenarian senior born November 23, 1934. (Robert Towne 1960 Last Woman on Earth Screenshot)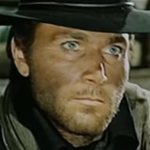 Franco Nero is 76 (nee Francesco Clemente Giuseppe Sparanero)
Italian septuagenarian senior, movie producer & actor (Camelot; Hired Killer; Django; The Man With Bogart's Face; Mafia; White Fang; The Battle on the River Neretva; Cipolla Colt; Force 10 From Navarone; Cipolla Colt) born November 23, 1941. (Franco Nero 1966 Django Trailer Screenshot)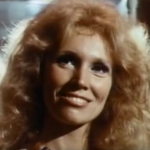 Susan Anspach is 75
American actress on stage, TV (The Yellow Rose; The Slap Maxwell Story; Space), movies (Play it Again, Sam; Five Easy Pieces; Blume in Love; The Devil and Max Devlin; Running), and septuagenarian born November 23, 1942. (Susan Anspach 1973 Blume in Love Screenshot)
Joe Eszterhas is 75 (nee József A. Eszterhas)
Hungarian-American journalist & editor (Rolling Stone), movie producer, author and screenwriter (F.I.S.T.; Flashdance; Jagged Edge; Hearts of Fire; Betrayed; Basic Instinct; Nowhere to Run; Sliver; Showgirls), and septuagenarian senior citizen born November 23, 1944. 
Diana Quick is 71
Septuagenarian English author, actress on stage, TV (Brideshead Revisited; September Song; The Woman in White; The Best Things in Life; The Justice Game; The Orchid House), and movies (A Private Enterprise; Ordeal by Innocence), born November 23, 1946.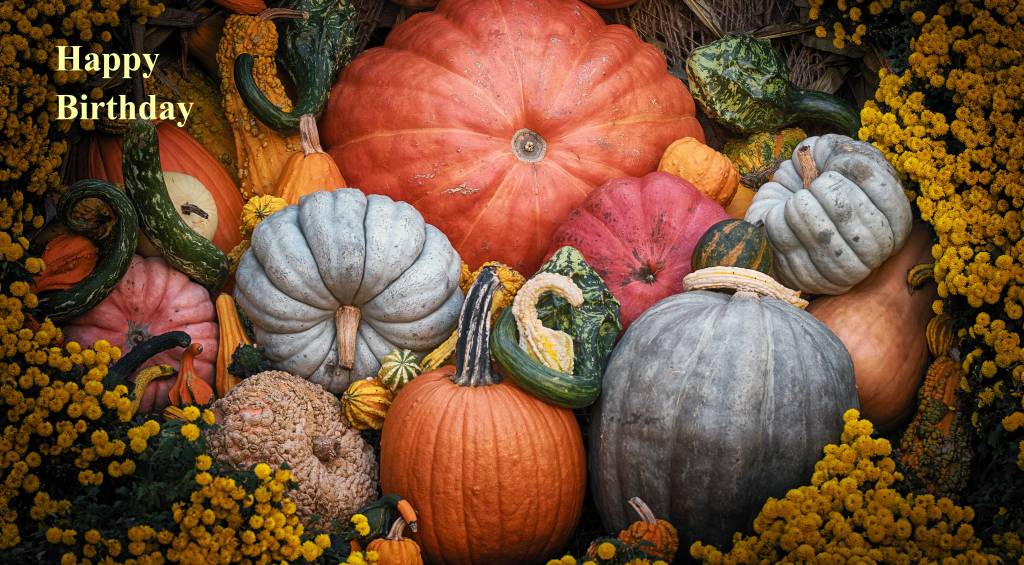 (Photo: Robert Zunikoff via Unsplash)
Happy Birthday to everyone celebrating their birthday on November 23rd!
And remembering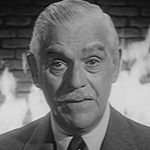 Boris Karloff (nee William Henry Pratt)
English actor on stage, TV (Colonel March of Scotland Yard; Suspense), and movies (Frankenstein; The Body Snatcher; House of Frankensetin; The Mummy; The Black Cat; Five Star Final; Abbott and Costello Meet Dr. Jekyll and Mr. Hyde) (born Nov. 23, 1887 - died Feb. 2, 1969; age 81). Boris Karloff died of pneumonia. (Boris Karloff 1958 The Veil Screenshot)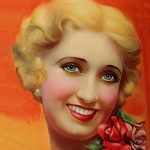 Ruth Etting

American 1920s & 1930s singer (Love Me or Leave Me; Deed I Do; Lonesome and Sorry; Mean to Me; Life is a Song) and actress on stage (Ziegfeld Follies of 1927), radio, and movies (Mr. Broadway; Roman Scandals) (born Nov. 23, 1897 - died Sept. 24, 1978; age 80). Cause of death for Ruth Etting is unknown. (Ruth Etting 1935 Radio Mirror Cover: Wikimedia PD)
Steve Landesberg
American actor on TV (Det. Dietrich on Barney Miller; Head Case; Paul Sand in Friends and Lovers; Conrad Bloom) and in movies (Forgetting Sarah Marshall; Blade; Leader of the Band; Wild Hogs) (born Nov. 23, 1936 - died Dec. 20, 2010; age 74). Cause of death for Steve Landesberg was colon cancer. (Steve Landesberg 1979 Photo: Alan Light | Flickr SRR)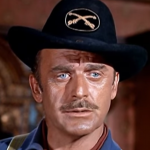 John Dehner (nee John Forkum)
American TV & movie actor (The Doris Day Show; Enos; Bare Essence; Young Maverick; The Baileys of Balboa; The Roaring 20's; Big Hawaii; The Virginian; Morning Star; Youngblood Hawke; Support Your Local Gunfighter) (born Nov. 23, 1915 - died Feb. 4, 1992; age 76). John Dehner died of diabetes & emphysema complications. (John Dehner 1960 Bonanza Screenshot)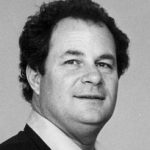 Michael Wayne (nee Michael Anthony Morrison)
American movie actor and movie producer (McLintock!; Cast a Giant Shadow; The Green Berets; Big Jake; The Train Robbers; Cahill U.S. Marshal; McQ; Brannigan), son of John Wayne and brother of Patrick Wayne (born Nov. 23, 1934 - died Apr. 2, 2003; age 68). Michael Wayne had lupus and died of heart failure. (Michael Wayne 1981 Photo: Orange County Archives | Flickr SRR)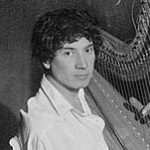 Harpo Marx (nee Adolph Marx)
American harpist, comedian, actor and mime artist on stage and in movies (A Day at the Races; A Night at the Opera; Duck Soup; Animal Crackers; Horse Feathers; Go West) as part of the Marx Brothers (born Nov. 23, 1888 - died Sept. 28, 1964; age 75). Harpo Marx died after heart surgery. (Harpo Marx 1926 Photo: Vandamm Studio | Wikimedia Commons / Public Domain)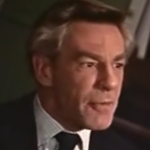 Michael Gough (nee Francis Michael Gough)
Tony Award-winning British character actor on stage (Bedroom Farce), TV, and in movies (Batman Forever; Batman & Robin; Sleepy Hollow; Out of Africa; The Dresser; The Boys from Brazil; Horrors of the Black Museum) (born Nov. 23, 1916 - died Mar. 17, 2011; age 94). Michael Gough died of pancreatic cancer. (Michael Gough 1959 The Black Museum Trailer Screenshot)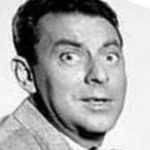 George O'Hanlon
American voice actor (George Jetson), comedian, screenwriter (For Those Who Think Young; So You Want to...shorts), and actor of TV (The Life of Riley; The Reporter) and movies (Kronos; Rocky) (born Nov. 23, 1912 - died Feb. 11, 1989; age 76). Cause of death for George O'Hanlon was a stroke. (George O'Hanlon 190s Photo: NBC TV| Wikimedia PD)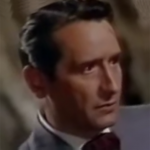 Victor Jory
Canadian-American actor on stage, TV (Manhunt) and movies (The Shadow; A Midsummer Night's Dream; Tom Sawyer; Mills of the Gods; Party Wire; The Gallant Blade; The Loves of Carmen; The Man Who Turned to Stone) (born Nov. 23, 1902 - died Feb. 12, 1982; age 79). Cause of death for Victor Jory was a heart attack. (Victor Jory 1951 Cave of Outlaws Screenshot)
Robert Barnard (aka Bernard Bastable)
English writer of detective fiction and crime novels, author of  the Charlie Peace series, Perry Trethowan books, and other mysteries (A Fatal Attachment; Death by Sheer Torture; A Scandal in Belgravia; Dead, Mr. Mozart) (born Nov. 23, 1936 - died Sept. 19, 2013; age 76). Cause of death for Robert Barnard is unknown.  
Nigel Tranter (aka Nye Tredgold)

Scottish historical non-fiction writer (The Fortified House in Scotland series), children's author (Spaniard's Isle; Give a Dog a Bad Name) and historical novelist (Robert the Bruce Trilogy; The Bruce Legacy series) (born Nov. 23, 1909 - died Jan. 9, 2000; age 90). Nigel Tranter died after a bout of flu.