November 23rd Birthdays
If you were born on November 23rd, you share a celebrity birthday with these famous people: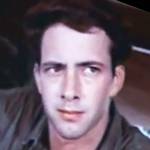 Robert Towne is 88 (nee Robert Bertram Schwartz)

Academy Award-winning American TV & movie director, producer and screenwriter (Mad Men; The Bedroom Window; Chinatown; The Two Jakes; Shampoo; Tequila Sunrise; Personal Best; Mission: Impossible), born November 23, 1934. (Robert Towne 1960 Last Woman on Earth)
Franco Nero is 81 (nee Francesco Clemente Giuseppe Sparanero)
Italian movie producer & actor (Camelot; Hired Killer; Django; The Man With Bogart's Face; White Fang; The Battle on the River Neretva; Cipolla Colt; Force 10 From Navarone; Cipolla Colt; The Versace Murder; The Salamander) born November 23, 1941. Married Vanessa Redgrave. (Franco Nero 1968 Mafia)
Joe Eszterhas is 78 (nee József A. Eszterhas)
Hungarian-American journalist & editor (Rolling Stone), movie producer, author, screenwriter (F.I.S.T.; Flashdance; Jagged Edge; Hearts of Fire; Betrayed; Basic Instinct; Nowhere to Run; Sliver; Showgirls; Children of Glory; Telling Lies in America; Music Box), born November 23, 1944.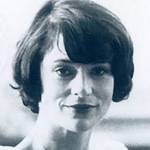 Diana Quick is 76 (ex-partner of Bill Nighy)
English actress of stage, TV (Brideshead Revisited; September Song; The Woman in White; The Best Things in Life; The Justice Game), and movies (A Private Enterprise; Ordeal by Innocence; The Duellists; The Big Sleep), born November 23, 1946. (Diana Quick 1982 Brideshead Revisited Photo: PBS)
Aaron Norris is 71 (brother of Chuck Norris)
American TV & movie stunts/coordinator (Good Guys Wear Black; I, the Jury; Chained Heat; Breakin'; Ant-Man), producer (Lone Wolf McQuade; Walker, Texas Ranger), director (Sidekicks), and actor (Overkill; A Force of One; The Cutter), born November 23, 1951. (Aaron Norris 1980 The Octagon)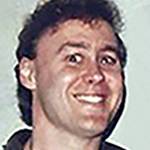 Bruce Hornsby is 68
Grammy Award-winning American keyboardist, lead singer of Bruce Hornsby and the Range (The Way It Is; Mandolin Rain; The Valley Road; Across the River; Look Out Any Window; Every Little Kiss; On the Western Skyline; Lost Soul), born November 23, 1954. (Bruce Hornsby Photo: Louise Palanker)
David Wallace is 64 (aka David Wysocki; married Lisa Trusel)
American actor of TV (Dr. Tom Hardy on General Hospital; Todd Chandler on Days of Our Lives; Hotel; The Facts of Life; Matt Houston; The Misadventures of Sheriff Lobo), movies (Gold Dust; Joe & Joe; Humongous; Split Image; Mortuary; Money to Burn), and voice over actor, born November 23, 1958.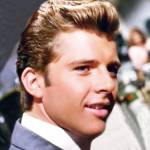 Maxwell Caulfield is 63 (nee Maxwell Newby; aka Maxwell Findlater)
British-American actor of TV (Miles Colby on The Colbys & Dynasty; Jim Brodie on Casualty; Mark Wylde on Emmerdale) & films (Grease 2; The Boys Next Door; Empire Records), born November 23, 1959. Married Juliet Mills; related to John Mills, Hayley Mills. (Maxwell Caulfield 1986 The Colbys Promo)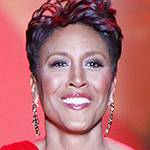 Robin Roberts is 62
Peabody Award-winning, Sports Broadcasting Hall of Fame American news anchor & sports commentator of television (ESPN SportsCenter; Good Morning America), and author (Everybody's Got Something), born November 23, 1960. (Robin Roberts 2010 Photo: The Heart Truth)
Boyd Kestner is 58
American actor of TV (Knots Landing; The Outsiders; Diagnosis Murder; All My Children) and movies (The Art of Murder; Little Loopers; Zoey to the Max; Appaloosa; Hannibal; Black Hawk Down; G. I. Jane; The General's Daughter; Entertaining Angels: The Dorothy Day Story; The Insatiable; The Running Man), born November 23, 1964.
Michael Brainard is 57
American actor of TV (Dr. Jake Martin on All My Children; Ted Capwell on Santa Barbara; American Heiress), and movies (Invincible; Killing Ariel; The Onion Movie; Sebastian; Mi America; Toi and Poochie), screenwriter & producer (Lookin' for Some Posse), born November 23, 1965.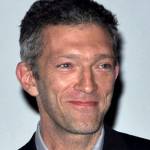 Vincent Cassel is 56 (nee Vincent Crochon; ex of Monica Bellucci)
French actor of TV and movies (Eastern Promises; Child 44; Derailed; Ocean's Twelve; Jason Bourne; Black Swan; Secret Agents; Renegade; Birthday Girl; The Reckoning; Brotherhood of the Wolf; The Messenger; Elizabeth), born November 23, 1966. (Vincent Cassel 2011 Photo: Georges Biard)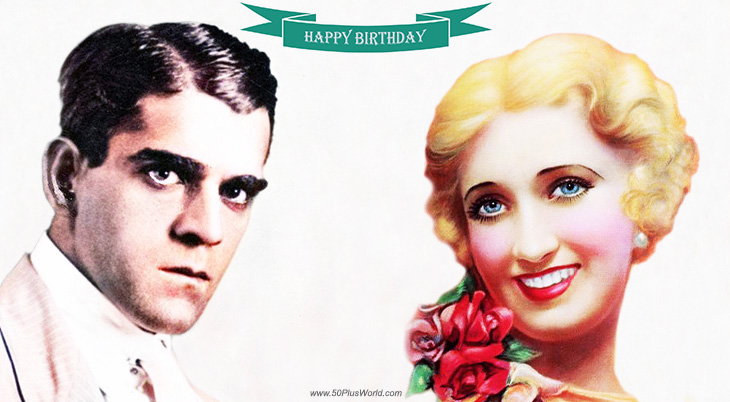 (Boris Karloff 1913 [colorized] | Ruth Etting 1935: A. Mozert)
Happy Birthday to everyone celebrating their birthday on November 23rd!
Remember These November 23rd Famous Birthdays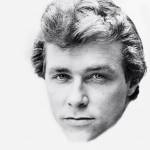 Jerry verDorn
Daytime Emmy Award-winning American actor (1995 & 1996) of made-for-television movies (The Cradle Will Fall), and soap opera star (Clint Buchanan on One Life to Live, 2005-2013; Ross Marler / Todd MacKenzie / Hoss on Guiding Light, 1979-2005) (born Nov. 23, 1949 – died May 1, 2022; age 72). Jerry verDorn died of cancer. (Jerry verDorn 1985: King World Productions)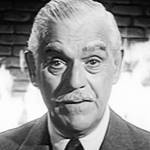 Boris Karloff (nee William Henry Pratt)
English actor of TV (Colonel March of Scotland Yard; Suspense), and movies (Frankenstein; The Body Snatcher; House of Frankenstein; The Mummy; The Black Cat; Five Star Final; Abbott and Costello Meet Dr. Jekyll and Mr. Hyde; Graft; House of Evil; Lured; Five Star Final) (born Nov. 23, 1887 – died Feb. 2, 1969; age 81). Boris Karloff died of pneumonia. (Boris Karloff 1958 The Veil)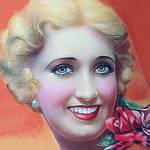 Ruth Etting (ex of Moe Snyder)

American 1920s & 1930s singer (Love Me or Leave Me; Deed I Do; Lonesome and Sorry; Mean to Me; Life is a Song; All of Me; Shine On, Harvest Moon) and actress of stage (Ziegfeld Follies of 1927), radio, & films (Mr. Broadway; Roman Scandals; Hips, Hips, Hooray!; Melody in May) (born Nov. 23, 1897 – died Sept. 24, 1978; age 80). (Ruth Etting 1935 Radio Mirror Cover)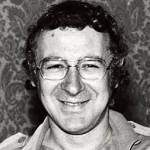 Steve Landesberg (nee Stephen Landesberg)
American stand up comedian, actor of TV (Det. Dietrich on Barney Miller; Head Case; Paul Sand in Friends and Lovers; Conrad Bloom) and movies (Forgetting Sarah Marshall; Blade; Leader of the Band; Wild Hogs; Little Miss Millions) (born Nov. 23, 1936 – died Dec. 20, 2010; age 74). Cause of death for Steve Landesberg was colon cancer. (Steve Landesberg 1979 Photo: Alan Light)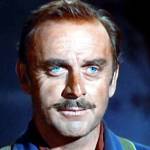 John Dehner (nee John Forkum)
American TV & movie actor (The Doris Day Show; Enos; Bare Essence; Young Maverick; The Baileys of Balboa; The Roaring 20's; Big Hawaii; The Virginian; Morning Star; Youngblood Hawke; Support Your Local Gunfighter) (born Nov. 23, 1915 – died Feb. 4, 1992; age 76). John Dehner died of diabetes & emphysema complications. (John Dehner 1960 Bonanza)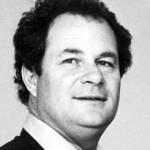 Michael Wayne (nee Michael Anthony Morrison; son of John Wayne)
American movie actor & film producer (McLintock!; Cast a Giant Shadow; The Green Berets; Big Jake; The Train Robbers; Cahill U.S. Marshal; McQ; Brannigan; Chisum) (born Nov. 23, 1934 – died Apr. 2, 2003; age 68). Brother of Patrick Wayne, half -brother of Ethan Wayne. Michael Wayne had lupus and died of heart failure. (Michael Wayne 1981: Orange County Archives)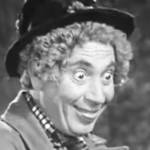 Harpo Marx (nee Adolph; brother of Groucho, Zeppo, Chico & Gummo)
American harpist, comedian with the Marx Brothers, actor and mime artist of stage and movies (A Day at the Races; A Night at the Opera; Duck Soup; Animal Crackers; Horse Feathers; Monkey Business; Go West; A Night in Casablanca; The Big Store; At the Circus) (born Nov. 23, 1888 – died Sept. 28, 1964; age 75). Married Susan Fleming. (Harpo Marx 1940 Go West Trailer)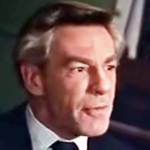 Michael Gough (nee Francis Michael Gough; ex of Anneke Wills)
Tony Award-winning British character actor on stage (Bedroom Farce), TV, and in movies (Batman Forever; Batman & Robin; Sleepy Hollow; Out of Africa; The Dresser; The Boys from Brazil; Horrors of the Black Museum) (born Nov. 23, 1916 – died Mar. 17, 2011; age 94). Michael Gough died of pancreatic cancer & pneumonia. (Michael Gough 1959 The Black Museum Trailer)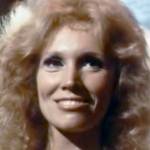 Susan Anspach (ex of Mark Goddard)
American actress of TV (The Yellow Rose; The Slap Maxwell Story; The Patty Duke Show; The Doctors and the Nurses), movies (Play it Again, Sam; Five Easy Pieces; The Devil and Max Devlin; Running; The Big Fix; Wild About Harry; Killer Instinct; The Landlord) (born Nov. 23, 1942 – died Apr. 2, 2018; age 75). Susan Anspach died of heart failure. (Susan Anspach 1973 Blume in Love)
Robert Barnard (aka Bernard Bastable)
English writer of detective fiction and crime novels, author of  the Charlie Peace series, Perry Trethowan books, and other mysteries (A Fatal Attachment; Death by Sheer Torture; A Scandal in Belgravia; Dead, Mr. Mozart) (born Nov. 23, 1936 – died Sept. 19, 2013; age 76). Cause of death for Robert Barnard is unknown.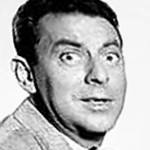 George O'Hanlon (ex of Martha Stewart)
American voice over actor (George Jetson), comedian, screenwriter (For Those Who Think Young; So You Want to...shorts), and character actor of TV (The Life of Riley; The Reporter) and movies (Kronos; Rocky; The Counterfeiters) (born Nov. 23, 1912 – died Feb. 11, 1989; age 76). Cause of death for George O'Hanlon was a stroke. (George O'Hanlon 190s Photo: NBC)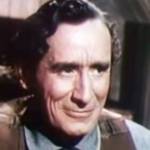 Victor Jory (married Jean Inness)
Canadian-American actor of TV (Manhunt) & films (The Shadow; Party Wire; A Midsummer Night's Dream; Tom Sawyer; Mills of the Gods; The Gallant Blade; The Loves of Carmen; Death of a Scoundrel; The Man Who Turned to Stone; Jigsaw; The Miracle Worker) (born Nov. 23, 1902 – died Feb. 12, 1982; age 79). Victor Jory died of a heart attack. (Victor Jory 1949 Canadian Pacific)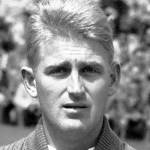 Lew Hoad (nee Lewis Alan Hoad)
International Tennis Hall of Fame Australian 1956 World #1 ranked professional tennis player, winner of 4 Grand Slam singles (1956 Australian Open & French Open; Wimbledon 1956 & 1957) and 4 Davis Cups (born Nov. 23, 1934 – died July 3, 1994; age 59). Lew Hoad died of a heart attack. (Lew Hoad 1961 Photo: Henk Lindeboom / Dutch National Archives)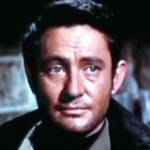 Paul Richards (nee Paul Richard Levitt)
American TV actor (Dr. McKinley Thompson on Breaking Point; Mod Squad; Gunsmoke; Bonanza; The Fugitive; Perry Mason; The Lawless Years; Dragnet; Johnny Ringo; Zorro; Zane Grey Theater; Burke's Law; Rawhide; U.S. Marshal; The Untouchables) (born Nov. 23, 1924 – died Dec. 10, 1974; age 50). Paul Richards died of cancer. (Paul Richards 1956 Tension at Table Rock Trailer)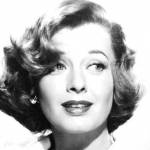 Ellen Drew (nee Esther Loretta Ray; ex of Sy Bartlett)
American actress of radio, TV and movies (The Lady's from Kentucky; French Without Tears; Stars in My Crown; The Mad Doctor; Buck Benny Rides Again; The Gracie Allen Murder Case; If I Were King; Sing, You Sinners; Night of Mystery; Christmas in July; My Favorite Spy; China Sky) (born Nov. 23, 1915 – died Dec. 3, 2003; age 88). Ellen Drew died of a liver illness. (Ellen Drew 1951 Photo)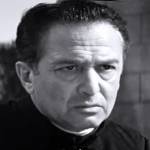 Marcel Dalio (nee Israel Moshe Blauschild; ex of Jany Holt)
French film actor (Flight to Tangier; The Snows of Kilimanjaro; Rich, Young and Pretty; Pépé le Moko; Thunder Over Paris; One Night in Lisbon; Tonight We Raid Calais; Paris After Dark; To Have and Have Not; The Happy Time; Sabrina; The Sun Also Rises) (born Nov. 23, 1899 – died Nov. 18, 1983; age 83). Cause of death for Marcel Dalio is unknown. (Marcel Dalio 1957 China Gate)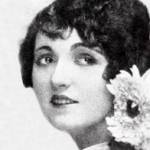 Ethlyne Clair (nee Ethlyne Williamson; ex of Em Westmore)
American 1929 WAMPAS Baby Star, actress of silent films (Snookums Tooth; The Newlyweds Build; George Runs Wild; Jane's Sleuth; A Hero on Horseback; Dancing Fools; Painted Ponies; The Vanishing Rider; Guardians of the Wild; Hey Rube! Gun Law; From Headquarters; Queen of the Northwoods) (born Nov. 23, 1904 – died Feb. 27, 1996; age 91). (Ethlyn Clair 1927 Photo: Exhibitors Herald)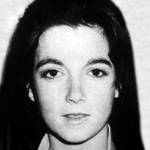 Dominique Dunne
American actress of TV (Valentine Magic on Love Island; Breaking Away; The Day the Loving Stopped; The Shadow Riders) & films (Poltergeist) (born Nov. 23, 1959 – died Nov. 4, 1982; age 22). Daughter of Dominick Dunne, sister of Griffin Dunne; niece of Joan Didion. Dominique Dunne was strangled to death by her ex-boyfriend. (Dominique Dunne c 1982: JP114)
Nigel Tranter (aka Nye Tredgold)

Scottish historical non-fiction writer (The Fortified House in Scotland series), children's author (Spaniard's Isle; Give a Dog a Bad Name) and historical novelist (Robert the Bruce Trilogy; The Bruce Legacy series) (born Nov. 23, 1909 – died Jan. 9, 2000; age 90). Nigel Tranter died after a bout of flu.
*Images are public domain or Creative Commons licensed & sourced via Wikimedia Commons, Vimeo, YouTube, or Flickr, unless otherwise noted*