December 8th Birthdays
If you were born on December 8th, you share a celebrity birthday with these famous people: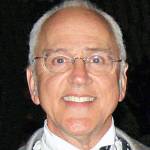 John Rubinstein is 75

American actor of TV (Crazy Like a Fox; Family; Desperate Housewives; Angel; The Young and the Restless; Parenthood; The Practice), movies (The Boys From Brazil; Someone to Watch Over Me; Another Stakeout; The Trouble With Girls), born December 8, 1946. (John Rubinstein 2008 Photo: Melesse)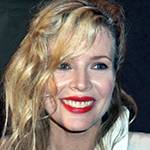 Kim Basinger is 68 (nee Kimila Ann Basinger)

Academy Award-winning American actress of TV (From Here to Eternity; Dog and Cat) and movies (Nadine; The Getaway; The Natural; Batman; 9 1/2 Weeks; I Dreamed of Africa; Cellular; L. A. Confidential; Blind Date; 8 Mile; No Mercy; Final Analysis), born December 8, 1953. (Kim Basinger 1990 Photo: Alan Light)
Billy Hufsey is 63

American dancer, singer, personality and actor of TV (Christopher Donlon on Fame; Emilio Ramirez on Days of Our Lives; Hot Potato; Raising Asia; Confessions of a Teen Idol) and movies (Graduation Day; Off the Wall; Zero Tolerance), born December 8, 1957. (Billy Hufsey 2008 Photo: Angela George)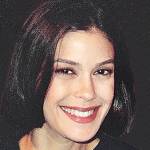 Teri Hatcher is 57

American actress of TV (Susan on Desperate Housewives; Lois Lane on Lois & Clark: The New Adventures of Superman; The Love Boat; Capitol; MacGyver; Supergirl; The Odd Couple; Seinfeld) and movies (Soapdish; Tomorrow Never Dies), born December 8, 1964. (Teri Hatcher 1993 Photo: Alan Light)
Sinéad O'Connor is 55 (aka Shuhada' Davitt; aka Magda Davitt)

Grammy Award-winning Irish songwriter and singer (Nothing Compares 2 U; The Emperor's New Clothes; Jump in the River; Success Has Made a Failure of Our Home; You Made Me the Thief of Your Heart; Mandinka; Thank You For Hearing Me), born December 8, 1966. (Sinéad O'Connor 2007 Photo: cinetech)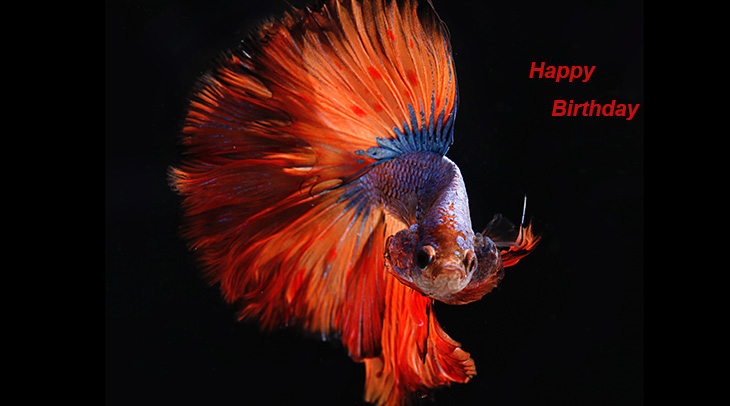 (Red-Orange Betta Siamese Fighting Fish Photo: Pietro Jeng via Unsplash)
Happy Birthday to everyone celebrating their birthday on December 8th!
Remember These December 8th Famous Birthdays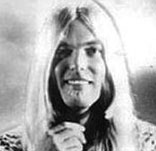 Gregg Allman (nee Gregory LeNoir Allman)
Grammy Award-winning Rock and Roll Hall of Fame American guitarist, singer-songwriter solo (I'm No Angel; Midnight Rider; Anything Goes; Can't Get Over You), with The Allman Brothers (Ramblin' Man; End of the Line), & senior (born Dec. 8, 1947 – died May 27, 2017; age 69). Gregg Allman died of liver cancer complications. (Gregg Allmann 1977 Photo: Capricorn Records)  
David Carradine (nee John Arthur Carradine)
American actor of TV (Kwai Chang Caine on Kung Fu; Shane; North and South; Kung Fu: The Legend Continues) and movies (The Long Riders, Kill Bill movies; Boxcar Bertha; Bird on a Wire; Death Race 2000; Bound for Glory; Gray Lady Down) (born Dec. 8, 1936 – June 3, 2009; age 72). David Carradine died of accidental autoerotic asphyxiation. (David Carradine 1976 Cannonball!)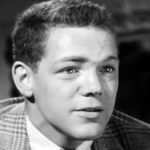 James MacArthur
American actor of TV (Danny Williams on Hawaii Five-O) & films (Kidnapped; Swiss Family Robinson; The Truth About Spring; Spencer's Mountain; The Interns; The Light in the Forest; Mosby's Marauders; The Bedford Incident; Third Man on the Mountain; The Angry Breed; Cry of Battle) (born Dec. 8, 1937 – Oct. 28, 2010; age 72). (James MacArthur 1957 The Young Stranger Trailer)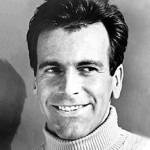 Maximilian Schell

Academy Award-winning Austrian-Swiss movie actor (Judgement at Nuremberg, Julia; The Young Lions; Topkapi; The Deadly Affair; Counterpoint; Avalanche Express; The Odessa File; The Man in the Glass Booth; A Bridge Too Far; The Castle) (born Dec. 8, 1930 – Feb. 1, 2014; age 83). Maximilian Schell had pneumonia before he died. (Maximilian Schell 1970 Photo)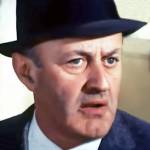 Lee J. Cobb (nee Leo Jacoby)

American Theatre Hall of Fame actor of TV (Judge Henry Garth on The Virginian; The Young Lawyers) & movies (On the Waterfront; The Brothers Karamazov; 12 Angry Men; Man of the West; The Three Faces of Eve; Call Northside 777; The Luck of the Irish) (born Dec. 8, 1911 – Feb. 11, 1976; age 64). Lee J. Cobb died of a heart attack. (Lee J. Cobb 1968 Coogan's Bluff Trailer)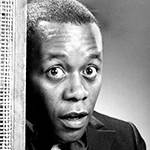 Flip Wilson (nee Clerow Wilson Jr.)

Emmy & Grammy Award-winning American comedian, host & actor of stage, TV (Flip; Charlie & Co.; Rowan & Martin's Laugh-In; The Tonight Show Starring Johnny Carson; Clerow Wilson movies); and movies (Uptown Saturday Night; Skatetown, U.S.A.; The Fish That Saved Pittsburgh) (born Dec. 8, 1933 – Nov. 25, 1998; age 64). Flip Wilson died of liver cancer. (Flip Wilson 1970 Photo)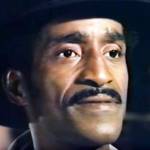 Sammy Davis Jr. (nee Samuel George Davis Jr.; "Mr. Show Business")

Grammy Hall of Fame American singer (The Candy Man), dancer & actor of stage, TV (The Sammy Davis Jr. Show; Sammy and Company; One Life to Live), and movies (Ocean's 11; Pepe; Porgy and Bess; A Man Called Adam; Sweet Charity) (born Dec. 8, 1925 – May 16, 1990; age 64). Sammy Davis Jr. died of throat cancer complications. (Sammy Davis Jr. 1971 The Trackers)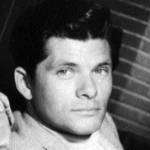 Dewey Martin
American WWII pilot, Japanese POW, actor of TV (Climax!; Mannix) & films (Prisoner of War; The Big Sky; The Desperate Hours; Flight to Fury; Savage Sam; The Proud and Profane; Tennessee Champ; The Golden Gloves Story; Land of the Pharaohs; Seven Alone; 10,000 Bedrooms; Men of the Fighting Lady) (born Dec. 8, 1923 – died Apr. 9, 2018; age 94). (Dewey Martin 1950s Photo)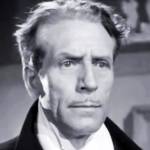 Paul Cavanagh (nee William Grigs Atkinson)
British actor of TV (Perry Mason) & movies (Unfaithful; Born to Love; Tarzan and His Mate; The Storm; Transgression; Heartbreak; Curtain at Eight; Splendor; One Exciting Adventure; Crime Over London; Wife Wanted; The Woman in Green; Dishonored Lady; Charade) (born Dec. 8, 1888 – died Mar. 15, 1964; age 75). Paul Cavanagh died of a heart attack. (Paul Cavanagh 1945 The Woman)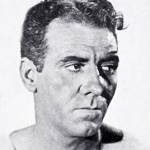 Frank Faylen (nee Charles Francis Ruf)
American actor of TV (Herbert T. Gillis on The Many Loves of Dobie Gillis) & films (The Sniper; The Lone Gun; Terror at Midnight; The Canterville Ghost; The Nevadan; Yanks Ahoy; The Lost Weekend; It's a Wonderful Life; The Perils of Pauline; The Grapes of Wrath) (born Dec. 8, 1905 – died Aug. 2, 1985; age 79). Frank Faylen died of pneumonia. (Frank Faylen 1943 That Nazty Nuisance)
Richard Llewellyn (nee Richard Dafydd Vivian Llewellyn Lloyd)
British playwright, screenwriter, and best-selling novelist (How Green Was My Valley; None But the Lonely Heart; Green, Green My Valley Now; The Flame of Hercules; Poison Pen: A Play in Three Acts; Up Into the Singing Mountain; Down Where the Moon is Small; The Silk Noose; Eye Witness; Inspector Hornleigh; Oh Dear Uncle!) (born Dec. 8, 1906 – died Nov. 30, 1983; age 76) 
*Images are public domain or Creative Commons licensed & sourced via Wikimedia Commons or Flickr, unless otherwise noted*