Done in September 1951
Boomer Trivia From January 1951: Daytime soap operas Search for Tomorrow & Love of Life debut; Florence Chadwick is the first woman to swim the English Channel both ways; Emil Zátopek Sets 20K long distance record.
TV Soaps Search for Tomorrow & Love of Life Debut
Roy Winsor created both Love of Life and Search for Tomorrow, which premiered the same month of September in 1951 on CBS. Search For Tomorrow would stay on the air for 35 years, and Love of Life for 29.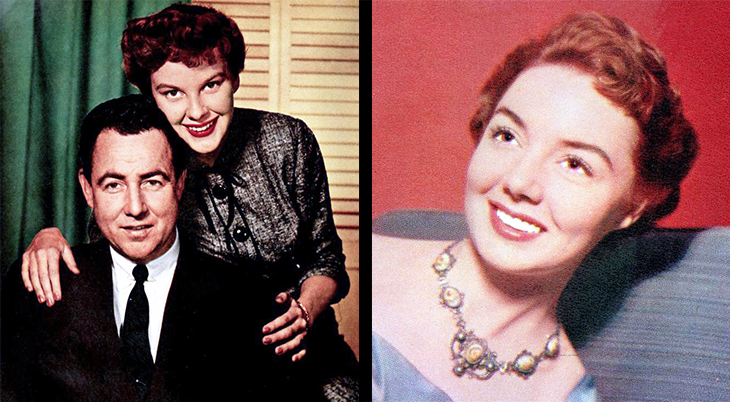 (Terry O'Sullivan & Mary Stuart, Search for Tomorrow | Peggy McCay, Love of Life)
Search for Tomorrow
Agnes Nixon (then Agnes Eckhardt) was the series co-creator and head writer of each 15 minute episode of Search for Tomorrow, followed by writer Irving Vendig. Charles Irving was producer and director. The series expanded to 30 minutes in 1968, a format maintained until it's final episode aired on December 26th, 1986.
The main characters of Search For Tomorrow were Joanne Gardner Barron Tate (Mary Stuart 1951-1986) and her neighbors Stuart Bergman (Larry Haines 1951-1986; 2-time 2 Lead Actor Emmy Awards) and Marge Bergman (Melba Rae 1951-1971), and their families. Actress Lynn Loring originated the character of Joanne's daughter Patti Barron (1952-1956).
Love of Life
Love of Life debuted on September 24, 1951, as a 15-minute daytime serial. Seven years later, it went to half-hour episodes. Larry Auerbach was the series director, winning an Outstanding Directing Daytime Emmy Award in 1984 for his work on the show.
The primary characters when Love of Life premiered were good girl Vanessa Dale (Peggy McCay 1951-1955) and her sister Meg Dale (Jean McBride 1951-1958). Edwin Jerome played their father Will Dale, and actress Jane Rose was mom Sarah Dale. Meg became the mother of troublesome son Ben Harper (aka Beanie) in a role originated by Dennis Parnell. 
As with Search for Tomorrow, Love of Life began to falter in the ratings when it's time-slot changed. After 29 years, it went off the air with an unresolved cliffhanger final episode on February 1, 1980.
Florence Chadwick Swims the English Channel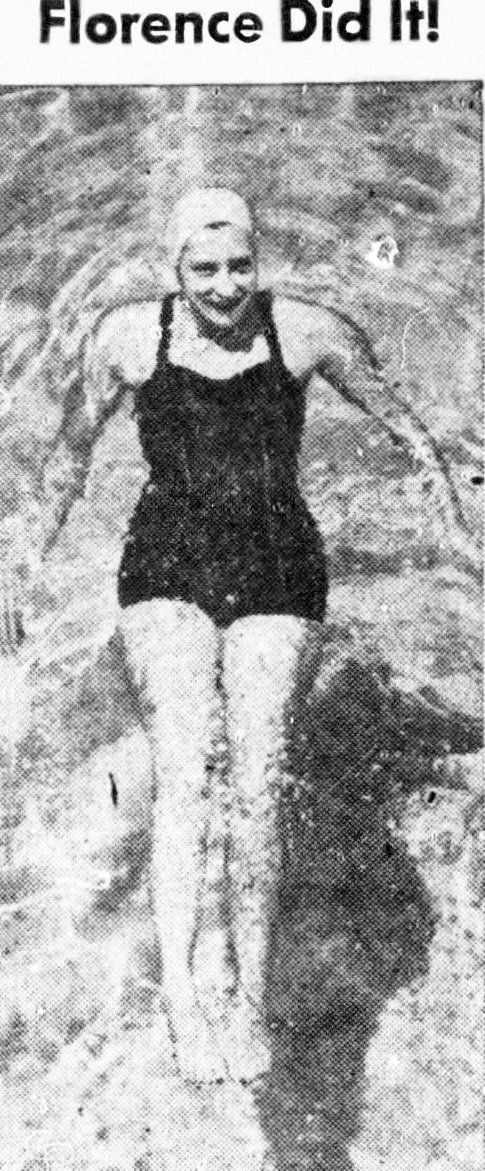 (Florence Chadwick September 14, 1951 Photo: International / The Daily Record)
American long-distance swimmer Florence Chadwick was the first woman to swim the English Channel (approx 21-23 miles) from England to France, and in both directions, in September 1951. 
Florence Chadwick was only 32 when she made the history books for the first time – she'd previously swum the Channel from France to England in record-setting time in August 1950. She later swam the English Channel twice more (1953 and 1955), each time breaking her own previous record times.
After swimming the 26-mile distance between Catalina Island and the coast of California in September 1952, Chadwick became a spokeswoman for Catalina Swimwear. Florence Chadwick also successfully swam the Straits of Gibraltar in September 1953, and both the Bosporus and the Dardanelles in October 1953.
In addition to helping Esther Williams choreograph swimming scenes for her movies, she taught swimming and worked as a stockbroker and a credit counselor.
Florence Chadwick was born on November 9, 1918 in San Diego, California, and was a septuagenarian senior citizen when she died in 1995 at the age of 76, in her home town. 
Emil Zátopek Runs the 1st 20km Race in Under 1 Hour
In September 1951, 29-year-old Czechoslovakian long-distance runner Emil Zátopek ran the first 20 km race in under 1 hour, breaking 4 world records.
He'd already won two medals in the 1948 London Olympics (gold medal in the 10km and silver in the 5km). 
Two months before the 1952 Helsinki Olympics, doctors told Zátopek not to race because of an infected gland. He raced anyway and won 3 gold medals in the the 5km, 10km, and the marathon (42km/26 miles) – a feat which has never been equaled.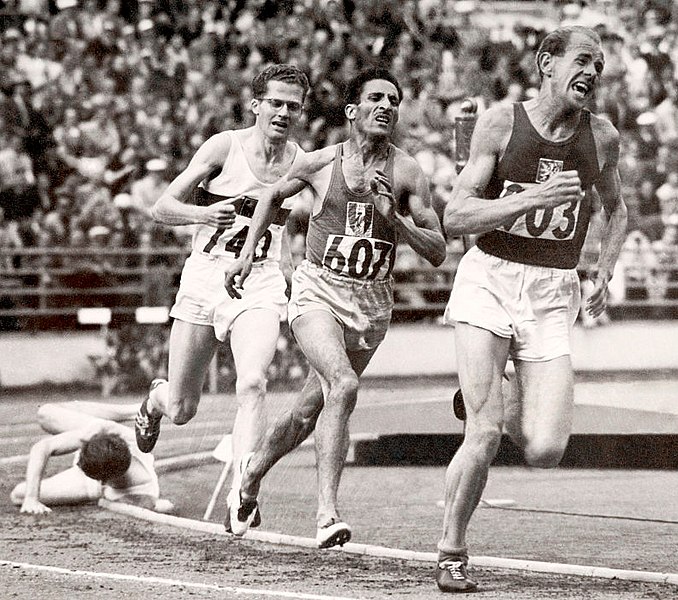 (Herbert Schade, Alain Mimoun, & Emil Zátopek [winning 1952 Helsinki Olympics gold]: Suomen Urheilumuseo)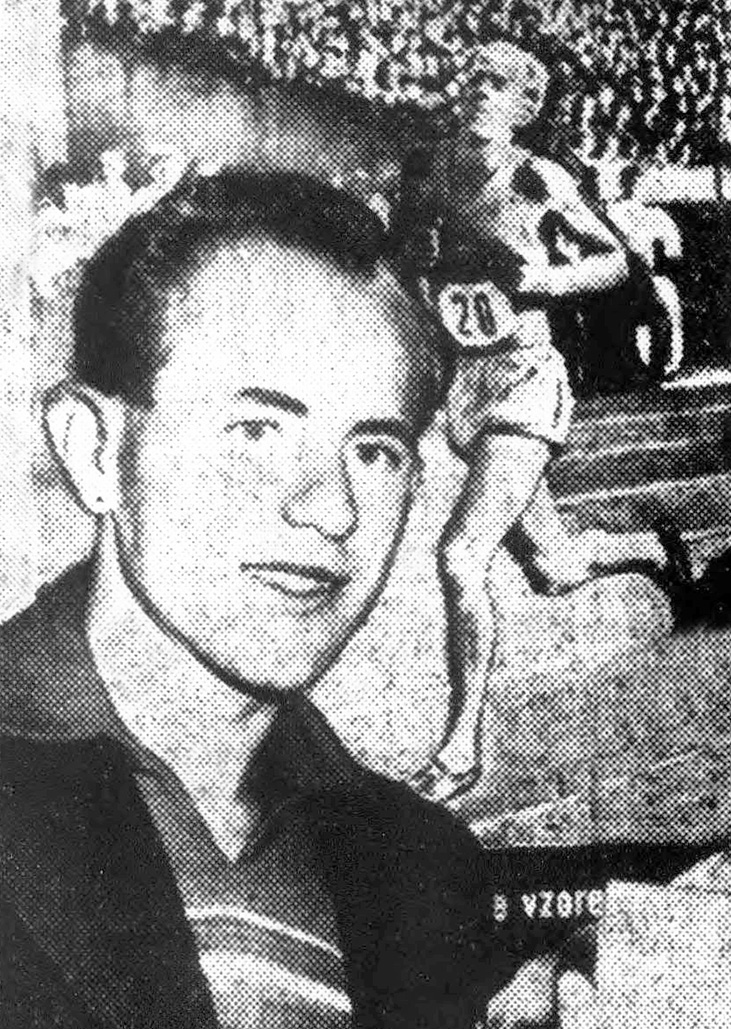 (Emil Zátopek 1952 Photo: AP Wirephoto / The Evening Star)
Zátopek's win in the 1952 Olympic marathon race was notable not only because of it being his third gold medal in the same Olympic games, but because he had never raced in a marathon before.
Both Emil and his wife Dana Zátopková were born on September 19, 1922.  They'd fallen in love at the 1948 Olympic Games, and married a few months later.
At the 1952 Summer Olympics, on the same day that Emil won his 5km race, Dana won the javelin gold medal.
Emil Zátopek was 78 years old when he died in November 2000 of complications from a stroke; Dana Zátopková was a nonagenarian when she died in March 2020, age 97. 
Note: This article was first published in 2016. It has been updated with new & additional content.
*Images are assumed to be in the public domain and/or Creative Commons licensed & sourced via Wikimedia Commons, Vimeo, YouTube, or Flickr, unless otherwise noted*