November 9th Birthdays
If you were born on November 9th, you share a celebrity birthday with these famous people: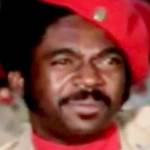 Charles Robinson is 76
American actor of TV (Mac Robinson on Night Court; Abe Johnson on Love & War; Hart of Dixie; Buffalo Bill; Home Improvement; Ink; Flamingo Road; Mom; This is Us), movies (River's End; Set It Off; Beowulf; Even Money; Gray Lady Down; The River), born November 9, 1945. (Charles Robinson 1975 Black Gestapo)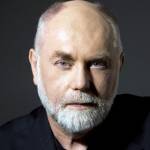 Robert David Hall is 74
American double amputee, musician, voice-over & character actor of TV (Dr. Al Robbins on CSI: Crime Scene Investigation; The Littles; G.I. Joe; Life Goes On; The Practice; L.A. Law) and movies (The Negotiator; Rock Story), born November 9, 1947. (Robert David Hall 2007 Photo: Christopher Voelker)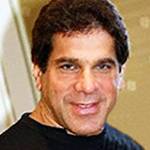 Lou Ferrigno is 70

American bodybuilder (1973 & 1974 Mr. Universe), fitness trainer & model (Muscle & Fitness), actor of TV (The Incredible Hulk; Trauma Center; The King of Queens) and movies (Pumping Iron; Hercules; Sinbad of the Seven Seas) born November 9, 1951. (Lou Ferrigno 2004 Photo: Raven Underdoow)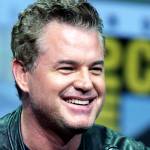 Eric Dane is 49 (nee Eric William T. Melvin-Dane)
American actor of TV (Dr. Mark Sloan on Grey's Anatomy & Private Practice; Tom Chandler on The Last Ship; Charmed; Gideon's Crossing) and films (Burlesque; Valentine's Day; Marley & Me; X Men: The Last Stand; The Basket), born November 9, 1972. (Eric Dane 2017 Photo: Gage Skidmore)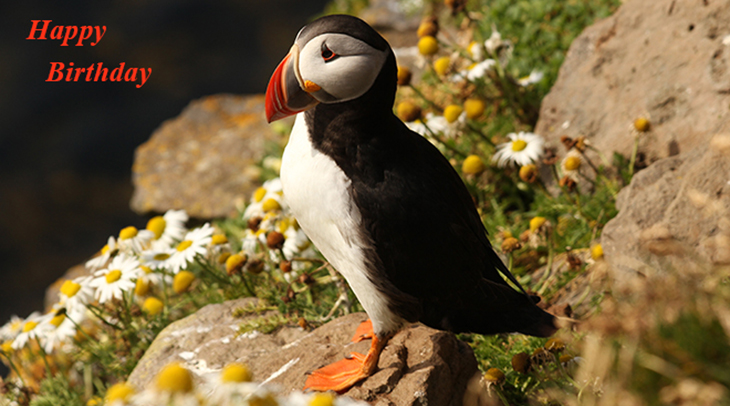 (Puffin Photo: David Klaasen via Unsplash)
Happy Birthday to everyone celebrating their birthday on November 9th!
Remember These November 6th Famous Birthdays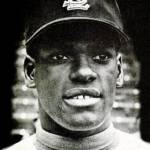 Bob Gibson (nee Robert Gibson; "Gibby" or "Hoot")
Baseball Hall of Fame American professional baseball player, St. Louis Cardinals MLB pitcher (1959-1975), 1968 NL MVP, 2-time Cy Young Award Winner (1968, 1970) & World Series Champ (1964, 1967), 9-time MLB All-Star and Gold Glove winner (born Nov. 9, 1925 – died Oct. 2, 2020; age 84). Bob Gibson died of pancreatic cancer. (Bob Gibson 1962 Photo: Baseball Digest)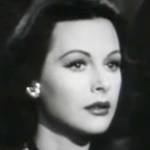 Hedy Lamarr (nee Hedwig Eva Maria Kiesler)
National Inventors Hall of Fame (WWII torpedo radio guidance system) Austrian-American movie actress (Algiers; White Cargo; Samson and Delilah; The Female Animal; I Take This Woman; Comrade X; Dishonored Lady; Ziegfeld Girl) (born Nov. 9, 1914 – died Jan. 19, 2000; age 85). Hedy Lamarr had heart ailments before she died. (Hedy Lamarr 1944 The Conspirators Trailer)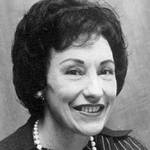 Florence Chadwick

American long distance ocean swimmer, first woman to swim the English Channel both ways, the Straits of Gibraltar, and the Catalina Channel, all in record-setting time; later a Catalina swimsuit spokesperson (born Nov. 9, 1918 – died Mar. 15, 1995; age 76). Cause of death for Florence Chadwick was leukemia. (Florence Chadwick 1963 Photo)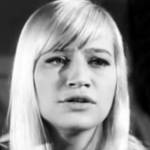 Mary Travers

Grammy Award-winning American folk singer & songwriter in 1960s Vocal Group Hall of Fame trio Peter, Paul & Mary (If I Had a Hammer; Blowin' in the Wind; Puff, the Magic Dragon; Leaving on a Jet Plane) (born Nov. 9, 1936 – died Sept 16, 2009; age 72). Mary Travers had leukemia and died after a bone marrow transplant. (Mary Travers 1964 The Jack Benny Program)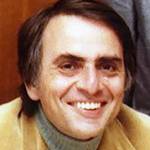 Carl Sagan
Pulitzer Prize-winning American astrophysicist, astrobiologist, astronomer, natural science researcher (SETI / extraterrestrial life & communications), science fiction novelist (Contact; The Dragons of Eden), & screenwriter (Cosmos: A Personal Voyage), (born Nov. 9, 1934 – died Dec. 20, 1996; age 62). Carl Sagan died of pneumonia. (Carl Sagan 1970 Photo: NASA JPL)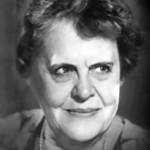 Marie Dressler (nee Leila Marie Koerber)
Academy Award-winning Canadian-American comedic actress of vaudeville, Broadway stages, silent movies & early films until 1933 (Min and Bill; Dinner at Eight; Tillie's Punctured Romance; Tugboat Annie; Emma; Christopher Bean; Anna Christie) (born Nov. 9, 1868 – died July 28, 1934; age 65). Marie Dressler died of cancer. (Marie Dressler 1933 Dinner at Eight Trailer)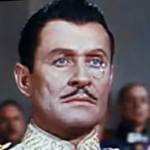 Robert Douglas (nee Robert Douglas Finlayson)
British movie & TV director (12 O'Clock High; Adam-12; The F.B.I.; 77 Sunset Strip; Cannon; The Streets of San Francisco; Medical Center; Barnaby Jones; Hawaiian Eye; Trapper John, M.D.), and film actor (Adventures of Don Juan; The Flame and the Arrow; Homicide; Kim; The Fountainhead) (born Nov. 9, 1909 – died Jan. 11, 1999; age 89). (Robert Douglas 1952 The Prisoner of Zenda)
Gertrude Astor (nee Gertrude Irene Eyster)
American film actress (Ship of Souls; Kentucky Pride; Stage Struck; The Cat and the Canary; The Boy Friend; The Little Orphan; Rupert of Hentzau) & extra (3 Godfathers; Harvey; All About Eve; How Green Was My Valley; Sunset Boulevard; The Great Ziegfeld; The Story of Seabiscuit) (born Nov. 9, 1887 – died Nov. 9, 1977; age 90). Gertrude Astor died of a stroke. (Gertrude Astor 1926)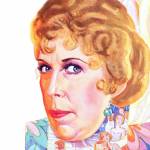 Edna May Oliver (nee Edna May Nutter)
American actress of stage, silent films (The American Venus), and classic movies (Drums Along the Mohawk; Cimarron; David Copperfield; Fanny Foley Herself; Little Women; A Tale of Two Cities; The Story of Vernon and Irene Castle; Pride and Prejudice; Romeo and Juliet; Lydia) (born Nov. 9, 1883 – died Nov. 9, 1942; age 59). (Edna May Oliver 1931 Illustration: Motion Picture Herald)
*Images are public domain or Creative Commons licensed & sourced via Wikimedia Commons, Vimeo, YouTube, or Flickr, unless otherwise noted*