April 25th Birthdays
If you were born on this day April 25th you share a celebrity birthday with these famous people: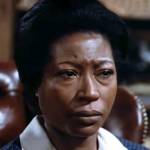 Lynn Hamilton is 90
American actress of stage, TV (Vivian Potter on Generations; The Practice; Dangerous Women; Sunset Beach; 227; The Waltons; Sanford and Son; Quincy M.E.; Gunsmoke; Ironside; The Young and the Restless) and movies (Leadbelly), born April 25, 1930. (Lynn Hamilton 1973 The Marcus-Nelson Murders)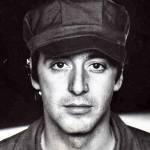 Al Pacino is 80 (nee Alfredo James Pacino)
Tony, Emmy, and Academy Award-winning American actor of stage, TV, & movies (The Godfather films; …And Justice for All; Serpico; Dog Day Afternoon; Scent of a Woman; Scarface; Heat; Bobby Deerfield; Sea of Love; Donnie Brasco), born April 25, 1940. (Al Pacino 1971 Photo: Theater Company of Boston)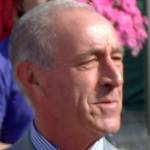 Len Goodman is 76 (nee Leonard Gordon Goodman)
Septuagenarian English senior, ballroom dance instructor, host & ballroom dancing judge of TV (Dancing With the Stars; Strictly Come Dancing), and retired professional ballroom dancer, born April 25, 1944. (Len Goodman 2007 Photo: alot of million / Len Goodman)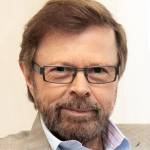 Björn Ulvaeus is 75
Swedish record producer, guitarist, singer, songwriter, and founding member of ABBA (Waterloo; SOS; Fernando; Dancing Queen; Knowing Me, Knowing You; The Name of the Game; Mamma Mia!), and septuagenarian born April 25, 1945 (Bjorn Ulvaeus 2010 Photo: Västerviks kommun)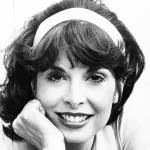 Talia Shire is 74 (nee Talia Rose Coppola)
American actress of movies (Connie Corleone in The Godfather films; Adrian in Rocky movies; I Heart Huckabees; Kiss the Bride; Deadfall; The Dunwich Horror; Prophecy) and TV (Rich Man, Poor Man; The Godfather Saga; Old Boyfriends; Grace and Frankie), born April 25, 1946. (Talia Shire 1976 Photo: ABC)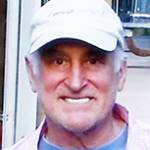 Jeffrey DeMunn is 73
Emmy Award-winning American actor of TV (Chuck Rhoades on Billions; The Walking Dead; Law & Order) & movies (Frances; The Hitcher; Newsies; The X Files; The Blob; The Shawshank Redemption; The Green Mile; The First Deadly Sin), born April 25, 1947. (Jeffrey DeMunn 2016 Photo: Casey Florig)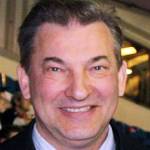 Vladislav Tretiak is 68 (Vladislav Aleksandrovich Tretiak)
Retired Russian hockey player, Olympic gold medal-winning Soviet Union goaltender (1972 Sapporo, 1976 Innsbruck, 1984 Sarajevo) with 10 World Championships, 1972 Summit Series player, and NHL goalie coach born April 25, 1952. (Vladislav Tretiak 2008 Photo: Alexey Chernyadyev)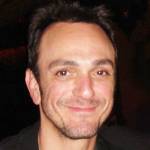 Hank Azaria is 56 (nee Henry Albert Azaria)

American 55+ voice artist & actor of TV (The Simpsons; Herman's Head; Huff; Mad About You; Friends; Ray Donovan; Bordertown) and movies (The Birdcage; America's Sweethearts; Cradle Will Rock; The Smurfs; Grosse Pointe Blank; Mystery Men), born April 25, 1964. (Hank Azaria 2005 Photo: nick aleck)
Angel Martino is 53 (nee Angelina Myers-Martino; aka Angel Sims)
Retired fifty-plus American competitive butterfly and freestyle swimmer, 6-time Olympic medalist (1992 Barcelona – 4 x 100m freestyle relay gold & 50m freestyle bronze; 1996 Atlanta 4 x 100m freestyle relay & 4 x 100m medley relay gold; 100m freestyle & 100m butterfly bronze), and swimming coach born April 25, 1967.
Academy Award-winning American actress of TV and movies (Cold Mountain; Bridget Jones's Diary & sequels; Jerry Maguire; Chicago; Nurse Betty; Miss Potter; Down With Love; Cinderella Man; The Bachelor; Empire Records; Me, Myself & Irene), born April 25, 1969. (Renée  Zellweger 2010 Photo: Siebbi / ipernity)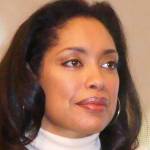 Gina Torres is 51
American actress of TV (Jessica Pearson on Suits; Nell on One Life to Live; 24; Hercules: The Legendary Journeys; Firefly; Alias; Angel; Hannibal; Westworld; Revenge; Law & Order) and movies (Hair Show; Mr. Sophistication; I Think I Love My Wife), born April 25, 1969. (Gina Torres 2008 Photo: vagueonthehow)
Jon Olsen is 51 (nee Jon C. Olsen)
Fifty-plus American world record-setting competitive swimmer, winner of 5 Olympic men's freestyle swimming medals (1992 Barcelona Summer Olympic Games 4x100m freestyle relay, 4x100m medley relay, 4x200m freestyle relay; 1996 Atlanta Summer Olympics 4x100m freestyle relay, 4x200m freestyle relay), born April 25, 1969.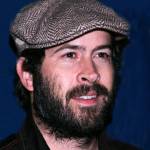 Jason Lee is 50
American actor of TV (Earl Hickey on My Name is Earl; Up All Night; Raising Hope) and movies (A Guy Thing; Mallrats; Jay and Silent Bob Strike Back; Kissing a Fool; Cop Out; Almost Famous; Alvin and the Chipmunks), and former pro skateboarder, born April 25, 1970. (Jason Lee 2007 Photo: sagindie)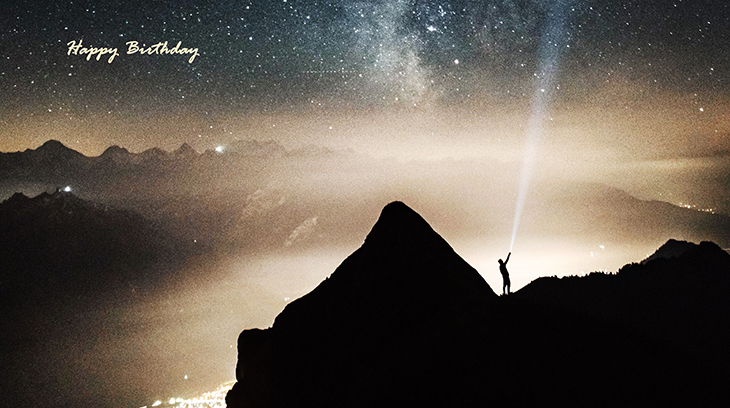 (Stars, Augstmatthorn, Emmental Alps, Switzerland Photo: Dino Reichmuth via Unsplash)
Happy Birthday to everyone celebrating their birthday on April 25th!
And remembering these famous birthdays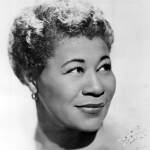 Ella Fitzgerald

Grammy Award-winning American jazz and big band singer with The Inkspots (I'm Making Believe; Into Each Life Some Rain Must Fall), and others (Goodnight My Love; A-Tisket, A-Tasket; It's Only a Paper Moon; That's My Desire) (born Apr. 25, 1917 – died June 15, 1996; age 79). Ella Fitzgerald died of a stroke. (Ella Fitzgerald 1962 Photo: Lewin/Kaufman/Schwartz PR)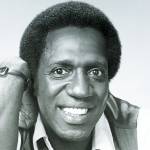 Meadowlark Lemon (nee Meadow Lemon III)
American professional basketball player, "Clown Prince" of the Harlem Globetrotters, member of the Naismith Memorial Basketball Hall of Fame,  TV & movie actor (Hello, Larry; The Fish That Saved Pittsburgh) (born Apr. 25, 1932 – died Dec. 27, 2015; age 83). Cause of death for Meadowlark Lemon is unknown. (Meadowlark Lemon 1979 Photo: Management West International)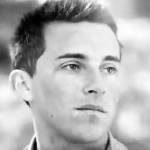 Paul Mazursky (nee Irwin Lawrence Mazursky)
American actor, writer, & director of TV (Curb Your Enthusiasm; Once and Again; The Danny Kaye Show; The Twilight Zone) & movies (An Unmarried Woman; Harry and Tonto; Down and Out in Beverly Hills; Bob and Carol and Ted and Alice) (born Apr. 25, 1930 – died June 30, 2014; age 84). Paul Mazursky died of cardiac arrest. (Paul Mazursky 1953 Fear and Desire)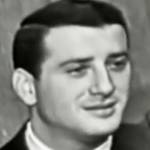 Jerry Leiber (nee Jerome Leiber)
American Songwriters and Rock & Roll Hall of Fame lyricist with composer Mike Stoller (Hound Dog; Kansas City; There Goes My Baby; Jailhouse Rock; Loving You; King Creole; On Broadway; Stand By Me; Is That All There Is?; Spanish Harlem) (born Apr. 25, 1933 – died Aug. 22, 2011; age 78). Jerry Leiber died of cardio-pulmonary failure. (Jerry Leiber 1958 What's My Line?)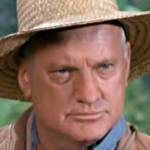 Russ Conway (nee Clarence Russel Zink)
Canadian-American actor of TV (Richard Diamond, Private Detective; The Hardy Boys; Sea Hunt; My Three Sons; Bonanza; Mission: Impossible) & movies (Portland Exposé; Johnny Rocco; Twelve Hours to Kill; What Ever Happened to Baby Jane?) (born Apr. 25, 1913 – died Jan. 12, 2009; age 95). Cause of death for Russ Conway is unknown. (Russ Conway 1966 Daniel Boone)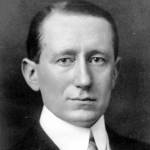 Guglielmo Marconi (nee Guglielmo Giovanni Maria Marconi)
Italian electrical engineer, pioneering inventor of radio (long distance radio transmissions; 1st trans-Atlantic radio message; Marconi's Law), 1909 Nobel Prize in Physics winner (born Apr. 25, 1874 – died July 20, 1937; age 63). Guglielmo Marconi had several heart attacks before he died. (Guglielmo Marconi 1908 Photo: Pach Brothers)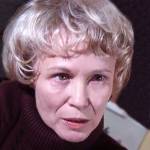 Frances Hyland
Canadian actress of stage, TV (The Beachcombers; Avonlea; Street Legal; Encounter; Festival; The Hearst and Davies Affair; Due South), and movies (Drylanders; Hounds of Notre Dame; Happy Birthday to Me; Never Talk to Strangers) (born Apr. 25, 1927 – died July 11, 2004; age 77). Cause of death for Frances Hyland is unknown. (Frances Hyland 1980 The Changeling)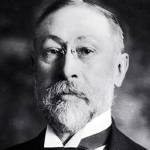 George Boldt (nee Georg Karl Boldt)
Prussian-American business and property owner (Waldorf Astoria Segar Company; Wardenclyffe Tower; Boldt Castle), luxury hotelier (Bellevue-Stratford Hotel, Philadelphia; Waldorf-Astoria Hotel, New York City), philanthropist, and Cornell University trustee (born Apr. 25, 1851 – died Dec. 5, 1916; age 65). George Boldt died of a heart attack. (George Boldt 1900-1910 Portrait)
*Images are public domain or Creative Commons licensed & sourced via Wikimedia Commons, Vimeo, or Flickr, unless otherwise noted*