April 25th Birthdays
If you were born on this day April 25th you share a celebrity birthday with these famous people: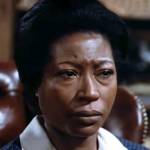 Lynn Hamilton is 92
American actress of stage, TV (Vivian Potter on Generations; The Practice; Dangerous Women; Sunset Beach; 227; The Waltons; Sanford and Son; Quincy M.E.; Gunsmoke; Ironside; The Young and the Restless) and movies (Leadbelly), born April 25, 1930. (Lynn Hamilton 1973 The Marcus-Nelson Murders)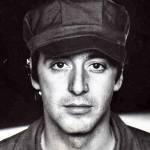 Al Pacino is 82 (nee Alfredo James Pacino)
Tony, Emmy, and Academy Award-winning American actor of stage, TV, & movies (The Godfather films; …And Justice for All; Serpico; Dog Day Afternoon; Scent of a Woman; Scarface; Heat; Bobby Deerfield; Sea of Love; Donnie Brasco), born April 25, 1940. (Al Pacino 1971 Photo: Theater Company of Boston)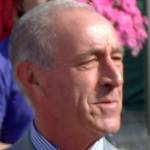 Len Goodman is 78 (nee Leonard Gordon Goodman)
English professional ballroom dancer, ballroom dance instructor, host & dancing judge of TV (Dancing With the Stars; Strictly Come Dancing; Countdown; Holiday of My Lifetime with Len Goodman), born April 25, 1944. (Len Goodman 2007 Photo: alot of million / Len Goodman)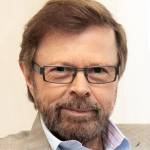 Björn Ulvaeus is 77
Swedish record producer, guitarist, singer, songwriter, and founding member of ABBA (Waterloo; SOS; Fernando; Dancing Queen; Knowing Me, Knowing You; The Name of the Game; Mamma Mia!; Chiquitita; The Winner Takes It All), born April 25, 1945 (Bjorn Ulvaeus 2010: Västerviks kommun)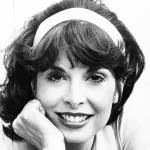 Talia Shire is 76 (nee Talia Rose Coppola)
American actress of movies (Connie Corleone in The Godfather films; Adrian in Rocky movies; I Heart Huckabees; Kiss the Bride; Deadfall; The Dunwich Horror; Prophecy) and TV (Rich Man, Poor Man; The Godfather Saga; Old Boyfriends; Grace and Frankie), born April 25, 1946. (Talia Shire 1976 Photo: ABC)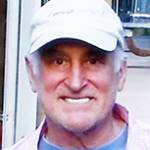 Jeffrey DeMunn is 75
Emmy Award-winning American actor of TV (Chuck Rhoades on Billions; The Walking Dead; Law & Order) & movies (Frances; The Hitcher; Newsies; The X Files; The Blob; The Shawshank Redemption; The Green Mile; The First Deadly Sin), born April 25, 1947. (Jeffrey DeMunn 2016 Photo: Casey Florig)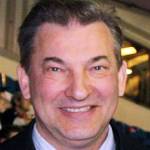 Vladislav Tretiak is 70 (Vladislav Aleksandrovich Tretiak)
Retired Russian hockey player, Olympic gold medal-winning Soviet Union goaltender (1972 Sapporo, 1976 Innsbruck, 1984 Sarajevo) with 10 World Championships, 1972 Summit Series player, and NHL goalie coach, born April 25, 1952. (Vladislav Tretiak 2008 Photo: Alexey Chernyadyev)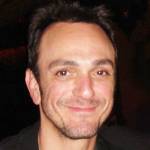 Hank Azaria is 58 (nee Henry Albert Azaria)

American voice artist & actor of TV (The Simpsons; Herman's Head; Huff; Mad About You; Friends; Ray Donovan; Bordertown) and movies (The Birdcage; America's Sweethearts; Cradle Will Rock; The Smurfs; Grosse Pointe Blank; Mystery Men), born April 25, 1964. (Hank Azaria 2005 Photo: nick aleck)
Angel Martino is 55 (nee Angelina Myers-Martino; aka Angel Sims)
American competitive butterfly and freestyle swimmer, 6-time Olympic medalist (1992 Barcelona – 4 x 100m freestyle relay gold & 50m freestyle bronze; 1996 Atlanta 4 x 100m freestyle relay & 4 x 100m medley relay gold; 100m freestyle & 100m butterfly bronze), and swimming coach born April 25, 1967.
Academy Award-winning American actress of TV and movies (Cold Mountain; Bridget Jones's Diary & sequels; Jerry Maguire; Chicago; Nurse Betty; Miss Potter; Down With Love; Cinderella Man; The Bachelor; Empire Records; Me, Myself & Irene), born April 25, 1969. (Renée  Zellweger 2010 Photo: Siebbi / ipernity)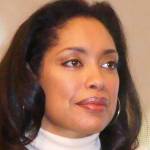 Gina Torres is 53
American actress of TV (Jessica Pearson on Suits; Nell on One Life to Live; 24; Hercules: The Legendary Journeys; Firefly; Alias; Angel; Hannibal; Westworld; Revenge; Law & Order) and movies (Hair Show; Mr. Sophistication; I Think I Love My Wife), born April 25, 1969. (Gina Torres 2008 Photo: vagueonthehow)
Jon Olsen is 53 (nee Jon C. Olsen)
 American world record-setting competitive swimmer, winner of 5 Olympic men's freestyle swimming medals (1992 Barcelona Summer Olympic Games 4x100m freestyle relay, 4x100m medley relay, 4x200m freestyle relay; 1996 Atlanta Summer Olympics 4x100m freestyle relay, 4x200m freestyle relay), born April 25, 1969.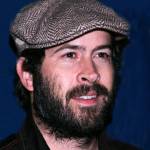 Jason Lee is 52
American actor of TV (Earl Hickey on My Name is Earl; Up All Night; Raising Hope) and movies (A Guy Thing; Mallrats; Jay and Silent Bob Strike Back; Kissing a Fool; Cop Out; Almost Famous; Alvin and the Chipmunks), and former pro skateboarder, born April 25, 1970. (Jason Lee 2007 Photo: sagindie)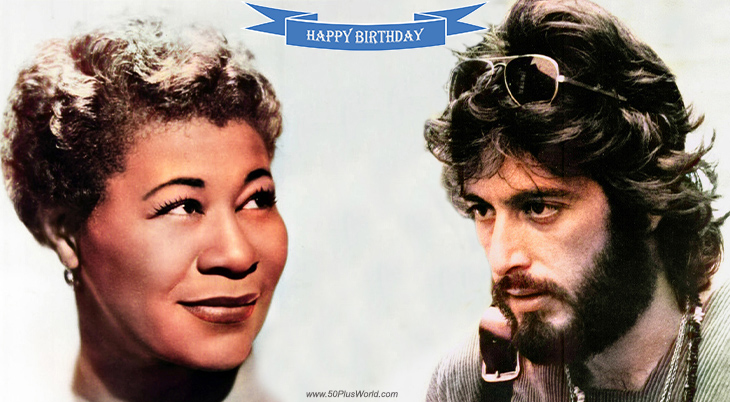 (Ella Fitzgerald 1962: Lewin, Kaufman & Schwartz PR | Al Pacino 1973: Paramount Pictures)
Happy Birthday to everyone celebrating their birthday on April 25th!
Remember These April 25th Famous Birthdays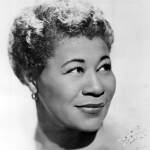 Ella Fitzgerald

Grammy Award-winning American jazz and big band singer with The Inkspots (I'm Making Believe; Into Each Life Some Rain Must Fall), and others (Goodnight My Love; A-Tisket, A-Tasket; It's Only a Paper Moon; That's My Desire) (born Apr. 25, 1917 – died June 15, 1996; age 79). Ella Fitzgerald died of a stroke. (Ella Fitzgerald 1962 Photo: Lewin/Kaufman/Schwartz PR)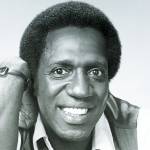 Meadowlark Lemon (nee Meadow Lemon III)
American professional basketball player, "Clown Prince" of the Harlem Globetrotters, member of the Naismith Memorial Basketball Hall of Fame,  TV & movie actor (Hello, Larry; The Fish That Saved Pittsburgh) (born Apr. 25, 1932 – died Dec. 27, 2015; age 83). Cause of death for Meadowlark Lemon is unknown. (Meadowlark Lemon 1979 Photo: Management West International)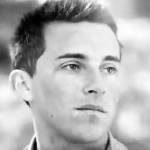 Paul Mazursky (nee Irwin Lawrence Mazursky)
American actor, writer, & director of TV (Curb Your Enthusiasm; Once and Again; The Danny Kaye Show; The Twilight Zone) & movies (An Unmarried Woman; Harry and Tonto; Down and Out in Beverly Hills; Bob and Carol and Ted and Alice; Love Affair) (born Apr. 25, 1930 – died June 30, 2014; age 84). Paul Mazursky died of cardiac arrest. (Paul Mazursky 1953 Fear and Desire)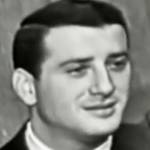 Jerry Leiber (nee Jerome Leiber)
American Songwriters and Rock & Roll Hall of Fame lyricist with composer Mike Stoller (Hound Dog; Kansas City; There Goes My Baby; Jailhouse Rock; King Creole; Loving You; On Broadway; Stand By Me; Spanish Harlem; Is That All There Is?; Baby I Don't Care) (born Apr. 25, 1933 – died Aug. 22, 2011; age 78). Jerry Leiber died of cardio-pulmonary failure. (Jerry Leiber 1958 What's My Line?)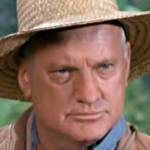 Russ Conway (nee Clarence Russel Zink)
Canadian-American actor of TV (Richard Diamond, Private Detective; The Hardy Boys; Sea Hunt; My Three Sons; The Virginian; Bonanza; Ironside; Mission: Impossible; Wagon Train) & movies (Portland Exposé; Johnny Rocco; Twelve Hours to Kill; What Ever Happened to Baby Jane?; Love Me Tender) (born Apr. 25, 1913 – died Jan. 12, 2009; age 95). (Russ Conway 1966 Daniel Boone)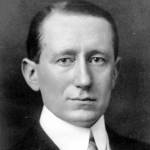 Guglielmo Marconi (nee Guglielmo Giovanni Maria Marconi)
Italian electrical engineer, pioneering inventor of radio (long distance radio transmissions; 1st trans-Atlantic radio message; Marconi's Law), 1909 Nobel Prize in Physics winner (born Apr. 25, 1874 – died July 20, 1937; age 63). Guglielmo Marconi had several heart attacks before he died. (Guglielmo Marconi 1908 Photo: Pach Brothers)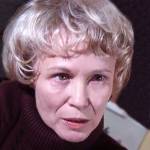 Frances Hyland
Canadian actress of stage, TV (The Beachcombers; Avonlea; Street Legal; Encounter; Festival; The Hearst and Davies Affair; Due South), and movies (Drylanders; Hounds of Notre Dame; Happy Birthday to Me; Never Talk to Strangers) (born Apr. 25, 1927 – died July 11, 2004; age 77). Cause of death for Frances Hyland is unknown. (Frances Hyland 1980 The Changeling)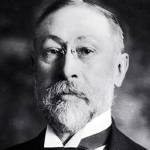 George Boldt (nee Georg Karl Boldt)
Prussian-American business and property owner (Waldorf Astoria Segar Company; Wardenclyffe Tower; Boldt Castle), luxury hotelier (Bellevue-Stratford Hotel, Philadelphia; Waldorf-Astoria Hotel, New York), philanthropist, and Cornell University trustee (born Apr. 25, 1851 – died Dec. 5, 1916; age 65). (George Boldt 1900-1910 Portrait)
*Images are public domain or Creative Commons licensed & sourced via Wikimedia Commons, Vimeo, or Flickr, unless otherwise noted*