April 29th Birthdays
If you were born on April 29th you share a celebrity birthday with these famous people: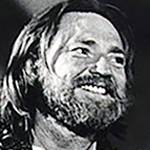 Willie Nelson is 89
American Country Music Hall of Fame singer-songwriter (Always on My Mind; On the Road Again; Blue Skies; My Heroes Have Always Been Cowboys; All of Me; Whiskey River; Crazy), and actor (The Electric Horseman; Blonde Ambition), born April 29, 1933. (Willie Nelson 1974 Photo: Columbia Records / Darrin Roark)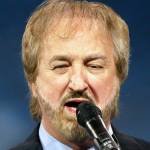 Duane Allen is 79
American lead singer for southern gospel and Country Music Hall of Fame group The Oak Ridge Boys since 1966 (You're The One; I'll Be True to You; Elvira; Bobbie Sue; American Made; Sail Away; So Fine; Come On In; Trying to Love Two Women), born April 29, 1943. (Duane Allen 2013: Gage Skidmore)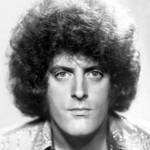 Tommy James is 75 (nee Thomas Gregory Jackson)
American songwriter (Tighter, Tighter), singer solo (Three Times in Love; Draggin' the Line), and with Tommy James and the Shondells (I Think We're Alone Now; Mony Mony; Mirage; Crimson & Clover; Crystal Blue Persuasion; Hanky Panky; Say I Am), born April 29, 1947. (Tommy James 1978 Photo)
Nora Dunn is 70
American comedian, actress of stage, TV (Saturday Night Live; Sisters; The Nanny; Entourage; New Girl), and movies (Working Girl; I Love Trouble; Zoolander; Bruce Almighty; The Last Supper; Runaway Jury; Heartbreakers; Drop Dead Gorgeous; Laws of Attraction), born April 29, 1952.  
Jerry Seinfeld is 68 (nee Jerome Allen Seinfeld)

Emmy Award-winning American author (Seinlanguage), comedian, writer, producer, & actor of TV (Seinfeld; The Marriage Ref; Curb Your Enthusiasm; Benson; The Larry Sanders Show), web (Comedians in Cars Getting Coffee), and movies (Bee Movie), born April 29, 1954. (Jerry Seinfeld 1997: Alan Light)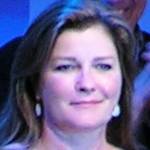 Kate Mulgrew is 67 (nee Katherine Kiernan Maria Mulgrew)
American actress of TV (Captain Kathryn Janeway on Star Trek: Voyager; Mary Ryan on Ryan's Hope; Orange is the New Black; Mrs. Columbo) & movies (A Stranger is Watching; Remo Williams: The Adventure Begins; Throw Momma from the Train), born April 29, 1955. (Kate Mulgrew 2007 Photo: The Mighty)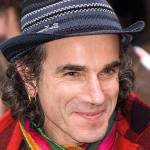 Daniel Day-Lewis is 65

Multiple Academy Award-winning British-Irish actor (There Will Be Blood; My Left Foot; Lincoln; The Last of the Mohicans; In the Name of the Father; Phantom Thread; Gangs of New York; The Age of Innocence; The Crucible; The Bounty; Gandhi; Nine), born April 29, 1957. (Daniel Day-Lewis 2008 Photo: Siebbi)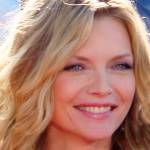 Michelle Pfeiffer is 64
American  actress of movies (One Fine Day; Into the Night; Up Close and Personal; Batman Returns; The Age of Innocence; Grease 2; Tequila Sunrise; Dangerous Liaisons; Love Field; The Russia House; Scarface; What Lies Beneath), born April 29, 1958. (Michelle Pfeiffer 2007 Photo: Jeremiah Christopher)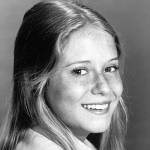 Eve Plumb is 64

American singer & actress of TV (Jan Brady on The Brady Bunch, The Brady Brides, & The Bradys; Fudge; June Landau on All My Children; The Path; The Big Valley; Dawn: Portrait of a Teenage Runaway) and movies (The Sisters Plotz), born April 29, 1958. (Eve Plumb 1973 The Brady Bunch Photo: ABC TV)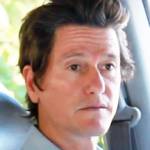 Vince Ventresca is 56 (nee Vincent Paul Gerard Ventresca)
American actor of TV (Darien Fawkes on The Invisible Man; Professor Jack Reed on Boston Common; Friends; Prey; Complete Savages; Dollhouse) and movies (Romy and Michele's High School Reunion; Purgatory Flats; This Space Between Us), born April 29, 1966. (Vince Ventresca 2015 StakeOut: The Content Shak)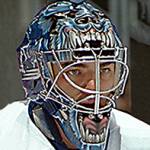 Curtis Joseph is 55 (nee Curtis Shayne Munro; "CuJo")
Retired Canadian pro hockey player, NHL goaltender (St. Louis Blues; Toronto Maple Leafs; Edmonton Oilers; Detroit Red Wings; Phoenix Coyotes; Calgary Flames), NHL All-Star (1994, 1999, 2000), & 2002 Olympic hockey gold medalist, born April 29, 1967. (Curtis Joseph 2001 Photo: ScottSternberg) 
C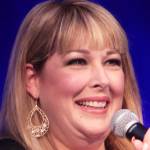 arnie Wilson is 54
American singer, founding member of WilsonPhillips (Hold On; Release Me; You're in Love; Impulsive), actor & host of TV (The Talk; Carnie!; Outsider's Inn; Carnie Wilson: Unstapled; Wilson Phillips: Still Holding On) and movies (Bridesmaids), born April 29, 1968. (Carnie Wilson 2014 Photo: Gage Skidmore)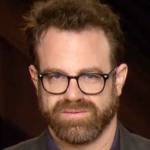 Paul Adelstein is 53
American actor of TV (Dr. Cooper Freedman on Private Practice; Paul Kellerman on Prison Break; Girlfriends' Guide to Divorce; Scandal; Cupid; Turks; I Feel Bad; Imposters; Brooklyn Nine-Nine; Chicago P.D.) and movies (Return to Zero), born April 29, 1969. (Paul Adelstein 2016 Screenshot: Valder Beebe Show)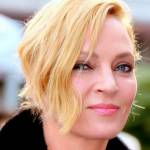 Uma Thurman is 52
American actress of stage, TV, and movies (Pulp Fiction; Kill Bill films; The Accidental Husband; Gattaca; Batman & Robin; Jennifer 8; The Avengers; Final Analysis; Prime; Robin Hood; Henry & June; Les Misérables; The Truth About Cats and Dogs), born April 29, 1970. (Uma Thurman 2017 Photo: Georges Biard)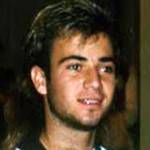 Andre Agassi is 52
American former men's World #1 (1995, 1999) Tennis champ, winner of 8 Grand Slam Championships (1992 Wimbledon; 4x Australian Open – 1995, 2000, 2001, 2003; 1999 French Open; 1994 & 1999 US Open), and 1996 Olympic gold, born April 29, 1970. (Andre Agassi 1988 Photo: El Grafico)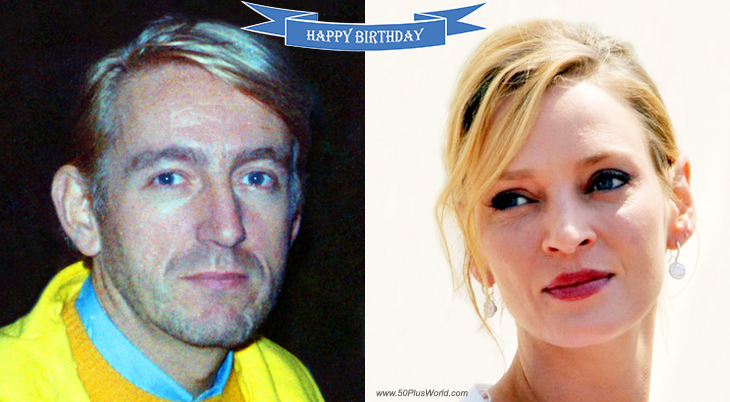 (Rod McKuen 1970: Parkenings | Uma Thurman 2011: Georges Biard)
Happy Birthday to everyone celebrating their birthday on April 29th!
Remember These April 29th Famous Birthdays
American "yellow journalism" newspaper publisher, founder of Hearst Communications, politician (U.S. House of Representatives), & art collector (Hearst Castle) who inspired the film Citizen Kane (1941), (born Apr. 29, 1863 – died Aug. 14, 1951; age 88). William Randolph Hearst's cause of death is unknown. (William Randolph Hearst 1904 Photo: B. M. Clinedinst)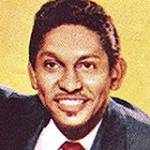 Carl Gardner

American Rock & Roll Hall of Fame singer with The Robins (Smokey Joe's Café) and The Coasters (Youngblood; Searchin'; Yakety Yak; Charlie Brown; Poison Ivy; Down in Mexico; Along Came Jones) (born Apr. 29, 1928 – died June 12, 2011; age 83). Carl Gardner had congestive heart failure and vascular dementia before he died. (Carl Gardner 1957 Photo: Topps Gum Cards ATCO Records)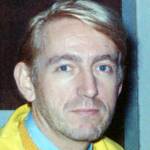 Rod McKuen (nee Rodney Marvin McKuen)

American musician, Grammy Award-winning poet (Lonesome Cities; Listen to the Warm), translator of Jacques Brel's songs, singer-songwriter (If You Go Away; Seasons in the Sun; Jean; Love's Been Good to Me), and LGBT/Aids activist (born Apr. 29, 1933 – died Jan. 29, 2015; age 81). Rod McKuen died of respiratory arrest from pneumonia. (Rod McKuen 1970 Photo: Parkenings)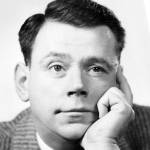 Tom Ewell (nee Samuel Yewell Tompkins)
American film producer and Tony Award-winning actor of stage, TV (Baretta; Best of the West; The Tom Ewell Show; Search for Tomorrow), and movies (Adam's Rib; The Seven Year Itch; A Life of Her Own; The Girl Can't Help It; Tender is the Night) (born Apr. 29, 1909 – died Sept. 12, 1994; age 85). Cause of death for Tom Ewell is unknown. (Tom Ewell 1958 Photo: Friedman-Abeles)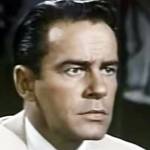 Richard Carlson
American actor of TV (I Led 3 Lives; Mackenzie's Raiders) and movies (These Glamour Girls; No, No, Nanette; The Little Foxes; King Solomon's Mines; It Came From Outer Space; The Affairs of Martha; The Ghost Breakers; Creature from the Black Lagoon) (born Apr. 29, 1912 – died Nov. 25, 1977; age 65). Richard Carlson died of a cerebral hemorrhage. (Richard Carlson 1950 Valentino)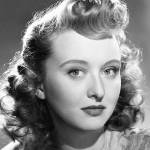 Celeste Holm
Academy Award-winning American actress of TV (Hattie Greene on Promised Land; Honestly, Celeste!; Nancy; The Beat; Loving; As the World Turns; Falcon Crest), and movies (Gentleman's Agreement; The Tender Trap; All About Eve; High Society; Bachelor Flat) (born Apr. 29, 1917 – died July 15, 2012; age 95). Celeste Holm died of a heart attack. (Celeste Holm 1947 Photo)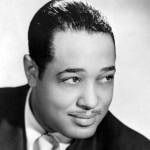 Duke Ellington (nee Edward Kennedy Ellington)
Grammy Award-winning American jazz pianist, composer (It Don't Mean a Thing if It Ain't Got That Swing; Mood Indigo), and bandleader (Cotton Club band), 1999 Pulitzer Prize for music (born Apr. 29, 1899 – died May 24, 1974; age 75). Duke Ellington died of pneumonia & lung cancer complications. (Duke Ellington 1943 Photo: William Morris Agency / Billboard)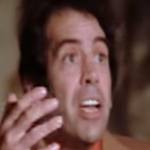 Lane Smith (nee Walter Lane Smith III)
American actor of TV (Lois & Clark: The New Adventures of Superman; The Final Days; V; Kay O'Brien; Chiefs) and movies (Prison; The Mighty Ducks; Frances; Night Game; My Cousin Vinny; The Spy Within; Weeds; Red Dawn; Air America; Son in Law; The Scout; Blue Collar) (born Apr. 29, 1936 – died June 13, 2005; age 69). Lane Smith died of ALS. (Lane Smith 1980 On the Nickel Trailer)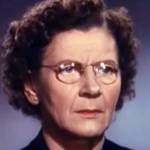 Edith Evanson (nee Edith Carlson)
American actress of TV (Jane Wyman Presents the Fireside Theatre; Wagon Train; The Restless Gun; Alfred Hitchcock Presents) and movies (The Magnificent Yankee; Elephant Stampede; The Redhead and the Cowboy; The Damned Don't Cry; Shane; The Silver Star) (born Apr. 29, 1896 – died Nov. 29, 1980; age 84). Edith Evanson died of heart failure. (Edith Evanson 1948 Rope Trailer)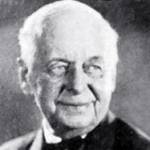 Bert Woodruff (nee William Herbert Woodruff)
American silent film actor (Speedy; The Romantic Age; The River; The Barrier; Marked Money; Paths to Paradise; The Eyes of the Totem; The Fire Brigade; The Sea Hawk; The Texas Ranger; Virtuous Sinners; Laughing Sinners; The Vanishing American; Worldly Goods; The Delicious Little Devil; Daddy; A Song of Kentucky) (born Apr. 29, 1856 – died June 14, 1934; age 78). (Bert Woodruff 1925)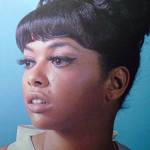 Tammi Terrell (nee Thomasina Winifred Montgomery)
American singer, Marvin Gaye duet partner (Ain't Nothing Like the Real Thing; All I Do Is Think About You; Come On And See Me; You're All I Need to Get By; Two Can Have a Party; Ain't No Mountain High Enough; Your Precious Love; You Ain't Livin' Till You're Lovin') (born Apr. 29, 1945 – died Mar. 16, 1970; age 24). Tammi Terrell died of brain cancer. (Tammi Terrell 1960s: tomovox)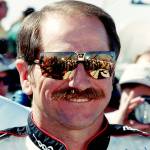 Dale Earnhardt (nee Ralph Dale Earnhardt; aka "The Intimidator; "Ironhead")
International Motorsports & NASCAR Halls of Fame American professional race car driver, 7-time NASCAR Winston Cup Series Champion, 1979 Rookie of the Year, 2001 Most Popular Driver, winner of 76 races (1998 Daytona 500) (born Apr. 29, 1951 – died Feb. 18, 2001; age 49). Dale Earnhardt died in a race car crash. (Dale Earnhardt 2009: Darryl Moran / NASCAR)
*Images are public domain or Creative Commons licensed & sourced via Wikimedia Commons, Vimeo, or Flickr, unless otherwise noted*