April 29th Birthdays
If you were born on April 29th you share a celebrity birthday with these famous people: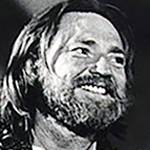 Willie Nelson (ex of Shirley Collie)
American Country Music Hall of Fame singer-songwriter (Always on My Mind; On the Road Again; Blue Skies; My Heroes Have Always Been Cowboys; All of Me; Whiskey River; Crazy), and actor (The Electric Horseman; Blonde Ambition), born April 29, 1933. (Willie Nelson 1974 Photo: Columbia Records / Darrin Roark)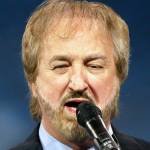 Duane Allen
American lead singer for southern gospel and Country Music Hall of Fame group The Oak Ridge Boys since 1966 (You're The One; I'll Be True to You; Elvira; Bobbie Sue; American Made; Sail Away; So Fine; Come On In; Trying to Love Two Women), born April 29, 1943. (Duane Allen 2013: Gage Skidmore)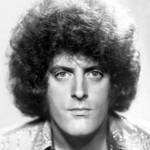 Tommy James (nee Thomas Gregory Jackson)
American songwriter (Tighter, Tighter), singer solo (Three Times in Love; Draggin' the Line), and with Tommy James and the Shondells (I Think We're Alone Now; Mony Mony; Mirage; Crimson & Clover; Crystal Blue Persuasion; Hanky Panky; Say I Am), born April 29, 1947. (Tommy James 1978 Photo)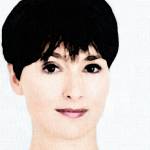 Nora Dunn
American comedian, actress of stage, TV (Saturday Night Live; Sisters; The Nanny; Entourage; New Girl), and movies (Working Girl; I Love Trouble; Bruce Almighty; The Last Supper; Runaway Jury; Heartbreakers; Drop Dead Gorgeous; Laws of Attraction), born April 29, 1952.  (Nora Dunn Painting: A. Hamilton)
Jerry Seinfeld (nee Jerome Allen Seinfeld; ex-fiance of Carol Leifer)

Emmy Award-winning American author (Seinlanguage), comedian, writer, producer, & actor of TV (Seinfeld; The Marriage Ref; Curb Your Enthusiasm; Benson; The Larry Sanders Show), web (Comedians in Cars Getting Coffee), and movies (Bee Movie), born April 29, 1954. (Jerry Seinfeld 1997: Alan Light)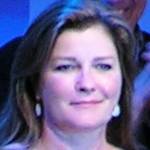 Kate Mulgrew (nee Katherine Kiernan Maria Mulgrew)
American actress of TV (Captain Kathryn Janeway on Star Trek: Voyager; Mary Ryan on Ryan's Hope; Orange is the New Black; Mrs. Columbo) & movies (A Stranger is Watching; Remo Williams: The Adventure Begins; Throw Momma from the Train), born April 29, 1955. (Kate Mulgrew 2007 Photo: The Mighty)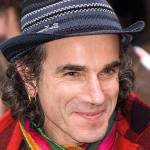 Daniel Day-Lewis (m. Rebecca Miller; ex-partner of Isabelle Adjani)

Oscar-winning English-Irish actor (There Will Be Blood; My Left Foot; In the Name of the Father; The Last of the Mohicans; Lincoln; Phantom Thread; Gangs of New York; The Age of Innocence; The Crucible; The Bounty; Gandhi), born April 29, 1957. Son of Cecil Day-Lewis. (Daniel Day-Lewis 2008: Siebbi)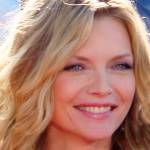 Michelle Pfeiffer (married David E. Kelley; ex of Peter Horton)
American actress of TV & movies (One Fine Day; Into the Night; Up Close and Personal; Batman Returns; The Age of Innocence; Grease 2; Tequila Sunrise; Dangerous Liaisons; Love Field; The Russia House; Scarface; What Lies Beneath), born April 29, 1958. (Michelle Pfeiffer 2007: Jeremiah Christopher)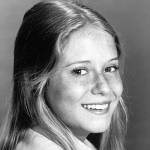 Eve Plumb

American singer & actress of TV (Jan Brady on The Brady Bunch, The Brady Brides, & The Bradys; Fudge; June Landau on All My Children; The Path; The Big Valley; Dawn: Portrait of a Teenage Runaway) and movies (The Sisters Plotz), born April 29, 1958. (Eve Plumb 1973 The Brady Bunch Photo: ABC TV)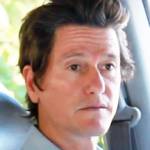 Vince Ventresca (nee Vincent Paul Gerard Ventresca)
American actor of TV (Darien Fawkes on The Invisible Man; Professor Jack Reed on Boston Common; Friends; Prey; Complete Savages; Dollhouse) and movies (Romy and Michele's High School Reunion; Purgatory Flats; This Space Between Us), born April 29, 1966. (Vince Ventresca 2015 StakeOut: The Content Shak)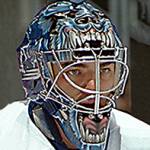 Curtis Joseph (nee Curtis Shayne Munro; "CuJo")
Retired Canadian pro hockey player, NHL goaltender (St. Louis Blues; Toronto Maple Leafs; Edmonton Oilers; Detroit Red Wings; Phoenix Coyotes; Calgary Flames), NHL All-Star (1994, 1999, 2000), & 2002 Olympic hockey gold medalist, born April 29, 1967. (Curtis Joseph 2001 Photo: ScottSternberg) 
C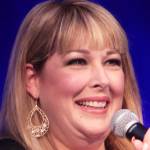 arnie Wilson (daughter of Brian Wilson; sister of Wendy Wilson)
American singer, founding member of WilsonPhillips (Hold On; Release Me; You're in Love; Impulsive), actor & host of TV (The Talk; Carnie!; Outsider's Inn; Carnie Wilson: Unstapled; Wilson Phillips: Still Holding On) and movies (Bridesmaids), born April 29, 1968. (Carnie Wilson 2014 Photo: Gage Skidmore)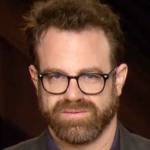 Paul Adelstein (ex of Liza Weil)
American actor of TV (Dr. Cooper Freedman on Private Practice; Paul Kellerman on Prison Break; Girlfriends' Guide to Divorce; Scandal; Cupid; Turks; I Feel Bad; Imposters; Brooklyn Nine-Nine; Chicago P.D.) and movies (Return to Zero), born April 29, 1969. (Paul Adelstein 2016 Screenshot: Valder Beebe Show)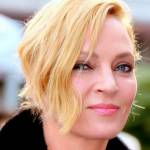 Uma Thurman (ex of Gary Oldman, Ethan Hawke)
American actress of stage, TV, and movies (Pulp Fiction; Kill Bill films; The Accidental Husband; Gattaca; Batman & Robin; Jennifer 8; The Avengers; Final Analysis; Prime; Robin Hood; Henry & June; Les Misérables; The Truth About Cats and Dogs), born April 29, 1970. (Uma Thurman 2017 Photo: Georges Biard)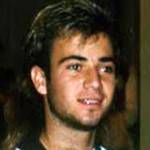 Andre Agassi (married Steffi Graff; ex of Brooke Shields)
International Tennis Hall of Fame American World #1 Tennis champ ('1991), winner of 8 Grand Slam Championships ('92 Wimbledon; 4x Australian Open – '95, 2000, 2001, 2003; '99 French Open; '94 & '99 US Open), & '96 Olympic gold, born April 29, 1970. (Andre Agassi 1988: El Grafico)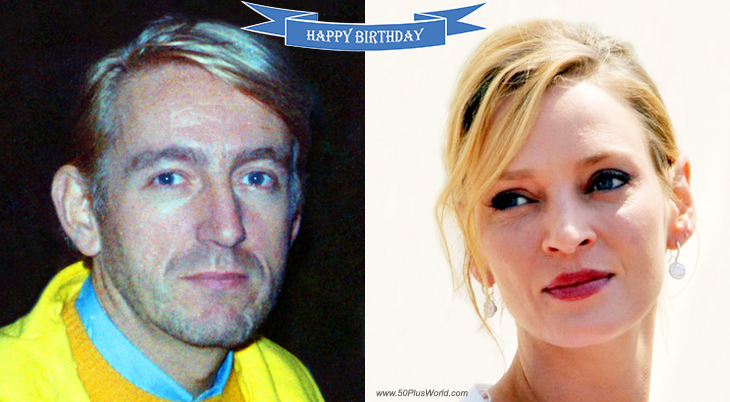 (Rod McKuen 1970: Parkenings | Uma Thurman 2011: Georges Biard)
Happy Birthday to everyone celebrating their birthday on April 29th!
Remember These April 29th Famous Birthdays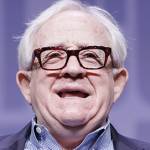 Leslie Jordan
Emmy Award-winning American comedian, screenwriter, & actor of TV (Will & Grace; American Horror Story; Call Me Kat; Hearts Afire; Bodies of Evidence) and films (The United States vs. Billie Holliday; Southern Baptist Sissies; Whoa!; Sordid Lives) (born Apr. 29, 1955 – died Oct. 24, 2022; age 67). (Leslie Jordan 2022: Shawn Miller / Library of Congress)
William Randolph Hearst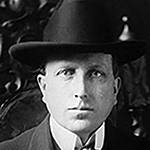 (partner of Marion Davies)
American "yellow journalism" newspaper (The San Francisco Examiner) & magazine publisher (Motor; Hearst), founder of Hearst Communications, politician (U.S. House of Representatives), & art collector (Hearst Castle) who inspired the film Citizen Kane (1941), (born Apr. 29, 1863 – died Aug. 14, 1951; age 88). (William Randolph Hearst 1904 Photo: B. M. Clinedinst)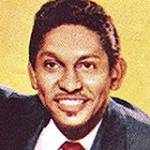 Carl Gardner

American Rock & Roll Hall of Fame singer with The Robins (Smokey Joe's Café) and The Coasters (Youngblood; Searchin'; Yakety Yak; Charlie Brown; Poison Ivy; Down in Mexico; Along Came Jones) (born Apr. 29, 1928 – died June 12, 2011; age 83). Carl Gardner had congestive heart failure and vascular dementia before he died. (Carl Gardner 1957 Photo: Topps Gum Cards ATCO Records)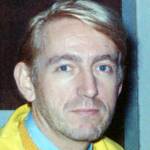 Rod McKuen (nee Rodney Marvin McKuen)

American musician, Grammy Award-winning poet (Lonesome Cities; Listen to the Warm), translator of Jacques Brel's songs, singer-songwriter (If You Go Away; Seasons in the Sun; Jean; Love's Been Good to Me), and LGBT/Aids activist (born Apr. 29, 1933 – died Jan. 29, 2015; age 81). Rod McKuen died of respiratory arrest from pneumonia. (Rod McKuen 1970 Photo: Parkenings)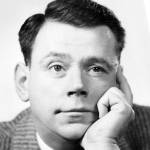 Tom Ewell (nee Samuel Yewell Tompkins)
American film producer and Tony Award-winning actor of stage, TV (Baretta; Best of the West; The Tom Ewell Show; Search for Tomorrow), and movies (Adam's Rib; The Seven Year Itch; A Life of Her Own; The Girl Can't Help It; Tender is the Night) (born Apr. 29, 1909 – died Sept. 12, 1994; age 85). Cause of death for Tom Ewell is unknown. (Tom Ewell 1958 Photo: Friedman-Abeles)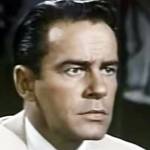 Richard Carlson
American actor of TV (I Led 3 Lives; Mackenzie's Raiders) and movies (These Glamour Girls; No, No, Nanette; The Little Foxes; King Solomon's Mines; It Came From Outer Space; The Affairs of Martha; The Ghost Breakers; Creature from the Black Lagoon) (born Apr. 29, 1912 – died Nov. 25, 1977; age 65). Richard Carlson died of a cerebral hemorrhage. (Richard Carlson 1950 Valentino)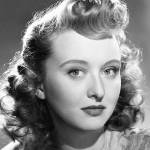 Celeste Holm (married Wesley Addy; ex of Ralph Nelson)
Academy Award-winning American actress of TV (Hattie Greene on Promised Land; Honestly, Celeste!; Nancy; The Beat; Loving; As the World Turns; Falcon Crest), and movies (Gentleman's Agreement; The Tender Trap; All About Eve; High Society; Bachelor Flat) (born Apr. 29, 1917 – died July 15, 2012; age 95). Celeste Holm died of a heart attack. (Celeste Holm 1947 Photo)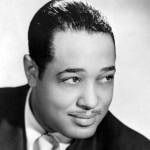 Duke Ellington (nee Edward Kennedy Ellington)
Grammy Award-winning American jazz pianist, composer (It Don't Mean a Thing if It Ain't Got That Swing; Mood Indigo), and bandleader (Cotton Club band), 1999 Pulitzer Prize for music (born Apr. 29, 1899 – died May 24, 1974; age 75). Duke Ellington died of pneumonia & lung cancer complications. (Duke Ellington 1943 Photo: William Morris Agency / Billboard)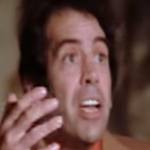 Lane Smith (nee Walter Lane Smith III)
American actor of TV (Lois & Clark: The New Adventures of Superman; The Final Days; V; Kay O'Brien; Chiefs) and movies (Prison; The Mighty Ducks; Frances; Night Game; My Cousin Vinny; The Spy Within; Weeds; Red Dawn; Air America; Son in Law; The Scout; Blue Collar) (born Apr. 29, 1936 – died June 13, 2005; age 69). Lane Smith died of ALS. (Lane Smith 1980 On the Nickel Trailer)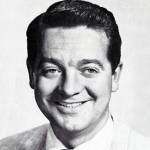 Tommy Noonan (nee Thomas Noone; step-brother of John Ireland)
American comedian, actor of TV & films (A Star is Born; Gentlemen Prefer Blondes; Violent Saturday; I Shot Jesse James; Bundle of Joy; The Best Things in Life Are Free; Jungle Patrol; The Return of Jesse James; The Girl Most Likely), and WWII US Navy veteran (born Apr. 29, 1921 – died Apr. 24, 1968; age 46). Tommy Noonan died of brain cancer. (Tommy Noonan 1955)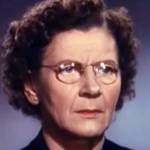 Edith Evanson (nee Edith Carlson)
American actress of TV (Jane Wyman Presents the Fireside Theatre; Wagon Train; The Restless Gun; Alfred Hitchcock Presents) and movies (The Magnificent Yankee; Elephant Stampede; The Redhead and the Cowboy; The Damned Don't Cry; Shane; The Silver Star) (born Apr. 29, 1896 – died Nov. 29, 1980; age 84). Edith Evanson died of heart failure. (Edith Evanson 1948 Rope Trailer)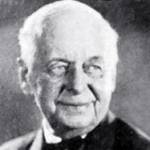 Bert Woodruff (nee William Herbert Woodruff)
American silent film actor (Speedy; The Romantic Age; The River; The Barrier; Marked Money; Paths to Paradise; The Eyes of the Totem; The Fire Brigade; The Sea Hawk; The Texas Ranger; Virtuous Sinners; Laughing Sinners; The Vanishing American; Worldly Goods; The Delicious Little Devil; Daddy; A Song of Kentucky) (born Apr. 29, 1856 – died June 14, 1934; age 78). (Bert Woodruff 1925)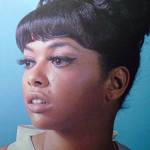 Tammi Terrell (nee Thomasina Winifred Montgomery)
American singer, Marvin Gaye duet partner (Ain't Nothing Like the Real Thing; All I Do Is Think About You; Come On And See Me; You're All I Need to Get By; Two Can Have a Party; Ain't No Mountain High Enough) (born Apr. 29, 1945 – died Mar. 16, 1970; age 24). Ex partner of James Brown, David Ruffin. Tammi Terrell died of brain cancer. (Tammi Terrell 1960s: tomovox)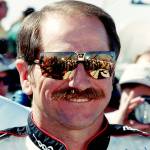 Dale Earnhardt (nee Ralph Dale Earnhardt; aka "The Intimidator; "Ironhead")
International Motorsports & NASCAR Halls of Fame American professional race car driver, 7-time NASCAR Winston Cup Series Champion, 1979 Rookie of the Year, 2001 Most Popular Driver, winner of 76 races (1998 Daytona 500) (born Apr. 29, 1951 – died Feb. 18, 2001; age 49). Dale Earnhardt died in a race car crash. (Dale Earnhardt 2009: Darryl Moran / NASCAR)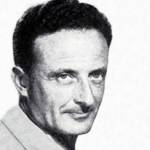 Fred Zinneman (nee Alfred Zinneman; father of Tim Zinneman)
D.W. Griffith, John Huston, & Academy Award-winning Austrian-American documentary & feature film director (From Here to Eternity; High Noon; The Nun's Story; A Man for All Seasons; A Hatful of Rain; Benjy; Julia; The Day of the Jackal; The Seventh Cross; The Search; Oklahoma!; The Men; The Sundowners) (born Apr. 29, 1907 – died Mar. 14, 1997; age 89). (Fred Zinneman 1958)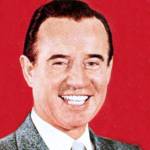 Frank Parker (nee Frank Ciccio)
American singer, dancer & host of stage, radio (That Atlantic Family on Tour, with Frank Parker; Your Home Front Reporter; Frank Parker Show; Van Heusen Program; Bond Sunshine Program), & TV (Bride and Groom; Arthur Godfrey Time; Arthur Godfrey and His Friends), and films (Transatlantic Merry-Go-Round) (born Apr. 29, 1903 – died Jan. 10, 1999; age 95). (Frank Parker 1953)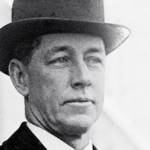 Harry Payne Whitney (son of William Collins Whitney & Flora Payne)
National Museum of Racing and Hall of Fame American race horse owner, breeder of polo ponies & thoroughbreds (Upset; Regret; Equipoise; Johren); sportsman (hunting; polo; America's Cup yachtsman) (born Apr. 29, 1872 – died Oct. 26, 1930; age 58). Married Gertrude Vanderbilt; father of Flora Payne Whitney, Cornelius Vanderbilt Whitney. (Harry Payne Whitney 1924)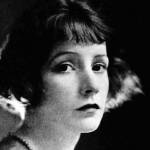 Natalie Talmadge (sister of Norma & Constance Talmadge)
American silent movie actress (Our Hospitality; Yes or No; The Love Expert; Passion Flower; The Isle of Conquest; Intolerance; His Wedding Night; A Country Hero; The Haunted House) (born Apr. 29, 1896 – died June 19, 1969; age 73). Daughter of Peg Talmadge. Ex of Buster Keaton; mother of Joseph & Robert Talmadge Keaton. (Natalie Talmadge 1920 Who's Who on the Screen)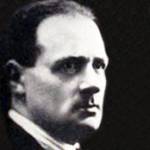 Rafael Sabatini
Italian-English non-fiction writer, short story author (The Blackmailer), and romantic adventure novelist (Captain Blood; Scaramouche; The Sea Hawk; The Captain Without a Country; Bardelys the Magnificent; The Lost King; Christopher Columbus; The Black Swan; The Prisoner of Corbal; Venetian Masque) (born Apr. 29, 1875 – died Feb. 13, 1950; age 74). (Rafael Sabatini 1923)
*Images are original creations ©2023 A. Hamilton, used by permission, public domain, and / or Creative Commons licensed, unless otherwise noted*