January 6th Birthdays
If you were born on January 6th, you share a birthday with these famous people:
Ian Millar is 71 ("Captain Canada")
Canadian Sports Hall of Fame septuagenarian senior citizen, equestrian/horseman (Big Ben), Show Jumping World Cup winner, 2008 Olympic Team Show Jumping silver medalist, 11-time Canadian Show Jumping Champion, born January 6, 1947. (Ian Millar 2007 Photo: Thivierr)
Kim Wilson is 67 ("Goleta Slim")
American blues harmonica/harp player, solo recording artist, lead singer-songwriter for the Fabulous Thunderbirds (Tuff Enuff; Wrap It Up; Powerful Stuff; Twist it Off; Two Time Fool), and senior citizen born January 6, 1951. (Kim Wilson 2007 Photo: Bengt Nyman)
Rowan Atkinson is 63
60+ English screenwriter and comedic actor on TV (Mr. Bean; The Black Adder) and film (Never Say Never Again; Mr. Bean's Holiday; Johnny English films; Four Weddings and a Funeral; Rat Race), born January 6, 1955. (Rowan Atkinson 2007 Photo: Jack)
Nancy Lopez is 61
American sixty-plus LPGA Tour professional golfer, member of the World Golf Hall of Fame, 1978 LPGA Tour Rookie of the Year, Player of the Year (1978, 1979, 1985 & 1988), and AP Female Athlete of the Year (1978 & 1985), born January 6, 1957. (Nancy Lopez 2008 Photo: Ted Van Pelt)
Scott Bryce is 60
American actor on TV (Popular; One Life to Live; As the World Turns; The Facts of Life; 2000 Malibu Road; Murphy Brown; L.A. Law; Deception; The Good Fight; Homeland) and movies (Up Close & Personal; Not Waving But Drowning), born January 6, 1958. 
Howie Long is 58 (nee Howard Matthew Moses Long)
Retired American NFL football player, 1985 NFL defensive player of the year (Oakland Raiders; Los Angeles Raiders), Fox Network NFL TV analyst, Foxsports.com columnist, and actor (Broken Arrow; Firestorm; In'N Out), born January 6, 1960. (Howie Long 2009 Photo: 2nd Lt. Holly Hess / U.S. Air Force)  
Nigella Lawson is 58
English gourmet chef, food and cooking columnist (Gourmet; Bon Appetit), TV host (Nigella; Nigella Bites; Nigella Feasts), cookbook author (How to Eat; How to Be a Domestic Goddess; Nigella Bites), & businesswoman born January 6, 1960. (Nigella Lawson 2012 Photo: Brian Minkoff / London Pixels)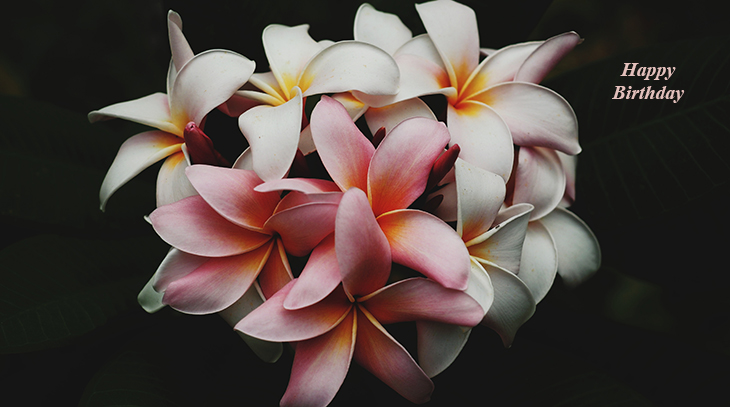 (Photo: Charlie Harutaka via Unsplash)
Happy Birthday to everyone celebrating their birthday on January 6, 2018!
And remembering
Malcolm Young
Scottish-Australian songwriter, guitarist, backing singer and co-founder with brother Angus Young, of Rock & Roll Hall of Fame band AC/DC (TNT; Highway to Hell; Hell's Bells; Back in Black; Thundestruck; You Shook Me All Night Long) (born Jan. 6, 1953 – died Nov. 18, 2017; age 64). Malcolm Young had dementia before he died. (Malcolm Young 2008 Photo: Doctoracdc72)
Loretta Young (nee Gretchen Young)
Emmy and Academy Award-winning American actress of TV (The Loretta Young Show) & films  (The Farmer's Daughter; The Bishop's Wife; Man's Castle; Call of the Wild; Scarlet Seas; Loose Ankles; Eternally Yours; Life Begins; Along Came Jones) (born Jan. 6, 1913 - Aug. 12, 2000; age 87). Loretta Young died of ovarian cancer.  (Loretta Young Photo: Insomnia Cured Here)
Bonnie Franklin
American singer-actress on television (One Day at a Time; The Young and the Restless; Match Game 73; Please Don't Eat the Daisies), Broadway stages (Applause), and director (The Munsters Today) (born Jan. 6, 1944 - died Mar. 1, 2013; age 69). Bonnie Franklin had pancreatic cancer before she died. (Bonnie Franklin 1975 One Day at a Time Photo: CBS Television)  
Earl Scruggs
American Grammy Award-winning Country Music Hall of Fame bluegrass banjo player solo, and with Flatt and Scruggs and the Foggy Mountain Boys (The Ballad of Jed Clampett; Foggy Mountain Breakdown; Blue Moon of Kentucky; Will the Circle Be Unbroken) (born Jan. 6, 1924 - died Mar. 28, 2012; age 88). Earl Scruggs died of natural causes. (Earl Scruggs 2005 Photo: Rivers Langley) 
Mickey Hargitay (nee Miklós Hargitay)
Hungarian-American acrobat, speed skater, 1955 Mr. Universe bodybuilder, and actor (Will Success Spoil Rock Hunter?; The Loves of Hercules), husband of Jayne Mansfield and father of Mariska Hargitay (born Jan. 6, 1926 - died Sept. 14, 2006; age 80). Mickey Hargitay died of multiple myeloma. (Mickey Hargitay 1964 Photo: Ross W. Christera and Associates)
Danny Thomas (nee Amos Muzyad Yakhoob Kairouz)
American producer (The Dick Van Dyke Show; That Girl), comedian, singer, and actor on TV (Make Room for Daddy; The Practice), movies (I'll See You in My Dreams; The Jazz Singer), & founder of St. Jude Children's Research Hospital (born Jan. 6, 1912 - died Feb. 6, 1991; age 79). Danny Thomas died of heart failure. (Danny Thomas 1961 Zane Grey Theater Screenshot)
Vic Tayback (nee Victor Tayback)
American character actor on TV (Alice; Griff; The Streets of San Francisco; Khan) and movies (Alice Doesn't Live Here Anymore; Treasure Island; Lepke; The Gambler; The Shaggy D.A.; Wseekend Warriors; Five Minutes to Live; Blood and Lace; Loverboy; Maxie) (born Jan. 6, 1930 - died May 25, 1990; age 60). Vic Tayback died of a heart attack. (Vic Tayback 1976 Photo: CBS Network)
Tom Mix (nee Thomas Hezikiah Mix; "King of Cowboys")

American cowboy rancher (Bar Circle A Ranch), circus performer, and movie actor (Destry Rides Again; A Child of the Prairie; The Lone Star Ranger; The Wilderness Trail; The Texan; The Last of the Duanes; Riders of the Purple Sage; The Rustler's Roundup) (born Jan. 6, 1880 - died Oct. 12 1940; age 60). Tom Mix died in a car accident. (Tom Mix c. 1920s Photo: Insomnia Cured Here)
Capucine (nee Germaine Hélène Irène Lefebvre)
French fashion model and actress in movies (The Pink Panther; Trail of the Pink Panther; Curse of the Pink Panther; Song Without End; What's New Pussycat?; North to Alaska; The Honey Pot; Aphrodite; The 7th Dawn) (born Jan. 6, 1928 - died Mar. 17, 1990; age 62). Capucine killed herself by jumping from her apartment. (Capucine 1962 Photo: Eric Koch / Dutch National Archives
E. L. Doctorow (nee Edgar Lawrence Doctorow)
American professor, book editor (NAL; Dial Press), and National Book Critics Circle Award-winning historical fiction novelist (Ragtime; Billy Bathgate; The Book of Daniel; The March; World's Fair; City of God; Loon Lake; Homer & Langley) (born Jan. 6, 1931 - died July 21, 2015; age 84). E. L. Doctorow died of lung cancer. (E. L. Doctorow 2014 Photo: SLOWKING GFDL v1.2)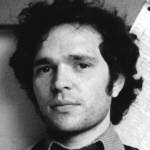 Anthony Minghella
English producer, director and screenwriter of movies (Nine; Cold Mountain; The Talented Mr. Ripley; The English Patient; Truly Madly Deeply) and TV (Grange Hill; The Storyteller; Inspector Morse) (born Jan. 6, 1954 - died Mar. 18, 2008; age 54). Anthony Minghella died of a haemorrhage a week after a cancer operation. (Anthony Minghella c. 1970s Photo: Tony Meech)
Joan Hess (aka Joan Hadley)

American Macavity and Agatha Award-winning mystery novelist (Strangled Prose and Claire Malloy series; Malice in Maggody and Maggody/Arly Hanks series; The Night-Blooming Cereus and Theo Bloomer Mystery series) (born Jan. 6, 1949. - died Nov. 23, 2017; age 68). Cause of death for Joan Hess is unknown.  
*Images are public domain or Creative Commons licensed & sourced via Wikimedia Commons or Flickr, unless otherwise noted*