January 6th Birthdays
If you were born on this day January 6th, you share a celebrity birthday with these famous people: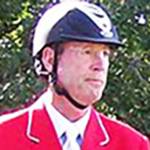 Ian Millar is 73 ("Captain Canada")
Canadian Sports Hall of Fame septuagenarian equestrian / horseman (Big Ben), Show Jumping World Cup winner, 2008 Beijing Olympics Team Show Jumping silver medalist, and 12-time Canadian Show Jumping Champion, born January 6, 1947. (Ian Millar 2007 Photo: Thivierr)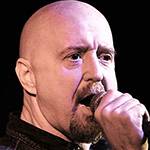 Kim Wilson is 69 ("Goleta Slim")
American blues harmonica/harp player, solo recording artist, Fabulous Thunderbirds lead singer-songwriter (Tuff Enuff; Wrap It Up; Powerful Stuff; Twist it Off; Two Time Fool), movie performer (Light of Day), and senior born January 6, 1951. (Kim Wilson 2007 Photo: Bengt Nyman)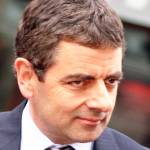 Rowan Atkinson is 65
60+ English screenwriter, voice over & comedic actor of TV (Mr. Bean; The Black Adder; The Thin Blue LIne; Mr. Bean: The Animated Series) and film (Never Say Never Again; Mr. Bean's Holiday; Johnny English films; Four Weddings and a Funeral; Rat Race), born January 6, 1955. (Rowan Atkinson 2007 Photo: Jack)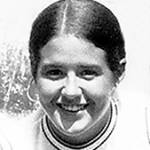 Nancy Lopez is 63
World Golf Hall of Fame 60+ American LPGA Tour professional golfer, 1978 LPGA Tour Rookie of the Year, 4-time Player of the Year (1978, 1979, 1985 & 1988), 3-time Vare Trophy winner (1978, 1979, 1985), and AP Female Athlete of the Year (1978 & 1985), born January 6, 1957. (Nancy Lopez 1975 Photo)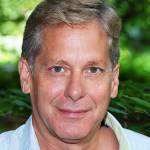 Scott Bryce is 62
American actor of stage, TV (Craig Montgomery on As the World Turns; Popular; One Life to Live; The Facts of Life; Murphy Brown; L.A. Law; Deception; Homeland) and movies (Up Close & Personal; Not Waving But Drowning), born January 6, 1958. (Scott Bryce Photo: Seth Barkan / Courtesy Scott Bryce)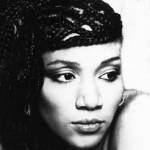 Kathy Sledge is 61
American music producer, songwriter, & singer solo (Take Me Back to Love Again) and with her sisters in Sister Sledge (We Are Family; He's The Greatest Dancer; Lost in Music; My Guy; Got To Love Somebody; He's Just a Runaway; All the Man That I Need), born January 6, 1959. (Kathy Sledge 1977 Photo: Regency Artists Ltd. / Cotillion)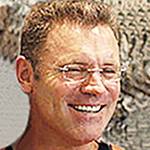 Howie Long is 60 (nee Howard Matthew Moses Long)
Retired American NFL football player, 1985 NFL defensive player of the year (Oakland Raiders; Los Angeles Raiders), Fox Network NFL TV analyst, Foxsports.com columnist, and actor (Broken Arrow; Firestorm; In 'N Out), born January 6, 1960. (Howie Long 2009 Photo: 2nd Lt. Holly Hess / U.S. Air Force)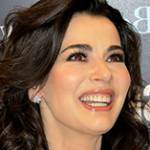 Nigella Lawson is 60
English gourmet chef, food and cooking columnist (Gourmet; Bon Appetit), TV host (Nigella; Nigella Bites; Nigella Feasts), cookbook author (How to Eat; How to Be a Domestic Goddess; Nigella Bites), & businesswoman born January 6, 1960. (Nigella Lawson 2012 Photo: Brian Minkoff / London Pixels)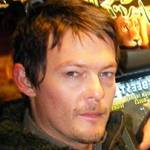 Norman Reedus is 51
American 50+ model, actor of TV (Daryl Dixon on The Walking Dead) and movies (The Boondock Saints; Until the Night; Octane; Tough Luck; Red Canyon; The Notorious Bettie Page; Bad Seed; Blade II; Gossip; Floating; Six Ways to Sunday), born January 6, 1969. (Norman Reedus 2009 Photo: Rick Marshall)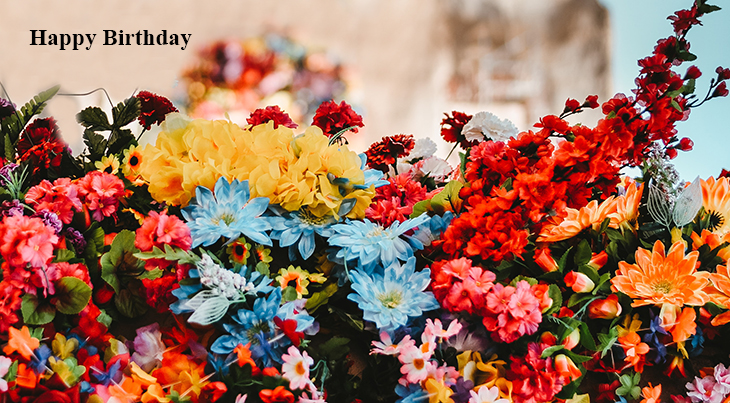 (Orange, Blue, Red, & Yellow Mixed Flowers Photo: Stephan Valentin via Unsplash)
Happy Birthday to everyone celebrating their birthday on January 6th!
And remembering these famous birthdays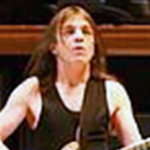 Malcolm Young
Scottish-Australian songwriter, guitarist, backing singer and co-founder with brother Angus Young, of Rock & Roll Hall of Fame band AC/DC (TNT; Highway to Hell; Hell's Bells; Back in Black; Thundestruck; You Shook Me All Night Long) (born Jan. 6, 1953 – died Nov. 18, 2017; age 64). Malcolm Young had dementia before he died. (Malcolm Young 2008 Photo: Doctoracdc72)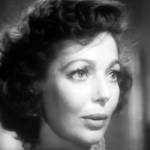 Loretta Young (nee Gretchen Young)
Emmy and Academy Award-winning American actress of TV (The Loretta Young Show) & films (The Farmer's Daughter; The Bishop's Wife; Man's Castle; Call of the Wild; Scarlet Seas; Loose Ankles; Eternally Yours; Life Begins; Along Came Jones) (born Jan. 6, 1913 – Aug. 12, 2000; age 87). Loretta Young died of ovarian cancer.  (Loretta Young 1951 Cause for Alarm)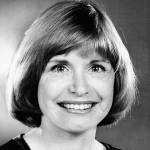 Bonnie Franklin
American actress of television (Ann Romano on One Day at a Time; The Young and the Restless; Match Game 73; Please Don't Eat the Daisies; Gidget), stage (Applause), and TV director (The Munsters Today) (born Jan. 6, 1944 – died Mar. 1, 2013; age 69). Bonnie Franklin had pancreatic cancer before she died. (Bonnie Franklin 1975 One Day at a Time Photo: CBS Television)
Joan Hess (aka Joan Hadley)

Macavity and Agatha Award-winning American mystery novelist (Strangled Prose and Claire Malloy series; Malice in Maggody and Maggody/Arly Hanks series; The Night-Blooming Cereus and Theo Bloomer Mystery series) (born Jan. 6, 1949. – died Nov. 23, 2017; age 68). Cause of death for Joan Hess is unknown.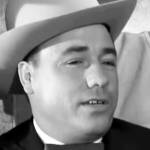 Earl Scruggs
American Grammy Award-winning Country Music Hall of Fame bluegrass banjo player solo, with Flatt and Scruggs, and the Foggy Mountain Boys (The Ballad of Jed Clampett; Foggy Mountain Breakdown; Blue Moon of Kentucky; Will the Circle Be Unbroken) (born Jan. 6, 1924 – died Mar. 28, 2012; age 88). Earl Scruggs died of natural causes. (Earl Scruggs 1963 The Beverly Hillbillies)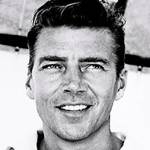 Mickey Hargitay (nee Miklós Hargitay)
Hungarian-American acrobat, speed skater, 1955 Mr. Universe bodybuilder, and actor (Will Success Spoil Rock Hunter?; The Loves of Hercules; Promises…. Promises!), husband of Jayne Mansfield and father of Mariska Hargitay (born Jan. 6, 1926 – died Sept. 14, 2006; age 80). Mickey Hargitay died of multiple myeloma. (Mickey Hargitay 1964 Photo: Ross W. Christera and Associates)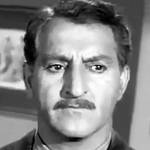 Danny Thomas (nee Amos Muzyad Yakhoob Kairouz)
American TV producer (The Dick Van Dyke Show; That Girl; Mod Squad), comedian, singer, & actor of TV (Make Room for Daddy; The Practice), movies (I'll See You in My Dreams; The Jazz Singer), founder of St. Jude Children's Research Hospital (born Jan. 6, 1912 – died Feb. 6, 1991; age 79). Danny Thomas died of heart failure. (Danny Thomas 1961 Zane Grey Theater)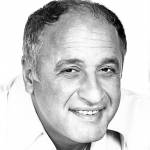 Vic Tayback (nee Victor Tayback)
American character actor of TV (Alice; Griff; Streets of San Francisco; Khan) and movies (Alice Doesn't Live Here Anymore; Treasure Island; Lepke; The Gambler; The Shaggy D.A.; Weekend Warriors; Five Minutes to Live; Blood and Lace; Loverboy; Maxie) (born Jan. 6, 1930 – died May 25, 1990; age 60). Vic Tayback died of a heart attack. (Vic Tayback 1976 Photo: CBS Network)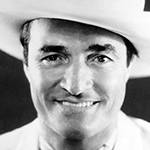 Tom Mix (nee Thomas Hezikiah Mix; "King of Cowboys")

American cowboy rancher (Bar Circle A Ranch), circus performer, and movie actor (Destry Rides Again; A Child of the Prairie; The Lone Star Ranger; The Wilderness Trail; The Texan; The Last of the Duanes; Riders of the Purple Sage; The Rustler's Roundup) (born Jan. 6, 1880 – died Oct. 12 1940; age 60). Tom Mix died in a car accident. (Tom Mix c. 1920s Photo: Insomnia Cured Here)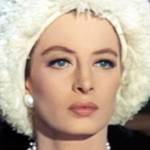 Capucine (nee Germaine Hélène Irène Lefebvre)
French fashion model and movie actress (The Pink Panther; Trail of the Pink Panther; Curse of the Pink Panther; Song Without End; What's New Pussycat?; North to Alaska; The Honey Pot; Aphrodite; The 7th Dawn) (born Jan. 6, 1928 – died Mar. 17, 1990; age 62). Capucine killed herself by jumping from her apartment. (Capucine 1963 The Pink Panther Trailer)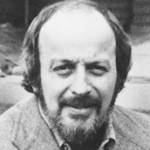 E. L. Doctorow (nee Edgar Lawrence Doctorow)
American book editor (NAL; Dial Press) & National Book Critics Circle Award-winning historical fiction novelist (Ragtime; Billy Bathgate; The Book of Daniel; The March; World's Fair; City of God; Loon Lake; Homer & Langley) (born Jan. 6, 1931 – died July 21, 2015; age 84). E. L. Doctorow died of lung cancer. (E. L. Doctorow 1976 Photo: Jill Krementz / Macmillan London / Camera Press)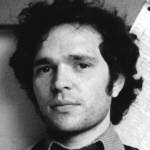 Anthony Minghella
English producer, director and screenwriter of movies (Nine; Cold Mountain; The Talented Mr. Ripley; The English Patient; Truly Madly Deeply) and TV (Grange Hill; The Storyteller; Inspector Morse) (born Jan. 6, 1954 – died Mar. 18, 2008; age 54). Anthony Minghella died of a haemorrhage a week after a cancer operation. (Anthony Minghella c. 1970s Photo: Tony Meech)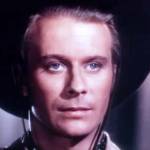 David Bruce (nee Marden Andrew McBroom)
American actor of TV (Beulah) and movies (The Mad Ghoul; Singapore Woman; Honeymoon Lodge; Calling Dr. Death; Lady on a Train; That Night With You; Young Daniel Boone; The Sea Wolf; The Smiling Ghost; The Great Plane Robbery; Ladies Courageous) (born Jan. 6, 1914 – died May 3, 1976; age 62). David Bruce died of a heart attack. (David Bruce 1945 Salome Where She Danced)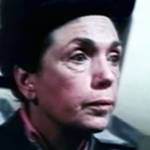 Helen Kleeb
American actress of movies & TV (Mamie Baldwin on The Waltons; Dennis the Menace; Dragnet; The Red Skelton Hour; Gunsmoke; Room 222; Bonanza; The Virginian; Death Valley Days; The Munsters; One Day at a Time; Pete and Gladys; The Deputy) (born Jan. 6, 1907 – died Dec. 28, 2003; age 96). Cause of death for Helen Kleeb is unknown. (Helen Kleeb 1971 They Call It Murder)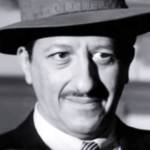 Henry Corden (nee Henry Cohen)
Canadian-American character and voice-over actor of movies & TV (Fred Flintstone on The Flintstones; The Doris Day Show; Hogan's Heroes; The Monkees; The Lawless Years; The Mary Tyler Moore Show; The Flying Nun; Peter Gunn; Mister Ed; My Favorite Martian) (born Jan. 6, 1920 – died May 19, 2005; age 85). Henry Corded died of emphysema. (Henry Corden 1961 Thriller)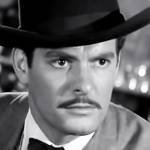 Edson Stroll (nee Edward Stroll)
American actor stage, TV (Virgil Edwards on McHale's Navy; The Twilight Zone; Simon & Simon; Dallas; Hotel; Dynasty; Sea Hunt), and movies (McHale's Navy; McHale's Navy Joins the Air Force; The Three Stooges in Orbit; Snow White and the Three Stooges; Bad Memories) (born Jan. 6, 1929 – died July 18, 2011; age 82). Edson Stroll died of cancer. (Edson Stroll 1960 Tombstone Territory)
*Images are public domain or Creative Commons licensed & sourced via Wikimedia Commons or Flickr, unless otherwise noted*