January 20th Birthdays
If you were born on January 20th you share a birthday with these famous people: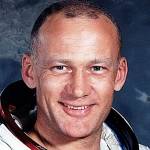 Buzz Aldrin is 89 (nee Edwin E. Aldrin Jr.)
American engineer, WWII jet fighter pilot, Apollo 11 and Gemini 12 astronaut, second person to walk on the moon, author (Reaching for the Moon; Return to Earth; Magnificent Desolation; Look to the Stars), and septuagenarian born January 20, 1930. (Buzz Aldrin 1969 Photo: NASA)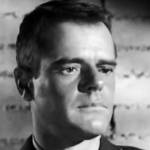 Jack Grinnage (nee Jack Eugene Stewart)
American actor of TV (Kolchak: The Night Stalker; Gunsmoke; Wagon Train; The Silent Service; Laredo; The Twilight Zone; The Rifleman; The Beverly Hillbillies; The Munsters; Hotel; Starsky and Hutch; Scrubs; Lou Grant) and movies (Wolf Larsen), born January 20, 1931. (Jack Grinnage 1965 12 O'Clock High)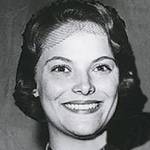 Carol Heiss Jenkins is 79 (nee Carol Elizabeth Heiss)
World Figure Skating Hall of Fame septuagenarian American retired figure skater, Ladies World Champion 5 years in a row (1956-1960), 2-time Olympic medalist (1956 silver & 1960 gold), and the first female figure skater to land a double axel, born January 20, 1940. (Carol Heiss Jenkins 1960 Photo: UPI)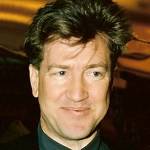 David Lynch is 73
American screenwriter, producer, director of TV (Twin Peaks;) documentaries, and movies (The Elephant Man; Blue Velvet; Mulholland Drive; Eraserhead; Wild at Heart; Lost Highway; Twin Peaks: Fire Walk With Me), and senior born January 20, 1946. (David Lynch 1990 Photo: Georges Biard)
Daniel Benzali is 69
Brazilian-American senior, actor of stage (Sunset Boulevard), TV (Ted Hoffman on Murder One; Robert Quinn on The Agency; NYPD Blue; L.A. Law; Theo Hoffman on General Hospital; Jericho; Falcon Crest), and movies (A View to a Kill; Murder at 1600; White Nights; Heist; Screwed; Messenger of Death; Dead Heat), born January 20, 1950.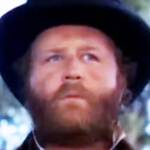 Blue Deckert is 68 (nee Edward Louis Blue Deckert)
American character actor of TV (Coach Mac McGill on Friday Night Lights; The Event; Private Practice; Dallas; Walker, Texas Ranger) and movies (Black Snow; Getting Even; Lone Star Bar & Grill; Nadine; The Curse of Inferno; The Rookie; The Stepfather), born January 20, 1951. (Blue Deckert 1986 Houston: The Legend of Texas)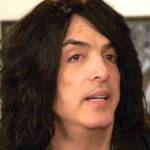 Paul Stanley is 67 (nee Stanley Bert Eisen; "The Starchild")
American bass guitarist, songwriter, singer & actor of musical theater (The Phantom of the Opera), with glam-rock band Kiss (Shout It Out Loud; Detroit Rock City; I Was Made for Lovin' You;Rock and Roll All Nite; Hard Luck Woman), and senior born January 20, 1952. (Paul Stanley 2007 Photo: Phil Konstantin)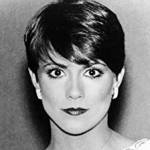 Colleen Zenk is 66 (aka Colleen Zenk-Pinter)
American senior, singer & actress of stage, TV (Barbara Ryan on As the World Turns from 1978-2010; Tainted Dreams; Thurston; Milgram and the Fastwalkers), and movies (Annie; About Scout; The Comedian; American Criminal; Christmas Evil), born January 20, 1953. (Colleen Zenk 1984 Photo)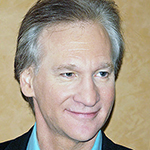 Bill Maher is 63 (nee William Maher)
Sixty-plus American comedian, actor, political commentator & host of TV (Real Time with Bill Maher; Politically Incorrect; Sara; Charlie Hoover; The Tonight Show with Jay Leno) and movies (Primary Colors; D.C. Cab; House II: The Second Story), born January 20, 1956. (Bill Maher 2007 Photo: David Shankbone)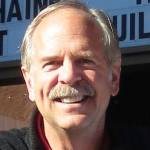 John Phillips Naber is 63
International Swimming Hall of Fame 60+ American retired swimmer and 5-time 1976 Montreal Olympics medalist (gold medal - 100 & 200 m backstroke, 4x200 m freestyle, & 4 x 100m medley; silver medal - 200 m freestyle), born January 20, 1956. (John Phillips Naber 2012 Photo: Mbx)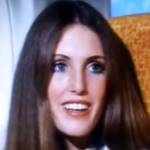 Elizabeth Stack is 62
American actress of TV (Cherie Manning on Love of Life; Quincy M.E.; Buck Rogers in the 25th Century; The Hardy Boys / Nancy Drew Mysteries) and movies (Rent Control), daughter of Robert Stack, born January 20, 1957. (Elizabeth Stack 1975 Murder on Flight 502)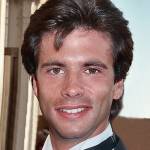 Lorenzo Lamas-Craig is 61 (Lorenzo Fernando Lamas)
American 60+ actor & host of TV (Lance on Falcon Crest; The Bold and the Beautiful; Renegade; Air America; The Immortal; Leave it to Lamas; California Fever) and movies (Body Rock; Snake Eater), son of Fernando Lamas & Arlene Dahl, born January 20, 1958. (Lorenzo Lamas 1989 Photo: Alan Light)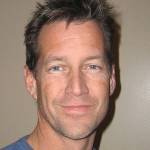 James Denton is 56 (nee James Thomas Denton Jr.)
55+ American actor of TV (Mike Delfino on Desperate Housewives; Mr. Lyle on The Pretender; Dr. Sam Radford on Good Witch; Philly; Threat Matrix; Devious Maids) & films (Beautiful Dreamer; Primary Colors; That Old Feeling; Face/Off), born January 20, 1963. (James Denton 2006 Photo: Tim Kretschmann)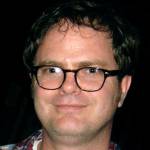 Rainn Wilson is 53
American 50+ producer, comedian & actor of TV (Dwight Schrute on The Office; Six Feet Under; One Life to Live; Backstrom), movies (Shimmer Lake; The Last Mimzy; The Rocker; My Super Ex-Girlfriend; America's Sweethearts), born January 20, 1966. (Rainn Wilson 2008 Photo: Romina Espinosa)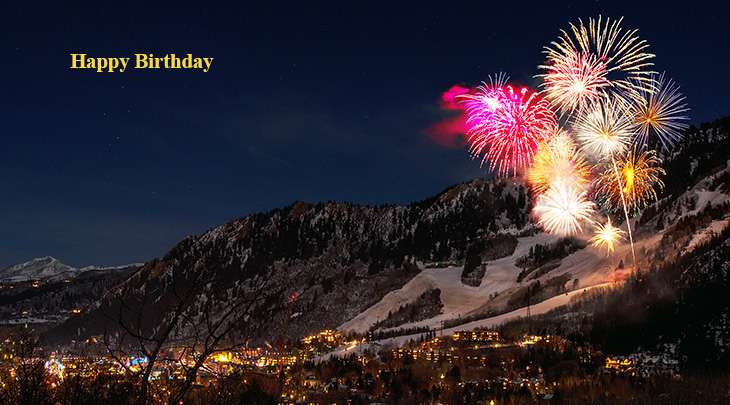 (Photo: Jamie Fenn via Unsplash)
Happy Birthday to everyone celebrating their birthday on January 20th!
And remembering
Arte Johnson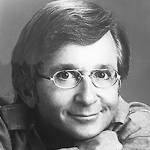 is 90
American character & voice over actor of movies (That Funny Feeling; Love at First Bite), TV (Don't Call Me Charlie; Rowan & Martin's Laugh-In; Glitter; General Hospital; Hennesey; Sally; It's Always Jan), game shows (The Hollywood Squares) (born Jan. 20, 1929. - died July 3, 2019; age 90). Arte Johnson died of bladder and prostate cancer. (Arte Johnson 1989 Photo)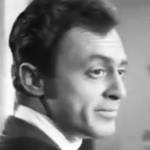 Peter Donat (nee Pierre Collingwood Donat)
Canadian-American actor of TV (Flamingo Road; The Brighter Day; Time Trax; The X-Files; Rich Man, Poor Man - Book II) and movies (The Bay Boy; The China Syndrome; The Babe; The Game; The Godfather: Part II; The Hindenburg; The Deep End; Red Corner) (born Jan. 20, 1928 - died Sept. 10, 2018; age 90). Peter Donat died of diabetes complications. (Peter Donat 1954 Seaway)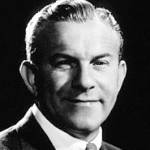 George Burns (nee Nathan Birnbaum)
Academy Award-winning American comedian, producer, and actor of vaudeville, radio, movies (The Sunshine Boys; Oh, God!; 18 Again!; We're Not Dressing; College Swing), and TV (The George Burns and Gracie Allen Show; The George Burns Show) (born Jan. 20, 1896 - died Mar. 9, 1996; age 100). George Burns died of cardiac arrest. (George Burns Photo: Insomnia Cured Here)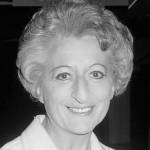 Joy Adamson (nee Friederike Viktoria Gessner)
Austrian-Hungarian artist, African wildlife conservationist, naturalist, and best-selling biographical author (Born Free: A lioness of two worlds; Elsa: The Story of a Lioness; Pippa: The Cheetah and Her Cubs; Joy Adamson's Africa), (born Jan. 20, 1910 - died Jan. 3, 1980; age 69). Joy Adamson was murdered. (Joy Adamson 1966 Photo: Jac. de Nijs / Dutch National Archives)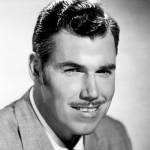 Slim Whitman (nee Otis Dewey Whitman Jr.)
Country Music Hall of Fame American folk & western guitarist, singer, and songwriter (Indian Love Call; Keep it a Secret; Rose Marie; China Doll; Secret Love; The Twelfth of Never; Singing Hills; The Cattle Call), and actor in the film Jamboree! (born Jan. 20, 1923 - died June 19, 2013; age 90). Slim Whitman died of heart failure. (Slim Whitman 1968 Photo: Fabry / Wil-Helm Agency)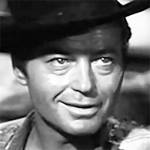 DeForest Kelley (nee Jackson DeForest Kelley)

American actor of TV (Dr. Leonard McCoy "Bones" on Star Trek; Bonanza; Zane Grey Theater) & movies (Gunfight at the O.K. Corral; Star Trek movies; Fear in the Night; Tension at Table Rock; The Law and Jake Wade; Warlock; Where Love Has Gone) (born Jan. 20, 1920 - died June 11, 1999; age 79). DeForest Kelley died of stomach cancer. (DeForest Kelley 1959 Black Saddle)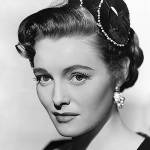 Patricia Neal (nee Patsy Louise Neal)
Tony and Academy Award-winning American actress of stage, TV (The Homecoming: A Christmas Story), and movies (Breakfast at Tiffany's; Hud; The Subject Was Roses; The Fountainhead; The Hasty Heart; Ghost Story; The Day the Earth Stood Still) (born Jan. 20, 1926 - Aug. 8, 2010; age 84). Patricia Neal died of lung cancer. (Patricia Neal 1952 Photo: Twentieth Century Fox)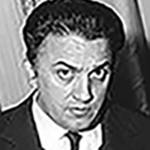 Federico Fellini
Italian artist, writer, actor, and multiple Academy Award-winning movie screenwriter & director (La Dolce Vita; Amarcord; 8 1/2; Fellini's Casanova; Sweet Charity; The Ways of Love; Four Ways Out; The Path of Hope; La Strada; Ginger and Fred) (born Jan. 20, 1920 - died Oct. 31, 1993; age 73). Federico Fellini died of a stroke. (Federico Fellino c 1957 Photo: Unknown)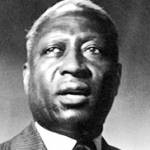 Lead Belly (nee Huddie William Ledbetter)
Rock & Roll Hall of Fame American folk, gospel, and blues musician, singer, and songwriter (Goodnight Irene; Cotton Fields; Kisses Sweeter Than Wine; Black Betty; The Midnight Special; Jean Harlow; Tight Like That; John Henry; Dancing With Tears in My Eyes) (born Jan. 20, 1888 - died Dec. 6, 1949; age 61). Lead Belly had ALS/Lou Gehrig's Disease before he died. (Lead Belly c. 1942 Photo)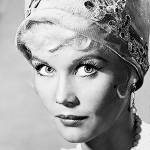 Dorothy Provine
American comedian, dancer, singer, and actress of movies (The Bonnie Parker Story; That Darn Cat!; The Great Race; Good Neighbor Sam; Who's Minding the Mint?) and TV (Rocky on The Alaskans; Pinky on The Roaring 20's) (born Jan. 20, 1935 - died Apr. 25, 2010; age 75). Dorothy Provine died of emphysema. (Dorothy Provine 1961 Photo: Warner Bros. Records)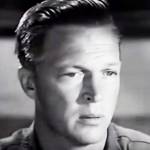 Alex Nicol (nee Alexander Livingston Nicol Jr.)
American movie & TV director (Tarzan; Daniel Boone; The Screaming Skull), and actor of stage, TV (The Law) and films (The Gilded Cage; Great Day in the Morning; The Redhead from Wyoming; Because of You; Air Cadet; Three Came Back; Ape; Bloody Mama) (born Jan. 20, 1916 - died July 29, 2001; age 85). Alex Nicol died of natural causes. (Alex Nicol 1952 Air Cadet)
*Images are public domain or Creative Commons licensed & sourced via Wikimedia Commons or Flickr, unless otherwise noted*