January 28th Birthdays
If you were born on January 28th you share a birthday with these famous people:
Nicholas Pryor is 83
Octogenarian American actor in movies (Risky Business; Smile; Airplane!) and TV (Beverly Hills, 90210; The Bronx Zoo; Eight is Enough; The Secret Storm; The Edge of Night; General Hospital; The Brighter Day; Another World; The Nurses; All My Children), born January 28, 1935. (Nicholas Pryor 1964 Photo: NBC TV)
Alan Alda
is 82 (nee Alphonso Joseph D'Abruzzo)
American Emmy Award-winning director, screenwriter and actor on TV (M*A*S*H; The West Wing, 30 Rock), movies (Paper Lion; Same Time, Next Year; The Aviator; The Longest Ride), and octogenarian senior citizen born Jan. 28, 1936. (Alan Alda 1973 M*A*S*H Photo: CBS TV | Wikimedia / PD)
John Beck is 75
American actor on TV (Dallas; Flamingo Road; Nichols; Santa Barbara; Days of Our Lives; Passions) and film (Sleeper; Rollerball; Pat Garrett and Billy the Kid; The Other Side of Midnight; Audrey Rose), voice actor, and septuagenarian senior citizen, born January 28, 1943. (John Beck 1971 Dan August Screenshot)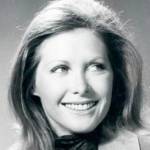 Susan Howard is 74 (nee Jeri Lynn Mooney)
Septuagenarian senior, American conservative activist, screenwriter, actress on TV (Donna Culver Krebbs on Dallas; Maggie Petrocelli on Petrocelli; Love, American Style) and in movies (Moonshine County Express; Sidewinder 1), born January 28, 1944. (Susan Howard 1975 Photo) 
Marthe Keller is 73
Swiss Septuagenarian senior citizen, opera spoken word performer & director, and actress in movies (Bobby Deerfield; Black Sunday; Marathon Man; The Amateur; Dark Eyes; Fedora; The Formula), on stage and TV, born January 28, 1945. (Marthe Keller 1983 Photo: Salzburger Festspiele CC 3.0)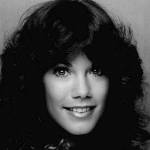 Barbi Benton is 68 (nee Barbara Lynn Klein)
American model (Playboy covers 1969, 1970, 1972 & 1985), country singer, actress on TV (Hee Haw; Pete's Place; Sugar Time!; Fantasy Island; The Love Boat) & in movies (Deathstalker), former girlfriend of Hugh Hefner, & senior born January 28, 1950. (Barbi Benton 1977 Sugar Photo: ABC TV)
Nick Price is 61 (nee Nicholas Raymond Leige Price)
60+ World Golf Hall of Fame South African Zimbabwean professional golfer with 3 major championships wins (1992 & 1994 PGA Championship; 1994 Open Championship), 1993 & 1994 PGA Player of the Year, born January 28, 1957. (Nick Price 2008 Photo: Keith Allison)  
Harley Jane Kozak is 61 (nee Susan Jane Kozak)
Agatha Award-winning 60+ American mystery novelist (Dating Dead Men) and actress of TV (Santa Barbara; Harts of the West; Texas; Knightwatch; Guiding Light) and movies (Parenthood; When Harry Met Sally), born January 28, 1957. (Harley Jane Kozak Photo: HarleyJaneKozak.com)
Sarah McLachlan is 50
50+ Canadian Juno & Grammy Award-winning pianist & singer-songwriter (Angel; I Will Remember You; One Dream; Building a Mystery; Ordinary Miracle; Possession; Sweet Surrender; World on Fire; Fallen; Adia) born January 28, 1968. (Sarah McLachlan 2010 Photo: Simon Fraser University)
Marnie McBean is 50
Canadian Sports Hall of Fame 4-time Olympic medal-winning rower (1992 Barcelona Olympics - coxless pairs & eights gold medalist; 1996 Atlanta Olympics - double sculls gold medal & quadruple sculls bronze medalist), born January 28, 1968.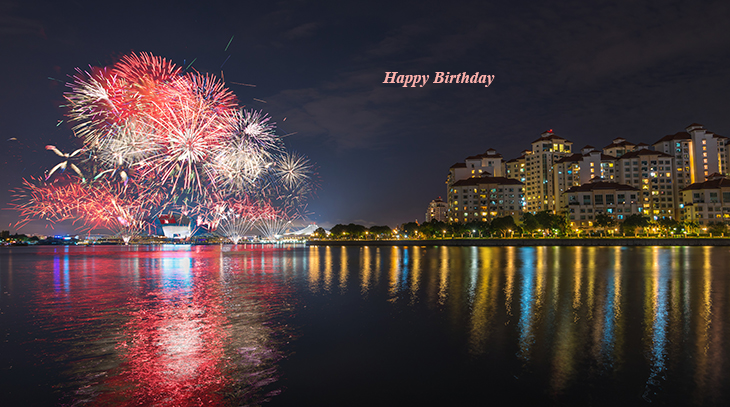 (Photo: via StockSnap)
Happy Birthday to everyone celebrating their birthday on January 28, 2018!
And remembering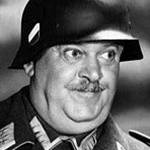 John Banner (nee Johann Banner)
Austrian-American actor of TV (Hogan's Heroes; The Chicago Teddy Bears) & film (The Blue Angel; 36 Hours; The Argyle Secrets; Once Upon a Honeymoon; The Juggler; Operation Eichmann; The Fallen Sparrow; Guilty of Treason) (born Jan. 28, 1910 – died Jan. 28, 1973; age 63). John Banner died of an abdominal hemorrhage. (John Banner 1965 Hogan's Heroes Photo: CBS TV)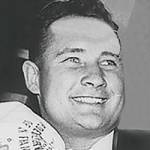 Parry O'Brien (nee William Patrick O'Brien)
American U.S. Olympic & National Track and Field Halls of Fame shot put champion, winner of 3 Olympic medals for shot put (1952 Helsinki Olympic Games gold; 1956 Melbourne Olympics gold; 1960 Rome Summer Olympics silver) (born Jan. 28, 1932 - died Apr. 21, 2007; age 75). Cause of death for Parry O'Brien was a heart attack. (Parry O'Brien 1959 Photo: Associated Press)
Colette (nee Sidonie-Gabrielle Colette)
French actress, mime, journalist, and Belle Époque novelist (Gigi; Mitsou; The Vagabond; Claudine at School; Claudine in Paris; Claudine Married; Claudine and Annie; Chéri; The Other Woman; Duo; The other one; La Chatte) (born Jan. 28, 1873 - died Aug. 3, 1954; age 81). Cause of death for Colette is unknown. (Colette c. 1890s Photo)
*Images are public domain or Creative Commons licensed & sourced via Wikimedia Commons or Flickr, unless otherwise noted*