January 28th Birthdays
If you were born on January 28th you share a celebrity birthday with these famous people: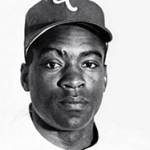 Bill White (nee William De Kova White)
American professional baseball player, MLB first baseman (New York / San Francisco Giants; St. Louis Cardinals – 1964 World Series Champions; Philadelphia Phillies), 7X Gold Glove winner, 8X MLB All-Star, TV & radio sportscaster, NL President, born January 28, 1934. (Bill White 1966)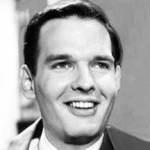 Nicholas Pryor (nee Nicholas David Probst; married Christine Belford)
American actor of movies (Risky Business; Smile; Airplane!) and TV (Beverly Hills, 90210; The Bronx Zoo; Eight is Enough; The Secret Storm; The Edge of Night; General Hospital; The Brighter Day; Another World; The Nurses; All My Children; East of Eden), born January 28, 1935. (Nicholas Pryor 1964: NBC)
Alan Alda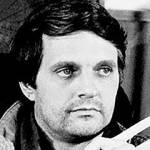 (nee Alphonso Joseph D'Abruzzo; son of Robert Alda)
American Emmy-winning director, screenwriter & actor of TV (Hawkeye Pierce on M*A*S*H; The West Wing; 30 Rock; ER), movies (Paper Lion; Same Time, Next Year; The Aviator; The Longest Ride; California Suite; Betsy's Wedding), born January 28, 1936. Brother of Antony Alda. (Alan Alda 1973: CBS TV)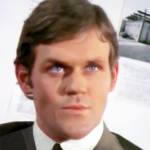 John Beck
American actor of TV (Mark Graison on Dallas; Sam Curtis on Flamingo Road; Nichols; Santa Barbara; Days of Our Lives; Passions) & film (Sleeper; Pat Garrett and Billy the Kid; Rollerball; The Other Side of Midnight; Audrey Rose), and voice over actor, born January 28, 1943. (John Beck 1971 Dan August)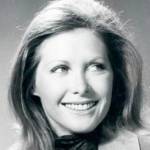 Susan Howard (nee Jeri Lynn Mooney; ex of Charles Howerton)
American actress of TV (Donna Culver Krebbs on Dallas; Maggie Petrocelli on Petrocelli; Love, American Style; Barnaby Jones; Marcus Welby, M.D.; Mannix; The Flying Nun; Iron Horse) and movies (Moonshine County Express; Sidewinder 1; Come the Morning), born January 28, 1944. (Susan Howard 1975 Photo)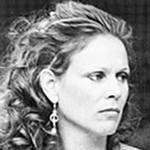 Marthe Keller (ex-partner of Philippe de Broca)
Swiss opera spoken word performer & director, actress of stage, TV (Wagner; Belle Époque), movies (Bobby Deerfield; Black Sunday; Marathon Man; The Amateur; Dark Eyes; The Formula; Seven Minutes; Fedora; Time of the Wolf), born January 28, 1945. (Marthe Keller 1983 Photo: Salzburger Festspiele)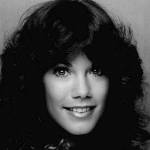 Barbi Benton (nee Barbara Lynn Klein)
American retired model (Playboy covers 1969, 1970, 1972 & 1985), country singer, actress of TV (Hee Haw; Pete's Place; Sugar Time!; Fantasy Island; The Love Boat), movies (Deathstalker), and one-time girlfriend of Hugh Hefner, born January 28, 1950. (Barbi Benton 1977 Sugar Photo: ABC TV)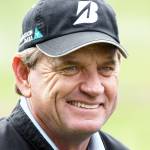 Nick Price (nee Nicholas Raymond Leige Price)
World Golf Hall of Fame South African Zimbabwean pro golfer, winner of the 1997 Byron Nelson Award & 3 major championships (1992 & 1994 PGA Championship; 1994 Open Championship), 1993 & 1994 PGA Tour Player of the Year, born January 28, 1957. (Nick Price 2008 Photo: Keith Allison)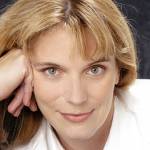 Harley Jane Kozak (nee Susan Jane Kozak)
Agatha Award-winning American mystery novelist (Dating Dead Men), actress of TV (Marty on Santa Barbara; Brett on Texas; Annabelle on Guiding Light; Harts of the West; Knightwatch; L.A. Law) and movies (Parenthood; When Harry Met Sally), born January 28, 1957. (HarleyJaneKozak.com Photo)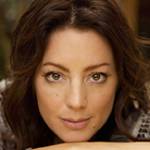 Sarah McLachlan 
Juno & Grammy Award-winning Canadian pianist & singer-songwriter (Angel; I Will Remember You; One Dream; Building a Mystery; Ordinary Miracle; Possession; Sweet Surrender; World on Fire; Fallen; Adia) born January 28, 1968. (Sarah McLachlan 2010 Photo: Simon Fraser University)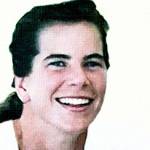 Marnie McBean 
Canadian Sports Hall of Fame 4-time Olympic medal-winning rower (1992 Barcelona Olympics – coxless pairs & eights gold medalist; 1996 Atlanta Olympics – double sculls gold medal & quadruple sculls bronze medalist), born January 28, 1968. (Marnie McBean Painting: A. Hamilton)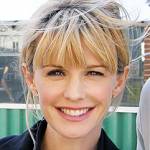 Kathryn Morris (ex of Johnny Messner)
American actress of TV (Lilly Rush on Cold Case; Pensacola: Wings of Gold; Reverie; Xena: Warrior Princess) and movies (Resurrecting the Champ; Mindhunters; Paycheck; Role of a Lifetime; Deterrence; Bone Tomahawk), born January 28, 1969. (Kathryn Morris 2008 Photo: yellowblade67)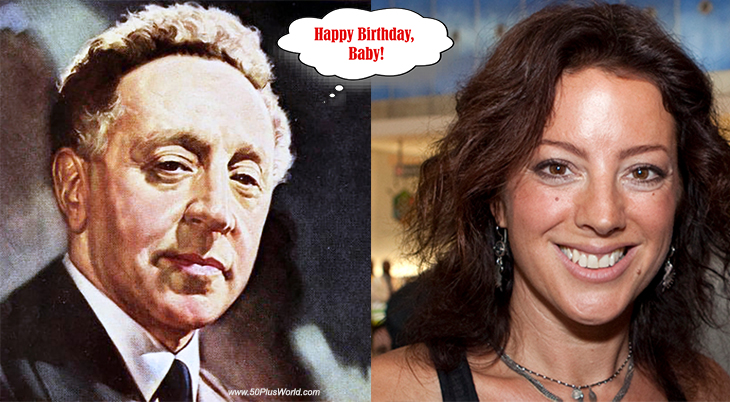 (Arthur Rubinstein Painting 1945 | Sarah McLachlan 2010: Anthony Quintano from Hackensack, U.S.)
Happy Birthday to everyone celebrating their birthday on January 28th!
Remember These January 28th Famous Birthdays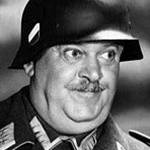 John Banner (nee Johann Banner)
Austrian-American actor of TV (Schultz on Hogan's Heroes; The Chicago Teddy Bears) & film (The Blue Angel; 36 Hours; The Argyle Secrets; Once Upon a Honeymoon; The Juggler; Operation Eichmann; The Fallen Sparrow; Guilty of Treason) (born Jan. 28, 1910 – died Jan. 28, 1973; age 63). John Banner had an abdominal hemorrhage. (John Banner 1965 Hogan's Heroes Photo: CBS)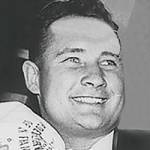 Parry O'Brien (nee William Patrick O'Brien)
American U.S. Olympic & National Track and Field Halls of Fame shot put champion, winner of 3 Olympic medals for shot put (1952 Helsinki Olympic Games gold; 1956 Melbourne Olympics gold; 1960 Rome Summer Olympics silver) (born Jan. 28, 1932 – died Apr. 21, 2007; age 75). Cause of death for Parry O'Brien was a heart attack. (Parry O'Brien 1959 Photo: Associated Press)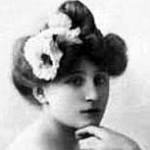 Colette (nee Sidonie-Gabrielle Colette)
French actress, mime, journalist, and Belle Époque novelist (Gigi; Mitsou; The Vagabond; Claudine at School; Claudine in Paris; Claudine Married; Claudine and Annie; Chéri; The Other Woman) (born Jan. 28, 1873 – died Aug. 3, 1954; age 81). Ex of Henry Gauthier-Villars, Henry de Jouvenet; ex-partner of Natalie Clifford Barney, Mathilde de Morny. (Colette c. 1890s)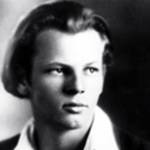 Jackson Pollock (nee Paul Jackson Pollock; married Lee Krasner)
American abstract expressionist artist, drip technique painter (Number 17A; Convergence; Blue Poles / Number 11, 1952; No. 5, 1946; Number 28, 1951; Number 19; Autumn Rhythm; The Deep) (born Jan. 28, 1912 – died Aug. 11, 1956; age 44). Jackson Pollock was under the influence of alcohol when he died in a single-car accident. (Jackson Pollock 1928: Smithsonian)
Robert McClure (aka Sir Robert John Le Mesurier McClure)
Irish-born Royal Navy officer, HMS Terror Arctic explorations, HMS Enterprise search to recover Franklin's lost Northwest Passage expedition; first to circumnavigate the Americas and the Northwest Passage as commander of the HMS Investigator, rescued by the HMS Resolute (born Jan. 28, 1807 – died Oct. 17, 1873) (Sir Robert McClure 1855: Stephen Pearce)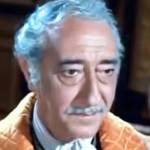 Arnold Moss
American character actor of stage, TV (Suspense; The Edge of Night), and movies (Mask of the Avenger; My Favorite Spy; Gambit; Jump Into Hell; Kim; Reign of Terror; Viva Zapata!; The 27th Day; Border Incident; Casanova's Big Night; Bengal Brigade; Salome) (born Jan. 28, 1910 – died Dec. 15, 1989; age 79). Arnold Moss died of lung cancer. (Arnold Moss 1967 Daniel Boone)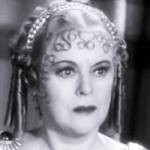 Mary Boland (nee Marie Anne Boland)
American film actress (Down to Their Last Yacht; Danger – Love at Work; Mama Loves Papa; Pride and Prejudice; Stingaree; Ruggles of Red Gap; There Goes the Groom; Artists and Models Abroad; Boy Trouble; New Moon; Nothing But Trouble; Guilty Bystander) (born Jan. 28, 1882 – died June 23, 1965; age 83). Mary Boland died of a heart attack. (Mary Boland 1936 College Holiday)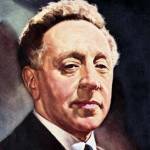 Arthur Rubinstein (nee Artur Rubinstein; father of John Rubinstein)
Polish-American classical musician, concert pianist (Berlin Philharmonic; Carnegie Hall), recording artist (Chopin Piano Concertos; Debussy; Ravel), film and movie soundtrack performer (Night Song; Follow the Boys; Song of Love) (born Jan. 28, 1887 – died Dec. 20, 1982; age 95). Grandfather of Michael Weston. (Arthur Rubinstein 1945 Photo: Cine-Mundial)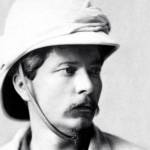 Sir Henry Morton Stanley (nee John Rowlands; married Dorothy Tennant)
Welsh-American soldier (American Civil War – Confederate & Union), Ethiopia, Spain, Middle East, & Central Africa journalist-explorer; Congo Basin explorer for Belgium's King Leopold II; Emin Pasha Relief Expedition leader; author (How I Found Livingstone; Through the Dark Continent) (born Jan. 28, 1841 – died May 10, 1904; age 63). (Henry Stanley 1872)
John Baskerville
English businessman, lacquerwork (japanning finish) manufacturer, Royal Society of Arts member, printing & paper innovator (wove paper); printer to the University of Cambridge (The Book of Common Prayer; Virgil; folio Bible), and typeface designer (Baskerville font) (born Jan. 28, 1707 – died Jan. 8, 1775; age 68). (John Baskerville 1774: James Millar)
*Images are public domain or Creative Commons licensed & sourced via Wikimedia Commons or Flickr, unless otherwise noted*