June 8th Birthdays
If you were born on June 8th you share a birthday with these famous people: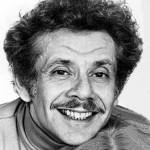 Jerry Stiller is 91 (nee Gerald Isaac Stiller)

Nonagenarian American comedian & actor of stage, TV (Arthur Spooner on The King of Queens; Frank Costanza on Seinfeld; Stiller & Meara; Tattinger's), and movies (The Taking of Pelham One Two Three; Nadine; Zoolander), & father of Ben Stiller (born June 8, 1927). (Jerry Stiller 1965 Photo)
Millicent Martin is 84
Tony Award-winning British-American singer & actress of stage, TV (Millicent; Downtown; Frasier; That Was the Week That Was), movies (Those Magnificent Men in Their Flying Machines; Alfie; Stop the World I Want to Get Off), and senior born June 8, 1934. (Millicent Martin 1985 Photo: Chris Hewitt)
James Darren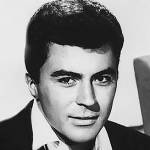 is 82 (nee James William Ercolani; "Moondoggie")
Octogenarian American singer (Goodbye Cruel World; Her Royal Majesty), actor of movies (Gidget; The Guns of Navarone; The Lively Set; For Those Who Think Young) and TV (Officer Jim Corrigon on T. J. Hooker; The Time Tunnel; Star Trek: Deep Space Nine) born June 8, 1936. (James Darren 1961 Photo)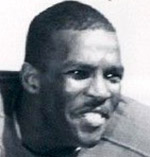 Herb Adderley is 79 (nee Herbert Allen Adderley)
American Pro Football Hall of Fame retired professional football player, NFL cornerback (Green Bay Packers, Dallas Cowboys) with 3 Super Bowl championships, born June 8, 1939. (Herb Adderley 1960 Photo: Photography Laboratory Information Services / Michigan State University)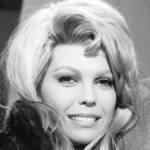 Nancy Sinatra Jr. is 78
American singer (These Boots Are Made for Walkin'; Somethin' Stupid; Summer Wine; Sugar Time; Bang Bang [My Baby Shot Me Down]), actress (Speedway; Get Yourself a College Girl; The Wild Angels; For Those Who Think Young), and septuagenarian born June 8, 1940. (Nancy Sinatra 1969 Photo)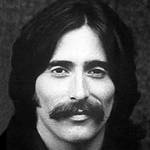 Chuck Negron is 76 (nee Charles Negron)
Septuagenarian American songwriter, singer solo and with Vocal Group Hall of Fame Three Dog Night (An Old Fashioned Love Song; Easy to Be Hard; Joy to the World; One; Shambala; Black and White; The Show Must Go On) born June 8, 1942. (Chuck Negron 1969 Photo: Contemporary PR)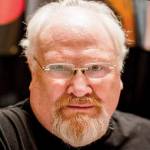 Colin Baker is 75
English actor of movies, TV (Paul Merroney on The Brothers; The Doctor on Doctor Who & Doctor Who: Real Time; Roads to Freedom; Cousin Bette; War & Peace; The Edwardians), and septuagenarian  born June 8, 1943. (Colin Baker 2014 Photo: Counse)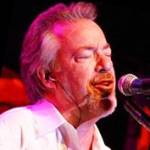 Boz Scaggs is 74 (nee William Royce Scaggs)
American septuagenarian, guitarist, songwriter, and singer solo (Lido Shuffle; Lowdown; Look What You've Done to Me; Miss Sun) & with the Steve Miller Band, born June 8, 1944. (Boz Scaggs 2006 Photo: Dwight McCann/Chumash Casino Resort / www.DwightMcCann.com)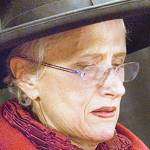 Sara Paretsky is 71
American short story writer (Windy City Blues), mystery novelist, author of the V.I. Warshawski female P.I. detective fiction books (Indemnity Only; Deadlock; Blood Shot; Blacklist; Killing Orders; Brush Back; Hard Time; Fallout), and septuagenarian (born June 8, 1947. (Sara Paretsky 2009 Photo: Mark Coggins)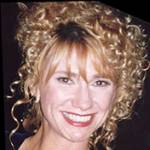 Kathy Baker is 68 (nee Katherine Whitton Baker)
American senior, actress of stage, TV (Dr. Jill Brock on Picket Fences; Boston Public; Medium; Jesse Stone movies), and films (The Right Stuff; Street Smart; Edward Scissorhands; Jennifer 8; The Cider House Rules; Cold Mountain; The Jane Austen Book Club) born June 8, 1950. (Kathy Baker 1993 Photo: Alan Light)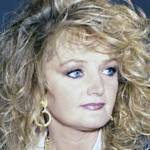 Bonnie Tyler is 67 (nee Gaynor Hopkins)
Husky-voiced Welsh rock singer (It's a Heartache; Total Eclipse of the Heart; Holding out for a Hero; Believe in Me; Lost in France; A Rockin' Good Way [To Mess Around and Fall in Love]; Making Love Out of Nothing at All; Turn Around), and senior born June 8, 1951. (Bonnie Tyler 1997 Photo: Nadir Chanyshev)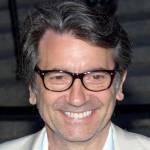 Griffin Dunne is 63 (nee Thomas Griffin Dunne)

American 60+ producer, screenwriter, director, & actor of movies (Head Over Heels; An American Werewolf in London; Baby It's You; Running on Empty; Addicted to Love; Practical Magic; Fierce People; Almost You) and TV (Trust Me; House of Lies), born June 8, 1955. (Griffin Dunne 2010 Photo: Gage Skidmore)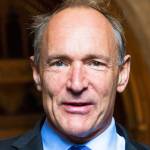 Tim Berners-Lee is 63 (aka Sir Timothy John Berners-Lee; aka TimBL)
British 60+ computer scientist and engineer who invented the World Wide Web and completed the first successful HTTP client-server communication in 1989, W3C & WSRI director, Open Data Institute founder, born June 8, 1955. (Tim Berners-Lee 2014 Photo: Paul Clarke)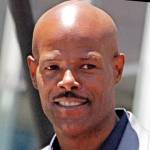 Keenen Ivory Wayans is 60
American 60+ screenwriter, director, comedian, host & actor of movies (Scary Movie; White Chicks; A Low Down Dirty Shame; I'm Gonna Git You Sucka; Star 80) and TV (In Living Color; The Keenan Ivory Wayans Show; For Love and Honor), born June 8, 1958. (Keenen Ivory Wayans 2013 Photo: Angela George)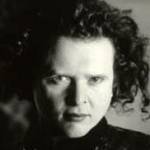 Mick Hucknall is 58 (nee Michael James Hucknall)
English 55+ lead singer-songwriter of blue-eyed soul & rock group Simply Red (Holding Back the Years; I You Don't Know Me By Now; Sunrise; The Right Thing; Fairground; It's Only Love; You Make Me Feel Brand New), born June 8, 1960. (Mick Hucknall 1989 Photo: Aaron Rapoport / Elektra)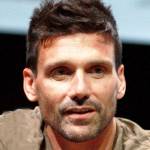 Frank Grillo is 53
50+ American actor of TV (Alvey Kulina on Kingdom; Hart Jessup on Guiding Light; Prison Break; For The People; The Shield; Battery Park; Blind Justice; The Gates) and movies (Captain America films; Collision; April's Shower; The Purge: Election Year), born June 8, 1965. (Frank Grillo 2013 Photo: Gage Skidmore)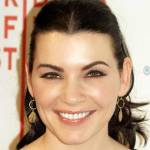 Julianna Margulies is 52

Emmy Award-winning 50+ American producer & actress of stage, TV (Carol Hathaway on ER; Alicia Florrick on The Good Wife; Dietland ) and movies (Ghost Ship; Evelyn; Traveller; Snakes on a Plane; The Big Day; A Price Above Rubies), born June 8, 1966. (Julianna Margulies 2009 Photo: David Shankbone)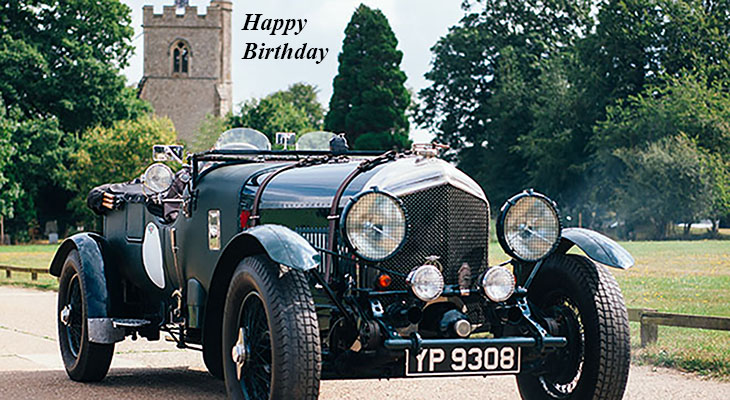 (Photo: Clem Onojeghuo via Unsplash)
Happy Birthday to everyone celebrating their birthday on June 8th!
And remembering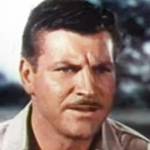 Robert Preston (nee Robert Preston Meservey)
Tony Award-winning American singer-actor of stage, movies (The Music Man; Victor Victoria; S.O.B.; Pacific Blackout; The Macomber Affair; Big City; How the West Was Won; Mame; Semi-Tough), and TV (Man Against Crime; The Chisholms; What's My Line?) (born June 8, 1918 - died Mar. 21, 1987; age 68). Robert Preston died of lung cancer. (Robert Preston 1949 Tulsa)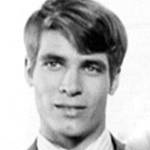 Don Grady (nee Don Louis Agrati)

American composer (The Phil Donahue Show theme song), musician, and actor of stage, TV (Robbie Douglas on My Three Sons; Dream Girl of '67; The Mickey Mouse Club; Mr. Novak; The Rifleman), and movies (The Wild McCullochs; Ma Barker's Killer Brood) (born June 8, 1944 - died June 27, 2012; age 68). Don Grady died of cancer. (Don Grady 1967 Photo: CBS TV)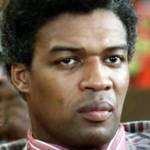 Bernie Casey (nee Bernard Terry Casey)
American NFL football player (San Francisco 49ers; LA Rams) and actor of movies (Guns of the Magnificent Seven; Sharkey's Machine, Never Say Never Again; Bill and Ted's Excellent Adventure; Another 48 Hours) & TV (Brian's Song; Bay City Blues) (born June 8, 1939 - died Sept. 19, 2017; age 78). Bernie Casey died of a stroke. (Bernie Casey 1975 Cornbread, Earl and Me)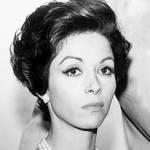 Dana Wynter (nee Dagmar Winter)

German-English actress of movies (The View from Pompey's Head; Invasion of the Body Snatchers; In Love and War; Shake Hands with the Devil; Sink the Bismarck!; The List of Adrian Messenger) and TV (The Man Who Never Was; The F.B.I.; Bracken) (born June 8, 1931 - died May 11, 2011; age 79). Dana Wynter died of congestive heart failure. (Dana Wynter 1965 Photo: NBC TV)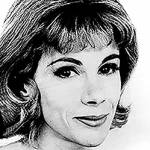 Joan Rivers (nee Joan Alexandra Molinsky)
Daytime Emmy Award-winning American screenwriter, comedian, actress & host of TV (The Late Show with Joan Rivers; The Joan Rivers Show; Fashion Police; In Bed With Joan; Another World; Fashion Police; Joan & Melissa: Joan Knows Best?) (born June 8, 1933 - died Sept. 4, 2014; age 81). Joan Rivers died of cerebral hypoxia. (Joan Rivers 1967 Photo: Rollins and Joffe Inc.)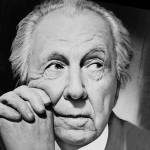 Frank Lloyd Wright (nee Frank Lincoln Wright)
American architect, developer of home design styles (Prairie; textile block; Usonian; organic homes - Graycliff; Fallingwater, Taliesin West), & author (In the Cause of Architecture) (born June 8, 1867 - died Apr. 9, 1959; age 91). Frank Lloyd Wright died after intestinal obstruction surgery. (Frank Lloyd Wright 1954 Photo: Al Ravenna, New York World-Telegram and the Sun)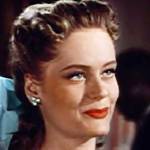 Alexis Smith (nee Margaret Alexis Fitzsimmons)
Canadian-American Tony Award-winning actress of stage, TV (Dallas; Hothouse), & movies (The Constant Nymph; Night and Day; Of Human Bondage; The Two Mrs. Carrolls; The Young Philadelphians; Once is Not Enough; Conflict; Night and Day) (born June 8, 1921 - died June 9, 1993; age 72). Alexis Smith died of brain cancer. (Alexis Smith 1946 Night and Day Trailer)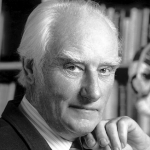 Francis Crick
English neuroscientist, biophysicist, and molecular biologist, winner of the 1962 Nobel Prize in Physiology or Medicine for discovering the structure of nucleic acids, co-discoverer of the structure of the DNA molecule (born June 8, 1916 - died July 28 2004; age 88). Francis Crick died of colon cancer. (Francis Crick 2004 Photo: Marc Lieberman)
*Images are public domain or Creative Commons licensed & sourced via Wikimedia Commons, Vimeo, or Flickr, unless otherwise noted*