June 22nd Birthdays
If you were born on June 22nd you share a birthday with these famous people: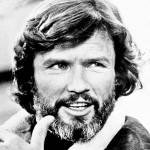 Kris Kristofferson is 83 (nee Kristoffer Kristofferson)

American musician, singer-songwriter (Me and Bobby McGee; Lovin' Her Was Easier; Help Me Make it Through the Night; For the Good Times; Sunday Morning Coming Down; Dreamer), actor (A Star is Born; Semi-Tough; Millenium; Lone Star) (born June 22, 1936). (Kris Kristofferson 1978 Photo: Magna Artists)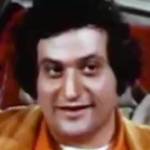 Michael Lerner is 78
Septuagenarian American character actor of TV (Ruby and Oswald; Clueless; Courthouse; Glee; Starsky and Hutch; Hill Street Blues) and movies (The Postman Always Rings Twice; Eight Men Out; Elf; Barton Fink; Coast to Coast; Godzilla), born June 22, 1941. (Michael Lerner 1973 Firehouse)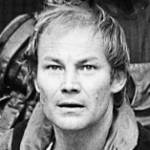 Klaus Maria Brandauer is 76 (nee Klaus Georg Steng)
Austrian actor of stage, TV (The Capelli Code; Quo Vadis?) & movies (The Salzburg Connection; Mephisto; Never Say Never Again; Out of Africa; The Russia House; Introducing Dorothy Dandridge), born June 22, 1944. (Klaus Maria Brandauer 1983 Photo: Weber / Archiv der Salzburger Festspiele)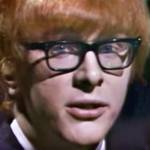 Peter Asher is 75
Grammy Award-wining English septuagenarian, Peter and Gordon singer (A World Without Love; I Go to Pieces; Lady Godiva; Nobody I Know), music talent manager, executive & producer (Linda Ronstadt, Cher, Diana Ross, Bonnie Raitt, & J. D. Souther) born June 22, 1944. (Peter Asher 1966 Hullaballoo)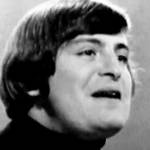 Howard Kaylan is 72 (nee Howard Kaplan; "Eddie")
American musician, singer, co-founder of Flo & Eddie and The Turtles (It Ain't Me Babe; Happy Together; You Know What I Mean; You Showed Me; Elenore; She's My Girl), columnist (Creem; Los Angeles Free Press), sci-fi writer, and septuagenarian born June 22, 1947. (Howard Kaylan 1966 Hullabaloo)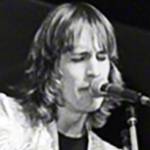 Todd Rundgren is 71
Septuagenarian American record producer (Meat Loaf; The Band), singer & songwriter (Hello It's Me; We Gotta Get You a Woman; I Saw the Light; Feet Don't Fail Me Now; Bang The Drum All Day; Good Vibrations) born June 22, 1948. (Todd Rundgren 1978 Photo: Mitchell Weinstock)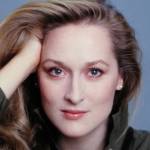 Meryl Streep is 70  (nee Mary Louise Streep)
Emmy & Academy Award-winning American actress (The Deer Hunter; Kramer vs. Kramer; Sophie's Choice; The French Lieutenant's Woman; Silkwood; Out of Africa; Postcards from the Edge; Mamma Mia!; The Bridges of Madison County), born June 22, 1949. (Meryl Streep 1970s Photo: Jack Mitchell)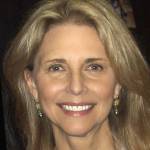 Lindsay Wagner is 70
American senior, former model, and Emmy Award-winning actress of TV (Jaime Sommers on The Bionic Woman & The Six Million Dollar Man; Scruples; A Peaceable Kingdom; Marcus Welby, M.D.) and movies (The Paper Chase; Young Again) born June 22, 1949. (Lindsay Wagner 2007 Photo: Johnmaxmena2)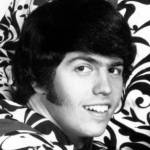 Alan Osmond is 70
American musician, songwriter, choreographer, & backing vocalist for The Osmonds family group (One Bad Apple; Yo-Yo; Double Lovin'; Down by the Lazy River), motivational speaker with multiple sclerosis, and senior citizen born June 22, 1949. (Alan Osmond 1971 Photo: MGM Records)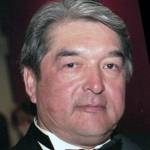 Graham Greene is 67
Native Canadian senior, actor of TV (Wolf Lake; Being Erica; Longmire; The Red Green Show; Northern Exposure; Defiance) and movies (Thunderheart; Dances With Wolves; Die Hard with a Vengeance; The Green Mile; Twilight Saga; Snow Dogs), born June 22, 1952. (Graham Greene 1998 Photo: Jared Purdy)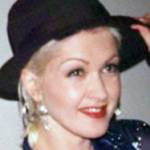 Cyndi Lauper is 66 (nee Cynthia Ann Stephanie Lauper)
Emmy, Tony, & Grammy Award-winning American Songwriters Hall of Fame singer (Girls Just Want to Have Fun; She Bop; Time After Time; True Colors; All Through the Night), Broadway composer (Kinky Boots), actress (Mad About You), & senior born June 22, 1953. (Cyndi Lauper 1989 Photo: lucascynnogue)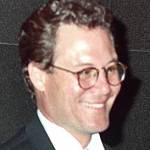 Chris Lemmon is 65 (nee Christopher Boyd Lemmon)

American actor of TV (Richard Phillips on Duet and Open House; Brothers and Sisters; Knots Landing; Thunder in Paradise), movies (That's Life!; Dad; Going Undercover; Airport '77; Swing Shift; Wishmaster), and son of Jack Lemmon, born June 22, 1954. (Chris Lemmon 1990 Photo: Alan Light)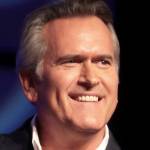 Bruce Campbell is 61
American producer & actor of TV (Sam Axe on Burn Notice; Ash vs. Evil Dead; The Adventures of Brisco County, Jr.; Autolycus on Hercules: The Legendary Journeys & Xena: Warrior Princess), movies (Maniac Cop; The Evil Dead), born June 22, 1958. (Bruce Campbell 2014 Photo: Gage Skidmore)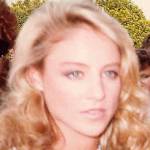 Tracy Pollan is 59
Fifty-five-plus American actress of TV (Ellen Reed on Family Ties; The Kennedys of Massachusetts; Spin City; Medium; The Abduction of Kari Swenson; Law & Order: Special Victims Unit), movies (A Stranger Among Us; Bright Lights, Big City). born June 22, 1960. (Tracy Pollan 1987 Photo: Alan Light)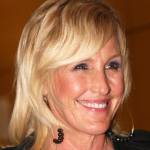 Erin Brokovich is 59 (nee Erin Pattee; aka Erin Brokovich-Ellis)
American law clerk for Masry & Vittoe that successfully sued Pacific Gas and Electric Company of California for environmental pollution, TV host (Final Justice with Erin Brokovich), and inspiration for the film Erin Brokovich, born June 22, 1960. (Erin Brokovich 2012 Photo: Eva Rinaldi / Erin Brokovich)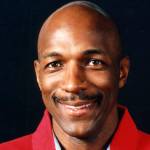 Clyde Drexler is 57 ("The Glide")
Naismith Memorial Basketball Hall of Fame American NBA basketball player (Portland Trail Blazers; Houston Rockets), 1995 NBA Champion and 10-time All-Star, & 1992 Barcelona Olympics basketball gold medalist, born June 22, 1962. (Clyde Drexler c 1998-2000 Photo: Special Collections UH Digital Library)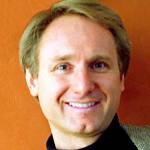 Dan Brown is 55 (nee Daniel Gerhard Brown)
Best-selling American thriller novelist, author of the Robert Langdon series (The Da Vinci Code; Angels & Demons; Deception Point; Digital Fortress; The Lost Symbol; Inferno; Origin), born June 22, 1964. (Dan Brown 2007 Photo: Philip Scalia)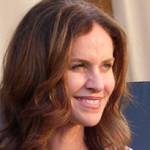 Amy Brenneman is 55

American actress of TV (Judge Amy Gray on Judging Amy; Dr. Violet Turner on Private Practice and Grey's Anatomy; NYPD Blue; Middle Ages; The Leftovers; Frasier) and movies (Daylight; Bye Bye Love; The Jane Austen Book Club; The Face of Love), born June 22, 1964. (Amy Brenneman 2009 Photo: Kristin Dos Santos)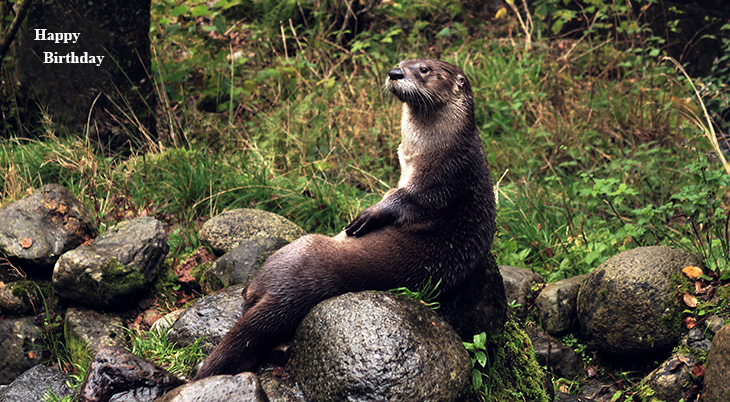 (Otter Photo: Victoria Alexander via Unsplash)
Happy Birthday to everyone celebrating their birthday on June 22nd!
And remembering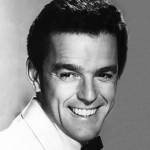 Gower Champion
Tony Award-winning American director & choreographer, actor and dancer of stage (Hello, Dolly!), TV (The Marge and Gower Champion Show), and movies, (Show Boat; Mr. Music; Lovely to Look At; Give a Girl a Break; Everything I have is Yours; Jupiter's Darling) (born June 22, 1919 – died Aug. 25, 1980; age 61). Gower Champion died of blood cancer. (Gower Champion 1954 Photo)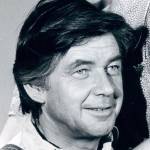 Ralph Waite
American director, actor of stage, TV (John Walton Sr. on The Waltons; The Mississippi; Carnivàle; Days of Our Lives; Roots; NCIS) and movies (Five Easy Pieces; The Pursuit of Happiness; The Bodyguard; Cliffhanger), and ordained minister (born June 22, 1928 – died Feb. 13, 2014; age 85). Ralph Waite died of natural causes. (Ralph Waite 1973 The Waltons Photo: CBS)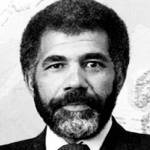 Ed Bradley (nee Edward Rudolph Bradley Jr.)
Peabody & Emmy Award-winning American TV news reporter, interviewer & correspondent for CBS (60 Minutes – 1984-2006; CBS Sunday Night News with Ed Bradley; CBS Reports), and White House correspondent (born June 22, 1941 – Nov. 9, 2006; age 65). Ed Bradley died of lymphocytic leukemia complications. (Ed Bradley 1982 60 Minutes Photo: CBS)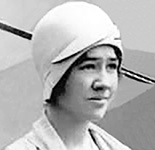 Anne Morrow Lindbergh (nee Anne Spencer Morrow)

International Women in Aviation Pioneer Hall of Fame American aviator, wife of Charles Lindbergh, mother of kidnapped baby Charles Lindbergh Jr., and author (Gift from the Sea; North to the Orient; Listen! The Wind) (born June 22, 1906 – died Feb. 7, 2001; age 94). Cause of death for Anne Morrow Lindbergh was a stroke. (Anne Morrow Lindbergh 1929 Photo: UPI)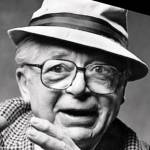 Billy Wilder (nee Samuel Wilder)
Academy Award-winning Austrian-Hungarian-American producer, director and screenwriter (Ninotchka; Double Indemnity; The Lost Weekend; Sunset Boulevard; Stalag 17; Some Like it Hot; The Apartment; Irma la Douce; The Front Page; Double Indemnity) (born June 22, 1906 – died Mar. 27, 2002; age 95). Billy Wilder died of pneumonia. (Billy Wilder Photo: Black Board)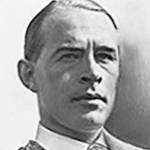 Erich Maria Remarque (nee Erich Paul Remark)

German-American writer and novelist (All Quiet on the Western Front; The Road Back; Three Comrades; Arch of Triumph; A Time to Love and a Time to Die; Spark of Life; The Black Obelisk; The Night in Lisbon) (born June 22, 1898 – died Sept. 25, 1970; age 72). Erich Maria Remarque had an aneurysm before dying of heart collapse. (Erich Maria Remarque 1929 Photo)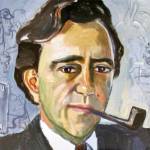 Joseph Papp (nee Joseph Papirofsky; "Joe")
American director & producer of TV, movies (Plenty), and Broadway theatre (Hair; The Pirates of Penzance; A Chorus Line), founder of The Public Theater in Manhattan and Shakespeare in the Park New York festival (born June 22, 1921 – died Oct. 31, 1991; age 70). Cause of death for Joseph Papp was prostate cancer. (Joseph Papp Portrait: Alice Neel; Portrait Photo: Cliff)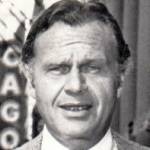 Bill Blass (nee William Ralph Blass)
Fashion Institute of Technology's Lifetime Achievement & Coty Award-winning American fashion designer (menswear, womenswear, swimwear, luggage, perfumes, Ford Contintental Mark automobiles) and art collector (born June 22, 1922 – died June 12, 2002; age 79). Bill Blass had oral/tongue cancer and throat cancer before his death. (Bill Blass 1972 Photo: Reporto)
*Images are public domain or Creative Commons licensed & sourced via Wikimedia Commons, Vimeo, or Flickr, unless otherwise noted*