March 25th Birthdays
If you were born on March 25th you share a celebrity birthday with these famous people: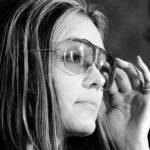 Gloria Steinem is 88
American author (Marilyn: Norma Jean; Doing Sixty & Seventy), journalist (New York magazine columnist; MS. magazine co-founder), feminist and activist (reproductive rights; civil rights; co-founder Women's Media Center) born March 25, 1934. (Gloria Steinem 1972 Photo: Leffler / Library of Congress)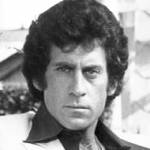 Paul Michael Glaser is 79 (nee Paul Manfred Glaser)
American actor of TV (Det. Dave Starsky on Starsky and Hutch; The Doctors; Dr. Peter Chernak on Love is a Many Splendored Thing; Love of Life; Ray Donovan) and film (Fiddler on the Roof; Butterflies Are Free; Something's Gotta Give), born March 25, 1943. (Paul  Michael Glaser 1976 Starsky and Hutch Photo: ABC TV)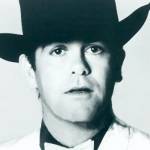 Elton John is 75 (nee Reginald Kenneth Dwight)
Academy, Tony and Grammy Award-winning English Rock and Roll Hall of Fame pianist, songwriter & singer (Candle in the Wind; Your Song; Goodbye Yellow Brick Road; Crocodile Rock; Philadelphia Freedom; Daniel; Rocket Man; Nikita), born March 25, 1947. (Elton John 1982 Photo: Geffen Records)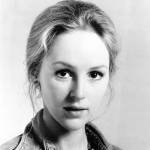 Bonnie Bedelia is 74 (nee Bonnie Bedelia Culkin)
American actress of TV (Camille Braverman on Parenthood; Capt. Kate McCafferty on The Division; Love of Life; Designated Survivor) &  film (Die Hard movies; The Big Fix; Heart Like a Wheel; Presumed Innocent; Fat Man and Little Boy), born March 25, 1948. (Bonnie Bedelia 1974 Photo: Warner Bros. TV)
American comedian and actress of stage, TV (Saturday Night Live; Sabrina, The Teenage Witch; Boston Legal), and movies (Club Paradise; Baby Boom; The Couch Trip; Feds; Troop Beverly Hills; Practical Magic; Mixed Nuts; A Mighty Wind; Casual Sex?), born March 25, 1953. (Mary Gross 1981 Photo: NBC)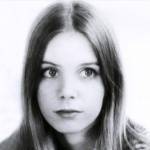 Jennifer Edwards is 65
American actress of TV (Heidi; My Three Sons; Spyder Games) and movies (The Man Who Loved Women; The Perfect Match; All's Fair; A Fine Mess; That's Life;  Sunset; Son of the Pink Panther; Overexposed; The Carey Treatment; S.O.B.), born March 25, 1957. (Jennifer Edwards 1974 Photo: Timex / NBC-TV)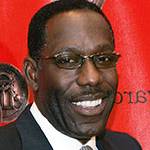 James McDaniel is 64
American actor of stage, TV (Lt. Arthur Fancy on NYPD Blue; All My Children; Detroit 1-8-7; Cop Rock; Life As We Know It; The Division; Orange is the New Black; The Night Shift; Sleepy Hollow), and movies (The Battle for Bunker Hill), born March 25, 1958. (James McDaniel 2006 Photo: Peabody Awards)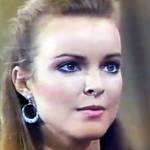 Marcia Cross is 60
American actress of movies & TV (Bree Van de Kamp Hodge on Desperate Housewives; Dr. Kimberly Shaw Mancini on Melrose Place; Everwood; Quantico; Knots Landing; Another World; The Edge of Night; One Life to Live; Youth & Consequences), born March 25, 1962. (Marcia Cross 1987 Promo: ABC)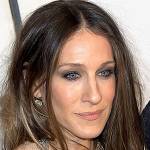 Sarah Jessica Parker is 57

Emmy Award-winning American actress of TV (Carrie Bradshaw on Sex and the City; Square Pegs; Divorce), and movies (Failure to Launch; Honeymoon in Vegas; Hocus Pocus; Striking Distance; If Lucy Fell; The First Wives Club), born March 25, 1965. (Sarah Jessica Parker 2009 Photo: David Shankbone)
Cathy Dennis is 53
British singer, songwriter for herself & other artists (Can't Get You Out of My Head; Toxic; I Kissed a Girl, Runaway [U & I]; About You Now; Never Had a Dream Come True; Sweet Dreams My LA Ex; Anything is Possible; Come Into My World), born March 25, 1969.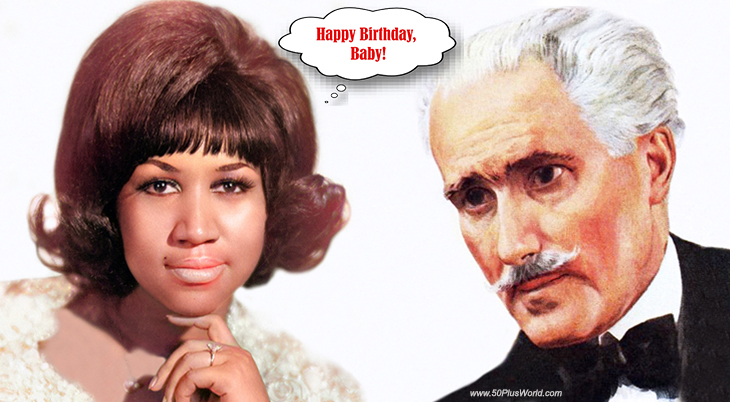 (Aretha Franklin 1968: Atlantic Records [colorized] | Arturo Toscanini 1944: RCA Victor)
Happy Birthday to everyone celebrating their birthday on March 25th!
Remember These March 25th Famous Birthdays
Grammy Award-winning Rock & Roll Hall of Fame American songwriter & singer (Respect; Think; Who's Zoomin' Who?; Chain of Fools; Freeway of Love; Baby I Love You; Spanish Harlem; I Knew You Were Waiting [For Me]; A Natural Woman; Ain't No Way) (born Mar. 25, 1942 – died Aug. 16, 2018; age 76). Aretha Franklin died of a pancreatic tumor. (Aretha Franklin 1960s: Rhino)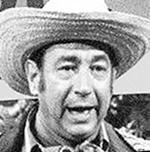 Howard Cosell (nee Howard William Cohen; "The Mouth That Roared")

American sports journalist, boxing ringside commentator, sports broadcaster and host of radio and television (NFL Monday Night Football; ABC Sportsbeat; ABC's Wide World of Sports; World Series; Battle of the Network Stars) (born Mar. 25, 1918 – died Apr. 23, 1995; age 77). Howard Cosell died of a cardiac embolism. (Howard Cosell 1973 The Flip Wilson Show Photo: NBC)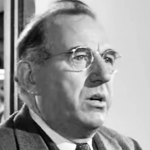 Ed Begley Sr. (nee Edward James Begley)
Tony & Academy Award-winning American actor of radio, stage, TV (Leave it to Larry; Guiding Light; Secrets of Pirates Inn; Dr. Kildare), and movies (12 Angry Men; Sweet Bird of Youth; The Unsinkable Molly Brown; Hang 'Em High; Sorry, Wrong Number; The Turning Point) (born Mar. 25, 1901 – died Apr. 28, 1970; age 69). Ed Begley died of a heart attack. (Ed Begley 1952 Deadline, U.S.A.)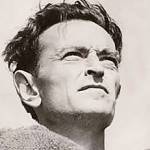 David Lean

English Oscar-winning movie screenwriter, producer, editor, & director (Lawrence of Arabia; Doctor Zhivago; Brief Encounter; Oliver Twist; A Passage to India; The Bridge on the River Kwai; Hobson's Choice; Summertime; Great Expectations; Pygmalion; Blithe Spirit) (born Mar. 25, 1908 – died Apr. 16, 1991; age 83). (David Lean c 1946 Photo: Photofest / Eagle-Lion Distribution)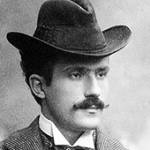 Arturo Toscanini
Italian classical music cellist, conductor & music director of radio broadcasts, concerts & operas (La Scala; Teatro Carignano; Metropolitan Opera; New York Philharmonic; NBC Symphony Orchestra; Bayreuth; Salzburg Festival; Palestine Orchestra) (born Mar. 25, 1867 – died Jan. 16, 1957; age 89). Arturo Toscanini died after a stroke. (Arturo Toscanini c. 1900 Photo)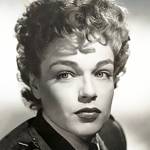 Simone Signoret (nee Simone Henriette Charlotte Kaminker)
Emmy, BAFTA, Cesar, & Academy Award-winning French actress of TV and movies (Room at the Top; Ship of Fools; Gunman in the Streets; The Adultress; Madame Rosa;  The Deadly Affair; The Sea Gull; Term of Trial) (born Mar. 25, 1921 – died Dec. 31, 1985; age 65). Simone Signoret died of pancreatic cancer. (Simone Signoret 1948 Against the Wind Photo: Ealing Studios)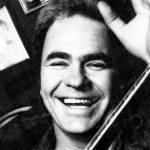 Hoyt Axton
American folk and country music guitarist, singer, &songwriter (Joy to the World; When the Morning Comes; Never Been to Spain; The Pusher), actor of TV (The Rousters) and movies (The Black Stallion; Smoky; Heart Like a Wheel; Liar's Moon; Gremlins; Disorganized Crime) (born Mar. 25, 1938 – died Oct. 26, 1999; age 61). Hoyt Axton died of a heart attack. (Hoyt Axton 1976 Photo)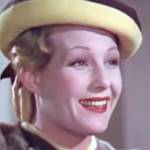 Binnie Barnes (nee Gertrude Maud Barnes)
English film actress (The Trouble With Angels; The Private Life of Henry VIII; The Lady is Willing; Angels With Broken Wings; Diamond Jim; Rendezvous; Holiday; One Exciting Adventure; The Last of the Mohicans; This Thing Called Love; Three Smart Girls; The Time of Their Lives; The Charming Deceiver) (born Mar. 25, 1903 – died July 27, 1998; age 95). (Binnie Barnes 1938 The Divorce of Lady X) 
Jean Rogers (nee Eleanor Dorothy Lovegren)
American film actress (Backlash; Flash Gordon; Pacific Rendezvous; Fighting Back; Speed to Spare; Whistling in Brooklyn; Swing Shift Maisie; Hot Cargo; Sunday Punch; Design for Scandal; Dr. Kildare's Victory; Gay Blades; Mysterious Crossing; The Strange Mr. Gregory) (born Mar. 25, 1916 – died Feb. 24, 1991; age 74). Jean Rogers died after surgery. (Jean Rogers 1943 A Stranger in Town)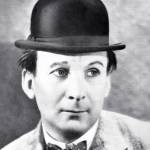 El Brendel (nee Elmer Goodfellow Brendel)
American comedian & actor of vaudeville, silent films (Wings; Man of the Forest; You Never Know Women; Arizona Bound; Too Many Crooks),& classic movies (Just Imagine; Mr. Lemon of Orange; New Movietone Follies of 1930; The Big Trail; Delicious; The Spider) (born Mar. 25, 1890 – died Apr. 9, 1964; age 74). El Brendel died of a heart attack. (El Brendel 1931: Hal Phyfe)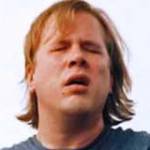 Jeff Healey (nee Norman Jeffrey Healey)
Blind Canadian rock & blues guitarist, songwriter, & singer (Angel Eyes; Confidence Man; Stuck in the Middle with You; See the Light; I Think I Love You Too Much; How Long Can a Man Be Strong; Lost in Your Eyes; Cruel Little Numbers) (born Mar. 25, 1966 – died Mar. 2, 2008; age 41). Jeff Healey died of sarcoma (cancer). (Jeff Healey 2008: Masahiro Sumori)
*Images are public domain or Creative Commons licensed & sourced via Wikimedia Commons, Vimeo, or Flickr, unless otherwise noted*