July 29th Birthdays
If you were born on July 29th you share a celebrity birthday with these famous people: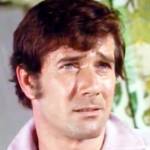 Robert Fuller is 90 (nee Leonard Leroy Lee; married Jennifer Savidge)

American actor of TV (Jess Harper on Laramie; Dr. Kelly Brackett on Emergency & Adam-12; Cooper Smith on Wagon Train) and movies (Return of the Magnificent Seven; Mustang Country; Incident at Phantom Hill; The Gatling Gun; The Hard Ride), born July 29, 1933. (Robert Fuller 1971 Dan August)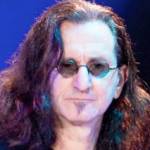 Geddy Lee is 70 (nee Gary Lee Weinrib)
Canadian guitarist, songwriter & lead singer for Rock & Roll Hall of Fame band Rush (Closer to the Heart; New World Man; Fly by Night; In the Mood; Show Don't Tell; Dreamline; Stick It Out; Test for Echo; Tom Sawyer), born July 29, 1953. (Geddy Lee 2011 Photo: Vtpeters at English Wikipedia)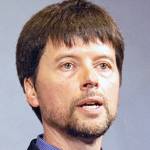 Ken Burns is 70 (nee Kenneth Lauren Burns)
Emmy Award-winning American producer, screenwriter, & director of documentary movies (The Central Park Five; Huey Long; Brooklyn Bridge) and TV miniseries (The Civil War; Baseball; The Roosevelts; The Dust Bowl), born July 29, 1953. (Ken Burns 2002 Photo: Jim Wallace / Smithsonian Institution)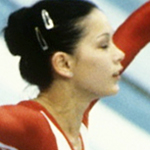 Nellie Kim is 66 (married Valery Movchan)
International Gymnastics Hall of Fame 60+ Soviet Russian gymnast, 5x Olympic gymnastics gold medalist (1976 Montreal – Team, Vault, & Floor; 1980 Moscow – Floor), born July 29, 1957. (Nellie Kim 1980 Photo: RIA Novosti archive, image #497574 / Vladimir Fedorenko / CC-BY-SA 3.0)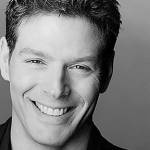 Kevin Spirtas is 61

American actor of TV (Dr. Craig Wesley on Days of Our Lives; Tim Burke on Valley of the Dolls; Tom Gallagher on Rituals; One Life to Live; The Young and the Restless; Hustling; Winterthorne) and movies (Friday the 13th Part VII), born July 29, 1962. (Kevin Spirtas Photo: Courtesty KevinSpirtas.com)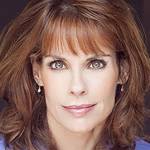 Alexandra Paul is 60
American model & actress of TV (Stephanie Holden on Baywatch; Melrose Place; L.A. Firefighters; Amy Hastings in Perry Mason TV films), movies (The Paper Boy; Christine; American Flyers; Dragnet), and health coach born July 29, 1963. (Alexandra Paul Photo: By permission of Alexandra Paul)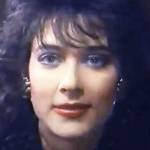 Lisa Peluso is 59
American actress of TV (Ava Rescott Masters on Loving; Wendy Wilkins Carter on Search For Tomorrow; Lila Hart Winthrop on Another World & As the World Turns; Libby Wheeler on Somerset; One Life to Live) & movies (Saturday Night Fever), born July 29, 1964. (Lisa Peluso 1989 Loving Promo: ABC)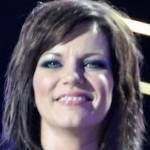 Martina McBride is 57 (nee Martina Mariea Schiff)

American country-pop record producer, songwriter & singer (My Baby Loves Me; Wild Angels; A Broken Wing; Wrong Again; I Love You; Blessed; This One's for the Girls; Still Holding On; Happy Girl; Whatever You Say; In My Daughter's Eyes), born July 29, 1966. (Martina McBride 2010 Photo: salva1745)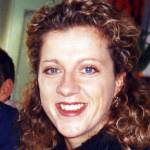 Sally Gunnell is 57
English track & field athlete, 400m hurdler and 2-time Olympic medalist at the 1992 Barcelona, Spain Summer Olympic Games (Gold – 400m hurdles; Bronze – 4x400m relay), and 1993 400m Hurdles World Champion, born July 29, 1966. (Sally Gunnell 1995 Photo: Electric Tapir)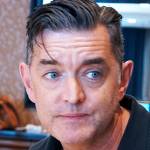 Timothy Omundson is 54
American actor of TV (Carlton Lassiter on Psych; Sean Potter on Judging Amy; Galavant; Jericho; Xena: Warrior Princess; Deadwood) and movies (Down With Love; Swordfish; Carter & June; Wild Honey; Mission: Impossible III; Crazy), born July 29th, 1969. (Timothy Omundson 2013 Photo: Sue Lukenbaugh)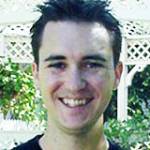 Wil Wheaton is 51 (nee Richard William Wheaton III)
American actor of TV (Wesley Crusher on Star Trek: The Next Generation; The Big Bang Theory; Eureka; The Guild) and films (Stand By Me; The Liars' Club; Flubber; Toy Soldiers; Foreign Correspondents; Pie in the Sky; The Buddy System; The Curse; December), born July 29, 1972. (Wil Wheaton 2001 Photo)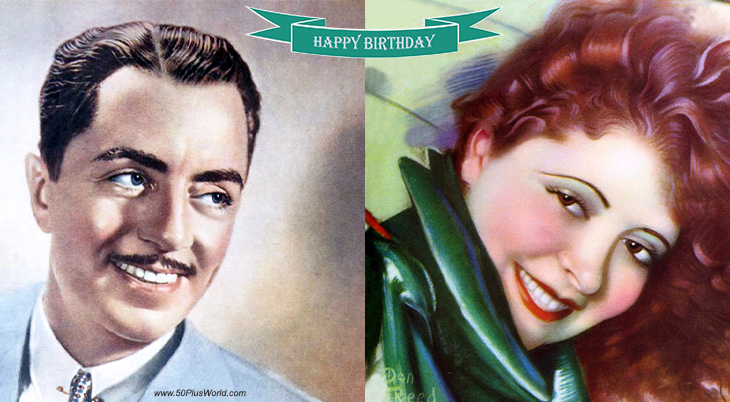 (William Powell: Stars and Films of 1937 | Clara Bow 1929: Don Reed)
Happy Birthday to everyone celebrating their birthday on July 29th!
Remember These July 29th Famous Birthdays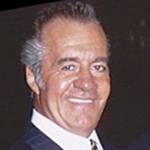 Tony Sirico (nee Genaro Anthony Sirico Jr.)
Reformed convicted criminal, and American actor of TV (Paulie "Walnuts" Gualtieri on The Sopranos; Family Guy) and movies (Goodfellas; 29th Street; It Had To Be You; Mighty Aphrodite; Dead Presidents; Cop Land; The Last Fight; Mob Queen; Sarah Q; Wonder Wheel) (born July 29, 1942 – died July 8, 2022; age 79). (Tony Sirico 2000: Patrick McMullan / Peabody Awards)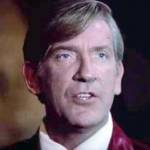 David Warner (partner of Lisa Bowerman)
Emmy-winning English actor of TV (Masada) & films (Time After Time; The Omen; The Disappearance; The Island; The Lost World; Time Bandits; Star Trek V: The Final Frontier; The French Lieutenant's Woman; TRON; Scream 2; Wing Commander; Age of Innocence; Nightwing; The Thirty Nine Steps) (born July 29, 1941 – died July 24, 2022; age 80). (David Warner 1988 Waxwork Trailer)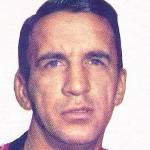 Ted Lindsay (nee Robert Blake Theodore Lindsay; "Terrible Ted")
Hockey Hall of Fame Canadian hockey player, NHL left wing forward (Detroit Red Wings – 4 Stanley Cups 1950, 1952, 1954, 1955; Chicago Black Hawks) with over 800 points, 1950 Art Ross Trophy, NHLPA co-founder (born July 29, 1925 – died Mar. 4, 2019; age 93). Cause of death for Ted Lindsay is unknown. (Ted Lindsay 1959 Topps Gumm Cards Photo)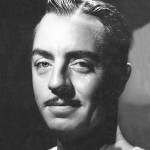 William Powell (married Diana Lewis; ex of Carole Lombard, Eileen Wilson)
American film actor (Nevada; The Great Gatsby; Beau Geste; Romola; Desert Gold; Partners in Crime; Sherlock Holmes; The Canary Murder Case; Rendezvous; The Great Ziegfeld; My Man Godfrey; After the Thin Man; Life With Father; Mister Roberts; The Senator Was Indiscreet) (born July 29, 1892 – died Mar. 5, 1984; age 91). Partner of Jean Harlow. (William Powell 1936: George Hurrell)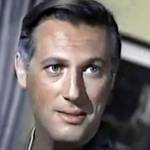 Lloyd Bochner (father of Hart Bochner)

Canadian actor of radio, stage, TV (CI Neil Campbell on Hong Kong; Cecil Colby on Dynasty; The Richard Boone Show; Folio; Encounter), and movies (Harlow; Point Blank; Tony Rome; The Detective; The Horse in the Gray Flannel Suit; The Lonely Lady; Millenium) (born July 29, 1924 – died Oct. 29, 2005; age 81). Lloyd Bochner died of cancer. (Lloyd Bochner 1965 Kraft Suspense Theatre)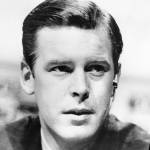 Peter Jennings (son of Charles Jennings; ex of Kati Marton)
Canadian-American documentary screenwriter, broadcast journalist and anchor of ABC World News Tonight (1983-2005), previously local Ottawa, Ontario newscaster with CJOH-TV, and Saturday Date dance show host (born July 29, 1938 – Aug. 7, 2005; age 67). Cause of death for Peter Jennings was lung cancer complications. (Peter Jennings 1968 Photo:  ABC News)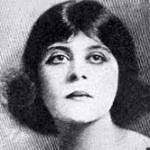 Theda Bara (nee Theodosia Burr Goodman; married Charles Brabin)
American early film actress & sex symbol "The Vamp" (A Fool There Was; Cleopatra; The Unchastened Woman; Romeo and Juliet; Carmen; Salome; Madame Du Barry; The Vixen; When a Woman Sins; East Lynne; Madame Mystery) (born July 29, 1885 – died Apr. 7, 1955; age 69). Theda Bara died of stomach cancer. (Theda Bara 1928 Picture Play Magazine)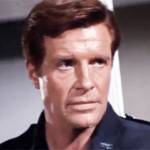 Robert Horton (nee Mead Howard Horton Jr.; ex of Barbara Ruick)

American singer & actor of musical theater, TV (Flint McCullough on Wagon Train; A Man Called Shenandoah; Whit McColl on As the World Turns; Drake McHugh on Kings Row) and movies (Prisoner of War; Apache War Smoke; The Green Slime) (born July 29, 1924 – died Mar. 9, 2016; age 91). Robert Horton died of natural causes. (Robert Horton 1968 The Green Slime)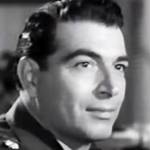 Stephen McNally (nee Horace Vincent McNally)
American actor of TV (Target: The Corruptors) & movies (Magnificent Doll; Johnny Belinda; Winchester '73; Woman in Hiding; No Way Out; Air Cadet; Iron Man; The Lady Pays Off; Split Second; Requiem for a Gunfighter; Criss Cross; Tribute to a Bad Man; The Raging Tide; Thirty Seconds Over Tokyo) (born July 29, 1911 – died June 4, 1994; age 82). (Stephen McNally 1951 Air Cadet)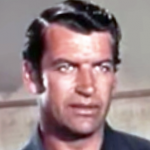 Richard Egan (married Patricia Hardy)

American actor of TV (Jim Redigo on Empire & Redigo; Samuel Clegg II on Capitol) and movies (The View from Pompey's Head; Tension at Table Rock; Love Me Tender; A Summer Place; Pollyanna; Esther and the King; The 300 Spartans) (born July 29, 1921 – died July 20, 1987; age 65). Richard Egan died of prostate cancer. (Richard Egan 1956 Tension at Table Rock Trailer)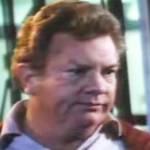 Charles Hallahan
American actor of TV (Capt. Charles Devane on Hunter; The Paper Chase; Grace Under Fire) and movies (Going in Style; Nightwing; Twilight Zone: The Movie; Silkwood; Vision Quest; Dante's Peak; The Thing; Ambushed; The Fan; The Rich Man's Wife) (born July 29, 1943 – died Nov. 25, 1997; age 54). Charles Hallahan died of a heart attack. (Charles Hallahan 1987 Fatal Beauty Trailer)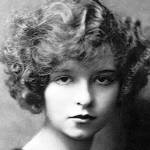 Clara Bow (The "It" Girl; married Rex Bell)
American actress of silent & classic films (Hoopla; It; Wings; True to the Navy; Children of Divorce; Kid Boots; Call Her Savage; No Limit; Her Wedding Night; Paramount on Parade; The Runaway; Dangerous Curves; The Wild Party; Kick In) (born July 29, 1905 – died Sept. 27, 1965; age 60). Ex-fiancé of Gilbert Roland, Victor Fleming, Harry Richman. (Clara Bow 1921: Nicholas Muray)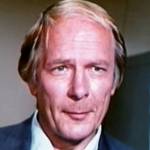 Frank Marth
American actor of movies (Pendulum) & TV (Ben Fraser on From These Roots; Cavalcade of Stars; The F.B.I.; The Dirty Dozen; Gunsmoke; The Young and the Restless; Hogan's Heroes; Cannon; The Big Valley; Quincy M.E.; Barnaby Jones; The Six Million Dollar Man; The Streets of San Francisco) (born July 29, 1922 – died Jan. 12, 2014; age 91). (Frank Marth 1973 Satan's School for Girls)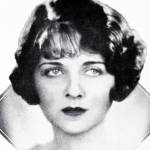 Alice Terry (nee Alice Frances Taafe; married Rex Ingram)
American silent film actress (The Four Horsemen of the Apocalypse; Alimony; The Conquering Power; The Prisoner of Zenda; The Arab; The Garden of Allah; The Great Divide; Mare Nostrum; Confessions of a Queen; Scaramouche) (born July 29, 1900 – died Dec. 22, 1987; age 87). Lover of Gerald Fielding. Alice Terry had Alzheimer's Disease. (Alice Terry 1925: Cine-Mundial)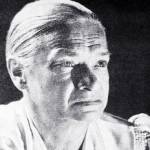 Maria Ouspenskaya
Russian film actress (Mystery of Marie Roget; Waterloo Bridge; Conquest; Dodsworth; Love Affair; The Rains Came; Dance, Girl, Dance; Judge Hardy and Son; Dr. Ehrlich's Magic Bullet; Beyond Tomorrow; The Mortal Storm; King's Row) (born July 29, 1876 – died Dec. 3, 1949; age 73). Maria Ouspenskaya was burned in a house fire and died of a stroke. (Maria Ouspenskaya 1941)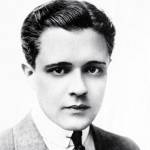 Niles Welch (married Elaine Baker)
American actor of stage, silent films (A Little Girl in a Big City; Reckless Youth; Scandal Street; The Virgin Wife; In Borrowed Plumes),  movies (Riding Wild; The Miracle Rider; Come On, Tarzan; Stone of Silver Creek; The Singing Vagabond; Sundown Rider; Cross Streets; The Lone Avenger), & radio (Voice of America) (born July 29, 1888 – died Nov. 21, 1976; age 88). (Niles Welch 1917: Unity)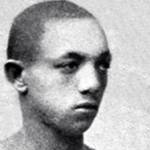 George Dixon ("Little Chocolate")
Ring Magazine, Canada, & International Boxing Halls of Fame 5′ 3 1/2″ tall Canadian professional boxer, world bantamweight champion (1888-1890), world featherweight champion (1891-1896 & 1898-1901), first Canadian-born boxing champion, shadow boxing innovator (born July 29, 1870 – died Jan. 6, 1908; age 37). George Dixon died of alcoholism. (George Dixon c. 1894)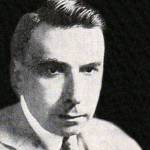 Booth Tarkington (nee Newton Booth Tarkington)
American playwright (Clarence; Cameo Kirby; Magnolia; The Country Cousin; Lady Hamilton and Her Nelson), non-fiction author, and Pulitzer Prize-winning novelist (The Magnificent Ambersons; Alice Adams; Penrod and Sam; Monsieur Beaucaire; Presenting Lily Mars; Gentle Julia; Seventeen; The Flirt) (born July 29, 1869 – died May 19, 1946; age 76). (Booth Tarkington 1919)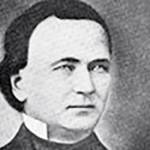 Walter Hunt
Inventors Hall of Fame American mechanical engineer (foot operated alarm for horse-drawn vehicles; fire engine; streetcar gong; home knife sharpener; sewing machine; safety pin; fountain pen; rotary street sweeping machine; mail sorting machinery; paper shirt collar; velocipedes) (born July 29, 1796 – died June 8, 1859; age 62). (Walter Hunt c. 1877)
*Images are public domain or Creative Commons licensed & sourced via Wikimedia Commons, Vimeo, or Flickr, unless otherwise noted*